Firm Profile > Adeniji Kazeem & Co > Lagos, Nigeria
Adeniji Kazeem & Co
Offices
Adeniji Kazeem & Co
OTUNBA ADEDOYIN OGUNGBE CRESCENT
LEKKI PHASE 1, NEAR LEKKI PHASE 1 GATE, GPO BOX 6780
MARINA, LAGOS
Nigeria
Adeniji Kazeem & Co >
Firm Profile
Lagos Office
No. 1B Otunba Adedoyin Ogungbe Cescent, Off Omorinre Johnson Street, Near Lekki Phase 1 Gate, Lagos
Tel: +234 1 628 2012-3  Fax: +234 10 621 2201     Email: info@adenijikazeem.com;   Web: www.adenijikazeem.com
Abuja Office
3rd Floor Oyo State House 77, Ralph Sodeinde Street,
Central Business District, Abuja-Federal Capital Territory
Adeniji Kazeem & Co. was established in 1996 as a one stop legal centre to provide value added and quality legal services to the Nigerian and International business community. The firm provides a wide range of legal services to the organized private sector and public sector and has a rapidly growing portfolio of International clients. It currently has offices in Lagos and Abuja. Our focus is providing clearly perceived legal work of the highest International standards with the sole aim of creating value for our clients.
Main Contacts
| Department | Name | Email | Telephone |
| --- | --- | --- | --- |
| Principal Partner, Litigation & Alternative Dispute Resolution, Commercial, technology & Innovation, | Adeniji Kazeem (Senior Advocate of Nigeria) | nkazeem@adenijikazeem.com | +234 803 3213 072 |
| Banking & Finance, Capital Markets, Commercial & Government Relations | Ajibola Edwards | a.edwards@adenijikazeem.com | +234 802 3050 501 |
| Corporate, Commercial, M&A, Information Technology Law | Dotun Kazeem | d.kazeem@adenijikazeem.com | +234 805 5460 104 |
| Intellectual Property, Corporate, Commercial, Real Estate, Personal Private Law | F. Ibironke Kazeem | fikazeem@adenijikazeem.com | +2348023141192 |
| Litigation & Dispute Resolution | Efe Ize-Iyamu | e.iyamu@adenijikazeem.com | +2348033432025 |
Lawyer Profiles
| Photo | Name | Position | Profile |
| --- | --- | --- | --- |
| | Adeniji Kazeem, SAN FCIARB | | View Profile |
Staff Figures
Partners : 5 Associates : 14 Support Staff : 8
Languages
English Hausa Yoruba
Memberships
International Bar Association (IBA) IR Global (www.irglobal.com) Capital Market Solicitors Association of Nigeria Nigerian Bar Association (NBA) World Intellectual Property Organization
Client Testimonials
CLIENT: BLESSING ADEDOKUN, HEAD LEGAL
COMPANY/FIRM: NORTHWEST PETROLEUM & GAS CO. LTD.
TESTIMONIAL: ADENIJI KAZEEM & CO has been with the Company from inception. They have been part of our operations and have acted as Legal Advisers in property acquisition and continue to manage our Litigation Portfolio. We can say without any reservation that they have provided professional and exceptional services to the Company and its affiliates for many years. The team at Adeniji Kazeem & Co would not relent until a task was satisfactorily completed. This makes them super client focused!
---
CLIENT: NOUSRATH BHUGELOO, HEAD OF INTERNATIONAL GROWTH AFRICA, MIDDLE-EAST & ASIA
COMPANY/FIRM: OCORIAN CORPORATE SERVICES (MAURITIUS) LTD
TESTIMONIAL: Adeniji Kazeem & Co is an excellent law firm in Nigeria. They provide very good services and are very dedicated and responsive. They are knowledgeable of the local laws and will recommend them without hesitation.
---
CLIENT: RAPHAEL UDEOGU (FORMER COUNTRY DIRECTOR, MOTOROLA AFRICA)
COMPANY/FIRM: OGE ENERGY LIMITED
TESTIMONIAL: AK & CO, Adeniji Kazeem & Co. has handled a number of cases for my company. I must say that they extremely professionally and ethical in their approach and the outcome was very and completely favorable to Oge Energy Ltd. There was a legal case that they handled for us against a Government anti-corruption agency which I was particularly impressed with. AK & CO are simply ethical, knowledgeable, skillful and professional.
---
CLIENT: ABDULWAHAB OSENI, GROUP HEAD LEGAL
COMPANY/FIRM: HYDE ENERGY (GROUP) LIMITED
TESTIMONIAL: Adeniji Kazeem & Co has have been instrumental to our growth and have helped us navigate the rigorous business climate in Nigeria. They advised on the acquisition of our $22m asset in Calabar and a corporate restructure for receipt of investments of over $6m within the first two years of operation. Ajibola Edwards has been fantastic and dependable in ensuring we get our deals through. Mr. Kazeem (SAN) has through his legal savvy, provided invaluable insight required for us to surpass our peers and become a truly global company.
---
CLIENT: CHIKA IKENGA, CEO
COMPANY/FIRM: EUNISELL LIMITED, RECARE COSMETICS,
TESTIMONIAL: Adeniji Kazeem & Co have been working with us for many years during which they have acted as legal advisers on all our transactions, including our acquisitions in Nigeria and the UK. The service provided by Adeniji Kazeem & Co has been exceptional as they have consistently guided us on efficient and effective solutions to meet our legal and commercial needs. The team is dedicated, very responsive and understand our business, which is very important to us. Adeniji Kazeem & Co is service driven and we are extremely happy with the high quality of their work.
---
CLIENT: PROVIDUS BANK
COMPANY: PROVIDUS BANK
TESTIMONIAL: Adeniji Kazeem & Co (AK & Co) has been our lawyers since 2006. Their excellent legal services are commendable. Their substantive knowledge and expertise is next to none and it had reflected in the quality legal and advisory services rendered to us in the course of the years.
Interviews
Adeniji Kazeem SAN FCIArb, Principal Partner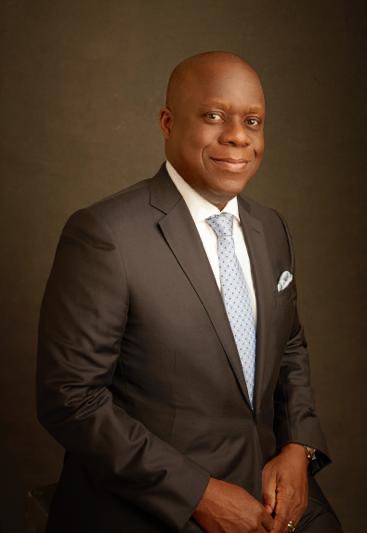 Our Firm was built on client driven solutions and we understand that a lot more clients are seeking value added practical solutions to their legal needs especially with shrinking legal budgets. We are using technology where required to get closer to our clients and ensure services are delivered on time.
What do you see as the main points that differentiate Adeniji Kazeem & Co. from your competitors?
We invest heavily on training our staff on cutting edge global best practices because we believe our people are our greatest asset. Our speed of delivery, network and quality of staff are main points that differentiate us from other law Firms.
Which practices do you see growing in the next 12 months? What are the drivers behind that?
We see our Technology and Communications practice growing the fastest because Technology has proven to be the greatest driver of business in recent times and as lawyers we must follow our clients needs and understand the key drivers of their business.
What's the main change you've made in the firm that will benefit clients?
We have in recent times stepped up recruitment and motivation of more top-class counsel to improve service delivery to clients. We have also increased interface with clients to ensure client satisfaction is top notch.
Is technology changing the way you interact with your clients, and the services you can provide them?
Yes indeed. Technology has significantly improved our delivery of services to our clients. We are now able to provide prompt quality services from remote locations.
Can you give us a practical example of how you have helped a client to add value to their business?
Due to our extensive network in the public sector, we have recently been able to influence public policy in a key sector of the Nigerian economy so our client did not lose money on a huge transaction.
Are clients looking for stability and strategic direction from their law firms – where do you see the firm in three years' time?
Because we are a commercially oriented Firm who understand our client's business needs, we continue to look for business angles to enhance their business. Therefore, we don't only look for work from our clients but we provide business opportunities for them by using our vast network. We also provide a key role in helping our clients grow their business by providing strategic industry insights where required. We are very aggressive and in three years we see ourselves as one of the top five law Firms in Nigeria.
Top Tier Firm Rankings
Firm Rankings