Firm Profile > Saxinger, Chalupsky & Partners Rechtsanwälte GmbH (SCWP Schindhelm) > Wels, Austria
Saxinger, Chalupsky & Partners Rechtsanwälte GmbH (SCWP Schindhelm)
Offices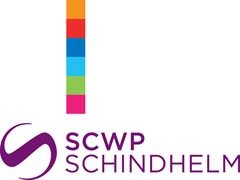 Saxinger, Chalupsky & Partners Rechtsanwälte GmbH (SCWP Schindhelm)
WDZ 8, EDISONSTRASSE 1
4600 WELS
Austria
Saxinger, Chalupsky & Partners Rechtsanwälte GmbH (SCWP Schindhelm) > The Legal 500
Rankings
Saxinger, Chalupsky & Partners Rechtsanwälte GmbH (SCWP Schindhelm) >
Firm Profile
The firm:  Saxinger, Chalupsky & Partners (SCWP Schindhelm) is one of Austria´s leading business law firms. The firm's roots date back to 1946. Based on this long-standing tradition, the firm's focus is to provide comprehensive legal advice in all relevant fields of domestic and international business and commercial law by using their wide-ranging and in-depth experience and understanding of sectors, industries and markets.
Saxinger Chalupsky & Partners (SCWP Schindhelm) has an excellent, ambitious team of lawyers eager to benefit their clients' businesses. They differentiate themselves from other Austrian law firms with their excellent level of client care by explaining and summarising any legal problems and providing the respective tailored solutions to their client´s technical and/or commercial needs. Through its global network combined  with local expertise and in-depth know-how they can thus guarantee their clients the best possible legal advice in many different juristictions.
One of Saxinger, Chalupsky & Partners' major changes happened in 2009 after a significant expansion which enlarged the firm's wide-ranging expertise across many industries. The firm acted as a founding member of the international Schindhelm Alliance. Since then SCWP Schindhelm is a member of the SCWP Schindhelm Services SE, an alliance of European business law firms with offices in Central and Eastern Europe and the Asia Pacific region with more than 230 lawyers in 14 countries at 29 offices, including: Bilbao, Bologna, Bratislava, Brussels, Budapest, Bucharest, Denia, Dusseldorf, Frankfurt, Gliwice, Graz, Hanover, Istanbul, Linz, Madrid, Munich, Osnabrück, Palma de Mallorca, Paris, Pilsen, Prague, Shanghai, Sofia, Taicang, Valencia, Vienna, Warsaw, Wels and Wroclaw.
In 2010, the firm started its commitment in the Asian market with an Asia desk and its alliance office in Shanghai, which was in 2015 extended and strengthened by the Asia network and an additional office in Taicang. The firm's clients now benefit from the Asia network of the Schindhelm alliance and reliable partners in Bangladesh, Indonesia, Cambodia, Laos, Myanmar, Philippines, Singapore, Thailand and Vietnam, as well as offices located in China.
Areas of practice
Corporate and M&A: whether it is the purchase or disposal of companies or share holdings – the firm's advisory activities cover the entire range of possible transaction forms. The firm advises on all phases of the transaction, from the letter of intent, the structuring and control of the transaction to due diligence and contract creation, to post-closing.
Real estate: whether it is acquisition or sale, development or management, utilisation or financing of real estate, the firm advises in all aspects of real estate: from property and construction law to corporate and capital market, and tax and environmental law.
Banking and finance/capital markets: the firm advises large and medium-sized companies and international corporations, public institutions and national and international banks and funds on all issues of financial management from the formulation of contracts to possible proceedings and disputes, both out of court and before courts, arbitral tribunals and other authorities.
Litigation/dispute resolution: the renowned dispute resolution practice of SCWP Schindhelm has vast experience in both advising and representing foreign, multinational and international clients before national and European courts as well as before arbitral tribunals. The experts of SCWP Schindhelm litigate in all areas of law and represent their clients in all kinds of disputes such as post M&A, corporate and construction disputes. SCWP Schindhelm's experts are among others especially experienced in the industry sectors automotive, energy, construction and industrial engineering, distribution and franchising, health care and pharmaceutical, financial services, real estate as well as transportation. Further, SCWP Schindhelm's experts are also active as arbitrators and business mediators.
Main Contacts
| Department | Name | Email | Telephone |
| --- | --- | --- | --- |
| Corporate/M&A, Insolvency, Dispute Resolution | Ernst Chalupsky | e.chalupsky@scwp.com | |
| Banking and Finance, Capital Markets, Corporate/M&A, Real Estate | Immanuel Gerstner | i.gerstner@scwp.com | |
| IP/IT | Maximilian Gumpoldsberger | m.gumpoldsberger@scwp.com | |
| Banking and Finance, Capital Markets, Corporate/M&A, Real Estate | Wolfgang Lauss | w.lauss@scwp.com | |
| Banking and Finance, Corporate M&A, Litigation, Real Estate | Franz Mittendorfer | f.mittendorfer@scwp.com | |
| Corporate/M&A, Banking and Finance, Insolvency and Restructuring, Private Client | Gerald Schmidsberger | g.schmidsberger@scwp.com | |
| Corporate/M&A, Insolvency and Restructuring, Real Estate | Alexander Anderle | a.anderle@scwp.com | |
| Litigation/dispute resolution, Antitrust/Distribution | Markus Fellner | m.fellner@scwp.com | |
| Litigation/dispute resolution, Real Estate, Private Client | Paul Haider | p.haider@scwp.com | |
| Antitrust/distribution, Compliance | Christina Hummer | c.hummer@scwp.com | |
| Corporate, Dispute Resolution, Private Client | Birgit Leb | b.leb@scwp.com | |
| Dispute Resolution, Public Construction and Environmental Law, Public Procurement | Hanno Liebmann | h.liebmann@scwp.com | |
| Real Estate, Dispute Resolution, Employment Law | Irene Meingast | i.meingast@scwp.com | |
| Procurement, Compliance, IP/IT | Markus Nussbaumer | m.nussbaumer@scwp.com | |
| IP/IT, Contracts and Standard Terms | Michael Pachinger | m.pachinger@scwp.com | |
| Commercial criminal law/compliance | Oliver Plöckinger | o.ploeckinger@scwp.com | |
| Corporate, Employment law, Dispute Resolution, Real Estate | Bettina Poglies-Schneiderbauer | b.poglies-schneiderbauer@scwp.com | |
| Banking and Finance, Corporate/M&A, Dipsute Resolution, Private Client | Thomas Ruhm | t.ruhm@scwp.com | |
| Banking and Finance, Compliance, Corporate/M&A | Matthias Steyrer | m.steyrer@scwp.com | |
Staff Figures
Number of lawyers at this address : 77
Languages
Cantonese Chinese Croatian Czech English French German Hungarian Italian Mandarin Polish Russian Spanish Turkish
Memberships
Integrated Advisory Group International (https://iag.global/) Legal Adriatic network (http://strawhost.net/sites/tla/)
Other
Other offices : Bilbao* Other offices : Bologna* Other offices : Bratislava* Other offices : Brussels* Other offices : Budapest* Other offices : Bucharest* Other offices : Denia* Other offices : Dusseldorf* Other offices : Frankfurt Other offices : Gliwice Other offices : Graz Other offices : Hanover* Other offices : Istanbul* Other offices : Linz Other offices : Madrid* Other offices : Munich* Other offices : Osnabrück* Other offices : Palma de Mallorca* Other offices : Paris Other offices : Pilsen* Other offices : Prague* Other offices : Shanghai* Other offices : Sofia* Other offices : Taicang* Other offices : Valencia* Other offices : Warsaw* Other offices : Wels Other offices : Wroclaw* Other offices : * associated office Number of lawyers in this country : 77
Top Tier Firm Rankings
Firm Rankings