Firm Profile > Saxinger, Chalupsky & Partners Rechtsanwälte GmbH (SCWP Schindhelm) > Wels, Austria
Saxinger, Chalupsky & Partners Rechtsanwälte GmbH (SCWP Schindhelm)
Offices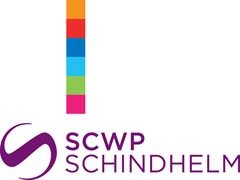 Saxinger, Chalupsky & Partners Rechtsanwälte GmbH (SCWP Schindhelm)
WDZ 8, EDISONSTRASSE 1
4600 WELS
Austria
Saxinger, Chalupsky & Partners Rechtsanwälte GmbH (SCWP Schindhelm) > The Legal 500
Rankings
The competition team at Saxinger, Chalupsky & Partners (SCWP Schindhelm) handles a wide range of competition matters, often with a German or CEE-related element. Department lead Christina Hummer divides her time between Vienna and Brussels and focuses her practice on antitrust proceedings and compliance.  Markus Fellner also plays a key role in contentious work, for instance with regard to cartels and leniency.
Other key lawyers:
Testimonials
'The members of SCWP always perform their work in a first-class manner, just in time and with reliable results. I feel confident in the firm's expertise and work performed. '
'Markus Fellner is precise in his advice and never losing the practical connections and needs of his client. His strength lies in his outstanding written briefs.'
'SCWP offers any kind of excellent legal advice under one roof which means that clients don't have to search around for first class legal advice. The individual lawyers of different areas which often have to build teams (especially in complex projects) can communicate easily and in a fast way.'
'The lawyers are specialists in their respective area which means that clients receive in-depth analysis of great value.'
'Markus Fellner provided us with the right tactical strategies in advance of meetings. With him, we were able to create a productive and friendly relationship with the authority, which helped us to agree on more favourable terms than previously anticipated. Mr Fellner was also very quick in handling our matters and was easily available.'
'In total, we are very keen to give the practice our warmest recommendations.'
'SCWP has an excellent team coving all aspects needed. Their lawyers are innovative and competent and deliver excellent work. They are reachable 24/7. Being present not only in Vienna but also Upper Austria is highly appreciated.'
'I have worked with Christina Hummer, who is highly competent. The cooperation with her always runs smoothly and the result is always as we had hoped for. I really appreciate her commitment and her efficient, solution-oriented approach. She is able to bring even very complex problems in a comprehensible way to the point. As a client of her you always have the feeling being the most important for her.'
Key clients
dm-drogerie markt Verwaltungs GmbH
Habau Hoch- und Tiefgesellschaft m.b.H.
Employees of Kaefer Isoliertechnik GmbH
Hofer KG
HYPO NOE Versicherungsservice GmbH
KTM AG / Pierer Mobility AG (trademark)
Pierer Industrie AG
KTM AG / Pierer Mobility AG (acquisition Kiska)
Baumit GmbH
PBS Holding GmbH
Pankl SHW Industries AG
Ardex GmbH
PPS Pipeline Systems GmbH
Walter Lang GmbH
The private client practice at Saxinger, Chalupsky & Partners Rechtsanwälte GmbH (SCWP Schindhelm) includes individuals based across the firm's offices in Wels, Linz, Graz and Vienna, although Upper Austria is the department's main focus. In addition to divorce, succession and inheritance planning, the group headed by Gerald Schmidsberger and Birgit Leb has a core focus on corporate governance and company law issues. The former is very knowledgeable of Austria private foundations, whereas the latter is a key name for articles of association, preliminary marriage agreements and other contracts between spouses. Heidi Lallitsch, who is particularly involved in real estate work, is also noted.
Practice head(s):
Gerald Schmidsberger; Birgit Leb
Other key lawyers:
Testimonials
'We have a personal lawyer who has access to all specialists within SCWP Group. So we talk to one person but have the whole range of special knowledge of all lawyers.'
Key clients
Greiner Holding AG
Susanne Kaufmann
MVTE Privatstiftung
When it comes to data protection and data privacy, Saxinger, Chalupsky & Partners (SCWP Schindhelm) is able to cover several angles including GDPR, cookie warnings, health data protection and the data elements of M&A. The team is led by data protection all-rounder Michael Pachinger and counsel Philipp Reinisch, who specialises in international data transfers and cloud computing solutions.
Practice head(s):
Michael Pachinger; Philipp Reinisch
Testimonials
'We received high-quality advice from Dr. Pachinger, above all competence and commitment in auditing and advice on all data protection issues. With Dr. Pachinger of the law firm SCWP Schindhelm we have a professional companion in data protection at the highest level!'
Key clients
VERITAS – Verlags- und Handelsgesellschaft m.b.H. & Co. OG
durchblicker.at YOUSURE Tarifvergleich GmbH
TimeTac GmbH
Ringana GmbH
dm -drogerie markt GmbH
Ulla Popken GmbH & Co.KG.
Hagleitner Hygiene International GmbH
Medakte GmbH
E. Breuninger GmbH & Co.
Upper Austria Tourism
Österreichische Staatsdruckerei GmbH
With a strong presence in Upper Austria, Saxinger, Chalupsky & Partners (SCWP Schindhelm) is routinely retained to assist with disputes in sectors with particular regional significance such as construction, engineering and manufacturing but the team has recently also handled mandates from the retail and automotive sectors, among others. Litigation and arbitration expert Markus Fellner heads the practice.
Testimonials
'In my opinion, the excellent competence lies in the rapid processing and the well-founded, precise legal processing for the client. You always feel understood with regard to the problem. The focus is on the client and their problem.'
'Very well organised firm.'
'The team represented by Markus Fellner is characterised by competent, fact-based, quick processing and appropriate legal interpretation as well as precise assessment of success. Especially the technical terms and problems are not a problem and are very well taken into account and included in the evaluation.'
'They are friendly and co-operative.'
'The team I've worked with is immensely hardworking and dedicated to advancing their client's case. They're great to collaborate with on cross-border matters, as they seek to use their own domestic legislation and court rules imaginatively and creatively, but at the same time they anticipate the impact which that can have on us. Bright, sparky individuals with lots of ideas.'
'I appreciate the expertise, operational readiness, ambition and solution orientation of Markus Fellner.'
'We have worked with Markus Fellner and he is good at understanding the needs and he is flexible with the timings which is good for us.'
'Markus Fellner is knowledgeable and has informed us upfront, which has allowed us to weigh our options. I would definitely recommend him to others.'
'Markus Fellner is an excellent lawyer, very diligent, reasonable and effective. I have worked with him on a number of occasions in differing settings.'
'Markus Fellner is intellectually rigorous but with great agility and creativity in formulating and implementing litigation strategies. Always looks for different angles and how best to exploit the opponent's weaknesses.'
'I wish to mention Markus Fellner – a very bright lawyer, experienced in arbitration. Focused and dedicated to the tasks given. A man of great integrity.'
Key clients
HDI Global SE (former HDI-Gerling Industrie Versicherung AG), HDI Versicherung AG (Prague) and Siemens s.r.o.
KTM AG / Pierer Mobility AG (formerly KTM Industries AG)
Dm drogeriemarkt
LSW GmbH and HLSW GmbH
Universitätszahnklinik GmbH
Bilfinger Bohr- und Rohrtechnik GmbH and HDI Global SE
Klenk & Meder GmbH
Implenia Bau GmbH
Primarily run from Wels, Saxinger, Chalupsky & Partners Rechtsanwälte GmbH (SCWP Schindhelm) receives regular instructions from distressed companies in Upper Austria but also handles national and cross-border mandates. Led by insolvency and restructuring expert Ernst Chalupsky, who also acts as insolvency administrator, the team is adept at advising creditors and debtors on liquidation procedures, insolvency-related litigation and restructuring plans including associated negotiations with banks.
Saxinger, Chalupsky & Partners (SCWP Schindhelm) acts for a number of clients from Upper Austria and is retained to guide companies through the full life cycle of public procurement and tender procedures. Department lead Hanno Liebmann and his team have developed a procurement platform to facilitate the processing of most public procurement matters. Areas of expertise include transport and particularly railway law.
Other key lawyers:
Testimonials
'The members of SCWP always perform their work in first class manner, just in time and with reliable results. I feel confident in the firms expertise and work performed.'
'Hanno Liebmann is precise in his advice and never losing the practical connections and needs of their client. He notably understands representing his clients positions in his oral pleadings.'
Key clients
Federal State of Upper Austria
Federal State of Salzburg
Bundespensionskasse AG
Schiene OÖ GmbH
Oö. Theater und Orchester GmbH
Elin GmbH
Oberösterreichische Gesundheitsholding GmbH
Kepler Universitätsklinikum GmbH
Soravia Group and Soravia Equity GmbH
Energie AG Oberösterreich Tech Services GmbH
Xenocs SAS
Real estate developers and investors routinely call upon Saxinger, Chalupsky & Partners (SCWP Schindhelm)'s expertise to assist with real estate transactions in the retail sector as well as those pertaining to residential, commercial and mixed-use developments. While the team, which is led by real estate M&A expert Immanuel Gerstner, has a focus on the transactional side of the business - which was further strengthened by Lukas Leitner's promotion to contract partner in April 2020 - it is also well equipped to guide clients through tenancy law and project finance issues as well as real estate disputes.
Other key lawyers:
Testimonials
'They have a deep understanding of what we need. We see that they have handled huge transactions in the last years and really understand real estate projects. Other firms only see the legal side, not trying to find solutions that also work practically. Besides that, they are fast and responsive. They are also available when we need them, we have the mobile phone numbers of some partners so we can call them outside business hours.'
'We would not opt for any other team in these matters.'
'SCWP is our main firm for large-scale transactions and we have a long-standing relationship with them and have always been extremely satisfied. The whole team we deal with is very experienced and as a client you feel extremely well advised and supported. In other larger law firms often the team heads are very competent, but such competence is not reflected on lower levels within the team. With SCWP it is different. We have the impression that we receive high-level advice on all levels of the SCWP team.'
'We mainly work with Irene Meingast. She is great. Not only does she understand what we need in legal terms, but she also understands our real estate needs. We see that we get top real estate support because she also studied real estate management and therefore understands it more than a normal lawyer. She has a hands-on mentality. She always knows all the details of the project. We can call her any time, she helps us immediately. She covers all areas of real estate – from share deals and asset deals to developments, land register issues and disputes. She successfully handles our most complicated projects.'
'Immanuel Gerstner is excellent in negotiating.'
'To a very large part we worked with Immanuel Gerstner. He is highly respected within the real estate industry, not only within the legal community but within the industry at large. This often facilitates contract negotiations. He is able to deal with pressure and adapts to changing situations very quickly. He is my go-to choice for large-scale transactions.'
'Lukas Leiter is great at handling financing issues.'
'We also have intensive contact with Lukas Leitner. He has a hard work ethic and is always aware of the details and at the same time always manages to see the bigger picture. His understanding of the industry is outstanding and he also understands the commercial/ financial implications of a deal.'
Key clients
MVTE private foundation, part of IES Group
Soravia Group
Leasinvest Real Estate SCA
Ima Immobilien GmbH
Lambert Immobilien GmbH
PMI Immobilien und Beteiligungs GmbH
W-One Capital GmbH
Sth Living GmbH
The practice at Saxinger, Chalupsky & Partners (SCWP Schindhelm) unites Hanno Liebmann and his Vienna-based public law team with Markus Nussbaumer's environmental group in Linz to provide a diverse array of legal services. Liebmann has additional knowledge of public law related to railways and tram lines, whereas Nussbaumer regularly advises on the environmental aspects of public projects.
Practice head(s):
Hanno Liebmann; Markus Nussbaumer
Testimonials
'Specialist in national and European railway law, which is very rare.'
'Very good cooperation. Conversation at eye level. Very friendly, courteous, helpful and professional.'
Key clients
Federal State of Upper Austria
Schiene OÖ GmbH
Vienna Insurance Group
Wiener Städtische Versicherung
Saxinger, Chalupsky & Partners (SCWP Schindhelm) utilises its solid real estate law expertise to specialise in real estate and construction finance and refinancing but also assists clients, including real estate developers, banks and public sector bodies, with regulatory matters. Co-head Matthias Steyrer is a key contact for regulatory issues, while co-head Immanuel Gerstner is experienced in real estate finance transactions, including those with DCM elements, and is regularly assisted by  Lukas Leitner, who was promoted to contract partner in April 2020.
Practice head(s):
Immanuel Gerstner; Matthias Steyrer
Other key lawyers:
Testimonials
'The team works 24/7 on transactions; engagement is 120%; knowledge is 120%; high quantity of transactions; they always know the solution before problems arise.'
Key clients
LIGMA Lead Invest Management GmbH
IFA Invest GmbH
ecoduna AG
Soravia Group
Landes-Hypothekenbank Steiermark Aktiengesellschaft
IFA Institut für Anlageberatung AG
Bank of Shanghai
Saxinger, Chalupsky & Partners (SCWP Schindhelm) has a particularly strong corporate offering in Vienna and Upper Austria, where the department represents industrial companies as well as retail and technology clients. Immanuel Gerstner is experienced in cross-border work and Franz Mittendorfer is often involved in financing and structuring elements of transactions. Over the course of 2020, the team saw several new arrivals and promotions such as M&A specialist Lukas Leitner, who is now a contract partner.
Practice head(s):
Immanuel Gerstner; Franz Mittendorfer
Other key lawyers:
Testimonials
'Immanuel Gerstner and Lukas Leitner showed great dedication and availability for every request we had. The flexibility shown was tremendous and really invites me to engage in future engagements with SCWP, especially with Immanuel and Lukas.'
'Very helpful, fast response, friendly team.'
'Reach out almost every day, more like a professional friendship.'
'SCWP Schindhelm (SCWP) is particularly characterized by its strong business-law competence. This competence results from an all-round education by the lawyers, the many years of experience of the partners and attorneys in commercial law issues, as well as the constant handling of projects of significant size.'
'SCWP not only fulfils the basic requirements of comprehensive and correct legal consulting, but also always include the business aspect in the evaluation, so that legally correct and economically efficient solutions are always developed together.'
'Throughout the entire duration of the project, the focus on essentials was never lost. The transparency of the individual's work is exceptional and reveals the added value that SCWP offers at every stage of the business relationship. The personal commitment with the project and the comprehensive effort of the individual complete the outstanding service.'
Key clients
AVV Invest GmbH
Invest Unternehmensbeteiligungs Aktiengesellschaft
Soravia Group
Raiffeisenlandesbank Oberösterreich GmbH
IES Immobilien Group
Leasinvest Real Estate SCA
Energie AG Oberösterreich
NORDFELS GmbH
Susanne Kaufmann
Vamed AG
UBM Development AG
RealBestand Immobilien GmbH & Co KG
City-Parkhaus Linz GmbH
Real-Treuhand Bau- und Facilitymanagement GmbH
Eurocrane (China) Co. Limited
FIMA Sportstudio Management Gmbh
REMA Tip Top Industrie GmbH
Voith – Werke Ing. A. Fritz Voith GmbH & Co. KG
Windpower EP GmbH
Birgit Pfeiffer Plus-City Beteiligungsgesellschaft m.b.H.
Maria Pfeiffer Plus-City Beteiligungsgesellschaft m.b.H.
W-One Capital GmbH
KTM Industries AG
Saxinger, Chalupsky & Partners (SCWP Schindhelm) has a strong presence in Upper Austria, which leads to regular instructions concerning important regional sectors including engineering, automotive and construction, but the team is equally well placed to handle cross-border disputes with a focus on CEE and Asia as well as mandates from various other industries. The team, which is led by litigation and arbitration specialist Markus Fellner, has recently been particularly active handling various contractual issues.
Key clients
Steyr Motors Co., Ltd.
KSJ Pharmatech Pty Lt.
ARGE Klenk & Meder GmbH und Schmied-Fellmann Gesellschaft m.b.H.
Klenk & Meder GmbH (Renngasse)
CIETAC Arbitration Centre
Bilfinger Bohr- und Rohrtechnik GmbH and HDI Global SE
Although the employment practice at Saxinger, Chalupsky & Partners Rechtsanwälte GmbH (SCWP Schindhelm) has a particular stronghold in Upper Austria, the team is no stranger to cross-border work. Roland Heinrich , who has a focus on employment contracts, plant closures and redundancy plans, and temporary employment expert Bettina Poglies-Schneiderbauer are the practice heads.
Practice head(s):
Roland Heinrich; Bettina Poglies-Schneiderbauer
Testimonials
'Professional, smart, pragmatic.'
'Very reliable.'
'Roland Heinrich is very skilled.'
Key clients
Susanne Kaufmann Kosmetik GmbH
Kühne + Nagel Gesellschaft m.b.H.
Located in Wels, the IP team at Saxinger, Chalupsky & Partners Rechtsanwälte GmbH (SCWP Schindhelm) has a strong client base in Upper Austria. The group handles a range of trade mark and patent law including enforcement and is also active in niche areas such as misuse of domain names and internet-related IP matters. Trade mark expert Maximilian Gumpoldsberger jointly heads the team with TMT specialist Michael Pachinger and Reinhard Paulitsch, who is noted for trade mark and unfair competition matters.
Practice head(s):
Michael Pachinger; Maximilian Gumpoldsberger; Reinhard Paulitsch
Key clients
Patent South Africa, Dr. Gerntholtz Inc Intellectual Property Lawyers
SIA Social Impact gemmeinnützige GmbH ("SIA Social Impact")
CC1 Immobilien GmbH
Saxinger, Chalupsky & Partners Rechtsanwälte GmbH (SCWP Schindhelm) >
Firm Profile
The firm:  Saxinger, Chalupsky & Partners (SCWP Schindhelm) is one of Austria´s leading business law firms. The firm's roots date back to 1946. Based on this long-standing tradition, the firm's focus is to provide comprehensive legal advice in all relevant fields of domestic and international business and commercial law by using their wide-ranging and in-depth experience and understanding of sectors, industries and markets.
Saxinger Chalupsky & Partners (SCWP Schindhelm) has an excellent, ambitious team of lawyers eager to benefit their clients' businesses. They differentiate themselves from other Austrian law firms with their excellent level of client care by explaining and summarising any legal problems and providing the respective tailored solutions to their client´s technical and/or commercial needs. Through its global network combined  with local expertise and in-depth know-how they can thus guarantee their clients the best possible legal advice in many different juristictions.
One of Saxinger, Chalupsky & Partners' major changes happened in 2009 after a significant expansion which enlarged the firm's wide-ranging expertise across many industries. The firm acted as a founding member of the international Schindhelm Alliance. Since then SCWP Schindhelm is a member of the SCWP Schindhelm Services SE, an alliance of European business law firms with offices in Central and Eastern Europe and the Asia Pacific region with more than 230 lawyers in 14 countries at 30 offices, including: Bilbao, Bologna, Bratislava, Brussels, Budapest, Bucharest, Denia, Dusseldorf, Frankfurt, Gliwice, Graz, Hanover, Imola, Istanbul, Linz, Madrid, Munich, Osnabrück, Palma de Mallorca, Paris, Pilsen, Prague, Shanghai, Sofia, Taicang, Valencia, Vienna, Warsaw, Wels and Wroclaw.
In 2010, the firm started its commitment in the Asian market with an Asia desk and its alliance office in Shanghai, which was in 2015 extended and strengthened by the Asia network and an additional office in Taicang. The firm's clients now benefit from the Asia network of the Schindhelm alliance and reliable partners in Bangladesh, Indonesia, Cambodia, Laos, Myanmar, Philippines, Singapore, Thailand and Vietnam, as well as offices located in China.
Areas of practice
Corporate and M&A: whether it is the purchase or disposal of companies or share holdings – the firm's advisory activities cover the entire range of possible transaction forms. The firm advises on all phases of the transaction, from the letter of intent, the structuring and control of the transaction to due diligence and contract creation, to post-closing.
Real estate: whether it is acquisition or sale, development or management, utilisation or financing of real estate, the firm advises in all aspects of real estate: from property and construction law to corporate and capital market, and tax and environmental law.
Banking and finance/capital markets: the firm advises large and medium-sized companies and international corporations, public institutions and national and international banks and funds on all issues of financial management from the formulation of contracts to possible proceedings and disputes, both out of court and before courts, arbitral tribunals and other authorities.
Litigation/dispute resolution: the renowned dispute resolution practice of SCWP Schindhelm has vast experience in both advising and representing foreign, multinational and international clients before national and European courts as well as before arbitral tribunals. The experts of SCWP Schindhelm litigate in all areas of law and represent their clients in all kinds of disputes such as post M&A, corporate and construction disputes. SCWP Schindhelm's experts are among others especially experienced in the industry sectors automotive, energy, construction and industrial engineering, distribution and franchising, health care and pharmaceutical, financial services, real estate as well as transportation. Further, SCWP Schindhelm's experts are also active as arbitrators and business mediators.
Main Contacts
| Department | Name | Email | Telephone |
| --- | --- | --- | --- |
| Corporate/M&A, Insolvency, Dispute Resolution | Ernst Chalupsky | e.chalupsky@scwp.com | |
| Banking and Finance, Capital Markets, Corporate/M&A, Real Estate | Immanuel Gerstner | i.gerstner@scwp.com | |
| IP/IT | Maximilian Gumpoldsberger | m.gumpoldsberger@scwp.com | |
| Banking and Finance, Capital Markets, Corporate/M&A, Real Estate | Wolfgang Lauss | w.lauss@scwp.com | |
| Banking and Finance, Corporate M&A, Litigation, Real Estate | Franz Mittendorfer | f.mittendorfer@scwp.com | |
| Corporate/M&A, Banking and Finance, Insolvency and Restructuring, Private Client | Gerald Schmidsberger | g.schmidsberger@scwp.com | |
| Corporate/M&A, Insolvency and Restructuring, Real Estate | Alexander Anderle | a.anderle@scwp.com | |
| Litigation/dispute resolution, Antitrust/Distribution | Markus Fellner | m.fellner@scwp.com | |
| Antitrust/distribution, Compliance | Christina Hummer | c.hummer@scwp.com | |
| Corporate, Dispute Resolution, Private Client | Birgit Leb | b.leb@scwp.com | |
| Dispute Resolution, Public Construction and Environmental Law, Public Procurement | Hanno Liebmann | h.liebmann@scwp.com | |
| Real Estate, Dispute Resolution, Employment Law | Irene Meingast | i.meingast@scwp.com | |
| Procurement, Compliance, IP/IT | Markus Nussbaumer | m.nussbaumer@scwp.com | |
| IP/IT, Contracts and Standard Terms | Michael Pachinger | m.pachinger@scwp.com | |
| Commercial criminal law/compliance | Oliver Plöckinger | o.ploeckinger@scwp.com | |
| Corporate, Employment law, Dispute Resolution, Real Estate | Bettina Poglies-Schneiderbauer | b.poglies-schneiderbauer@scwp.com | |
| Banking and Finance, Corporate/M&A, Dipsute Resolution, Private Client | Thomas Ruhm | t.ruhm@scwp.com | |
Staff Figures
Number of lawyers at this address : 77
Languages
Cantonese Chinese Croatian Czech English French German Hungarian Italian Mandarin Polish Russian Spanish Turkish
Memberships
Integrated Advisory Group International (https://iag.global/) Legal Adriatic network (http://strawhost.net/sites/tla/)
Other
Other offices : Bilbao* Other offices : Bologna* Other offices : Bratislava* Other offices : Brussels* Other offices : Budapest* Other offices : Bucharest* Other offices : Denia* Other offices : Dusseldorf* Other offices : Frankfurt Other offices : Gliwice Other offices : Graz Other offices : Hanover* Other offices : Imola Other offices : Istanbul* Other offices : Linz Other offices : Madrid* Other offices : Munich* Other offices : Osnabrück* Other offices : Palma de Mallorca* Other offices : Paris Other offices : Pilsen* Other offices : Prague* Other offices : Shanghai* Other offices : Sofia* Other offices : Taicang* Other offices : Valencia* Other offices : Warsaw* Other offices : Wels Other offices : Wroclaw* Other offices : * associated office Number of lawyers in this country : 77