DTT Attorneys-At-Law > Taipei, Taiwan > Firm Profile
DTT Attorneys-At-Law
Offices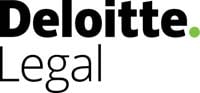 DTT Attorneys-At-Law
21F, Taipei Nan Shan Plaza
No. 100, Songren Rd.
Xinyi Dist., Taipei
11073
Taiwan
DTT Attorneys-At-Law > The Legal 500
Rankings
DTT Attorneys-At-Law

handles a number of cross-border transactions for a diverse array of regional corporations.
Robin Lin
 focuses on administrative litigation and tax controversy issues, while
Ingrid Chen
 concentrates on M&A and capital markets transactions.
Sungmei Hsiung
is recommended for her broad IP capabilities, most notably in patent, trade mark, copyright and trade secrets.
Practice head(s):
Testimonials
'The team provided service based on cooperation, with trust and honesty.'
'The team are all very responsive and quick in action, promptly providing feedback or opinions with thorough background or supporting information.'
Key clients
Dacome International Ltd.
JJNet International Co., Ltd.
Presicarre Corporation
PI Mobile Technology Inc.
Taiwan Powder Technologies Co., Ltd.
Ya Tung Ready Mixed Concrete Co., Ltd.
Work highlights
Assisted Presicarre Corporation in legal due diligence on Wellcome Taiwan covering more than 200 stores and review of the share purchase agreement.
Assisted Taiwan Powder Technologies Co., Ltd with legal due diligence on Phonic Corporation, and reviewed the share purchase agreement.
Assisted Dacome International Ltd. in liaison with local counsel on legal due diligence on a U.S. non-listed company.
X
DTT Attorneys-At-Law >
Firm Profile
The firm: DTT Attorneys-at-Law has the experience and multidisciplinary capability to provide a wide range of professional services to help companies meet their objectives, with skilled and experienced lawyers working together with other Deloitte professionals in audit and assurance, tax, risk management advisory, consulting, and financial advisory to guide our clients through a project in a coordinated way.
DTT Attorneys-at-Law team members come from top law firms in Taiwan, having considerable experience in local and transnational consultation and negotiation. In our legal team, we have lawyers with Taiwan bar admissions, all graduated from first-rate domestic and international law schools. Our practice covers tax controversy resolutions, M&A, general civil and administrative law practice, including fields of intellectual property law, employment and pension laws, and various specialised services such as regulatory compliance consultation for businesses. Our tax controversy resolution covers almost every type of tax dispute that businesses and individuals in Taiwan may encounter, and our M&A practice has assisted many investors in seeking opportunities in South East Asian countries, including services related to mergers, convertible securities, share transactions, M&A, joint ventures, group restructuring, corporate split-up and strategic alliances, IPO, privatization, and. In addition, we offer regulatory compliance consultation services to help many regulated businesses set policies and risk management plans in accordance with statutory requirements of the laws, such as the Personal Data Protection Act and the Money Laundering Control Act.
As part of the Deloitte Legal global network with over 2,200 legal professionals in more than 81 countries around the globe and 20 lawyers in two offices in Taiwan, DTT Attorneys-at-Law is able to offer professional and practical consultation services in many fields of national and international business laws, including, but not limited to the regulations related to family-owned private companies, start-up companies, listed companies or international group companies. Leveraging multidisciplinary expertise in our industry groups, ie, banking and securities, energy and resources, manufacturing, consumer business, TMT and real estate, enables us to render interdisciplinary advice which considers industry- or sector-specific trends and developments and thereby help our clients face the challenges of an ever-changing regulatory and economic environment.
We regard legal advice not as an independent element, but as an important contributing factor to solutions of issues clients face.  In collaboration with other Deloitte professionals, we help our clients make decisions by taking into consideration the legal, entrepreneurial, tax and other business aspects, and serve as a contact window to connect clients with other divisions or member firms within the Deloitte network.  Through Deloitte Legal, clients can easily avail of the assistance of professionals for all business needs..
*'Deloitte Legal' means the legal practices of Deloitte Touche Tohmatsu Limited member firm affiliates that provide legal services. For legal and regulatory reasons, not all member firms provide legal services.
Main areas of practice: DTT Attorneys-at-Law provides an integrated "one-stop" consultation service to clients for cross-border transactions through a combination of insights and innovation with business and industry knowledge to help clients excel globally. In Taiwan, we have offices in Taipei and Kaohsiung. Key areas of our legal services are set out below:
Commercial law solutions: Our team assists clients in dealing with corporate investment and reorganization; consultation on civil and commercial matters; fair trade, competition and anti-merger control; consumer protection and franchising; intellectual property rights regarding licensing and joint-development and trade secret protection. We have a wide spread of clients from financial to manufacturing, technology, green-energy and power plants, biotech and pharmaceutical, real estate and hotel industries.
Compliance service: We provide consultation on corporate governance, compliance advisory regarding personal information management system (PIMS), anti-money laundering (AML) and other legal compliance issues, regulated new ventures and technology such as FinTech, RegTech, and information technology. Our clients include financial holdings companies, hospitals and department sto
Mergers and acquisition (M&A) and capital market consultation: We have extensive experience in assisting public and private companies on M&A and securities offering in terms of deal structure, strategy for negotiation, legal advice, transaction documents preparation, regulatory approval application and closing. In recent years, we have assisted a number of group companies on restructuring or privatization procedures as well as pre-IPO investment.
Employment and pension solutions: Our team provides legal services related to employment and pensions, global mobility, review of work rules and employment contract, advice on occupational safety hazard and health regulations, lay-off and mass-redundancy, as well as labour dispute resolution.
Tax and legal controversy solutions: We specialize in consulting for tax disputes on income tax, business tax, estate tax and gift tax for both corporate and individual clients. We provide tax pre-litigation strategy from a practical perspective, and may represent clients in tax-related administrative and civil proceedings.
Law and tech innovation solutions: Our team has profound experience in advising data, cyber, IT, e-commerce, cloud and IP laws (eg, copyright, patent, trademark and trade secrets) as well as litigation and arbitration for dispute resolution.  We may leverage our legal and regulatory capabilities to provide clients with integrated, holistic solutions to sustain and prosper in this IoT world.
Legal service for Japanese enterprises: We have a fully-dedicated team whose members are fluent in Japanese and can provide clients with the most comprehensive legal services. Aside from registration as Gaikokuho Jimu Bengoshi (foreign affairs attorney) in Japan, we also have lawyers who have obtained master's degrees from well-known Japanese universities and have extensive working experience in Japan. Our lawyers are not only experienced and have excellent knowledge of Japanese but are also quite familiar with Japanese business culture and can provide Japanese business clients with the most efficient, professional and comprehensive legal services.
Staff Figures
Number of lawyers : 2,200 In this country : 22 At this office : 18
Languages
Mandarin English
Memberships
Deloitte Legal worldwide network
Diversity/Community
At Deloitte, we understand that our diversity is a key driver of our effectiveness in the market. That's why, in FY2018, we re-committed to progressing our already strong culture of inclusion and increasing gender representation at all levels across Deloitte.

Our deeply embedded, ongoing initiatives to promote diversity and inclusion at Deloitte have proven effective.
Deloitte member firms have adopted progressively advanced talent initiatives—including workplace flexibility, and family leave and return-to-work policies—that attract women, parents and employees of all generations.
Many Deloitte member firms offer their people opportunities through global business resource groups (BRGs) to connect and build networks with others who share affinity indicators such as gender, race, religion and sexual orientation. Some member firms have also established councils that bridge gaps between single-identity workplace groups.
Deloitte leaders in Australia, Canada, UK, US and other countries have been recognized externally for inclusion efforts and/or serve on boards of organizations that promote inclusion.
Globally, Deloitte creates a safe work environment for all people through its strong policies against misconduct, inappropriate behavior or sexual harassment.
These are some of the significant reasons why Deloitte is recognized as a desirable workplace by organizations that include 
Great Place to Work, LinkedIn, National Association of Female Executives (US), The Times (UK), Glassdoor.
While we are proud of the accolades we have earned and the policies and programs we have implemented, we understand that we must change as the market and world around us change. To lead in the areas of inclusion and diversity, we must achieve more. That is why we are focusing many of our current efforts on gender representation and why we will continue to seek and hire qualified women, provide ample developmental and promotional and leadership opportunities, and remain committed to fair pay for all.
Interviews
Ingrid Y. Chen, Partner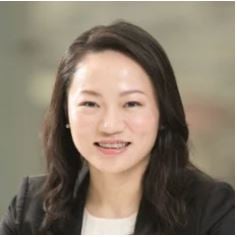 Partner Ingrid Y. Chen at DTT Attorneys-at-law explains how the firm is adapting to clients' changing needs
What do you see as the main points that differentiate DTT Attorneys-at-law from your competitors?
As part of the Deloitte Legal global network that spreads across 81 countries and regions with more than 2200 legal professionals around the world, DTT Attorneys-at-Law (DTT) has more resources than local law firms to offer cross-regional legal services. Our firm also collaborates closely with other Deloitte professionals in Tax, Audit and Assurance, Financial Advisory, Risk Advisory and Consulting, capable to provide a "one-stop service" with comprehensive solution for our clients. In addition, with our knowledge and experience on industries and business transactions, we are able to have a better grasp of the clients' point of view and understand their needs in order to provide feasible legal solutions to support their business and decision-making.
Which practices do you see growing in the next 12 months? What are the drivers behind that?
With Fintech, securities token offerings (STOs) and other finance-related services becoming more restrictive around the world, we anticipate that the practice of Banking and Finance would be more challenging and widespread in the next 12 months. Furthermore, due to economic substance acts executed in tax havens and the Taiwan investment policy of repatriated offshore funds act announced recently by the government, there could be a substantial growth in the investment, e.g., renewable energy, in Taiwan. As a consequence, the practice of Projects and Energy may experience a significant increase correspondingly
What's the main change you've made in the firm that will benefit clients?
We have incorporated changes and modified our approach with regard to the fast-evolving environment in the banking and finance sectors. Recently, we have started to offer legal services in the fields of Fintech, internet bank only, start-up related matters.
Is technology changing the way you interact with your clients, and the services you can provide them?
Technology indeed brings about a whole new transforming era where the companies are facing heightened regulatory scrutiny, increasing workload as well as accelerating technological advancements. To help clients navigate such transformative environment, Deloitte Legal announced the launch of Legal Management Consulting, a new approach that builds on legal and management consultancy, as well as risk advisory services, which roughly consists services of GC Lab, Technology Roadmap, Contracting Technology, Document Review Technology, Legal Risk Management, Sourcing Framework and Legal Managed Services. Being a member firm of the Deloitte Global, DTT is privileged to leverage resources from such network and liaise with other member firms to support our clients across the jurisdictions and markets.
Can you give us a practical example of how you have helped a client to add value to their business?
DTT assisted a client in privatizing a Taiwan emerging stock market company. After the privatization, the company spun off and successfully listed in Hong Kong, with a bigger fundraising platform, hence receiving a better valuation.
Are clients looking for stability and strategic direction from their law firms – where do you see the firm in three years' time?
Clients certainly desire stability and strategic direction from their law firms, which is precisely why DTT is committed to our clients by treating them as partners and providing them with higher quality services.
We fully expect to continue to integrate the global resources of the Deloitte Legal network and increase market share through comprehensive services, including consulting and tax services, over the next three years.
Legal Briefings
Corporate governance in Mexico: overview and trends 2021

Adapting Mexican corporate governance policy related to new market realities would need corporate law reform with the backing of enforcement. Nevertheless, certain local instruments – which lack binding force and which may, at best, fit in the category of 'soft law' – attempt to direct corporate practices through a voluntary approach. This is the case …