Firm Profile > D.Law > Luxembourg, Luxembourg
D.Law
Offices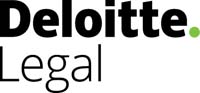 D.Law
AEROGOLF BLOC A
1 RUE HEIENHAFF
1736 SENNINGERBERG, LUXEMBOURG
Luxembourg
Profiles
D.Law > The Legal 500
Rankings
Praised for its 'cross-functional approach', which draws from the firm's funds and tax expertise, in particular, D.Law provides a 'proactive' and 'business-focused' service to corporates across a range of matters, including on debt restructuring and ongoing corporate governance matters. Jean-Philippe Drescher is recommended.
D.Law >
Firm Profile
The firm: Following several years as a successful partner within international tax at Deloitte Luxembourg, Jean-Philippe Drescher, a qualified attorney and member of the Luxembourg Bar, established D. Law in November 2011, which became fully operational as of 1 February 2012.
D. Law is an independent law firm based in Luxembourg. Young and dynamic, its main practice areas range between corporate mergers and acquisitions, banking, finance and investment funds, in transactional and advisory work.
D. Law was initially launched with seven lawyers. Since then, it has been continually growing and, as of today, employs 31 lawyers (representing a wide range of nationalities) with a reasonable expectation to achieve the size of around 50 lawyers within the next two years.
Areas of practice: Corporate and M&A practice: D. Law's core business is in-depth expertise regarding cross-border restructuring involving Luxembourg (tax, business or regulatory-driven transactions) and tailored solutions.
The corporate and M&A team assists publicly-traded groups, closely-held private companies, financial institutions and private equity houses spanning a variety of industries including media, chemical, telecommunications, internet services, energy, financial services, real estate, hotels and leisure.
Extensive experience allows the firm to handle plain vanilla deals to sophisticated and multi-jurisdictional corporate transactions that require co-ordination.
In the M&A practice, the firm assists clients – buyers, sellers or target companies from negotiation, via the set-up of the appropriate structure and the conduct of the due diligence, through completion.
Banking and financial practice: the expertise of its banking and finance teams cover all aspects of lending and structured finance (bank lending, structured finance, security package, securitisation, financial restructuring), either from the borrower's side (project acquisition financings/ refinancing) or the lender's side (syndicated loans, senior and subordinated loans, asset backed financings).
In addition, the firm's expertise expands to regulatory advice (advising professionals of the financial sector on banking activities in Luxembourg, such as banking secrecy, establishment of branches) and drafting and implementing Islamic finance documentation.
Funds practice: The funds team provides full guidance and support to clients to choose, structure and set up the most appropriate Luxembourg investment vehicle (from UCITS to alternative investment funds) by combining tax, regulatory, compliance and transaction knowledge, due to their in-depth knowledge and expertise of the Luxembourg legal and regulatory industry applying to regulated and unregulated Luxembourg investment vehicles and their service providers (including prime brokers).
The services include: fund structuring set-up (regulated, unregulated, any asset class, any investment instrument), implementation of underlying structures (SPVs, financing agreements, acquisitions), selection of and negotiation with local service providers, legal, contractual and regulatory monitoring and compliance (substance, governance, AML, etc) day-to-day maintenance, including on-going legal and regulatory support and ad hoc advice, assistance with any restructuring or exceptional situation (liquidation, national and cross-border mergers, redomiciliation, side pocket, defaulting shareholders, shareholders' complaint etc) and in-house training.
Main Contacts
| Department | Name | Email | Telephone |
| --- | --- | --- | --- |
| Corporate M&A | Jean-Philippe Drescher | | |
| Corporate M&A | Thomas Held | | |
| Corporate M&A | François Lerusse | | |
| Investment funds | Ingrid Dubourdieu | | |
| Banking and finance | Jean-Philippe Drescher | | |
Staff Figures
Number of lawyers : 31
Languages
Bulgarian English French German Italian Luxembourgish Portuguese Spanish
D.Law >
Firm Profile
Skilled and experienced Deloitte Legal* professionals work together with other Deloitte professionals in tax, consulting, risk- and financial advisory to guide their clients through a project in a coordinated way around the world. Deloitte Legal, present in over 84 countries, is able to provide holistic guidance around strategic business decisions as well as offer support services that can increase efficiency and reduce the cost of some routine legal activities. As part of the global Deloitte professional services network, Deloitte Legal helps you in delivering multinational legal solutions that are Consistent, Technology-enabled, Tailored, and Sensitized.
Deloitte Legal* offers competent yet pragmatic advice in many fields of national and international business law. Our professionals provide tailored solutions for demanding projects and complex domestic and international transactions. And we offer even more: Multidisciplinary advice incorporating tax, consulting, risk- and financial advisory.
Whether family-owned smaller and medium-sized companies, listed stock corporations or international groups of companies—with our service lines Commercial, Corporate/M&A, Employment Law & Benefits, and Legal Management Consulting, we cover those fields of business law that are important for our clients.
Collecting and combining multidisciplinary expertise in our industry groups Financial Services, Energy, Resources and Industrials, Consumer, TMT, and LSHC enables us to render interdisciplinary advice which anticipates industry- or sector-specific trends and developments. And thereby help our clients to face the challenges of an ever-changing regulatory and economic environment.
We understand legal advice not as an isolated component, but as a contribution to a comprehensive solution of the issues that our clients face. Working together with our Deloitte colleagues we can help our clients in taking informed decisions in the context of legal as well as other business considerations.
* "Deloitte Legal" means the legal practices of Deloitte Touche Tohmatsu Limited member firm affiliates that provide legal services. For legal and regulatory reasons, not all member firms provide legal services.
Client Testimonials
CLIENT: VP Tax

COMPANY/FIRM: Manufacturing company

TESTIMONIAL: D.Law handles all of our transactional legal matters involving Luxembourg. The lead partner, Tom, and his team work well with our in-house legal team and external legal advisers in the US. They are always timely and on budget. Client service is their main focus and they always deliver. Every service firm could learn from D.Law's business model…client first with a personal touch. Genuinely nice people providing quality service
---
CLIENT: CEO

COMPANY/FIRM: Insurance company

TESTIMONIAL:D.Law has been instrumental over the last six years in bringing the various transactions involving our Luxembourg-based entities from a legal perspective to a good end, always within very tight timelines. They are highly-skilled partners, very knowledgeable and hands-on, always available and accurate in their analysis. Above all, they have a strong capacity to lead major projects. And our contact within their organization is just a wonderful person. Happy and proud to have him on our files and to know him as a person. Thanks for everything.
---
CLIENT: General Counsel Europe

COMPANY/FIRM: Aluminium company

TESTIMONIAL: D.Law Luxembourg has been a critical contributor during the last three years to the complex transactions our Company has gone through, always providing accurate and timely advice and support with a clear orientation to execution. Their lawyers have always demonstrated sound legal knowledge and a perfect attitude towards our Company's representatives, providing assistance when needed. Excellent.
---
CLIENT: CFO

COMPANY/FIRM: Real estate company

TESTIMONIAL: D.Law successfully accompanied our group in organizing and monitoring a deal involving the sale of one of our business in Luxemburg. Contacts with the team were very straightforward and while the discussions with our business counterpart were dragging on (as usual), the team always showed a good support and provided sound advices. Thanks for your involvement.
---
CLIENT: Director of Taxes

COMPANY/FIRM: Provider of systems and solutions to the oil and gas industry

TESTIMONIAL: D. Law did an excellent job managing the legal aspects of a multi-country (including Luxembourg) legal entity and debt restructuring.  In addition to their legal expertise, the lawyers at D.Law each brought a high degree of professionalism to the project.  They understood our objectives, communicated well and were continuously responsive to our requirements.  Although this project underwent several changes in scope, they worked efficiently and performed well against their budget.  
---
CLIENT: Tax Director

COMPANY/FIRM: Global leader in providing engine and industrial air, oil and liquid filtration solutions.

TESTIMONIAL: D.Law's services have been invaluable to our organization and have provided us with a sense of security since we expanded our Luxembourg operations in 2010. We have found the firm to be consistently responsive on a variety of issues, and have evidenced the ability to quickly adapt to changing needs. Our primary contact has been a pleasure to work with in addition to being extremely reliable. We greatly appreciate all of the timely assistance.
---
CLIENT: Head of Legal Department

COMPANY/FIRM: Manufacturers and exporters of vegetable oils and meals

TESTIMONIAL: D.Law successfully managed all our Luxembourg transactions from a legal perspective over the last couple of years. Always (and you can take that literally) available, efficient and excellent project leaders. Even more importantly, our central contact within the firm is just a wonderful person. Glad to have him on our projects and to know him as a person. Excellent
---
CLIENT: Head of Consolidation

COMPANY/FIRM: Automotive distribution and the vehicle glass repair and replacement

TESTIMONIAL: I am very happy with the excellent and added-value advices and services provided by D. Law Lux. They are very knowledgeable, always available (I received immediate responses to my queries) and very clear. I always got the best outcome possible and this meant a lot to me. I am really grateful. Thanks you very much for assistance
---
CLIENT: Corporate Secretary and Associate General Counsel

COMPANY/FIRM: Technology

TESTIMONIAL: D.Law has provided critical legal guidance and assistance in implementing a significant subsidiary restructuring in a timely and effective manner.  They are highly responsive to our questions and proactive in identifying various considerations, while providing helpful insights in addressing these matters.  In particular, we very much enjoy working with our primary contact at the firm. 
---
CLIENT: Senior Director – Tax

COMPANY/FIRM: Technology

TESTIMONIAL:Although we have only been working with D.Law for the past six months, D.Law has been instrumental in helping us successfully complete transactions within very tight timelines. They are very knowledgeable and provide reasonable solutions to issues.  Looking forward to a long-term relationship.  We really appreciate D.Law and their assistance!
---
Diversity/Community
At Deloitte, we understand that our diversity is a key driver of our effectiveness in the market. That's why, in FY2018, we re-committed to progressing our already strong culture of inclusion and increasing gender representation at all levels across Deloitte.

Our deeply embedded, ongoing initiatives to promote diversity and inclusion at Deloitte have proven effective.
Deloitte member firms have adopted progressively advanced talent initiatives—including workplace flexibility, and family leave and return-to-work policies—that attract women, parents and employees of all generations.
Many Deloitte member firms offer their people opportunities through global business resource groups (BRGs) to connect and build networks with others who share affinity indicators such as gender, race, religion and sexual orientation. Some member firms have also established councils that bridge gaps between single-identity workplace groups.
Deloitte leaders in Australia, Canada, UK, US and other countries have been recognized externally for inclusion efforts and/or serve on boards of organizations that promote inclusion.
Globally, Deloitte creates a safe work environment for all people through its strong policies against misconduct, inappropriate behavior or sexual harassment.
These are some of the significant reasons why Deloitte is recognized as a desirable workplace by organizations that include 
Great Place to Work, LinkedIn, National Association of Female Executives (US), The Times (UK), Glassdoor.
While we are proud of the accolades we have earned and the policies and programs we have implemented, we understand that we must change as the market and world around us change. To lead in the areas of inclusion and diversity, we must achieve more. That is why we are focusing many of our current efforts on gender representation and why we will continue to seek and hire qualified women, provide ample developmental and promotional and leadership opportunities, and remain committed to fair pay for all.
US Capabilities
According to our favourite saying, dlaw is a Luxembourg business law firm with a truly international reach.
True international reach
Indeed, besides dlaw's recognition on the local market, we also come up as a popular choice for cross-border transactions and on-going support, both fields where we can rely on our significant experience and on our seasoned lawyers. We have a particular focus on cross-border group restructurings for large international clients based for the most part in the U.S.
Supported by practical and business-oriented legal services
While applying the highest standards of professional experience, we strive to keep an eye on the practical and operational aspects and impacts of the legal assistance we provide to the wide range of clients we serve around the world. In this respect, we are not only able to provide the related Luxembourg legal services but have developed an expertise in the coordination of large cross-border projects, involving multiple jurisdictions.
Provided by our lawyers and our privileged business relationships
Our international operations rely first and foremost on our multicultural and multilingual lawyers, who are for the most part internationally experienced and educated. We are also truly internationally exposed thanks to our privileged relationships with top ranking law firms, notably in the U.S., and our affiliation to the Deloitte Legal network, and its strong foothold in the legal services market, which grants us both access to vast international resources and experience.
Top Tier Firm Rankings
Firm Rankings