Deloitte & Touche LLC > Baku, Azerbaijan > Firm Profile
Deloitte & Touche LLC
Offices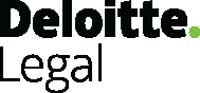 Deloitte & Touche LLC
96 Nizami St.
Business Center 'Landmark III'
8th Floor, Baku
Azerbaijan
Deloitte & Touche LLC > The Legal 500
Rankings
Deloitte & Touche LLC
frequently works with its international colleagues on matters and handles matters relating to banking and finance, immigration services, employment, commercial law, regulatory compliance, M&A, intellectual property law and digital law, among other areas. The practice is led by
Nuran Kerimov
,
Amina Bakhshiyeva
and
Bahar Kavuzova
.
Practice head(s):
Nuran Kerimov; Amina Bakhshiyeva; Bahar Kavuzova
Key clients
Carlsberg
TechnipFMC
JOCAP
Colgate
JTI Tobacco
Henkel
EXPRO
Hilton Hotel Baku
Fairmont Hotel Baku
Marriott Hotel Baku
Weir
Tenaris
TAM International
Berlin-Chemie
KochSystem
SAP
Azerbaijan Industrial Corporation
Azerbaijan Investment Holding
Yapi Kredi Bank Azerbaijan OJSC
OJSC International Bank of Azerbaijan
Kapital Bank OJSC
PASHA Bank
Yelo Bank
Bolt
Selective Marine Services
Doosan
Beaver Management Services
Noble Denton
Maersk
Halliburton
Lewco
Oceaneering
SOCAR Gas Operating Company
SOCAR Downstream
Subsea 7
Worley
Work highlights
Assisted TechnipFMC with assessment of oilfield operations from perspective of licensing requirements, advised the company on statutory requirements for formalization of relevant license and permits.
Advised Pasha Bank OJSC on the AML/CFT system of the bank for its compliance with the requirements of the legislation of the Republic of Azerbaijan and best international practices.
Assisted Carlsberg with drafting and reviewing commercial contracts with vendors, suppliers and distributors, as well as assisting with a corporate restructuring process, as well as other commercial transactions.
Deloitte & Touche LLC >
Firm Profile
Skilled and experienced Deloitte Legal* professionals work together with other Deloitte professionals in tax, consulting, risk- and financial advisory to guide their clients through a project in a coordinated way around the world. Deloitte Legal, present in over 84 countries, is able to provide holistic guidance around strategic business decisions as well as offer support services that can increase efficiency and reduce the cost of some routine legal activities. As part of the global Deloitte professional services network, Deloitte Legal helps you in delivering multinational legal solutions that are Consistent, Technology-enabled, Tailored, and Sensitized.
Deloitte Legal* offers competent yet pragmatic advice in many fields of national and international business law. Our professionals provide tailored solutions for demanding projects and complex domestic and international transactions. And we offer even more: Multidisciplinary advice incorporating tax, consulting, risk- and financial advisory.
Whether family-owned smaller and medium-sized companies, listed stock corporations or international groups of companies—with our service lines Commercial, Corporate/M&A, Employment Law & Benefits, and Legal Management Consulting, we cover those fields of business law that are important for our clients.
Collecting and combining multidisciplinary expertise in our industry groups Financial Services, Energy, Resources and Industrials, Consumer, TMT, and LSHC enables us to render interdisciplinary advice which anticipates industry- or sector-specific trends and developments. And thereby help our clients to face the challenges of an ever-changing regulatory and economic environment.
We understand legal advice not as an isolated component, but as a contribution to a comprehensive solution of the issues that our clients face. Working together with our Deloitte colleagues we can help our clients in taking informed decisions in the context of legal as well as other business considerations.
* "Deloitte Legal" means the legal practices of Deloitte Touche Tohmatsu Limited member firm affiliates that provide legal services. For legal and regulatory reasons, not all member firms provide legal services.
Diversity/Community
At Deloitte, we understand that our diversity is a key driver of our effectiveness in the market. That's why, in FY2018, we re-committed to progressing our already strong culture of inclusion and increasing gender representation at all levels across Deloitte.

Our deeply embedded, ongoing initiatives to promote diversity and inclusion at Deloitte have proven effective.
Deloitte member firms have adopted progressively advanced talent initiatives—including workplace flexibility, and family leave and return-to-work policies—that attract women, parents and employees of all generations.
Many Deloitte member firms offer their people opportunities through global business resource groups (BRGs) to connect and build networks with others who share affinity indicators such as gender, race, religion and sexual orientation. Some member firms have also established councils that bridge gaps between single-identity workplace groups.
Deloitte leaders in Australia, Canada, UK, US and other countries have been recognized externally for inclusion efforts and/or serve on boards of organizations that promote inclusion.
Globally, Deloitte creates a safe work environment for all people through its strong policies against misconduct, inappropriate behavior or sexual harassment.
These are some of the significant reasons why Deloitte is recognized as a desirable workplace by organizations that include 
Great Place to Work, LinkedIn, National Association of Female Executives (US), The Times (UK), Glassdoor.
While we are proud of the accolades we have earned and the policies and programs we have implemented, we understand that we must change as the market and world around us change. To lead in the areas of inclusion and diversity, we must achieve more. That is why we are focusing many of our current efforts on gender representation and why we will continue to seek and hire qualified women, provide ample developmental and promotional and leadership opportunities, and remain committed to fair pay for all.
Interviews
Nuran Kerimov, Managing Partner
Nuran Kerimov, Managing partner of Law firm Deloitte&Touche LLC discusses how the firm is adapting to clients' changing needs.
What do you see as the main points that differentiate deloitte azerbaijan's legal practice from your competitors?
We care as much about our clients' long term success as we do for the short term outcome of a project.
We speak the language of the boardroom, business language, not just legalese.
What matters to us is to win great clients and to make an impact on their businesses.
Our services are interdisciplinary, covering all business issues.
We have wide-ranging and in-depth experience and understanding of sectors, industries and markets.
We possess collective expertise available on a firm-wide basis.
Which practices in your member firm do you see growing in the next 12 months? What are the drivers behind that?
Our focus is to develop litigation and commercial law services. We also see financial law and corporate law services as a growth area for our firm, given increasing market demand for these services.
What is the main change you have made in your firm that will benefit clients?
We now offer litigation services in all fields of business law, and can assist our clients with tax and employment matters as well.
How is technology changing the way you interact with your clients and the services you can provide them?
We see a rising interest of clients in understanding and harnessing the power of state-of-the-art document analysis and document automation tools. While there is no "magic bullet", significant efficiency gains can be achieved by carefully matching the strengths and weaknesses of the available tools with the concrete task that the client is facing.
Can you give us a practical example of how you helped a client add value to their business?
We helped a multinational oil company to restructure their business in Azerbaijan in order to comply with local content requirements, as well as optimise their tax, legal and customs obligations. The work included advising on cross-border re-structuring of the company head offices, merging with a local company; assisting with re-establishment in Azerbaijan and transferring employees, assets and liabilities. The business is currently functioning in a way that brings value to all shareholders, is fully compliant with local legislation, and is profitable for both local and foreign shareholders.
Are clients looking for stability and strategic direction from their law firms – where do you see the firm in three year's time?
In three years' time, we aspire to continue to be equally successful, become an ever greater law firm serving new clients, using a combination of innovative technology and high-end legal expertise to deliver services designed to achieve our clients' business and legal objectives.
Legal Briefings
Corporate governance in Mexico: overview and trends 2021

Adapting Mexican corporate governance policy related to new market realities would need corporate law reform with the backing of enforcement. Nevertheless, certain local instruments – which lack binding force and which may, at best, fit in the category of 'soft law' – attempt to direct corporate practices through a voluntary approach. This is the case …