Deloitte Legal > Madrid, Spain > Profile
Deloitte Legal
Offices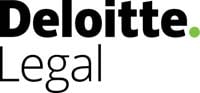 Deloitte Legal
PLAZA PABLO RUIZ PICASSO
TORRE PICASSO
28020 MADRID
Spain
Deloitte Legal > The Legal 500
Rankings
The practice at
Deloitte Legal
, which is particularly well known for its expertise in international taxation and transfer pricing, is led by
Brian Leonard
, who has a focus on advising Spanish and foreign multinationals on tax planning, M&A and corporate matters. He is closely supported by a sizeable group of experts, including
Jose María Gómez Rosende
, an expert in the tax structuring of M&A transactions; principal associate
Jorge Martín Girola Mariño
; and senior associate
Irene Reoyo Serrano
. Recent work highlights include its advice to Másmóvil on the process and structuring of the takeover bid launched by Lorca Telecom Bidco for 100% of the capital of Másmóvil Ibercom.
Key clients
MÁSMÓVIL
Grupo Piñero & LogiTravel Group
Caixabank
Viajes El Corte Inglés
NAZCA CAPITAL
ACS
Asterion Industrial Partners
KPS Capital Partners
IBERCHEMRLH Properties
Urbaser
CODERE
Work highlights
Assisted an energy and electricity entity in Spain in a tax audit.
Assisted a utilities industry player in Spain in recovering VAT amounts worth €20m.
Assisted MÁSMÓVIL with all tax advice in the process and structuring of the takeover bid launched by Lorca Telecom Bidco for 100% of the capital of Másmóvil Ibercom.
Deloitte Legal
has established itself as a force in the Spanish employment law market in recent years, and its practice combines ongoing day-to-day advice for blue chip clients, with specialist groups that focus on areas such as compensation and benefits, global mobility, internal investigations, compliance, and labour disputes. 
Covadonga Roldán
now heads the nationwide practice group and is an expert in senior management relationships, collective redundancies and restructuring. She has taken over the role from
Fernando Bazán
, who now heads the global practice.
Susana Burgueño
,
Fernando Ruiz de Linaza
and
Xavier Pallarés
are further key contacts.
Testimonials
'Very business-focused and agile team. They are effective and they are next to the company.'
'What makes this practice unique is that they provide specific training in law that is aimed at people with intellectual disabilities and the training needs in labor law that they need. The work area team is a socially and professionally committed, effective, and highly coordinated team.'
'There are many things that make them stand out, the team acts in the image and likeness of Fernando Bazán; their proactivity, energy, commitment, values, innovation, experience, motivation, valuation, joy, and enjoyment make the experience reach excellence.'
'I will highlight the accessibility and availability of the team, especially the ability to give advice completely from the hand of the business, seeking practical solutions that allow to achieve the objectives.'
'I would highlight the work of the whole team whose way of working shows the collaboration between the team members and the client. In relation to the partner Fernando Bazán, I will highlight the strategic vision and the search for solutions adaptable to the real needs of real clients.'
'Susana Burgueño has the ability to explain legal complexities in a very pedagogical way, providing practical solutions to find alternatives that fit each business organization.'
'Without a doubt one of the best firms I have worked with. Teamwork is impeccable. They show great empathy with the client and show their work capacity and knowledge of the subject at all times. Very responsible and very professional.'
'The lawyers we usually work with: Mr. Fernando Bazán; Mr. José Valenzuela, show exceptional attention to the different requirements that we have, with a rapid response that helps us extraordinarily in the management of labour problems that may arise in our company.'
Key clients
Sitel Ibérica Teleservices
Cigna
Ferrovial
Red Cross (pro bono)
Honda Motor Europe
Lacrem
IFF Cenicarló
Contourglobal Group
Real Madrid
Yamaha Music Europe
Amplifon Ibérica
Mitsubishi Hitachi Power Systems Europe
Atlético de Madrid Football Club
Telefónica
BBVA
Roche Diagnostics
El Corte Inglés
Work highlights
Assisting Sitel Ibérica Teleservices with a collective dismissal process and a temporary lay-off process.
Advising Cigna on disciplinary dismissal processes in a call centre in Spain, and on the implementation of teleworking protocols regarding the new regulations.
Acting for Ferrovial in the legal defence before the Social/Contentious- Administrative Court and in subsequent appeal phases before the High Court of Justice and the Supreme Court.
The IP and IT law group at
Deloitte Legal
 takes a multidisciplinary approach to assisting clients at the international level on a broad span of patent-related issues. Areas of strength include patent licensing, IP rights tax implications, infringement, counterclaims and trade secrets. The team is led from the Madrid office by IP litigation expert
Dulce Mª Miranda Naranjo
 and is supported by information technologies specialist
Rodrigo González Ruiz
, also in Madrid. The group's client base spans the IT, pharmaceuticals, telecoms and banking sectors, among others, and features Telefónica and Mono Films.
Practice head(s):
Other key lawyers:
Key clients
Biotecnology Institute
Telefónica
Repsol
Ferrer
Spanish Paralimpic Committee
Insudpharma
Eroski
Bunzl
Mono films
Work highlights
Advising Biotecnology Institute on indirect breaches of procedure patents by its competitors.
Assisting Repsol in the drafting of model contracts for collaborations in research and development projects, as well as in the conditions for the licensing of its patents.
Comprised of '
experienced professionals with in-depth sector knowledge
',
Deloitte Legal
's public law practice '
strikes the perfect balance between technical quality and a practical approach to problems
'.
María Guinot
, who '
knows the ins and outs of the administration perfectly
', heads the department, which boasts notable litigation capabilities and covers all administrative aspects involving the public sector as well as heavily regulated sectors. Senior associate
Carlos Tallón
brings additional expertise to the practice. Since research concluded, 
Antonio Luis Bañón
left the firm, in March 2022. In January 2023,
José María Barrios
moved to
DLA Piper
.
Practice head(s):
Other key lawyers:
Testimonials
'It is a team that strikes the perfect balance between technical quality and a practical approach to problems. They have experienced professionals with deep sector knowledge of the matters in which they advise.'
'María Guinot is a very brilliant professional.'
'Very deep knowledge of the Administration and the Law that regulates it in its relations with citizens and companies. DELOITTE LEGAL knows perfectly the Public Defense and the specific cases that have been developed in Spain and its application to the client's needs. Collaborations are approached in a very practical way and that from the client is highly valued for its direct and efficient endoque.'
'Great knowledge of the subject and has professional experience in and with the public sector. Maria Ginot is recommended.'
'The treatment is very professional and adjusted to the needs of the client. Knowledge of the reality of public sector management and the adaptation of its proposals to the reality of the client is highly valued.'
'It is a team with extensive knowledge of the sector and the subject, it is very easy to work with them and they offer practical and well-founded solutions.'
'María Guinot has a great knowledge of the subject and is a great professional who provides very good solutions to the problems that arise. It has a good team of lawyers who are conscientious in their work.'
Key clients
Banco Santander, S.A.
Aleatica, S.A.
Parques Reunidos Servicios Centrales, S.A.
DIF Capital Partners
Eroski Sociedad Cooperativa
Autoridad del Transporte Metropolitano (ATM)
I-de Redes Eléctricas Inteligentes, S.A.U. (IBERDROLA GROUP)
Enel Green Power España, S.L.U.
Associació de Municipis per la Mobilitat i el Transport Urbà (AMTU)
Enagás, S.A.
Work highlights
Represented Santander in an appeal against the resolution issued by the Ministry of Economic Affairs by means of which the administrative appeal submitted by Santander against the resolution of the CNMV was rejected.
Representing Aleatica in the administrative procedure filed for the purpose of requesting the declaration of impossibility of performance and the re-establishment of the economic equilibrium of the concession contract corresponding to the A2 highway.
Provides ongoing advice to Parques Reunidos on public law matters.
Lawyers at
Deloitte Legal
's Spain offices form part of a 600-lawyer strong global corporate and M&A department, spread across 80 countries. The team is naturally extremely active on the cross-border front and is proficient at every stage of the transaction lifecycle, from negotiation through to execution. Practice head
Sharon Izaguirre
 notably serves as company secretary for numerous corporations and is well versed in acquisitions, joint ventures, restructurings and divestments.
Other key lawyers:
Ignacio Echenagusia; Francisco Mayor; Ignacio Sanjurjo; Cloe Barnils
Testimonials
'The Deloitte Legal team were very knowledgeable about M&A practices and procedures.'
'Sharon Izaguirre is outstanding and provides total involvement.'
'It is necessary to have technical credibility in the areas of application. The Deloitte team has it; it is one of its great strengths. In addition, the high capacity for client orientation and their needs. Another very important competence is resolution, speed in the response and success in it. A clear qualitative difference is perceived in responding to all the client's needs in a cross-cutting and multidisciplinary way. Another unmistakable strength.'
'They work in a coordinated manner with different groups of specialised advisers in each of the aspects that are required at each moment of an operation. With that global vision, they give their recommendation, evaluating better pros and cons. In addition, they are concerned with knowing in detail the needs and characteristics of the advised company, which enriches their advice.'
'Cloe Barnils is undoubtedly an exceptional professional, with diverse areas of expertise, both locally and internationally. This makes her advice more agile and focused on the needs of the client. Her approach, on the other hand, always eminently practical, looking for the best alternative in each case. She also monitors the topics, even when they are finished, to ensure that the objective has been reached.'
'Their service was agile and close, They were always available to give their support regardless of the schedule, Very professional service,'
'We needed a commercial team very coordinated with the tax team. At Deloitte the coordination was perfect. They also turn to the client, availability 24/7.'
'I highlight Sharon Izaguirre for her availability and technical quality.'
Key clients
SAREB
GRUPO ILUNIÓN (ONCE AND FUNDACIÓN ONCE)
SILICIUS REAL ESTATE, S.L
ABAC CAPITAL, S.L
REPSOL
IDEALISTA, S.A.U
EL CORTE INGLÉS
RED ELECTRICA DE ESPAÑA
ENAGAS
ATRES ADVERTISING, S.L.U (ATRESMEDIA GROUP)
LEASYS SpA (FIAT GROUP)
ARTA CAPITAL
SIEMENS GAMESA
GRUPO PIÑERO
EROSKI
ADIDAS
BANCA MARCH
GRUPO BINTER
PRODUCTOS SUR, S.A (PROSUR)
Work highlights
Advised EROSKI Group on the drafting, negotiation and signing of the relevant legal documents for the transfer of 50% of the share capital of EROSKI Group's business in Catalonia and the Balearic Islands.
Rendered legal advice to a client in the auction process for the sale (MBO) of PRODUCTOS SUR (PROSUR).
Advised GRUPO ILUNION on the negotiation and implementation of an investment agreement with Enagas, acquiring 20% of Gas2Move.
With '
comprehensive knowledge of the insurance industry
',
Deloitte Legal
 is a popular choice for insurance-sector companies, which turn to the firm for assistance in a range of regulatory, corporate, commercial and tax matters.
Ignacio Ortiz del Río
 '
knows how to approach the challenges posed by clients and offer them a solution from a fiscal and legal point of view
'; he leads the team, which includes key senior associates
Pablo de la Fuente
,
Carmen Vázquez
 and
Cristina Jiménez
.
Other key lawyers:
Testimonials
'Closeness to the client, personalised treatment and quick response. Quality of your advice. Without a doubt, an excellent team.'
'Great knowledge of their areas of specialisation and speed in contacting specialists and facilitating a global response. I'd highlight Ignacio Ortiz del Río.'
'Practical vision of the application of the standard in the company's processes. A lot of experience.'
'Cross-sectional vision of the organisation. Experience in implementing regulatory changes, they are able to do legal consulting where other firms only make interpretative notes of the standard.'
'The Deloitte Legal Seguros team provides comprehensive knowledge of the insurance industry, in the tax area but also with connotations in the regulatory field that are of real utility when addressing certain issues.'
'Ignacio Ortiz del Río leads the tax and legal practice of Deloitte Legal Seguros with great charisma. He is a lawyer specialised in advising insurance companies, knows how to approach the challenges posed by clients and offer them a solution from a fiscal and legal point of view, although without losing business vision.'
Key clients
MUTUALIDAD GENERAL DE LA ABOGACÍA
MUTUALIDAD DE BANCAJA
HELLO INSURANCE GROUP COMPAÑÍA DE SEGUROS, S.A.
RGA SEGUROS GENERALES RURAL, S.A. DE SEGUROS Y REASEGUROS
SEGURCAIXA ADELAS, S.A. DE SEGUROS Y REASEGUROS
SANITAS, S.A. DE SEGUROS
ASEFA
ABANCA SEGUROS GENERALES
Work highlights
Advised Mutualidad General de la Abogacía on the transfer of the portfolio from one of the mutual insurance companies to the NewCo, as well as on the prior absorption by one mutual insurance company of the other.
Advised Mutualidad de Bancaja on the adjustment of both the bylaws and the internal regulations of the client.
Advised Liberbank Grupo on the due diligence for the merger between Unicaja Banco Group and and Liberbank.
The energy practice at
Deloitte Legal
, which is distinguished by '
the high level of its professionals
', has maintained its steady growth over recent years, becoming a recognised name in the field. Well versed in transactional work, the department is headed by
María Guinot
, who some believe could soon become '
the best of her generation
', and also covers regulatory and litigation mandates.
Ignacio Echenagusia
is another key member of the team. In January 2023,
José María Barrios
moved to
DLA Piper
.
Practice head(s):
Testimonials
'Maria Guinot is an outstanding partner, rolling up her sleeves and getting into the mud to resolve issues.'
'The team is headed by María Guinot, a very bright, experienced lawyer, with a strong knowledge of the business and with great intuition to act in the best interest of the client. In short, she will be possibly the best of her generation.'
'They have a vocation to learn, and to always achieve the best result, proactively, for the client's business. They know all the regulatory news, as well as trends or future regulatory changes that may have an impact on the business.'
'I would highlight Jose María Elías de Tejada for his extensive knowledge and project management capacity.'
'This team is characterised by the high level of its professionals, the search for solutions to problems, highlighting their contributions, often novel, on the procedural strategy in litigation related to renewable projects. Dedication and considerable effort in each of the orders they receive.'
'Deloitte Legal present a combination of extensive professional experience, mainly in the most senior lawyers, with a strong pro-active attitude present in both seniors (many of them transferred from "traditional" firms and wanting to consolidate as an alternative in the legal market) as in the most junior.'
Key clients
ENEL GREEN POWER ESPAÑA
KOBUS PARTNERS
SOLAER
REPSOL
EDP ENERGÍAS DE PORTUGAL
ENAGÁS
SIEMENS GAMESA RENEWABLE ENERGY
ACCIONA ENERGÍA
ALPIQ ENERGÍA ESPAÑA
I-DE IBERDROLA DISTRIBUCIÓN
Work highlights
Advised Kobus Partners regarding the refinancing of all the debt related to its asset portfolio, amounting to a total of €207m.
Advised Navitas on the sale process of six greenfield solar PV projects.
Advising Solaer Group regarding the financing by Banco Cooperativo Español of two photovoltaic installations in Spain.
The '
well-coordinated and agile team
' at
Deloitte Legal
 is regularly retained by major clients, particularly companies operating in the financial services, automotive and hotel sectors, among others. The firm fields dispute resolution experts across its offices in Spain, meaning the practice has broad geographic presence and the ability to handle a varied caseload. Litigation and arbitration specialists
Silvia García López
 in Barcelona and
Eduardo Villellas
 in Madrid jointly lead the team, in which
Esther Pérez
,
Álvaro Alarcón
 and
Marc Pujolàs
 are also noted.
Practice head(s):
Silvia García López; Eduardo Villellas
Other key lawyers:
Testimonials
'The litigation team is very strong, they have a very good number of lawyers handling the cases and a lot of knowledge of the sector.'
'Álvaro Alarcón is a star. Always willing to listen and help above his role. Terrific and very reliable.'
'Knowledge of the procedure, advantages of arbitration over other jurisdictions.'
'I would highlight Eduardo Villellas and Esther Pérez or their attention, availability, punctual communication, personal flexibility.'
'Mastery of procedural law and arbitration is required, and this team has it. Likewise, they have the capacities to generate defence strategies in the files.'
'I would highlight Marc Pujolàs, as well as Berta Txelis and Silvia García.'
'Well coordinated and agile team. Practical and business-oriented advice.'
'I'd highlight the firm's deep knowledge of the sector. They advise taking into account the market circumstances. They are practical and very fast.'
Key clients
BANCO SANTANDER
BANKIA
ING BANK
CAIXABANK
TARGOBANK
AMERICAN EXPRESS EUROPE
AENA
BANKIA
BANCO SANTANTER
LINCOLN ELECTRIC IBERIA
BIOIBERICA
BLUE BAY INTERNATONAL GROUP
ESTRATEGIAS ELECTRICAS INTEGRALES
VIVIENDAS DE VIZCAYA, S.A.
LOGITRAVEL
Work highlights
Undertook the legal defence of several major banks, and is currently giving legal advice and defending them in court in proceedings brought by clients claiming the invalidity of swaps, IRSs, derivative instruments, revolving contracts and floor and other mortgage clauses.
Defending Aena in eight lawsuits filed against the client.
Represents Bankia in lawsuits filed by institutional shareholders.
The '
young, dynamic team
' that handles banking and finance work at 
Deloitte Legal
excels in the area of financial regulation. Clients include syndicates of heavyweight banks with a presence in Spain, as well as other key names in the payments and lending space.
Francisco Ramírez Arbués
leads the financial regulation and fintech groups, co-leading the wider team with
María Guinot
, who focuses on regulatory and compliance matters across practice areas. Inspector of credit institutions on leave,
Manuel Gómez Gilabert
is a further contact to note.
Practice head(s):
Francisco Ramírez Arbués; María Guinot
Testimonials
'Francisco Arbués' team is one of the best in this practice. They know the payments sector very well, understand the business and are up to date with what is happening in the market and the perspective of regulators. It is a pleasure working with such a proactive, friendly and easy to understand team.'
'Francisco Arbués and Miguel Bercedo: They know how to make themselves understood, listen to the needs of companies and respond with an easy and agile language. They are very reliable and very quick to answer and participate.'
'Their high qualification, professionalism, their contribution of multidisciplinary teams (legal and IT) and their excellent adaptation to the client's needs.'
'Its high technical level, courtesy and kindness in dealing with the client, its enormous capacity to adapt to the client, its efficient coordination with other non-legal areas with which they work on some regulatory projects (such as Deloitte's IT area) and the outstanding leadership of the partner in the area to achieve optimal team work.'
'It is a young, dynamic team with deep knowledge of its work. The Deloitte team for me, in financial regulation, is the most complete team in Spain, and on a technical level, their work is technically very solvent and efficient.'
'In my opinion, Francisco Ramirez Arbués is, without a doubt and without question, the best of his class. Eva Santervás has given us a lot of 360º support in a very complex context and she is an excellent lawyer of a great professional and human category.'
Key clients
American Express
Pagantis
Deutsche Bank
Singular Bank
Openbank
Unicaja
Abanca
Banco Sabadell
Banco Santander
Amistra
Trea Asset Management
UBS Gestión
Credit Suisse Asset Management
Tressis Gestion
Cobas Asset Management
Lombard Odier
Aurica Capital Desarrollo
Kobus Partners
Albatros Activos XXI
Pago FX
Banco Inversis
Andbank
Unicaja-Liberbank
Caixa-Bankia
Banco Alcala
ING
Work highlights
Advising American Express and other financial institutions on their digital transformation, including supporting their business, legal and compliance areas to redesign new digital contractual processes.
Assisting Banco Santander with the regulatory issues regarding the implementation of a global trade services strategy within its PagoNxt project.
Advised Kobus on the issuance of €100m guaranteed senior secured Bonds due in June 2038 and €16.7m floating rate guaranteed senior secured bonds due December 2031.
Though still in the early stages of its activity in Uruguay,
Deloitte S.C.
has continued to assert itself in the tax law market, with practitioners coming recommended by clients for their '
local and international tax knowledge
'. The practice strikes a balance between established knowledge of the local tax law landscape – practice head
Juan Bonet
  having extensive professional experience in the market for both tax and financial matters – and being able to draw on the wider Deloitte network when assisting on matters with cross-border intricacies. The practice handles tax compliance, controversies and tax-driven restructurings, along with tax audits, analysis and advice on inspections. Key support comes from senior associate
Guillermo Lorbeer
 .
Testimonials
'High local and international tax knowledge.'
'Great client orientation – Juan Bonet, Javier Dominguez and the rest of the team.'
'They excel in the development of the situation and proposals for solutions and advice with real knowledge of the situations.'
'Training in complex tax issues, in-depth knowledge of legislation, international trends and a network of contacts (even outside Deloitte) stand out.'
'We recommend Juan Bonet.'
Key clients
InterEnergy Holdings
Pluspetrol
OW Bunker (Amirtol)
Herbalife
Complejo Luis Suarez
Canarias
Prodhin
Kielder
Work highlights
Advised Complejo Luis Suarez on the implementation of certain tax benefits.
Advised InterEnergy and 15 Uruguayan companies with a binding opinion to the tax authority regarding its acquisition of three wind farms in Uruguay.
Advised Canarias on the presentation of two lawsuits to the Supreme Court regarding allegedly unconstitutional local taxes.
Diversity
ALL IN: Accelerating gender and inclusion
The "ALL IN: Accelerating gender and inclusion" strategy is designed to deliver exceptional experiences, and outlines Deloitte Legal's commitment to diversity and inclusion, and to accelerating representation of women in leadership roles.
Our strategy has led us to be recognized in the market:
We have been certified by the Madrid Bar Association as an outstanding Law Firm with regards to gender equality.
We have received from Fundación Diversidad (Diversity Foundation) the Diversity Charter in recognition of our commitment to diversity and equality.
As an example of our commitment to gender equality we can confirm that this year a total of 169 people were promoted, of whom 56.80% were women and 43.20% were men.
Main three initiatives:
Empower Women at Deloitte Legal:
Development and coaching program focused on the promotion of female talent. This specialised training program has the aim of helping women maximize their strengths and overcome their barriers by sharing real experiences at Deloitte.
Equality Committee:
Special commission created to ensure compliance with the values of diversity and inclusion in the day to day of all the professionals of the Firm.
Women in Legal World Awards:
Deloitte Spain has entered into a sponsorship agreement with Women in a Legal World to support this initiative. It joins Banco Santander and Mutualidad de la Abogacía in recognising the work undertaken by professional women and organisations committed to equality in the field of law and justice.
Additional initiatives:
Women in Leadership Working Group:
Working group created by female partners at Deloitte Legal and aimed to promote the presence and awareness of the female leadership at Deloitte Legal in any important internal or external event or initiative.
Lawyer and Tax Specialist for a Day:
Initiative dedicated to university students living a day accompanied by a partner and knowing what the day to day of our partners is like. The role of the female partners on this day is especially relevant since it allows them to share the importance of female talent with the new generations and future Deloitte professionals.
Act & Impact:
Best Practices Book created and shared with all of our professionals with regards to flexibility, work life balance, diversity and inclusion.
Being Flexible:
Initiative created by Deloitte to promote work life balance both in male and female professionals to avoid that this balance might act as a stopper in anyone's career.
Train the Trainer:
Specific and compulsory training initiative aimed to promote diverse and inclusive leadership among Deloitte Legal Partners.
Committed Lawyers:
A charitable initiative led by our own lawyers aimed at promoting social projects across different areas such as integration, pro bono advisory services and solidarity with non-profit entities.
The Big Wager:
The Big Wager is an innovation contest designed by Deloitte Legal for all its professionals, and it is aimed at promoting innovation within the Firm with the spotlight on the generation of ideas for new client solutions or services. The contest enables all the professionals to share their ideas in equal conditions.
Legal Briefings
Corporate governance in Mexico: overview and trends 2021

Adapting Mexican corporate governance policy related to new market realities would need corporate law reform with the backing of enforcement. Nevertheless, certain local instruments – which lack binding force and which may, at best, fit in the category of 'soft law' – attempt to direct corporate practices through a voluntary approach. This is the case …