Firm Profile > Deloitte Legal s. r. o. > Bratislava, Slovakia
Deloitte Legal s. r. o.
Offices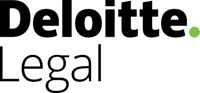 Deloitte Legal s. r. o.
EINSTEINOVA 3754/23
851 01 BRATISLAVA
Slovakia
Deloitte Legal s. r. o. > The Legal 500
Rankings
At Deloitte Legal s. r. o., real estate sales and acquisitions are a key focus of the team, which demonstrates experience of handling commercial leasing issues for institutional landlords of shopping centres, office buildings and logistics parks. Dagmar Yoder is the department head.
Key clients
P3 Group
Industrie Holding GmbH /Terraimmobilien s.r.o.
Dan – Slovakia Agrar, a.s.
GIMAX Group
Industrial and Logistics Developments NV
Shuttle Inc.
LOWA Sportschuhe GmbH
EUROPACK akciová spoločnosť
Deloitte Legal s. r. o. is regularly engaged on regulatory matters for major local and international financial institutions. The team works closely with colleagues to also provide tax advice and to advise on cross-border transactions. Dagmar Yoder is recommended.
Key clients
UP Slovensko, s.r.o.
SVEA Ekonomi Cyprus Ltd.
Volkswagen Finančné služby Slovensko s.r.o.
Československá obchodná banka, a.s.
Prvá stavebná sporiteľňa, a.s.
Deloitte Legal s. r. o. handles a broad cross-section of corporate and M&A for clients operating in areas such as the automotive, real estate, energy, telecoms and transport sectors. The team works closely with the firm's tax team to provide a comprehensive service. Dagmar Yoder and Róbert Minachin are the joint heads of the practice.
Practice head(s):
Dagmar Yoder; Róbert Minachin
Key clients
P3 Group
Carcoustics Slovakia Nováky s.r.o.
Falck Záchranná a.s.
Eye Q Optika LLC
Paresa SpA
GIMAX Group
Industrial and Logistics Developments NV
EUROPACK, akciová spoločnosť
Lowa Sportschuhe GmbH
Deloitte Legal s. r. o. >
Firm Profile
The firm
Skilled and experienced Deloitte Legal* professionals work together with other Deloitte professionals in tax, consulting and financial advisory to guide their clients through a project in a coordinated way around the world. Deloitte Legal, present in over 70 countries, is able to provide holistic guidance around strategic business decisions as well as offer support services that can increase efficiency and reduce the cost of some routine legal activities.
Our practice in Slovakia, Deloitte Legal s. r. o., is part of the Deloitte Legal network and provides legal and regulatory advisory to local and foreign clients, including large corporations, small and medium-sized enterprises and natural persons. The team consists of experienced lawyers who specialise in different areas of law.
As a part of Deloitte, Deloitte Legal s.r.o. cooperates closely with tax, accounting, audit, financial advisory and consulting professionals and is able to provide full-scope services to its clients.
Deloitte Legal s.r.o. also cooperates closely with other leading legal offices cooperating with the Deloitte network in Europe, the Middle East and Africa (EMEA) and with other Deloitte legal offices across Europe to provide comprehensive solutions to our clients.
Deloitte Legal s.r.o. is part of the network of legal offices globally affiliated with Deloitte and fully benefits from the opportunity to share international experience and knowledge. The legal office has significant experience in cooperating on, and coordinating, projects within the Deloitte network, namely in the region of Central and Eastern Europe.
With 19 of legal professionals in Slovakia, Deloitte Legal* offers competent yet pragmatic advice in many fields of national and international business law. Our professionals provide tailored solutions for demanding projects and complex domestic and international transactions. And we offer even more: Multidisciplinary advice incorporating tax, consulting and financial advisory.
Whether family-owned smaller and medium-sized companies, listed stock corporations or international groups of companies – with our Service Lines Commercial, Corporate/M&A, Real Estate, Employment & Pensions, Tax Controversy, IP/IT, Data Protection, HC & LS, Environmental Law and Waste Treatment we cover those fields of business law that are important for our clients.
Collecting and combining multidisciplinary expertise in our Industry Groups Banking & Securities, Energy & Resources, Manufacturing, Consumer Business, TMT, Pharma and Real Estate enables us to render interdisciplinary advice which anticipates industry- or sector-specific trends and developments. And thereby help our Clients to face the challenges of an ever-changing regulatory and economic environment.
We understand legal advice not as an isolated component, but as a contribution to a comprehensive solution of the issues that our Clients face. Working together with our Deloitte colleagues we can help our clients in taking informed decisions in the context of legal as well as other business considerations.
Areas of practice
Commercial law solutions
Companies are facing an increasing number of business challenges globally including more rigorous regulations and enforcement by local authorities in the countries where they operate. As experienced advisers with a practical focus Deloitte Legal* can help clients meet these challenges and develop commercial solutions. Our experience and expertise allow us to provide businesses facing complex legal regulations and challenges with personalized, tailor-made services.
Corporate and mergers and acquisitions services
Deloitte Legal* provides a full range of corporate law services from complex advisory services related to major business life events (including advising in restructuring and mergers and acquisitions processes) through to general secretarial services.
Employment and pension solutions
Turbulent economic times require companies to be agile and flexible in their staffing to remain competitive. Complex polices, frequent legislative changes and global operations make managing employee relations and compliance with employment law challenging for businesses. Deloitte Legal* provides businesses with the advice they need to make informed decisions and comply with a multitude of regulatory and procedural requirements.
Real Estate
Deloitte Legal* team provides full scope legal services in relation to real estate transactions, including due diligence and acquisition financing/refinancing. Our expertise covers various aspects of development projects including construction, project financing, acquisition and sale, lease of premises, facility management and asset management. Members of our team have abundant experience with commercial lease and built-to-suit projects.
Tax controversy
Deloitte Legal* and Deloitte Tax professionals offer both domestic and multinational companies tax controversy assistance.
Personal data protection
At Deloitte Legal*, we have experiences with personal data protection and possess unique know-how in this area. Our legal services primarily involve reviewing personal data processing for compliance with the relevant legal regulations, legal advisory in the international transmission of personal data and protection thereof, preparation of documents required to process and retain the personal data of employees, customers and/or suppliers, and representing companies in dealings with the Personal Data Protection Office.
Environmental Law/Waste Treatment and Disposal
In this rapidly developing area of law, we assist our clients in a variety of projects starting from simple legislation monitoring and the development of internal company's guidelines, including their update, to the complex task of setting up of legally required corporate structures. Deloitte Legal* assists also with licensing of subjects in the environmental area and represents companies in dealings with the relevant public bodies including Ministries.
Pharma
In cooperation with our Deloitte businesses we provide our clients with a complex range of services in pharma business starting from regulatory analyses, to standard corporate governance services, assistance in educating doctors for applicable and changing legislation, pricing and definition of contractual relationships. Our services also include assistance in regulation compliance for pharmaceutical products marketing, clinical trials and acquisition of relevant distribution licenses.
* "Deloitte Legal" means the legal practices of Deloitte Touche Tohmatsu Limited member firm affiliates that provide legal services. For legal and regulatory reasons, not all member firms provide legal services.
Main Contacts
| Department | Name | Email | Telephone |
| --- | --- | --- | --- |
| Commercial | Robert Minachin | | |
| Corporate/M&A | Dagmar Yoder | | |
| Real estate | Dagmar Yoder | | |
| Tax controversy | Robert Minachin | | |
| Employment and pensions | Dagmar Yoder | | |
| Intellectual property/information technologies and data protection | Dagmar Yoder | | |
| Environmental/waste treatment and disposal | Robert Minachin | | |
| Pharma | Dagmar Yoder | | |
Client Testimonials
CLIENT: Nic Balaceanu (CEO)
COMPANY/FIRM: Lendrise Marketplace S.R.L., start-up that manages the ScoreRise mobile app
TESTIMONIAL: As a fintech company, we have had to hire Reff & Associates firm many times to help us with our legal, compliance and lately GDPR matters in Romania. I come back to Andrei Burz-Panzaru and his team time and time again, because I trust him and his colleagues. They are all efficient and effective with significant knowledge in the financial banking arena of Central and Eastern Europe. I respect Andrei's strategic and fair mind, and appreciate his follow through and quick turnaround. I highly recommend Andrei Burz-Panzaru, Lorena Rosia, Andreea Bira and Silvia Axinescu for their legal and compliance advisory services along the years.
---
CLIENT: Mihaela B?ciu (General Manager)
COMPANY/FIRM: S.S.I.F. Tradeville S.A., one of the largest investment firm in Romania
TESTIMONIAL: We have been working with Reff and Associates for more than 4 years on various issues (litigation, project development, compliance assurance and general advisory tasks) and our experience has been, without fail, excellent. From the quality of work to response times, from access to top expertise to level of involvement we feel that Reff and Associates has been a great choice for us on a wide array of projects. Our overall experience was that of a sound legal partner for a dynamic and innovative business.
---
CLIENT: Magdalena Cristescu (Chief Legal & Compliance Officer)
COMPANY/FIRM: Intrum Romania S.A., the undisputed market leader of Europe having a wide-ranging expertise in debt collection services and credit management
TESTIMONIAL: We have cooperated with Reff and Associates in several situations of high importance to our company. We value very much the swift communication, the deep and detailed level of understanding of our business, the flexibility and availability of dedicated teams and the tailor-made solutions to the issues we have been asking for consultancy. We will certainly use their professional services in the future and recommend this consultant to interested people as well!
---
CLIENT: Mihai Flucus (Managing Director)
COMPANY/FIRM: InvestCapital LTD, securitization vehicle part of Kruk Group
TESTIMONIAL: During our multiple receivable assignment opportunities, we had the pleasure of cooperating with Reff &Associates while they were acting as a legal counsel, both buy-side and sell-side. The stand-out trait of this company and its professional team is represented by a knowledgeable, ethical and efficient approach towards the client needs and objectives. In addition, we have always encountered as part of their team, well-prepared professionals who are ready to offer the requested technical guidance, whilst proactively tackling connected elements.
---
CLIENT: Mihai Rotaru (Deputy Head of Legal)
COMPANY/FIRM: Banca Transilvania, the largest bank in Romania
TESTIMONIAL: Reff & Asociatii's team is a reliable partner in any type of banking and financing transactions, that manages to identify, in any context, the most suitable win – win legal solutions for all the involved parties. The high quality of their services is based on team members' sophisticated skills and expertise and also, on their perpetual inclination toward innovative tools and effective approaches.
---
CLIENT: Mircea Albu (Workout Department Manager)
COMPANY/FIRM: Patria Bank S.A., Bucharest-based Romanian bank
TESTIMONIAL: Reff & Associates is definitely the go-to law firm for large scale, complex NPL portfolio deals and has one of the strongest and most knowledgeable team on the Romanian market. Andrei Burz-Pinzaru has a business oriented and pragmatic approach, he is able to take the right stance between appropriate advising and recognizing that commercial contracts sometimes require reaching decisions quicker but also focusing on considered risks. Andreea Serban is excellent at issue spotting and relationship management, she is pro-active and has a deep knowledge of the NPL market. It was a pleasure working with both of them and we would certainly recommend them to any of our contacts.
---
CLIENT: Alina Sitaru
COMPANY/FIRM: KRUK Romania, part of Kruk Group, one of the largest debt management companies in the Central Europe
TESTIMONIAL: This firm is a true market leader in NPL projects in Romania. I have been working with Reff & Associates, particularly with Andrei Burz-Pinzaru and Andreea Serban, for over three years now on acquisitions of NPL portfolios. I rely heavily on both of them to help us easily navigate legal challenges in each deal and advise us on business sensitive issues. Andrei is our trusted advisor and an innovator, he always provides valuable insights and keeps us ahead of opportunities and market trends. Andreea is tenacious, technically brilliant, friendly and personable and very responsive. She is an excellent negotiator, balanced and fair, and always finds a compromise solution acceptable to both parties. I really value in our long-term collaboration the fact that they constantly keep our goals at the heart of their approach and they also project a unified front with us (each time we act like a single team).
---
Mergers & Acquisitions Practice
CLIENT: Emile Poot (Head of Corporate Development | Head of Tax)
COMPANY/FIRM: Damen Shipyards Group, the largest shipbuilding group in the Netherlands and one of the leading builders of workboats and fast craft worldwide
TESTIMONIAL: Please allow me to share some words on what makes Georgiana Singurel a great M&A lawyer and why we like to work with her.       
                  

The primary one, obviously, is the level of trust and transparency. This makes it very easy to work together and to communicate on a very open and transparent way. There is a high degree of mutual trust.

The second reason is Georgiana's level of experience. I know this is an obvious reason, but it is a privilege to work with a lawyer who knows what's happening in terms of best practices and current market conditions. Each (phase of a) deal has its own set of unique circumstances and challenges and it is therefore important to have somebody like Georgiana who's seen a lot of deals and has the practical experience to deal with any problem that may come up. 

Third, Georgiana and her colleagues have built-up quote some industry knowledge. As our industry has its unique legal considerations, having such knowledge is critical in getting the legal protection we need in the SPA and other deal-related legal agreements. There are a lot of subtleties among transactions and having the right knowledge and experience within our industry often proves to be a distinctive quality in finding such subtleties.

Fourthly, Georgiana and her colleagues know about the Damen business. Depending the type of project and specific phase of a project, Georgiana knows when to position herself as "the creator of paper work", or as one of the key strategic advisors on a deal. Naturally, we prefer the latter if possible, however there are pre-cooked parts of transactions where time and speed are of the essence and the role of an M&A lawyer is limited to merely commodity work. This is something Georgiana very well understands and can easily adapt to.
The fifth element I would add is a high degree of pragmatism, especially required for our business / company. We're looking for a lawyer with a deal maker mindset and one that doesn't waste our time on items that are less relevant for us. For this, again, the Damen experience and industry knowledge are very important. In a family company like Damen, deals are always very personal and individual, and so are the objectives. Georgiana knows what to push for. She listens, and demonstrated over and over again that she knows what is most and least important to Damen.

Last but not least, Georgiana surrounds herself with a strong team. As M&A is typically not a one-(wo)man show, Georgiana has a capable and quality team working alongside them. And, also important, she knows how to strike the right balance between what she does herself and what she delegates to associates.
---
CLIENT: Sebastian Torneanu (Finance and Administration Manager)
COMPANY/FIRM: Grupo Antolin Spain, one of the key players in the automotive sector
TESTIMONIAL: We are working with Reff & Associates team since many years, being our core partner in all matters regarding due diligence, transactional and legal assistance. Their strong professional knowledge and skills, but also their attitude and dedication always add a substantial value to our projects. The business responsible Georgiana Singurel has always a proactive attitude and support the cooperation in all matters not only with Reff & Associates activity but also all the relationship management between our company and the whole Deloitte structure in Romania and abroad.
---
CLIENT: Ahmet Ahmedov
COMPANY/FIRM: Trakya Cam Sanayii A.S, one of the biggest flat glass producer in Europe
TESTIMONIAL: I firstly met Reff & associates in 2012, when our group was seeking for legal assistance in the taking over of a Romanian company. It was such an impressive experience, that we continued to work with them ever since, on all our projects – which included transaction assistance, day-to-day advice on commercial or employment aspects, as well as consultations on all various complex matters we encountered in our activity. It is a cooperation that both my organization and myself values and trusts. During all these years, the main point of contact was Georgiana Singurel, partner of the M&A legal team, whom I would describe as a great dealmaker in negotiations and a very focused and constructive advisor in all our interactions. I highly praise her expertise and know that – after all these years – she intuitively anticipates our movements in negotiations and the real key points for our organization. Hence, it is a high comfort for me to work with her and I would recommend her to anyone looking for a knowledgeable and dedicated counsel.
---
Real Estate Practice
CLIENT: Ovidiu Sandor
COMPANY/FIRM: Mulberry Group, real estate development firm
TESTIMONIAL: The real-estate team at Reff, led by Irina Dumitriu, has been involved in the most significant transactions of our group of companies. They have proven to be a very competent team, with the ability to focus and deliver, sometimes under great time pressure. Besides a deep understanding of the legal aspects and a broad experience in the market, they are always aware of the commercial interests of the client and act in a way that properly balances the management of the legal risks with these commercial goals.
---
CLIENT: Robert Ionita
COMPANY/FIRM: NEPI Rockcastle plc, commercial property investor and developer
TESTIMONIAL: Reff & Associates represents more than just a law firm to us. They are a reliable and trustworthy business partner who we can always rely upon. Apart from well-documented and thorough legal advice provided, the practical experience and commercial oriented approach of Reff & Associates team brings added value to our projects. Irina Dimitriu's full dedication, in particular, played a crucial role in moving forward with our recent deals.
---
CLIENT: Bogdana Constantinescu (Head of Legal)
COMPANY/FIRM: Arcade
TESTIMONIAL: One of the most professional team on the market with extensive experience and high technical skills. Collaboration with the real estate team is all the more enjoyable and valuable because they have a very good client approach and attention for business details. They were always prompt in delivering the services, persistent in sustaining their opinions when necessary but also flexible in accommodating various transactions structures and commercial agreements.
---
CLIENT: Head of Legal of one of the largest retailers in Romania
COMPANY/FIRM: confidential
TESTIMONIAL: I was particularly impressed with the Reff & Associates team's pragmatic and business oriented approach, focused on finding balanced solutions. We especially valued their sensible legal input, business orientated, aimed at mitigating risks and closing the deal. Their solid legal knowledge, combined with an excellent understanding of the market, makes them one of the most reliable collaborators on the market and also trustful partners.
---
Employment Practice
CLIENT: Antoaneta Vacaroiu (Legal Consultant Romania & Moldova)
COMPANY/FIRM: Avon Cosmetics (Romania), the fifth-largest beauty company and the second largest direct-selling enterprise in the world
TESTIMONIAL: The employment team of Reff & Associates, led by Florentina Munteanu, is very professional and responsible. It are ready to answer your questions any time in formal and informal ways at the same level of professionalism and accuracy. The team is aspirational and highly ethical. We truly value the timely, sound and objective advice and the day-to-day involvement provided in every step of our activity. We would definitely recommend and look forward to work with them. 
---
Competition Practice
CLIENT: Vlad Tigoiu (Chief Strategy Officer)
COMPANY/FIRM: Fildas Catena Group, the third largest retailer on the Romanian pharmaceutical market
TESTIMONIAL: We have a long-standing relationship with Reff & Associates, working with them for many years, especially with the competition law team led by Florentina Munteanu. We are particularly impressed by how reliable and client-oriented they are, and we felt on many occasions that they went the extra-mile for us to find proper solutions to complex issues. We are truly grateful for their effort and collaboration. 
---
Diversity/Community
At Deloitte, we understand that our diversity is a key driver of our effectiveness in the market. That's why, in FY2018, we re-committed to progressing our already strong culture of inclusion and increasing gender representation at all levels across Deloitte.

Our deeply embedded, ongoing initiatives to promote diversity and inclusion at Deloitte have proven effective.
Deloitte member firms have adopted progressively advanced talent initiatives—including workplace flexibility, and family leave and return-to-work policies—that attract women, parents and employees of all generations.
Many Deloitte member firms offer their people opportunities through global business resource groups (BRGs) to connect and build networks with others who share affinity indicators such as gender, race, religion and sexual orientation. Some member firms have also established councils that bridge gaps between single-identity workplace groups.
Deloitte leaders in Australia, Canada, UK, US and other countries have been recognized externally for inclusion efforts and/or serve on boards of organizations that promote inclusion.
Globally, Deloitte creates a safe work environment for all people through its strong policies against misconduct, inappropriate behavior or sexual harassment.
These are some of the significant reasons why Deloitte is recognized as a desirable workplace by organizations that include 
Great Place to Work, LinkedIn, National Association of Female Executives (US), The Times (UK), Glassdoor.
While we are proud of the accolades we have earned and the policies and programs we have implemented, we understand that we must change as the market and world around us change. To lead in the areas of inclusion and diversity, we must achieve more. That is why we are focusing many of our current efforts on gender representation and why we will continue to seek and hire qualified women, provide ample developmental and promotional and leadership opportunities, and remain committed to fair pay for all.
Interviews
Dagmar Yoder, Associate Partner – Deloitte Legal s.r.o.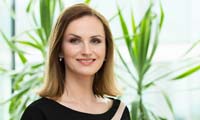 Associate Partner Dagmar Yoder explains how the firm is adapting to clients' changing needs and the evolving business environment.
What do you see as the main points that differentiate Deloitte Legal s.r.o from your competitors?
The main points that differentiate Deloitte Legal from its competitors are as follows. Firstly, there is the overall set-up and functioning of the worldwide network of Deloitte entities, which allow us to cooperate extensively to provide clients with more detailed and far-reaching knowledge across many jurisdictions. Secondly, Deloitte Legal is a business and technology oriented firm thanks to our dedicated professionals, and the ability to use cooperation synergies with other departments (eg tax, transaction advisory, audit, consulting, etc) of Deloitte in Slovakia and abroad.
We believe that this approach is the main differentiation point and enables us to provide clients with a "one stop shop" approach and solutions to their problems.
Which practices do you see growing in the next 12 months? What are the drivers behind that?
Today, we are seeing many changes across technology and environment driven sectors, ie energy, cyber security and data protection. We believe that these will be the most important trends over the next 12 months. This approach is greatly influenced by the strictness of regulations, and the awareness of people of problems in these areas.
Today, we see greater emphasis being put on environmental issues and on data that companies process about them, which creates pressure on companies to deal with these issues. One very important aspect of growth of industries in this area in the near future will be the marketability of solutions of the companies, and providing solutions which differentiate them on the market.
What's the main change you've made in the firm that will benefit clients?
We believe that services provided to our clients can only be as good as are our people, the professionals providing them. Therefore, we have teams of specialized professionals to help clients with their problems in a given area of expertise.
We have incorporated changes and modified our approach with regard to the fast-evolving environment in the banking & finance sector, where we cooperate with our local and international consulting colleagues to provide clients with comprehensive and complex solutions.
Recently, we modified our approach to advisory and services in relation to EU funds. We help clients finalize projects via advisory in relation to project costs and overall project support and with setting the optimal conditions for future projects, particularly in relation to general contractors.
Is technology changing the way you interact with your clients, and the services you can provide them?
Technology is a huge driver in the interaction with clients and the scope of services we provide to them. Access to data and data analytics continues to expand rapidly. This enables us to communicate and market our ideas more effectively, with greater emphasis on clients' needs.
Can you give us a practical example of how you have helped a client to add value to their business?
A major Slovak bank faced a difficult task with regard to processing client data and risk evaluation. Deloitte created a methodology and sophisticated interactive tool for risk evaluation. The tool was customized so it could be incorporated into the core banking system, which enabled the bank to fulfil its legal obligations under data protection legislation in a familiar environment, which saved time and resources.
Are clients looking for stability and strategic direction from their law firms? – where do you see the firm in three years time?
Clients are definitely looking for stability from their advisors, and they also expect a business-oriented approach to their problems. They are looking for advisors that can see the bigger picture of what will be achieved by a given decision, or approach.
Our firm, in cooperation with the Deloitte network, will continue to provide our clients with this approach. In this respect, we will continue to strengthen our professional capabilities and strategies, so our clients always receive the best advice and solutions in time and when they need them.
We proactively monitor changes to local and EU legislation very closely in cooperation with the Deloitte network to highlight potential obligations clients may encounter in the future with regard to new legislation. Over the next three years, we will develop this approach further, to identify and solve potential issues before they become problems for our clients.
Top Tier Firm Rankings
Firm Rankings