Deloitte Legal Rechtsanwaltsgesellschaft mbH > Berlin, Germany > Firm Profile
Deloitte Legal Rechtsanwaltsgesellschaft mbH
Offices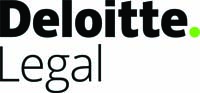 Deloitte Legal Rechtsanwaltsgesellschaft mbH
NEUES KRANZLER ECK
KURFÜRSTENDAMM 23
10719 BERLIN
Germany
Deloitte Legal Rechtsanwaltsgesellschaft mbH > The Legal 500
Rankings
Deloitte Legal Rechtsanwaltsgesellschaft mbH
advises clients on all key points of foreign trade law, including investment control and reporting obligations, and covers traditional topics such as export control and sanctions law. The area of compliance is covered in a holistic way across the teams, with the help of an interdisciplinary approach. Practice head
Bettina Mertgen
 also is a key contact here, she also advises on customs and excise tax matters and supports contentious proceedings in foreign trade law.
Erika Trujillo
has particular expertise in sanctions and export control law and embargoes, particularly in connection with US regulations.
Practice head(s):
Other key lawyers:
Key clients
CrystalsFirst GmbH
Deutsche Wohnen SE
Ford-Werke GmbH
KYOCERA Europe GmbH
Nipro Medical Europe NV
Suez Water Technologies & Solutions
Work highlights
Advising KYOCERA Europe GmbH on the investment control relevance of an acquisition and handling the relevant application procedures to minimize M&A risks.
Advising CrystalsFirst GmbH on the analysis of the relevant foreign trade reporting obligations by examining the company structures and supporting the implementation of relevant reports. In addition, development of a compliance management system.
Advice to Nipro Medical Europe NV on the investment control relevance of an acquisition and handling of the application process to minimize M&A risks.
Deloitte Legal Rechtsanwaltsgesellschaft mbH
 has recently expanded its team to strengthen capacities at the interface to investment regulatory law – for which purpose 
Oliver Decker
 joined in January 2021 – and to gain capabilities in insurance regulatory law which was met with the arrival of 
Frank Fischer
 in April 2021; both joined from
KPMG Law in Germany
. Additionally,
Hannes Bracht
 made partner in June 2021; he is particularly well versed in payment services matters and in advising public law institutions which represent two core competencies of the team. Other mainstays include permit applications, institution foundations and restructuring, M&A and institution remuneration issues. In June 2021, practice head
Mathias Hanten
 also took on the lead of the firm's global banking and finance practice.
Practice head(s):
Other key lawyers:
Testimonials
'High expertise, reliable, fast, pragmatic.'
'Dr. Hanten and Dr. Bracht: Very high level of expertise, nice, pragmatic, solution-oriented, quick understanding of the "problems", good memos/summaries/opinions.'
' Beyond actual requirements, strategic product procedures were jointly discussed and implemented.'
' Dr. Oliver Decker is a very committed and competent partner. He develops bespoke concepts with correspondingly detailed documentation.'
Key clients
Auto Europe Deutschland GmbH
Automotive Finance Corporation (KAR Global-Gruppe)
Deutsche Lufthansa AG
DKV EURO SERVICE GmbH + Co. KG
EB – Sustainable Investment Management GmbH
Hoerner Bank AG
LeasePlan Deutschland GmbH
LUNADIS GmbH + Co. KG
Renaio Capital GmbH
SAP SE
Sparkasse Rhein-Nahe AöR
Verifone-Gruppe / InterCard AG
Work highlights
Advice on supervisory law to LeasePlan Deutschland GmbH.
Regulatory advice to Lufthansa AG.
Advising Sparkasse Rhein-Nahe AöR on supervisory law.
The commercial law practice group of
Deloitte Legal Rechtsanwaltsgesellschaft mbH
has core competencies in the restructuring and redesign of complex supply chains and distribution systems, most recently against the background of the increased need for restructuring of supply businesses due to the Covid 19 pandemic. The team is also experienced in advising on special distribution models, including official distributor structures and franchise systems. The practice group is headed by
Andreas Leclaire
, who, in addition to commercial and distribution law, is also experienced in intellectual property law. Distribution networks, commercial transactions and the regulatory framework of operational business are core areas of
Johannes Passas
' expertise, who also supports clients with product liability issues. In the summer of 2020, the team was reinforced with the two digital business experts
Klaus Brisch
and
Marco Müller-ter Jung
from
DWF
.  
Practice head(s):
Other key lawyers:
Key clients
Asia UK Ltd.
Assmont GmbH
Bito-Lagertechnik Bittmann Gmbh
DriveNets Ltd.
Herrmann & Lenz Solutions GmbH
Innoviz Technologies Ltd.
Pixellot Ltd.
Thermal Management Solutions DE Oberboihingen GmbH
Deloitte Legal Rechtsanwaltsgesellschaft mbH
fields a team covering all aspects of corproate law and pursues a holistic approach based on close cooperation with the tax, audit and risk advisory practice groups. In addition to ongoing corporate advice, the team also assists with disputes, compliance, IPO preparation and cross-border relocations. The practice is led by
Andreas Jentgens
and
Julia Petersen
.
Practice head(s):
Other key lawyers:
Testimonials
'The interlocking with other areas (tax, consulting) and the use of synergies from this should be emphasized, as this offers considerable added value in the overall care of the client.'
'The practice is characterized by the fact that it contributes a high degree of flexibility, accessibility and extensive technical know-how in corporate law issues. We are a medium-sized company and as such we need a partner who acts at a high level of legal certainty without writing pages of papers that internal departments need for filing. In other words, practical and yet high-quality legal advice. Questions bordering on other areas of law are identified at an early stage and experts from other specialist areas are consulted. We see a lot of commitment.'
'Fast ability to react thanks to the involvement of local colleagues with specialist knowledge of all aspects of commercial law. Conscientious but pragmatic approach, both in onboarding and in the processing of mandates; In certain cases, the connection to the notary's office offers noticeable added value.'
'We were extremely satisfied with both the speed and the quality of the work.'
'Michael Schneider: Expertise with excellent service orientation and the gift of being able to present complex issues in a clear and action-oriented manner.'
'Mix of objectivity, high professional know-how and good personal level.'
'Good teamwork, communication and allocation of roles in terms of an efficient process. Good technical tools. Solution-oriented action.'
'Deep understanding of digital issues.'
Key clients
AssistMe GmbH
Barilla
BIRKENSTOCK
BITO-Lagertechnik Bittmann GmbH
Bundesärztekammer
CCE Group GmbH
DAIKIN CHEMICAL EUROPE GmbH
DATEV eG
Deutsche Automobil Treuhand GmbH (DAT)
DMK Deutsches Milchkontor GmbH
Erzbistum Berlin
Frank Albrecht wg AVW Immobilien AG
Getinge/MAQUET-Gruppe
Gläserne Molkerei GmbH
GöTel GmbH
Henkel
Hilfswerk-Siedlung GmbH
IGM GmbH & Co. KG Fenster und Fassaden
Immowert-Gruppe
Karlruher Sport Club Mühlburg-Phönix GmbH & Co. KGaA
Kobalt Music Group
Mammoet Deutschland GmbH
Maynards Europe GmbH
Merck
Pepperl + Fuchs SE
RECARO
Salzgitter Maschinenbau AG
SAP
Teekanne
Trust Jürgen Homann
UNEX Corp.
VMware
WÖRWAG PHARMA
Wüstenrot Holding
Wüstenrot Stiftung Freunde deutscher Eigenheim e.V.
Work highlights
Advising Birkenstock on structural and digitization measures in connection with the planned entry of a growth investor.
Comprehensive advice to Teekanne on the German restructuring, establishment of a management holding company and ongoing corporate law advice.
Advising Merck on setting up a contract lifecycle management system.
Deloitte Legal Rechtsanwaltsgesellschaft mbH
's clients appreciate the '
communication and allocation of roles taking place in an efficient manner
'. In addition to transactional support, the firm also covers interfacing tax law, financing and business advice and is thus active in the entire transactional space. In the summer of 2020, the Cologne office was strengthened with former
DWF
partners
Mathias Reif
(Head of the M&A service line in Cologne),
Michael Falter
(advises on corporate law issues and corporate restructuring) and
Boris Kröpsky
(M&A and corporate law, including corporate disputes). The group is headed by
Michael von Rüden
in Düsseldorf and includes
Harald Stang
, who is the key contact for investors and family companies.
Practice head(s):
Other key lawyers:
Testimonials
'Good teamwork, communication and allocation of roles taking place in an efficient manner. Good technical tools. Solution-oriented action.'
'Mr Stang: Competent; pragmatic; solution-oriented; friendly.'
'Competent, flexible.'
'The team negotiates deals "with a sense of proportion" and, as far as possible, brings quick and practical solutions. Due diligence and advice are provided with the necessary care, without getting bogged down in trifles.'
Key clients
Acceres SAS (jetzt Syntech Research Group)
Amadeus FiRe AG
Birkenstock GmbH & Co. KG
Boll & Kirch GmbH
Caplast GmbH / KAP AG
CCE Group GmbH
CWS International GmbH/CWS Fire Safety GmbH
De Ceuster
Deutsche Automobil Treuhand GmbH
DFB GmbH
DMK Deutsches Milchkontor GmbH
Heristo AG
Implenia Gruppe
Karatzis SA
Main Capital Partners/ GBTEC Software AG
Main Capital Partners/ ONVENTIS GmbH
Main Capital Partners/ Hype Softwaretechnik GmbH
Mondelez
Native Instruments Holding GmbH
Nipro Medical Europe N.V.
NMC International SA
Orelia Group NV
Rheinisch-Bergische Verlagsgesellschaft mbH
Saarbrücker Zeitung Saarbrücker Zeitung Verlag und Druckerei, Gesellschaft mit beschränkter Haftung
Winning Group a.s.
Work highlights
Advice to the Birkenstock Group with a multidisciplinary, cross-location team on the preparation of the majority entry and the implementation of a bidding process until the successful sale to the strategic investor L Catterton focused on consumer goods.
Advising the Saarbrücker Zeitung Saarbrücker Zeitung publisher and printer on the sale of the Amplexor Group with companies in 23 countries worldwide to the French Acolad Group.  
Advising Winning Goup as on the acquisition of the companies Sona BLW Präzisionsschmiede GmbH and SONA AutoComp Germany GmbH from insolvency.
Deloitte Legal Rechtsanwaltsgesellschaft mbH
offers a comprehensive range of advice in the digital sphere, which not only covers traditional IT issues, but also other prevailing topics such as digitization, cloud computing, internet of things and digital business models; here, the group can rely on its digitization consultants, AI experts, cyber and litigation specialists from Deloitte Digital Consulting as well as a risk advisory team and its international network.
Tobias Fuchs
leads the Munich team and assists, among other things, with digital transformation matters. His team welcomed IP expert
Klaus Brisch
from
DWF
 in July 2020 as well as IP and data protection 
lawyer Adrian Merklinger
in January 2021. Compliance expert
Sophie Bings
focuses on digital transformation and regulatory matters.
Practice head(s):
Other key lawyers:
Testimonials
'Katharina Scheja is very pragmatic and client-oriented. Very pleasant cooperation.'
'Efficient and solution-oriented work and advice. Professional excellence.'
'Söntje Julia Hilberg and her colleagues consistently enable a short-term response to inquiries and are characterized by pragmatic, solution-oriented and efficient work. The technical expertise is excellent. '
Key clients
Ärzte ohne Grenzen e.V.
Daimler AG
Deutsche Bahn AG
EFRE-Forschungsprojekt Tech Rad
Einrichtungspartnerring GmbH & Co. KG (EPR)
G&L Geißendörfer & Leschinsky GmbH
GS1 Germany GmbH
International Data Spaces e.V.
KSB SE & Co. KGaA
Martin Bauer Group
Lufthansa AirPlus Servicekarten GmbH
Rohde & Schwarz Gruppe
Work highlights
Advice to Einrichtungspartnerring GmbH & Co. KG on the introduction of its digital privacy manager.
Advice to Medical Measurement Systems BV on the introduction of its digital privacy manager.
Assisting Lufthansa AirPlus Servicekarten GmbH with its entire digital business transformation.
At
Deloitte Legal Rechtsanwaltsgesellschaft mbH
, the client portfolio includes medium-sized companies as well as international corporations, which receive ongoing employment law advice and assistance with restructuring projects. The latter is a key focus of practice head
Klaus Heeke
, whose team welcomed
Carmen Meola
from
PwC Legal (PricewaterhouseCoopers Legal AG Rechtsanwaltsgesellschaft)
in June 2021 and
Marcus Kissel
from
DWF
in June 2020. Further key topics are occupational pension schemes, remuneration schemes and clients' representation in labour court proceedings.
Practice head(s):
Other key lawyers:
Testimonials
'High expertise in remuneration regulations and good overview of market practice'
'Trustful cooperation with Lars Hinrichs.'
'Very high level of professional competence and extraordinary delivery speed, very good feeling for customer needs, pragmatic solution with clear assessment of "residual risks".'
'Very friendly communication, always available and responsive, quick feedback.'
'Very good cooperation. Comprehensive assessment of the facts. Very good response times to inquiries, even with complex issues.'
Key clients
AECOM Deutschland GmbH
Allplan GmbH
Bencard Allergie GmbH
Borek media GmbH
Crown Gabelstabler GmbH & Co. KG
Freudenberg Home and Cleaning Solutions GmbH
GLOBALFOUNDRIES Management Services Limited Liability Company & Co. KG
Global Management Service GmbH
HAHN Group / Walther Systemtechnik GmbH
Interroll Gruppe
Joynext GmbH
HelloFresh SE
KIND Hörgeräte GmbH & Co. KG
Kreissparkasse Miesbach-Tegernsee
La Perla
Lensing Media GmbH & Co. KG
Motorola
Nomos Verlag
Ravago
SIHL
SML
Syntax Systems GmbH & Co. KG
Thomas Sabo GmbH & Co. KG
IONITY GmbH
Kassenärztliche Vereinigung Bayerns
Schweitzer Fachinformationen Gruppe
Kotron Unternehmensgruppe
SieMatic Möbelwerke GmbH & Co. KG
Suer Nutzfahrzeugtechnik GmbH & Co. KG.
VISPIRON Systems GmbH
Work highlights
Advice to SIHL on staff reductions, reconciliation of interests and social plan as well as on protection against dismissal.
Advice to the GLOBALFOUNDRIES Management Services Limited Liability Company & Co. KG on drafting, negotiating, concluding and implementing company agreements in the IT sector as well as support in court proceedings to set up an arbitration board and conduct arbitration board proceedings.
Ongoing employment law advice to AECOM Deutschland GmbH; most recently advice in connection with various operational restructuring measures.
Deloitte Legal Rechtsanwaltsgesellschaft mbH >
Firm Profile
The firm: Experience the future of law, today. In an ever more global, interconnected and complex world, companies need smart lawyers who bring more to the table than legal advice and memoranda. They need their legal advisors to work better, faster and with lower total cost. Someone who knows their business and industry, yet thinks and works in new ways. A steady hand at the centre of the transformation all around. An expert in law, commerce and technology, who is able to serve its clients globally. An accomplished confidante who is both pragmatic and pioneering.
With more than 2,000 legal professionals in over 80 countries around the globe and more than 130 lawyers in Germany, Deloitte Legal invites businesses to experience the future of law, today.
In working with Deloitte Legal, companies can benefit from a commercial mindset that integrates legal, business and industry expertise. Deloitte Legal knows that legal matters don't happen in a vacuum but emerge from real-world demands and permeate every aspect of business. The firm thinks not only like lawyers but like business people – seeking to understand your specific operating model. The firm addresses legal questions not just in the abstract but with a holistic understanding of what your organisation is trying to achieve. More than simply responding to challenges as they emerge, Deloitte Legal is proactive about helping you craft solutions to new legal and business issues.
Details matter. Count on Deloitte Legal. Work smarter and experience the future of law, today.
Areas of practice
Corporate and mergers and acquisitions services: Deloitte Legal* provides a full range of corporate law services from complex advisory services related to major business life events through to general secretarial services. Deloitte Legal advises both domestic and non-domestic companies as well as national and international groups of companies. Its specialists provide tailored solutions for demanding corporate reorganisations and complex domestic and international projects. Deloitte Legal's M&A team offers the full range of services relevant for any type of merger, acquisition or divestment project.
Commercial law solutions: companies are facing an increasing number of business challenges globally, including more rigorous regulations and enforcement by local authorities in the countries where they operate. The digital revolution brings along unprecedented change – but also unprecedented opportunities. As experienced advisers with a practical focus Deloitte Legal* can help clients develop commercial solutions which meet regulatory challenges and empower companies to make use of new opportunities. Deloitte Legal invests time to understand the needs and operational nuances of its clients. It offers a broad variety of commercial business law services in multiple jurisdictions. Its experience and global reach, combined with its access to the global Deloitte network with its endless expertise allow the firm to provide clients with tailor-made services for any business law issue, anywhere.
Employment and pension solutions: the disruptive potential inherent to the digital revolution requires companies to be agile and flexible in their staffing to remain competitive. Complex policies, frequent legislative changes and global operations make managing employee relations and compliance with employment law challenging for businesses. Deloitte Legal* provides businesses with the advice they need to make informed decisions, comply with a multitude of regulatory and procedural requirements and minimise their exposure (including litigation if appropriate).
Business integrity: liability risks for both individuals and corporations and persecution are at a peak. The Deloitte Legal business integrity team advises German and international companies on all facets of mitigation and prevention of (liability) risks, supports the implementation of a deeply entrenched integrity culture and thereby assists in ensuring long-term corporate success. As part of its business integrity programme for corporate executives, the firm helps clients to systematically identify liability risks (business integrity assessment) and advise them on appropriate countermeasures (compliance capacity building).
Legal management consulting (LMC): this is a new approach and a new discipline, developed for lawyers by lawyers in co-operation with other relevant experts. With this collection of models, frameworks, and systems, Deloitte Legal* helps in-house lawyers run their departments more efficiently and meet the needs of their business more comprehensively.
Regulated industries: the business environment for regulated industries is increasingly being affected by international and national laws and regulations that demand specialised knowledge. To help clients deal with the associated challenges, both in Germany and globally, Deloitte Legal industry experts work alongside Deloitte colleagues with deep-rooted industry expertise and experience in tax, consulting, accounting, and financial advisory to deliver practical advice from multiple viewpoints.
*"Deloitte Legal" means the legal practices of Deloitte Touche Tohmatsu Limited member firm affiliates that provide legal services. For legal and regulatory reasons, not all member firms provide legal services.
Main Contacts
| Department | Name | Email | Telephone |
| --- | --- | --- | --- |
| Corporate/M&A | Georg Lehmann | | |
| Corporate/M&A | Dr Markus Schackmann | | |
| Corporate/M&A | Michael von Rüden | | |
| Commercial | Andreas Leclaire | | |
| Commercial | Dr Tobias Fuchs | | |
| Employment and pensions | Klaus Heeke | | |
| Business integrity | Alexander Schemmel | | |
| Tax controversy | Heiko Ramcke | | |
| Tax controversy | Dr C Alexander Neuling | | |
| IT/IP and data protection | Dr Söntje Julia Hilberg | | |
| IT/IP and data protection | Katharina Scheja | | |
| Regulated industries | Dr Peter Maser | | |
| Energy and resources | Florian Wesche | | |
| Banking and finance/FSI | Dr Mathias Hanten | | |
| Banking and finance/FSI | Dr Albrecht Kindler | | |
| Real estate | Felix Felleisen | | |
Staff Figures
Number of lawyers : 2,000+ at this office : 17
Languages
Dutch English French German Greek Hungarian Italian Japanese Mandarin Russian Spanish Turkish
Memberships
Deloitte Legal*
Other
Other offices : Düsseldorf Other offices : Frankfurt Other offices : Hamburg Other offices : Hanover Other offices : Munich Other offices : Stuttgart
Diversity/Community
We believe that an inclusive culture, underpinned at all times by respect, provides the foundation for a diverse and vibrant organization—we understand that providing this workplace environment for all our people is a long-term commitment. We also understand that diversity requires deliberate action when it comes to the way we work.
Whether through embracing the power of allyship, or by making our processes more inclusive, we are taking clear and consistent action to achieve the aspirational diversity goals that we have set for ourselves. Progress against these goals is measured through a formal assessment to hold leaders accountable for their focus and effort in delivering our global inclusion strategy. Using these measures, progress on diversity goals is discussed at Executive meetings on a regular basis.
We believe diversity will enhance group performance. In a group, diversity matters as much as ability and brainpower.
It will also improve decision making, help attract top talent, increase employee satisfaction and make the firm more customer oriented.
Here's how we're taking action:
1. Working toward gender balance across the organization
Aspirational goals have been set for all Deloitte firms (in Belgium, female partner representation increased by 20% by 2023 and 30% by 2030). We have developed consistent initiatives spanning the entire career lifecycle—from recruitment, promotion and succession processes to mentoring, sponsorship and agile working.
2. Fostering LGBT+ inclusion
We are a proud signatory of the UN Standards of Conduct for Business in Tackling Discrimination against LGBTI people, a proud member of the Partnership for Global LGBTI Equality. We also joined the Brunswick Group's coalition Open for Business, which is a network of major businesses campaigning for LGBT+ inclusion globally. We believe the power of 'allyship' is a critical element of LGBT+ diversity, whereby our people support the rights and wellbeing of their LGBT+ colleagues.
3. Supporting mental health
Supporting mental health is a critical aspect of inclusion. We want our people to know where and how to seek support when needed and feel comfortable they can do this without fear of stigma.
4. Fostering racial and ethnic inclusion
Deloitte stands against systemic bias, racism and unequal treatment. We take our responsibility seriously to listen, learn and lead the change we wish to see in the world. Within our organization, we continue to drive global and local initiatives to increase racial and ethnic diversity, from recruitment to learning and development, career progression and mentoring.
5. Supporting people with disabilities
We are building an environment where people with both visible and invisible disabilities can actively and fully participate and demonstrate their abilities in the workplace and society. We have launched a number of awareness-building, coaching and education programs to enable professionals with disabilities to reach their full potential at Deloitte.
6. Promoting allyship
Our shared values at Deloitte include: "Take care of each other" and "Foster inclusion." One of the ways we bring those shared values to life is by promoting allyship, which means visibly and vocally standing up for the rights of others, addressing bias and unacceptable behaviour—and encouraging people to use their voice to effect change. It goes far beyond expressing passive support—it is a long-term commitment to advocate for others.
Legal Briefings
Corporate governance in Mexico: overview and trends 2021

Adapting Mexican corporate governance policy related to new market realities would need corporate law reform with the backing of enforcement. Nevertheless, certain local instruments – which lack binding force and which may, at best, fit in the category of 'soft law' – attempt to direct corporate practices through a voluntary approach. This is the case …