Firm Profile > Deloitte Legal Law Firm > Sofia, Bulgaria
Deloitte Legal Law Firm
Offices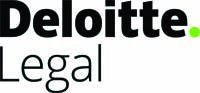 Deloitte Legal Law Firm
103 ALEXANDER STAMBOLIJSKI BLVD
1303 SOFIA
Bulgaria
Deloitte Legal Law Firm > The Legal 500
Rankings
Deloitte Legal Law Firm >
Firm Profile
The firm: Deloitte member firms have a long standing reputation for helping clients to address complex, cross-border issues. Skilled and experienced Deloitte Legal* lawyers work together with other Deloitte professionals in tax, consulting and financial advisory to guide their clients through a project in a co-ordinated way around the world. Deloitte Legal, present in 80 countries, is able to provide holistic guidance around strategic business decisions as well as offer support services that can increase efficiency and reduce the cost of some routine legal activities.
Deloitte Legal Law Firm Bulgaria is part of the Deloitte Legal network. Deloitte in Bulgaria has been offering legal advice and assistance since the date of its establishment in Bulgaria back in 1992, within the tax, legal and business process outsourcing fields. Over the first two decades, the practice grew extensively, building a reputation as a capable legal services provider. In 2013 Deloitte established its own law firm in Bulgaria – Deloitte Legal Law Firm. Deloitte lawyers have worked on numerous projects in various industry sectors and have developed expertise and gained experience in key industry specific matters.
Areas of practice: Commercial law solutions: companies are facing an increasing number of business challenges globally including more rigorous regulations and enforcement by local authorities in the countries where they operate. As experienced advisers with a practical focus, Deloitte Legal* can help clients meet these challenges and develop commercial solutions. The firm offers a broad base of commercial business law services in multiple jurisdictions. Its experience and global reach allows it to provide businesses facing complex legal regulations and challenges with personalised, tailor-made services.
Corporate, mergers and acquisitions services: Deloitte Legal* provides a full range of corporate law services from complex advisory services related to major business life events (including advising in restructuring and mergers and acquisitions processes) through to general secretarial services.
Employment and pension solutions: turbulent economic times require companies to be agile and flexible in their staffing to remain competitive. Complex polices, frequent legislative changes and global operations make managing employee relations and compliance with employment law challenging for businesses. Deloitte Legal* provides businesses with the advice they need to make informed decisions and comply with a multitude of regulatory and procedural requirements.
Legal management consulting (LMC): this is a new approach and a new discipline, developed for lawyers by lawyers in co-operation with other relevant experts. With this collection of models, frameworks, and systems, Deloitte Legal* helps in-house lawyers run their departments more efficiently and meet the needs of their business more comprehensively.
Banking, finance and capital markets: Deloitte Legal's partners and managers are renowned for expertise in the area of banking and international finance law, as well as regulatory regime. The team has acted for lenders or borrowers on a number of complicated financing transactions. Their experience is mainly in project finance, asset finance, structured finance, restructuring work, etc.
Real estate: Deloitte Legal has developed a practice which is able to respond to all kinds of legal matters in the real estate area. Deloitte's experts focus on investment perspectives regarding acquisition development and construction. Deloitte's lawyers provide consulting and assistance to transactions with rights to real estate property, financing of projects and establishing mortgages.
Consumer protections: Deloitte Legal is able to propose up-to-date solutions complying with the dynamic consumer protection legislation. Its lawyers have valuable experience in applying all requirements and mandatory procedures under the Bulgarian Consumer Protection Act, including requirements for labelling, marking, presentation of products, mandatory packaging requirements, etc.
*Deloitte Legal means the legal practices of Deloitte Touche Tohmatsu Limited member firm affiliates that provide legal services. For legal and regulatory reasons, not all member firms provide legal services.
Main Contacts
| Department | Name | Email | Telephone |
| --- | --- | --- | --- |
| Commercial corporate/M&A | Reneta Petkova | | |
| Commercial corporate/M&A | Zvezdelina Filova | | |
| Tax controversy | Georgi Simeonov | | |
| Tax controversy | Alexander Stefanov | | |
| Employment and pensions | Zvezdelina Filova | | |
| Banking, international finance and capital markets | Reneta Petkova | | |
| Real estate | Reneta Petkova | | |
| Dispute resolution | Zvezdelina Filova | | |
| Bankruptcy and restructuring | Reneta Petkova | | |
| Bankruptcy and restructuring | Zvezdelina Filova | | |
| Data protection | Zvezdelina Filova | | |
| IP rights | Zvezdelina Filova | | |
| Consumer protection | Zvezdelina Filova | | |
| Public procurement | Zvezdelina Filova | | |
Staff Figures
Number of lawyers : 2,000+ at this office : 16
Languages
Bulgarian English French Italian Russian
Memberships
Deloitte Legal worldwide network
Diversity/Community
Every day the world we live in becomes more and more conscious in terms of the different ones in our society. The concept of Diversity in the workplace is highly appreciated in Deloitte and it is the core of our business style. In fact, our positive recognition in the society is built on it. Very recently, Deloitte Legal (Bulgaria) took part in one of the newest Deloitte CE initiatives – The Diversity & Inclusion Week (4th – 8th March 2019). Its purpose was to help our individuals to embrace the differences in others even more. Having that said, Diversity refers to the richness of Deloitte people's viewpoints, experiences, cultures, and backgrounds. Inclusion means behaviours, policies and practices that allow all Deloitte people to achieve their full potential. There are four accents of our strategy:
Inclusive Leadership – We believe that an inclusive leadership of one law firm leads to greater engagement, motivation and retention of the team and get the best of every individual.
Gender Diversity – Our law firm evaluates individual's way of thinking, ideas, professionalism and striving for development. We advocacy gender equality which is evident by the significant number of women holding management positions in the firm.
Generations – Our visions and goals are to build an inclusive multi-generational firm. Because we are ambitious to be one-step ahead and to be prepared for the changes, we had eliminated age discrimination, with some key office management staff well within their 60s and 70s, but also considerable part of our professionals are in their 20s.
Working parents – We respect our people for their choices and support them in personal life's matters. In that way of thinking, we developed parent politic to help them being complete and productive in both of their life roles.
The purpose of Deloitte is "Making an impact that matters". We encourage our individuals to take part in causes that are close to their beliefs in terms of helping and understanding others. Everyone is free to introduce and engage the team to something he/she recognizes as noble or significant. One of our big goals is making impact together.
Because we believe that learning is a lifetime process, our team members are encouraged to participate in annual diversity trainings to broaden their horizons and grow to understand minority experiences and perspectives. This process of understanding is undoubtedly aided by Deloitte Legal' s position as a member of a global network of professionals.
Interviews
Reneta Petkova, Managing Partner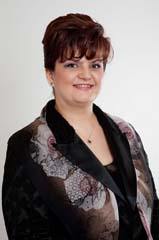 Reneta Petkova, managing partner of Deloitte Legal Law Firm discusses how the firm is adapting to clients' changing needs.
What do you see as the main points that differentiate Deloitte Legal Law Firm from your competitors?
Our practice has a presence globally, with more than 1,750 lawyers in over 75 countries; hence we can offer services to multinational clients in many jurisdictions, coordinated from one office. Very few of our global competitors can match our wide-ranging and in-depth experience and understanding of various sectors, industries and markets, as well as a team of legal specialists who work in cross collaboration with colleagues from tax, financial advisory, data analytics, risk management and other functional teams. Clients can benefit from the collective capabilities offered by the Deloitte Legal network overall.
Therefore, we offer a one stop shop service as well as an interdisciplinary approach to all business issues, delivered through flexible solutions. We care as much about our clients' long term success as we do for the short term outcome of a project.
Which practices in your member firm do you see growing in the next 12 months? What are the drivers behind that?
The practices follow the needs of our clients. Traditionally the industries that receive most interest from foreign investors are technology, media and telecommunications, outsourcing, pharmaceuticals and financial services, as well as, increasingly, agriculture, food and real estate. Drivers for this include an increase in export-oriented businesses and the absorption of EU funds.
The ongoing EU funding programs in Bulgaria are closely connected to the assignments regarding public procurement procedures, appeals of financial corrections, etc. Recently, our legal practice has closely cooperated with several municipalities, seeking expert legal advice on complex issues related to their day-to-day operations.
In 2016, a great deal of focus will be on asset quality review in the financial services industry as well as business restructuring, resolution and recovery. In connection thereto, regulators are striving to impose more stringent rules on banks and other financial institutions and increasingly scrutinising these businesses. These trends will increase demand for related legal work, and lead to a high volume of regulatory and risk management mandates. Already we have been engaged in numerous restructuring assignments.
Our team has a long history of involvement in projects related to successful M&A deals, coupled with highly-regarded capabilities in banking, finance and capital markets.
What is the main change you have made in your firm that will benefit clients?
Our legal practice, after a significant expansion in 2015, has wide-ranging expertise across many industries. Our cross-functional teams support clients with matters involving legal, tax, accounting and specific financial issues. The teams can meet, exchange information and brainstorm to evaluate if there are areas where we can add value to the clients' business.
We also strive to update our clients on all major changes in legislation relevant to their business, often offering analysis in the form of articles, newsletters, presentations and other useful materials.
How is technology changing the way you interact with your clients and the services you can provide them?
No business remains unaffected by technology. Most clients rely on IT in order to do their business and to develop it. Therefore, we expect technology-enabled legal services will become the norm in years to come.
In addition to the information on our website, regular newsletters and articles, we also present regular surveys and the Deloitte Dbriefs web cast series which discusses a range of current topics at a local and multijurisdictional level.
We continue to harness technology with the aim of improving our services. We see a rising interest among clients in understanding the power of state-of-the-art document analysis and document automation tools. While each case is different and creativity is still necessary in our profession, significant efficiency gains can be achieved by carefully matching the strengths and weaknesses of the available tools with the tasks that the client must complete.
Can you give us a practical example of how you helped a client add value to their business?
We aim to help our clients prepare for changes to the regulation of their business, to address additional or different regulatory requirements in a quick and cost efficient way.
As mentioned, we are able to help global clients with international multifunctional projects, from our office in Sofia.
A particular achievement was the support we gave a client in connection with several acquisition mandates in the food industry, where we provided the legal instruments to restructure the newly acquired companies in a way that best served the client's business objectives.
Also, our office coordinated multijurisdictional research for a client in the pharma industry, on the legal aspects of regulation around state funding for publicly important, innovative medical treatment. This information was then used as a basis to propose changes to the relevant law for introducing fast track procedures, for the benefit of patients and society.
Are clients looking for stability and strategic direction from their law firms – where do you see the firm in three year's time?
We are always ready to guide our clients in a strategic way, highlighting possible legal options, instruments and combinations thereof. Our clients tell us this type of business thinking is a real differentiator for Deloitte Legal.
Our goal is to evolve, together with our clients and their businesses. Our ambition is to achieve sustainable growth, remain one of the most respected full service law firms in Bulgaria, and to continue to serve as a trusted adviser to our clients.