Deloitte Legal Italy -Società tra Avvocati a r.l. > Bologna, Italy > Firm Profile
Deloitte Legal Italy -Società tra Avvocati a r.l.
Offices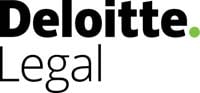 Deloitte Legal Italy -Società tra Avvocati a r.l.
VIA A. TESTONI, 3
40123 BOLOGNA
Italy
Deloitte Legal Italy -Società tra Avvocati a r.l. > The Legal 500
Rankings
Deloitte Legal Italy -Società tra Avvocati a r.l.
houses experts in the IP aspects of fashion and luxury goods-related matters, as well as in M&A deals in the sector. The group is headed by
Ida Palombella
, who has longstanding fashion industry expertise, including working as in-house counsel for fashion brand Valentino. US desk head
Ubaldo Messia
is also active in the fashion sector. At of counsel level,
Emilio Cucchiara
is antitrust and state aid leader, and private equity, M&A and commercial contract expert
Carlotta Robbiano
focuses on luxury goods work.
Federica Caretta
is an experienced director.
Testimonials
'Really appreciated for the team's hands-on approach.'
'A highly professional team that is competent and punctual.'
'Professional, efficient and provides quick feedback. Advises on all the pros and cons of legal strategy.'
'A friendly approach is taken with clients in order to find the best and most comfortable solution, avoiding rigid protocols that create distance between law firms and clients.'
'The Deloitte team is always available and collaborative, while focusing on clients' real needs.'
'The partners know the fashion market and industry very well, and are highly qualified lawyers.'
'Ida Palombella knows the fashion sector very well – this contributes towards reaching practical legal solutions that suit clients' needs. She is results oriented and always efficient.'
'Ida Palombella has in-depth knowledge of the fashion sector.'
Key clients
EssilorLuxottica
Pierre Balmain
Camera Nazionale della Moda Italiana
Galleria Carla Sozzani
Pasquale Bruni
Give Back Beauty
Waycap
PFCH Luxe
Advising domestic companies and international groups, Deloitte Legal Italy -Società tra Avvocati a r.l.'s practice assists with the implementation, review and updating of organisational, management and control models. The team also advises on the implementation of the compliance requirements under health and safety in the workplace legislation. Josephine Romano is a corporate governance and compliance specialist, with further partner-level support provided by Ivana Azzollini, Massimo Zamorani and Francesco Brunelli.
Testimonials
'The team is skilled, works well together, and is goal oriented.'
'Individuals who are competent, responsible and professional.'
'The team is very well prepared, open, reflective and proactive.'
'Great for its ability to grasp points immediately, as well as for its methodological approach.'
'Empathetic, professional, helpful and punctual.'
'Paola Gribaldo and her group are appreciated for their professionalism, competence, availability and courtesy.'
'Josephine Romano and Cecilia Pontiggia are very professional, available, accurate and positive.'
'Sonia Belloli is very attentive, professional and helpful.'
Key clients
Bystronic Tube Processing
Deloitte Legal Italy -Società tra Avvocati a r.l.
leverages a far-reaching international network, which combines legal, tax, financial advisory and accounting services, to support on transactions throughout the food, automotive, real estate, fashion and luxury, renewables and healthcare industries. Practice head
Giorgio Mariani
has considerable experience of advising on major deals.
Other key lawyers:
Massimo Zamorani; Andrea Martellacci; Francesco Munari; Andrea Blasi
Testimonials
'The team was able to handle a multitude of disciplines during the due diligence and acquisition, including M&A advisory and contracts, tax, IP, employment and diligence services.'
'The entire firm took a very pragmatic approach to the transaction and removed obstacles that could potentially derail the deal. The team was always accessible, even though they were working between the U.S. and the target company in Italy'.
Key clients
Atlantica Digital S.p.A.
Fluence Technologies INC (participated by Banneker Partners)
Lapi Gelatine S.p.A.
BMB Manifattura Borse S.p.A.
F.A. Group S.p.A.
Xyence Capital SGR S.p.A.
Famiglia Di Florio/Adriamed S.r.l.
Apogeo Space S.r.l.
Prelios S.p.A.
Deloitte Legal Italy -Società tra Avvocati a r.l.
continues to expand its presence in Italy, with offices in Milan, Rome, Padua, Turin, Genoa, Bologna, Bari and Florence. The team counts the food, automotive, real estate, fashion and luxury, healthcare and renewables sectors among its key industries of focus, and is headed by
Giorgio Mariani
, a lawyer with a strong skillset in M&A, distressed M&A and private equity deals.
Other key lawyers:
Massimo Zamorani; Andrea Martellacci; Ubaldo Messia; Francesco Munari
Testimonials
'Strong capability at a reasonable price.'
'Capacity to handle complex processes with strong technical competence and business approach. Specific mention to Ubaldo Messia'
'They are very responsive and willing to build with the client in a business driven way.'
'Special mention to Ubaldo Messia. He has a lot of commercial acumen combined with excellence. He assigned to my company a dedicated team of high quality lawyers with whom we work in an effective way.'
Key clients
Lapi Gelatine S.p.A
A&A Fratelli Parodi S.p.A.
F.A. Group S.p.A
EssilorLuxottica S.A.
Kawasaki Heavy Industries Ltd.
AEGA ASA
Guapas S.r.l.
CKD Corporation
Carbon Dream S.p.A.
Greentech Manufacturing
BMB Manifattura Borse S.p.A.
Provides Group
Give Back Beauty Group
Beauty and Luxury S.p.A.
Philipp Plein Parfums SA
PFCH Luxe SA
ES Parfums SA
Luxottica Group S.p.A.
Angelini Industries
Deloitte Legal Italy -Società tra Avvocati a r.l.
's employment and benefit team is active in all employment law related matters, most notably in the M&A, tax and commercial context. Owing to an international network, the team has a strong backbone and is able to handle multijurisdictional matters related to restructuring, reorganisation and international mobility of workforce. Practice head
Alessandra Maniglio
focuses on out-of-court consultancy activities.
Elena Rossella Raspanti
,
Federica Bernasconi
and
Francesco Chiari
joined in early 2022.
Other key lawyers:
Ivana Azzollini; Pietro Venerando
Testimonials
'The lawyers who compose the team, which I have known for more ten years, are a great team of professional experts in law. They are always up-to-date, quick in responses and every time I need them, they are available and able to find a solution. They are also very good in court.'
'I know and work with Alessandra Maniglio since 2009. She is the most skilled in the art of law, negotiation and she has relevant experience in her work. She has a great wit, she is very smart in solution, finding the best solution always. She closes a negotiation with best position for her clients, even when they (clients) have maked some mistakes.'
'We find Ivana Azzolini outstanding because of her balance between high standing (in skills, experience) and great simplicity (in relationship and explanations). She is the perfect mix between reliability, effectiveness and empathy that makes her a trustworthy partner to us.'
'Deloitte Legal Team S.t.A. r.l. S.B. are experts in labour law.'
'Mr. Andrea Bonanni Caione, from Deloitte Legal Team, is a very kind and competent lawyer. His grate experience in labour cases allows our company to have a sure reference point for any labour issues. His strengths are kindness, rapidity and accuracy in replying.'
'The team supports our company in all labour matters with great professionality, availability and commitment.'
'They are a very knowledgeable, trusted and diverse team of lawyers, assisted by a smart administrative staff. What I value more is their availability and speed whenever I need their support, as well as their understanding of how multinational companies work, which makes them capable give effective advice that take into account not only the legal aspects of an issue but also our internal processes and constraints.'
'I work mainly with Mrs. Alessandra Maniglio, partner of the firm, who is an exceptional lawyer from any viewpoint. She is very business-oriented, and capable to not only focus on the issue at stake but also to have a holistic approach, which is extremely valuable for company management to take decisions.'
Key clients
Colombo srl
Velier SPA
Honda Trading Europe
EssilorLuxottica
Diversity
At Deloitte, we understand that our diversity is a key driver of our effectiveness in the market. That's why, in FY2018, we re-committed to progressing our already strong culture of inclusion and increasing gender representation at all levels across Deloitte.
Our deeply embedded, ongoing initiatives to promote diversity and inclusion at Deloitte have proven effective.
Deloitte member firms have adopted progressively advanced talent initiatives—including workplace flexibility, and family leave and return-to-work policies—that attract women, parents and employees of all generations.
Many Deloitte member firms offer their people opportunities through global business resource groups (BRGs) to connect and build networks with others who share affinity indicators such as gender, race, religion and sexual orientation. Some member firms have also established councils that bridge gaps between single-identity workplace groups.
Deloitte leaders in Australia, Canada, UK, US and other countries have been recognized externally for inclusion efforts and/or serve on boards of organizations that promote inclusion.
Globally, Deloitte creates a safe work environment for all people through its strong policies against misconduct, inappropriate behavior or sexual harassment.
These are some of the significant reasons why Deloitte is recognized as a desirable workplace by organizations that include
Great Place to Work, LinkedIn, National Association of Female Executives (US), The Times (UK), Glassdoor.
While we are proud of the accolades we have earned and the policies and programs we have implemented, we understand that we must change as the market and world around us change. To lead in the areas of inclusion and diversity, we must achieve more. That is why we are focusing many of our current efforts on gender representation and why we will continue to seek and hire qualified women, provide ample developmental and promotional and leadership opportunities, and remain committed to fair pay for all.
Legal Briefings
Corporate governance in Mexico: overview and trends 2021

Adapting Mexican corporate governance policy related to new market realities would need corporate law reform with the backing of enforcement. Nevertheless, certain local instruments – which lack binding force and which may, at best, fit in the category of 'soft law' – attempt to direct corporate practices through a voluntary approach. This is the case …

Employment law in Cyprus

1. Can you provide guidance on the process for terminating an employment contract in Cyprus, including any legal requirements and potential risks? For a dismissal to be considered lawful without the employee being entitled to compensation for unfair dismissal, one of the following reasons of dismissal must apply: