Deloitte Legal Italy -Società tra Avvocati a r.l. > Bari, Italy > Firm Profile
Deloitte Legal Italy -Società tra Avvocati a r.l.
Offices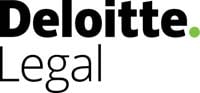 Deloitte Legal Italy -Società tra Avvocati a r.l.
Corso Vittorio Emanuele 198
Bari
Italy
Deloitte Legal Italy -Società tra Avvocati a r.l. > The Legal 500
Rankings
Deloitte Legal Italy -Società tra Avvocati a r.l.
houses experts in the IP aspects of fashion and luxury goods-related matters, as well as in M&A deals in the sector. The group is headed by
Ida Palombella
, who has longstanding fashion industry expertise, including working as in-house counsel for fashion brand Valentino. US desk head
Ubaldo Messia
is also active in the fashion sector. At of counsel level,
Emilio Cucchiara
is antitrust and state aid leader, and private equity, M&A and commercial contract expert
Carlotta Robbiano
focuses on luxury goods work.
Federica Caretta
is an experienced director.
Testimonials
'Really appreciated for the team's hands-on approach.'
'A highly professional team that is competent and punctual.'
'Professional, efficient and provides quick feedback. Advises on all the pros and cons of legal strategy.'
'A friendly approach is taken with clients in order to find the best and most comfortable solution, avoiding rigid protocols that create distance between law firms and clients.'
'The Deloitte team is always available and collaborative, while focusing on clients' real needs.'
'The partners know the fashion market and industry very well, and are highly qualified lawyers.'
'Ida Palombella knows the fashion sector very well – this contributes towards reaching practical legal solutions that suit clients' needs. She is results oriented and always efficient.'
'Ida Palombella has in-depth knowledge of the fashion sector.'
Key clients
EssilorLuxottica
Pierre Balmain
Camera Nazionale della Moda Italiana
Galleria Carla Sozzani
Pasquale Bruni
Give Back Beauty
Waycap
PFCH Luxe
Advising domestic companies and international groups, Deloitte Legal Italy -Società tra Avvocati a r.l.'s practice assists with the implementation, review and updating of organisational, management and control models. The team also advises on the implementation of the compliance requirements under health and safety in the workplace legislation. Josephine Romano is a corporate governance and compliance specialist, with further partner-level support provided by Ivana Azzollini, Massimo Zamorani and Francesco Brunelli.
Testimonials
'The team is skilled, works well together, and is goal oriented.'
'Individuals who are competent, responsible and professional.'
'The team is very well prepared, open, reflective and proactive.'
'Great for its ability to grasp points immediately, as well as for its methodological approach.'
'Empathetic, professional, helpful and punctual.'
'Paola Gribaldo and her group are appreciated for their professionalism, competence, availability and courtesy.'
'Josephine Romano and Cecilia Pontiggia are very professional, available, accurate and positive.'
'Sonia Belloli is very attentive, professional and helpful.'
Key clients
Bystronic Tube Processing
Deloitte Legal Italy -Società tra Avvocati a r.l.
leverages a far-reaching international network, which combines legal, tax, financial advisory and accounting services, to support on transactions throughout the food, automotive, real estate, fashion and luxury, renewables and healthcare industries. Practice head
Giorgio Mariani
has considerable experience of advising on major deals.
Other key lawyers:
Massimo Zamorani; Andrea Martellacci; Francesco Munari; Andrea Blasi
Testimonials
'The team was able to handle a multitude of disciplines during the due diligence and acquisition, including M&A advisory and contracts, tax, IP, employment and diligence services.'
'The entire firm took a very pragmatic approach to the transaction and removed obstacles that could potentially derail the deal. The team was always accessible, even though they were working between the U.S. and the target company in Italy'.
Key clients
Atlantica Digital S.p.A.
Fluence Technologies INC (participated by Banneker Partners)
Lapi Gelatine S.p.A.
BMB Manifattura Borse S.p.A.
F.A. Group S.p.A.
Xyence Capital SGR S.p.A.
Famiglia Di Florio/Adriamed S.r.l.
Apogeo Space S.r.l.
Prelios S.p.A.
Deloitte Legal Italy -Società tra Avvocati a r.l.
continues to expand its presence in Italy, with offices in Milan, Rome, Padua, Turin, Genoa, Bologna, Bari and Florence. The team counts the food, automotive, real estate, fashion and luxury, healthcare and renewables sectors among its key industries of focus, and is headed by
Giorgio Mariani
, a lawyer with a strong skillset in M&A, distressed M&A and private equity deals.
Other key lawyers:
Massimo Zamorani; Andrea Martellacci; Ubaldo Messia; Francesco Munari
Testimonials
'Strong capability at a reasonable price.'
'Capacity to handle complex processes with strong technical competence and business approach. Specific mention to Ubaldo Messia'
'They are very responsive and willing to build with the client in a business driven way.'
'Special mention to Ubaldo Messia. He has a lot of commercial acumen combined with excellence. He assigned to my company a dedicated team of high quality lawyers with whom we work in an effective way.'
Key clients
Lapi Gelatine S.p.A
A&A Fratelli Parodi S.p.A.
F.A. Group S.p.A
EssilorLuxottica S.A.
Kawasaki Heavy Industries Ltd.
AEGA ASA
Guapas S.r.l.
CKD Corporation
Carbon Dream S.p.A.
Greentech Manufacturing
BMB Manifattura Borse S.p.A.
Provides Group
Give Back Beauty Group
Beauty and Luxury S.p.A.
Philipp Plein Parfums SA
PFCH Luxe SA
ES Parfums SA
Luxottica Group S.p.A.
Angelini Industries
Deloitte Legal Italy -Società tra Avvocati a r.l.
's employment and benefit team is active in all employment law related matters, most notably in the M&A, tax and commercial context. Owing to an international network, the team has a strong backbone and is able to handle multijurisdictional matters related to restructuring, reorganisation and international mobility of workforce. Practice head
Alessandra Maniglio
focuses on out-of-court consultancy activities.
Elena Rossella Raspanti
,
Federica Bernasconi
and
Francesco Chiari
joined in early 2022.
Other key lawyers:
Ivana Azzollini; Pietro Venerando
Testimonials
'The lawyers who compose the team, which I have known for more ten years, are a great team of professional experts in law. They are always up-to-date, quick in responses and every time I need them, they are available and able to find a solution. They are also very good in court.'
'I know and work with Alessandra Maniglio since 2009. She is the most skilled in the art of law, negotiation and she has relevant experience in her work. She has a great wit, she is very smart in solution, finding the best solution always. She closes a negotiation with best position for her clients, even when they (clients) have maked some mistakes.'
'We find Ivana Azzolini outstanding because of her balance between high standing (in skills, experience) and great simplicity (in relationship and explanations). She is the perfect mix between reliability, effectiveness and empathy that makes her a trustworthy partner to us.'
'Deloitte Legal Team S.t.A. r.l. S.B. are experts in labour law.'
'Mr. Andrea Bonanni Caione, from Deloitte Legal Team, is a very kind and competent lawyer. His grate experience in labour cases allows our company to have a sure reference point for any labour issues. His strengths are kindness, rapidity and accuracy in replying.'
'The team supports our company in all labour matters with great professionality, availability and commitment.'
'They are a very knowledgeable, trusted and diverse team of lawyers, assisted by a smart administrative staff. What I value more is their availability and speed whenever I need their support, as well as their understanding of how multinational companies work, which makes them capable give effective advice that take into account not only the legal aspects of an issue but also our internal processes and constraints.'
'I work mainly with Mrs. Alessandra Maniglio, partner of the firm, who is an exceptional lawyer from any viewpoint. She is very business-oriented, and capable to not only focus on the issue at stake but also to have a holistic approach, which is extremely valuable for company management to take decisions.'
Key clients
Colombo srl
Velier SPA
Honda Trading Europe
EssilorLuxottica
Interviews
Carlo Gagliardi, Managing Partner
What do you see as the main points that differentiate [law firm name] from your competitors?
Align with global strategy – input from Carlo
Deloitte Legal is unique organization in the legal services landscape, capable of providing comprehensive, innovative, and high-quality solutions, always focusing on clients' needs, thanks to:
Business acumen: we stand out for our ability to understand market dynamics and specific client needs, offering legal services that seamlessly integrate with other areas of Deloitte's expertise, such as tax, consulting, financial advisory, and risk management.
Can-do attitude: we boast a "can-do" approach, translating into a positive, solution-oriented mindset that allows us to successfully tackle clients' legal and business challenges.
Strive for excellence: we are committed to providing top-quality services, constantly aiming for excellence and keeping our skills (including soft and tech) up to date.
Customer centricity: we place the customer at the heart of its activities, offering tailored solutions and dedicated attention to clients' specific needs.
Passionate commitment: we are characterized by a strong commitment and passion for delivering legal services, ensuring an optimal experience for clients.
Collaboration: we foster a collaborative environment, both internally among our professionals and with clients and other stakeholders, encouraging the sharing of knowledge and expertise.
Sense of ownership: we are highly motivated to take responsibility for clients' issues and work diligently to achieve satisfactory results.
Agility: we can quickly adapt to changes in the market and clients' needs, thanks to our flexible structure and the wide range of expertise of our professionals.
Seeking innovation: we are constantly on the lookout for new solutions and methodologies to improve our services, keeping pace with the evolution of the legal sector and technologies.
Digital optimization: we are committed to implementing and utilizing digital tools and solutions to enhance the efficiency and quality of the services offered to clients.
Which practices do you see growing in the next 12 months? What are the drivers behind that?
We expect that the Public and Administrative Law practice will have a central role in the upcoming months as the Next Gen EU funds will trigger a consistent flow of infrastructural work across the country. Following the same path, the public sector will require support in managing said work streams, and the private sector will seek advice to navigate this once in a generation opportunity for the modernization of the Italian corporate and public ecosystem.
IP, Tech and Data Protection will also be practices that we expect will see important workflows due to the implications of the many digitalization initiatives clients are embarking on.
On another note, we think that more innovative offerings such as the Legal Managed Services and Legal Management Consulting will become more "mainstream" in the Italian corporate world, following a trend that we already see in mature legal markets such as the UK.
What's the main change you've made in the firm that will benefit clients?
We have heavily invested and are continuing to invest in training the legal professionals of the future, who know how to stand at the intersection of legal perspective and the business mindset. Clients know that, by turning to us, they will obtain legal advice that already takes into account business needs, whether these are dictated by situations related to the client's corporate culture or market trends related to the specific sector in which the client operates. We started by simplifying the language, teaching our professionals to speak again a comprehensible language, so that their attitudes also change. We want to be true business partners for our clients and we are convinced that in order to do this, we need to bring the approach of our professionals as close as possible to the approach required by the companies today even from their in-house lawyers.
Is technology changing the way you interact with your clients, and the services you can provide them?
There is no doubt that technology has enabled law firms to provide more efficient and effective services and to reach a wider audience of clients, and this trend will accelerate in the near future.
The increasing use of online communication tools, to take one of the most recent examples, makes it easier for clients to communicate with the professionals best suited to satisfy their needs, regardless of their location or time zone.
But technology is also transforming the way firms provide legal services. Until recently, technology made it possible to store a huge amount of data, but still lacked the capacity to analyse it, particularly if data were unstructured. Today, this gap is increasingly closing, enabling lawyers to make more informed decisions and provide better advice to clients, who can consequently act with greater awareness.
In addition, more specific legal-technology tools are increasingly simplifying and streamlining operations, for instance by allowing repetitive and low-value-added tasks to be automated. This can free up lawyers' time, enabling them to focus on the most critical and complex legal issues and provide higher quality services to clients.
Can you give us a practical example of how you have helped a client to add value to their business?
A large consumer client was going through a major corporate transformation, which involved the new general counsel to step in and having to restructure the legal function. The Legal Management Consulting team supported the GC in understanding how to play a strategic role within his new organization and how to better structure his team. The second stage, in parallel with the LMC support, was to introduce the LMS team that engaged a flexible senior in-house lawyer who, on one hand, took ownership of some day-by-day activities, and on the other, guided the new-in-seat GC to take the right steps to review the legal services catalogue and the legal operations of the department.
This way our client positioned his legal function to become a strategic business driver rather than solely a control function; with clear control and visibility over the costs and a clear vision on how to add value to the organization overall. This way we demonstrated how a well structured and managed legal function can be a business enabler, working side-by-side with the other functions in a more harmonious and coordinated manner.
SP + Validation di Ale del Bono
Are clients looking for stability and strategic direction from their law firms – where do you see the firm in three years' time?
Clients are indeed looking for stability and strategic direction from their law firms. They seek trusted partners who can provide consistent, high-quality services and valuable guidance in navigating the complex legal landscape. As businesses face rapid changes and increasing regulatory challenges, law firms that can offer stability and strategic insights will be better positioned to retain and attract clients.
In three years' time, I see the firm continuing to grow and evolve in response to clients' needs and market dynamics. There are several key areas that the firm can focus on to ensure success:
Technology adoption: Embracing digital transformation and utilizing advanced technologies, such as artificial intelligence, data analytics, and automation tools, will enable the firm to offer more efficient, innovative, and cost-effective solutions.
Expanding expertise: The firm should continue to invest in the professional development of its lawyers and staff to ensure they stay up to date with the latest legal developments, industry trends, and client needs. This will allow the firm to provide tailored and specialized advice across a broad range of sectors and practice areas.
Client-centric approach: By prioritizing client satisfaction and maintaining open lines of communication, the firm can build strong, long-lasting relationships with clients. This includes understanding clients' business objectives, providing personalized legal strategies, and offering flexible pricing models.
Collaboration and innovation: Encouraging a collaborative environment and fostering a culture of innovation will help the firm stay ahead of the curve and adapt to the rapidly changing legal landscape. This includes partnering with clients, other law firms, and technology providers to develop and implement new legal solutions.
Global presence: As businesses continue to expand globally, the firm should consider enhancing its international presence by establishing strategic alliances or opening new offices in key markets. This will enable the firm to better serve its clients with cross-border legal issues and tap into new growth opportunities.
By focusing on these areas and continuously adapting to the evolving legal market, the firm will be well-positioned at local and global level to build leadership in a deeply transforming legal services market.
Legal Briefings
Corporate governance in Mexico: overview and trends 2021

Adapting Mexican corporate governance policy related to new market realities would need corporate law reform with the backing of enforcement. Nevertheless, certain local instruments – which lack binding force and which may, at best, fit in the category of 'soft law' – attempt to direct corporate practices through a voluntary approach. This is the case …

Employment law in Cyprus

1. Can you provide guidance on the process for terminating an employment contract in Cyprus, including any legal requirements and potential risks? For a dismissal to be considered lawful without the employee being entitled to compensation for unfair dismissal, one of the following reasons of dismissal must apply: