Deloitte Legal Italy -Società tra Avvocati a r.l. > Rome, Italy > Firm Profile
Deloitte Legal Italy -Società tra Avvocati a r.l.
Offices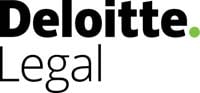 Deloitte Legal Italy -Società tra Avvocati a r.l.
Via delle Quattro Fontane 15
Rome
Italy
Deloitte Legal Italy -Società tra Avvocati a r.l. > The Legal 500
Rankings
Deloitte Legal Italy -Società tra Avvocati a r.l.
's fashion and luxury team is praised for its '
effective competence in this sector
'. Leading the Italian IP and technology sector group,
Ida Palombella
, whose career includes a stint as in-house counsel at fashion company Valentino, has particular experience in the legal issues affecting the fashion, design and luxury sectors, and assists with the management and commercialisation of Italian brands in Europe and Asia. Providing integral support are of counsels
Carlotta Robbiano
 and
Emilio Cucchiara
, along with experienced director
Federica Caretta
.
Deloitte Legal Italy -Società tra Avvocati a r.l.
's team consistently assists companies (belonging to Italian or international groups) with the implementation, review and updating of their Decree 231-related organisational, management and control models.
Josephine Romano
has over 20 years' experience in advising international clients on corporate governance and compliance projects.
After practice head
Luca Failla
joined
Deloitte Legal Italy -Società tra Avvocati a r.l.
from
LABLAW – Studio Legale
in October 2020, together with
Marcello Buzzini
and
Giulia Leardi
, the team continued its expansion with the arrival of
Andrea Bonanni Caione
from LBC Lamparelli Bonanni Caione & Partners and
Alessandra Maniglio
from MGMP e Associati in April and June 2021, respectively. The team is noted for its cross/border capabilities in connection to reorganisations and international mobility projects.
Deloitte Legal Italy -Società tra Avvocati a r.l.
has handled a number of standout M&A transactions of late and is well equipped to support on the tax, financial advisory and accounting aspects of major deals. The practice recently expanded through the acquisition of Genoa-based law firm Munari Giudici Panfiglio and is knowledgeable in a number of different industries, namely food, fashion and luxury, healthcare, real estate and renewables.
Giorgio Mariani
heads the corporate and M&A offering and
Massimo Zamorani 
takes the lead on commercial law matters.
Emanuela Sabbatino
was a new arrival in early 2022.
Deloitte Legal Italy -Società tra Avvocati a r.l. >
Firm Profile
The firm: Deloitte Legal* addresses your challenges with comprehensive thinking, powered by experience and insights drawn from diverse business disciplines, industries, and global perspectives. We bring together legal advice, strategy, and technology to develop innovative solutions, create value for you and your business, and transform the way in which legal services are delivered and consumed.
Operating in approximately 80 countries, Deloitte Legal practitioners work closely across borders, providing a strategic perspective to help companies meet local responsibilities and thrive in the global marketplace. With access to industry specialists and an unparalleled range of professional services, we also employ technology to pioneer innovative solutions to the most complex business problems.
Deloitte Legal pairs strategy with technology to aggregate, organize, and analyze complex data from multiple sources, providing the insight to enhance clients' decision-making process. Deloitte has reshaped many functions with its transformative thinking, which Deloitte Legal applies to reshape the legal department. We focus on people, process, and technology to help legal departments free up time for what matters.
Deloitte Legal doesn't just work for clients, but with clients to develop the right solutions for their business. Understanding the client's needs and putting a business lens on legal problems enables us to help the General Counsel become a business partner.
* "Deloitte Legal" means the legal practices of Deloitte Touche Tohmatsu Limited member firm affiliates that provide legal services. For legal and regulatory reasons, not all member firms provide legal services.
Main areas of practice: Deloitte Legal organizes its market offerings around three key areas:
Legal Management Consulting: Deloitte's Legal Management Consulting (LMC) services were developed in collaboration with experts from across Deloitte practice areas such as mainstream management consultancy, risk advisory, tax management consulting, and, of course, legal. The services are configured to identify opportunities to help the General Counsel and the legal department as a whole achieve their desired state: Deloitte practitioners from numerous disciplines collaborate on a long-term roadmap to realize the client's vision. They benchmark that roadmap with achievable goals, and work with the client from inception to completion.
Deloitte Legal's LMC services includes assessing and developing legal operating models, evaluating and reconfiguring internal legal processes, developing frameworks for legal risk management, assisting with sourcing (balancing in-house resources with external third party providers), developing and deploying legal technology architecture, and facilitating tailored labs to develop solutions.
Legal Managed Services: Deloitte's Legal Managed Services were developed to help legal departments keep up with the demands from their businesses for support on a range of legal issues. The legal professionals employ technology (such as dTrax – Deloitte's award-winning contract management solution) and proven methodologies to act as an extension of a company's in-house legal team, driving efficiencies through process improvement, and providing support and guidance to help enable their focus to shift to more strategic issues.
Support is offered for:
Legal document reviews
Legal contracting drafting, reviews and negotiations
Legal operations and spend management
Legal contract and commercial management
Legal entity management
"Legal Counsel as a Service"
Legal Advisory: Deloitte Legal advisors assist multinational organizations with day-to-day activities as well as corporate life events across many jurisdictions. Deloitte Legal's professionals leverage leading technologies to deliver efficient and transparent support for the everyday legal activities companies manage.
Deloitte Legal practitioners understand that global organizations are enormously complex organisms, and no one unit is sealed off from the rest. The multi-disciplinary, tech-enabled legal approach allows Deloitte Legal to address legal questions not just in the abstract isolated way but with a holistic understanding of what the client organization is trying to achieve.
With a client-centric approach, Deloitte Legal practitioners expand their knowledge about their clients, the industries they operate in, their regulatory and legislative environments around the world to bring more to the table and provide the best possible legal advice to clients.
Guidance, advice and support are offered in the areas of:
Corporate law
IP law
Technology law
Dispute resolution
Employment law and benefits
Mergers and acquisitions
Regulatory and compliance
Private clients legal services
Real estate
Banking and and finance
Commercial law
Languages
Italian English
Legal Briefings
Corporate governance in Mexico: overview and trends 2021

Adapting Mexican corporate governance policy related to new market realities would need corporate law reform with the backing of enforcement. Nevertheless, certain local instruments – which lack binding force and which may, at best, fit in the category of 'soft law' – attempt to direct corporate practices through a voluntary approach. This is the case …