Deloitte Asesores y Consultores > Bogota, Colombia > Firm Profile
Deloitte Asesores y Consultores
Offices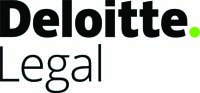 Deloitte Asesores y Consultores
CR 7 #74-09
BOGOTA
Colombia
Deloitte Asesores y Consultores > The Legal 500
Rankings
Deloitte Asesores y Consultores
' practice advises on a wide scope of corporate transactions, commercial issues, compliance matters, intellectual property law and foreign exchange regulations, with its activity in the latter sphere particularly noteworthy. The firm's comprehensive national platform, which includes offices in Bogotá, Barranquilla, Cali and Medellín, as well as its extensive global network is reflected in its diverse client roster, which includes leading domestic and multinational companies. Experienced corporate and commercial partner
Juan Germán Osorio
heads the team, with support from legal manager 
Esteban Jimenez
 and senior associates
Santiago Castellanos
 and 
Juan Felipe Vivas
.
Testimonials
'Deloitte's lawyers have good expertise on the issues consulted: Juan German Osorio, Esteban Jimenez and Juan Felipe Vivas.'
'This team remains open to creating new and better ways of collaboratively work with our company.'
'The team led by Juan German Osorio is characterised by a permanent openness and immediate accessibility within reach of a call. This is valuable because we do not like to be a # ticket waiting for anyone's attention as happens at other firms.'
Key clients
Canacol Group
Nestle de Colombia
Suramericana
Championx Colombia
Mazda de Colombia
Natura Cosméticos – Avon Colombia
Hilton Worldwide Manage Branchco
DSV Solutions, DSV Air and Sea
Givaudan Colombia
Congrupo
Inteligence Bussines Recovery Colombia
Work highlights
Provided ongoing advice to the Canacol Group of companies on foreign exchange regulation and corporate law matters.
Advised Nestlé de Colombia on foreign exchange regulations.
Provided ongoing advice to ChampionX Colombia on various corporate and foreign exchange matters.
Deloitte Asesores y Consultores
' labour and employment group has been on an upward trajectory following the arrival of next-generation partner
Isabella Gandini
, who joined in 2020 from
Holland & Knight
. Significantly, the group added ten new clients over the past year alone.
Deloitte Asesores y Consultores >
Firm Profile
Firm overview: Skilled and experienced Deloitte Legal* practitioners work together with other Deloitte professionals in tax, consulting, risk- and financial advisory to guide their clients through a project in a coordinated way around the world. Deloitte Legal*, present in over 80 countries, is able to provide holistic guidance around strategic business decisions as well as offer support services that can increase efficiency and reduce the cost of some routine legal activities. As part of the global Deloitte professional services network, Deloitte Legal* helps clients in delivering multinational legal solutions that are consistent, technology-enabled, tailored, and sensitized.
Deloitte Legal* offers competent yet pragmatic advice in many fields of national and international business law. Its professionals provide tailored solutions for demanding projects and complex domestic and international transactions. It offers multidisciplinary advice incorporating areas of expertise that are complementary to the legal advice.
Whether family-owned smaller and medium-sized companies, listed stock corporations or international groups of companies—Deloitte Legal* covers the fields of business law that are important for our clients.
Deloitte Legal* understands legal advice not as an isolated component, but as a contribution to a comprehensive solution of the issues that clients face. Working with other Deloitte colleagues, Deloitte Legal* can help clients to make informed decisions in the context of legal as well as other business considerations.
* "Deloitte Legal" means the legal practices of Deloitte Touche Tohmatsu Limited member firm affiliates that provide legal services. For legal and regulatory reasons, not all member firms provide legal services.
Main areas of practice: Deloitte Legal organizes its market offerings around three key areas:
Commercial law solutions: Companies are facing an increasing number of business challenges globally, including more rigorous regulations and enforcement by local authorities in the countries where they operate. As experienced advisers with a practical focus Deloitte Legal* can help clients meet these challenges and develop commercial solutions. Our experience and expertise allow us to provide businesses facing complex legal regulations and challenges with personalized, tailor-made services. Services included but not limited to are:
Commercial advisory
Intellectual property
Data protection
Full-scale pre-insolvency solutions
Commercial contracts
Dispute resolution
Corporate and mergers and acquisitions solutions: Deloitte Legal* provides a full range of corporate law services from complex advisory services related to major business life events (including advising in restructuring and mergers and acquisitions processes) through to general secretarial services. Services included but not limited to are:
M&A transactions
Integrated due diligence
Corporate law, corporate governance
Corporate reorganizations
Shareholders agreement and joint ventures
Post-merger integration
Legal and tax services to startups
Foreign exchange: Even though the exchange market in Colombia flows freely, several exchange operations must be legalized according to Colombian exchange market regulations.
The free market consists of all other operations that do not have the obligation to be completed through the foreign exchange market, such as payments for services supply in foreign currency and transfer of foreign currency for other types of transactions, such as donations. These types of transactions do not have to be reported to the Colombian Central Bank. Likewise, the Colombian regulation acknowledges the existence of a "free market", which consists of all operations that are not of mandatory channeling.
Pursuant to foreign exchange regulations, the following transactions must be completed through the foreign exchange market:
Import and export of goods.
Foreign indebtedness and related financial costs.
Financial investments in securities and assets abroad.
Foreign capital investments in Colombia.
Colombian capital investments abroad.
Endorsements and warranty bonds in foreign currency.
Derivative
Under this scenario, Deloitte Legal* provides clients with a complete scheme, analysis, and accompaniment during the procedures and required steps to effectively comply with the foreign exchange regime
Employment law and social security: Turbulent economic times require companies to be agile and flexible in their staffing to remain competitive. Complex polices, frequent legislative changes and global operations make managing employee relations and compliance with employment law challenging for businesses. Deloitte Legal* provides businesses with the advice they need to make informed decisions and comply with a multitude of regulatory and procedural requirements. Services included but not limited to are:
Compensation and benefits
Individual employment law
International employment remodeling
Human cloud
Legal mobility services
Social security
Staff Figures
Number of lawyers at the country : 2,500+ At the office : 13
Languages
English Spanish
Interviews
Mario Andrade, Managing Partner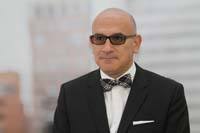 Managing partner of Deloitte Asesores y Consultores LTDA discusses how the firm is adapting to clients' changing needs.
What do you see as the main points that differentiate deloitte tax and legal colombia from your competitors?
We provide a full range of legal services including corporate and M&A, company law, labour law, public sector, and litigation. We offer multidisciplinary solutions and we can team with our tax colleagues. We have the oldest practice within the Deloitte network in our region. Our lawyers are business-oriented and understand our clients' industries. We focus on innovative legal solutions to add value to our clients. We team with our colleagues in the Deloitte Legal network offering in-bound solutions for companies investing in the region.
Which practices in your member firm do you see growing in the next 12 months? What are the drivers behind that?
Labour law because of recent regulatory changes (UGPP).
What is the main change you have made in your firm that will benefit clients?
We built a local team that is able to provide clients with a full range of corporate, M&A, employment, and commercial legal services.
How is technology changing the way you interact with your clients and the services you can provide them?
Technology has allowed us to share target publications, eminence articles and thought leadership (including Dbriefs/Webcasts) with our clients, improving both our local and global reach. We have combined technology and legal experience to provide clients with innovative solutions such as developing a Regulatory Compliance Matrix.
Can you give us a practical example of how you helped a client add value to their business?
We built and implemented a Regulatory Compliance Matrix for a Colombia-based multinational company helping them optimize their operation and better manage their legal risks.
Are clients looking for stability and strategic direction from their law firms – where do you see the firm in three year's time?
Clients are looking for a legal advisor with regional and global capabilities that can also offer a multidisciplinary solution.
Interviews
Juan Germán Osorio, Legal Partner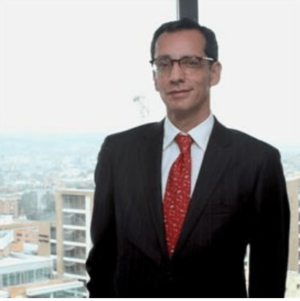 Juan German Osorio, introducing the opportunities, risks and benefits from the legal activity, within the client´s needs and the firm´s innovation and performance goals.
What do you see as the main points that differentiate [law firm name] from your competitors?
One of the main points that differentiate Deloitte Legal from our competitors is the fact that we can offer our clients a "one-stop-shop", for Deloitte Legal is part of a greater structure, that offers professional services in Tax, Financial, Accounting and Transfer Pricing Advisory. In addition, approaches are also provided on a global-scale, which is beneficial for international clients. Therefore, by being part of a greater and organized structure, we have a competitive advantage that allows us to be leaders in the legal services market. Finally, Deloitte Legal has very strong politics regarding integrity, quality, independence and confidentiality. This allows our work to be "guaranteed", for we are always on the track to innovate and keep giving a high-end service to our clients.
Which practices do you see growing in the next 12 months? What are the drivers behind that?
We are currently seeking to help our professionals grow, by optimizing the scopes of our legal team, incorporating different practice areas, increasing our levels of expertise and expanding our services to new clients. We are also willing to invest in our resources and workforce.
What's the main change you've made in the firm that will benefit clients?
One of the most important changes we´ve been trying to implement is to accelerate processes with our clients. We are conscious of the urgency of most of their cases, and that´s why we are doing our best to prioritize every single task in the least possible time, without sacrificing quality.
Is technology changing the way you interact with your clients, and the services you can provide them?
Deloitte as a global firm is seriously committed to implement new technologies in order to facilitate our services provision. Currently, we are implementing three main applications: 1. DELA 2. Element 3. Corporate Compliance. Therefore, technology has changed our way of interacting with our clients in a very positive way. In addition, the challenges derived from the pandemic have allowed us to work one hundred percent remotely, and adapt to different platforms for communicating, both within the Team and with our clients. Furthermore, technological resources oriented towards brand´s design and identity, has allowed us to provide creative deliverables, presentations, and interactive products to our clients.
Can you give us a practical example of how you have helped a client to add value to their business?
A practical example of how we have helped a client to add value to their business was a recently registered, successful corporate merger between two leading transport and warehousing companies. The value added was reflected on the following results:
The company´s profit was maximized and the equity was strengthen, as the competitive advantages of each of the Companies in the market were combined.
Centralizing and unifying the management and administration of the Companies in the governing body of the same legal entity helped reduce costs, increase the efficiency of internal procedures, facilitate administrative controls and improve the results and productivity of the Companies.
Simplification of compliance with tax, accounting and reporting obligations was achieved, as well as making administrative management of this type of business more efficient.
We advised the merging companies through the employment substitution, complying with all Colombian Labor and Social Security laws in a gradual manner by setting two (2) effective employer substitution dates.
Through this, we were able to comply with Colombian regulations, without disregarding the operative needs of both companies, these being firstly, adapting to the new business and marketplace and secondly, finalizing activities for the merged company.
Equally as important, we drafted the "Employer Substitution Agreement", in which we defined all transfer of personnel, labor assets and liabilities conditions, as well as the moment in which the new employer would assume all labor obligations, thus avoiding labor and social security conflicts that could arise from the employer substitution.
Are clients looking for stability and strategic direction from their law firms – where do you see the firm in three years' time?
We are aiming to maintain our position and high-end service with our clients in a way to ensure certainty and stability. Trustworthiness is the most important element in our bond with our clients, and this can only be achieved through integrity and commitment in our work. In three years, we see ourselves providing more services to our clients, improving our team´s dynamics and focusing our efforts to build from ground up a finest, organized structure.
Legal Briefings
Corporate governance in Mexico: overview and trends 2021

Adapting Mexican corporate governance policy related to new market realities would need corporate law reform with the backing of enforcement. Nevertheless, certain local instruments – which lack binding force and which may, at best, fit in the category of 'soft law' – attempt to direct corporate practices through a voluntary approach. This is the case …

Employment law in Cyprus

1. Can you provide guidance on the process for terminating an employment contract in Cyprus, including any legal requirements and potential risks? For a dismissal to be considered lawful without the employee being entitled to compensation for unfair dismissal, one of the following reasons of dismissal must apply: