CTSU - Sociedade de Advogados, S.P., R.L., S.A. > Lisbon, Portugal > Firm Profile
CTSU - Sociedade de Advogados, S.P., R.L., S.A.
Offices
CTSU - Sociedade de Advogados, S.P., R.L., S.A.
Av. Engenheiro Duarte Pacheco nº 7
7º andar
1070-100 Lisboa
Portugal
CTSU - Sociedade de Advogados, S.P., R.L., S.A. > The Legal 500
Rankings
Mid-market transactions, including those with cross-border elements, are the focus of the corporate department at
CTSU – Sociedade de Advogados, S.P., R.L., S.A.

 Its varied client base also retains the firm - which is integrated in the Deloitte Legal network - in matters pertaining to corporate reorganisations, shareholder agreements and commercial contracts.
Mónica Moreira
 '
is a lawyer of excellence with experience and in-depth knowledge'
of mergers, sales, acquisitions and corporate restructurings. She manages the team with
Sofia Barros Carvalhosa
, who stands out for her cross-border capabilities and expertise in corporate governance, start-ups and direct foreign investment in Portugal.
Practice head(s):
Mónica Moreira; Sofia Carvalhosa
Other key lawyers:
Duarte Ribeiro Telles; Ana Cruz da Fonseca
Testimonials
'CTSU brings together a group of excellent professionals in the most diverse areas. They work with a total focus on the client, with the involvement of experienced partners and lawyers, great efficiency, presenting innovative solutions. The fact that CTSU is part of the Deloitte Legal network is also reflected in the firm's culture and in the way of working and delivering, with great rigour, objectivity and a focus on solutions.'
'Mónica Moreira is a lawyer of excellence with experience, in-depth knowledge of the issues, technical quality, focus on solutions and the ability to build innovative solutions, always with great solidity. She manages a fantastic team and builds trusting and long-lasting relationships. In the same team, Duarte Ribeiro Telles is distinguished by the rigour and security he brings to all matters and by his excellent negotiating skills. Ana Cruz da Fonseca is clearly a rising star, with excellent technical quality, availability and professionalism.'
'Extremely competent team and asks to respond to client requests, always seeking to offer the best possible solution to the situation under analysis.'
'Sofia Carvalhosa: availability, concern for detail, legal capacity.'
'Duarte Ribeiro Telles is distinguished by an above-average attention to detail and work capacity.'
'Mónica Mayer Moreira: competence, rigour, focus on finding solutions and excellent relationship with all interlocutors.'
'Our involvement with CTSU – Sociedade de Advogados, RL, SA is based on the partnership we established with Deloitte. As clients, we are very pleased with this complementarity of services. In corporate commercial law and M&A, this integration is relevant to the effectiveness and fulfillment of the objectives of each project.'
'From the CTSU team, I would highlight the name of Sofia Carvalhosa. Very focused on solving the challenges posed by the client, identifying the risks associated with each project very early. They also communicate very well, being clear in the explanations of the solutions and conclusions they reach.'
Key clients
Fairjourney Biologics, S.A.
STELIA Aerospace S.A.S.
STELIA Aerospace Portugal, Unipessoal, Lda.
Geriavi Portugal, S.A.
Domus VI
Colep Portugal, S.A.
Caetano Retail (Salvador Caetano Group)
CTSU – Sociedade de Advogados, S.P., R.L., S.A.

's real estate, tourism and construction practice is active in a range of matters, with a recent focus on planning, licensing, and selling touristic projects and rehabilitation mandates involving historic locations.
Miguel Ribeiro Telles
 leads the practice, drawing from his commercial and business expertise.
Marta Gouveia Gomes
co-leads the department and has a particular focus on planning, licensing and management of tourism developments.
Practice head(s):
Miguel Ribeiro Telles; Marta Gouveia Gomes
Testimonials
'We rely on CTSU as a trusted advisor. CTSU brings together a group of excellent professionals in the most diverse areas. They work with a total focus on the client, with the involvement of experienced partners and lawyers, great efficiency, presenting innovative solutions. The fact that CTSU is part of the Deloitte Legal network is also reflected in the office's culture and in the way of working and delivering, with great rigor, objectivity and a focus on solutions.'
'Miguel Ribeiro Telles is a leading lawyer in Portugal and especially in the real estate area. Experienced, solid, with in-depth knowledge of the market and its players, he brings enormous confidence and security to all the processes in which he participates.'
'Marta Gouveia Gomes has an exceptional capacity to coordinate and follow up on matters, with enormous technical quality and in-depth knowledge of the Real Estate area. She's an excellent lawyer and it's amazing how she immediately creates trusting relationships.'
'In general terms, I can say that in all areas where we have used CTSU services, we have found professional teams, thinking about issues and proposing very valid alternatives to what we might initially have in mind. The availability of people at any time and the response time are the big difference.'
'The team's main capabilities are related to the diversity in the offer of legal services and the quality of response capacity of the various teams. Quality is always present in the work that is delivered, namely in the areas where I have resorted more to the office – real estate and tax controversy. The contacts in these areas have been Miguel Ribeiro Telles and, more recently, Marta Gouveia Gomes.'
'Miguel Ribeiro Telles has great availability, technical knowledge and prompt responses.'
Miguel Cordeiro
,
CTSU – Sociedade de Advogados, S.P., R.L., S.A.

 has been developing its innovative banking and finance practice, mainly focused on the digital transformation of the financial sector; it has proven popular among established players in the market as well as fintech start-ups.
Rita Ferreira dos Santos
, who was formerly at
Linklaters

, significantly bolstered the infrastructure and energy law offering at
CTSU – Sociedade de Advogados, S.P., R.L., S.A.

; the firm is now well placed to assist a variety of clients, including sponsors, lenders, public entities and contractors, on domestic and cross-border transactions involving energy assets and projects.
CTSU – Sociedade de Advogados, S.P., R.L., S.A.

, which is overseen by recent joiner
Rita Ferreira dos Santos
, is adept in project finance, PPPs, M&A, public procurement and regulatory matters.
X
CTSU - Sociedade de Advogados, S.P., R.L., S.A. >
Firm Profile
CTSU is a Portuguese independent law firm, and the Deloitte Legal* practice in Portugal.
The increasing complexity of the global regulatory environment challenges companies to find solutions for organization, specialization and sectorial knowledge. CTSU combines global perspective with local insights to help clients in developing and executing those solutions.
We have international reach: we work with other Deloitte Legal* practice firms to develop solutions for global clients or cross-border transactions. Using Deloitte Legal* practices around the world allows our clients to reduce the risks associated with operating across different jurisdictions.
Also, in Portugal we are particularly placed to advise on cross-border transactions involving Lusophone African countries (such as Angola, Mozambique or Cape Verde), always with the support of local lawyers, given the historical, cultural and linguistic ties connecting Portugal to such jurisdictions.
Deloitte Legal* addresses your challenges with comprehensive thinking, powered by experience and insights drawn from diverse business disciplines, industries, and global perspectives. We bring together legal advice, strategy, and technology to develop innovative solutions, create value for you and your business, and transform the way in which legal services are delivered and consumed.
Operating in approximately 80 countries, Deloitte Legal practitioners work closely across borders, providing a strategic perspective to help companies meet local responsibilities and thrive in the global marketplace. With access to industry specialists and an unparalleled range of legal professional services, we also employ technology to pioneer innovative solutions to the most complex business problems.
Deloitte Legal pairs strategy with technology to aggregate, organize, and analyze complex data from multiple sources, providing the insight to enhance clients' decision-making process. Deloitte Legal has reshaped many functions with its transformative thinking, which Deloitte Legal applies to reshape the legal department. We focus on people, process, and technology to help legal departments free up time for what matters.
Deloitte Legal doesn't just work for clients, but with clients to develop the right solutions for their business. Understanding the client's needs and putting a business lens on legal problems enables us to help the General Counsel become a business partner.
*Deloitte Legal means the legal practices of Deloitte Touche Tohmatsu Limited ("DTTL") member firms, their affiliates or their related entities that provide legal services. The exact nature of these relationships and provision of legal services differs by jurisdiction, to allow compliance with local laws and professional regulations. Each Deloitte Legal practice is legally separate and independent, and cannot obligate any other Deloitte Legal practice. Each Deloitte Legal practice is liable only for its own acts and omissions, and not those of other Deloitte Legal practices. For legal, regulatory and other reasons, not all member firms, their affiliates or their related entities provide legal services or are associated with Deloitte Legal practices.
Main areas of practice
CTSU, as the Deloitte Legal* practice in Portugal, combines legal expertise with business and market knowledge, and renders full dedication to each transaction or matter, which allows it to become client's trusted advisors.
Deloitte Legal organizes its market offerings around three key areas:
Legal Advisory
Deloitte Legal advisors assist multinational organizations with day-to-day activities as well as corporate life events across many jurisdictions. Deloitte Legal's professionals leverage leading technologies to deliver efficient and transparent support for the everyday legal activities companies manage.
Deloitte Legal practitioners understand that global organizations are enormously complex organisms, and no one unit is sealed off from the rest. Legal services combined with tech-enabled legal approach allows Deloitte Legal to address legal questions not just in the abstract isolated way but with a holistic understanding of what the client organization is trying to achieve.
With a client-centric approach, Deloitte Legal practitioners expand their knowledge about their clients, the industries they operate in, their regulatory and legislative environments around the world to bring more to the table and provide the best possible legal advice to clients.
Guidance, advice and support are offered in the areas of:
– Corporate law
– IP law
– Technology law
– Dispute resolution
– Employment law and benefits
– Mergers and acquisitions
– Regulatory and compliance
– Private clients legal services
– Real estate
– Banking and & finance
– Commercial law
– Restructuring & Recovery
Legal Managed Services
Deloitte Legal's Legal Managed Services were developed to help legal departments keep up with the demands from their businesses for support on a range of legal issues. The legal professionals employ technology and proven methodologies to act as an extension of a company's in-house legal team, driving efficiencies through process improvement, and providing support and guidance to help enable their focus to shift to more strategic issues.
Support is offered for:
– Legal Entity Management
– Legal document review
– Legal Contracting
– Legal Contract and Commercial Management
– Legal Operations and Spend Management
– Legal Counsel as a Service
– Legal Regulatory Mapping
– Legal Staffing
– Other Legal Managed Services
Legal Management Consulting
Deloitte Legal's LMC services includes assessing and developing legal operating models, evaluating and reconfiguring internal legal processes, developing frameworks for legal risk management, assisting with sourcing (balancing in-house resources with external third party providers), developing and deploying legal technology architecture, and facilitating tailored labs to develop solutions.
Staff Figures
At this office (Lisbon) : 39 In this country (Lisbon + Porto) : 42 Angola : CTSU works in collaboration with Carlos Alberto de Freitas, Angolan lawyer Worldwide: : 2,500+
Languages
Portuguese English French Spanish
Memberships
Deloitte Legal worldwide network
Diversity
At CTSU, we understand that our diversity is a key driver of our effectiveness in the market. That´s why, we re-committed to progressing our already strong culture of inclusion and increasing gender representation at all levels across the firm. Very clear examples of our gender representation commitment are:
The fact that our Managing Partner is a woman;
The fact that among 9 partners, 5 are men and 4 are women;
Also, the majority of our associate lawyers are women.
Fulfilling the wishes of ill children
CTSU has been legally assisting on a pro-bono basis the Portuguese NGO "Make a wish" in several legal issues and also fund raising initiatives. This pro-bono project is included in the firm CSR & Diversity strategy. "Make a wish" is an association that aims helping and transforming the lives of children and young people suffering from serious illness. Make-A-Wish's mission is to fulfil wishes of children and young people, aged between 3 and 17, throughout the national territory, suffering from serious, progressive, degenerative or malignant diseases, providing them with moments of strength, joy and hope.
Client Testimonials
CLIENT: Nuno Lopes Alves, founding Partner
COMPANY/FIRM: Artesano Urbanismo
TESTIMONIAL: "Throughout countless times, CTSU has provided, whenever necessary, high quality legal services. The excellent leadership combined with the outstanding knowledge and competence of all its team members, reassures the confidence needed upon making business decisions with added value. We strongly recommend anyone who is in need of any legal advice to contact CTSU for its experience, innovation skills and its everyday commitment to the client's best interests."
---
CLIENT: João Líbano Monteiro, Chairman and Vitor Cunha, Member of the Board of Directors
COMPANY/FIRM: João Líbano Monteiro & Associados, SA
TESTIMONIAL: "Companies as JLM&A live in an ecosystem focused on People. Throughout our lives, we are introduced to companies, suppliers, customers – but it's the people who always stay and who we keep in mind. For their professional and human natural skills. For the empathy they generate, CTSU is the best example that evidences the best of the worlds: a law firm made by excellent professionals, and excellent people, who become friends, in whom we can trust and deliver our lives and many of our choices. The dedication is extreme, the knowledge eclectic – and provide us the comfort that knowing that we are well delivered and conducted makes us start each day more smoothly. What are friends for?"
---
CLIENT: Caetano Beirão da Veiga, founder and Director
COMPANY/FIRM: BVX SA (BV Group)
TESTIMONIAL: "Working with CTSU for many years has been an extraordinary experience for many different reasons starting with; Very experienced professionals in all the areas we have requested namely commercial, court litigation, very complex deals and many other areas. As a businessman dealing with a lot of different situations, what I most value is the capacity of the lawyer to quickly understand what is our final goal and to be able to give you a final picture with the pros and cons of the strategy defined, which enables you to adjust the way to follow. The mutual trust developed during many years working together and the capacity of CTSU to respond to all our requests. In a very professional manner is without doubt the partner we want to have on our side."
---
CLIENT: Quantum
COMPANY/FIRM: Quantum Capital Partners / Munich
TESTIMONIAL: "Our projects are difficult investments in Special Situations, complex carve outs and the like. CTSU has demonstrated adaptability to our needs, flexibility to refocus the way of performing analysis and a great deal of enthusiasm and motivation in uncharted waters. All this combined with hard work, constitutes the perfect basis to establish long lasting relationships."
Interviews
Mónica Mayer Moreira, Managing Partner, CTSU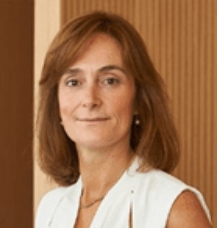 What do you see as the main points that differentiate CTSU from your competitors?
Our footprint is one of the main differences. We have a global presence, as part of the Deloitte Legal practice, with more than 2,500 lawyers in more than 80 countries. "With innovation and business knowledge, we add value to our Client's projects in an integrated and global manner" – this is our main reference for the rendering of legal services. By working globally with different expertise and business teams, our lawyers bring together skilled teams with deep knowledge of different industries, enabling them to propose several diversified and adequate solutions to each client.
CTSU´s Lawyers combine legal expertise with industry knowledge, working dynamically and closely  with clients as trusted advisors, promoting teamwork and strong confidence in the solutions presented. CTSU promotes accountability, specialization, research, innovation, quality, efficiency and effectiveness within the scope of the legal services provided to clients, complying with the highest ethics and deontology standards.
Which practices do you see growing in the next 12 months? What are the drivers behind that?
Following Covid-19 impact, we assisted to the significant growing of legal areas such as Mergers and Acquisitions, Corporate and Digital Law. We expect M&A, specially within health, technologies, logistics, renewable energy, and tourism sectors to continue to grow and to be relevant. And the same applies to Compliance and Regulatory practices.
We are of course concerned about the impacts of the war in Europe, further to inflation and energy crisis inflation. In a crisis and/or post crisis environment, areas such as Labour, Restructuring and Recovery, as well as insurance, should also be very active.
What's the main change you've made in the firm that will benefit clients?
We are very much focused in our growth and innovation strategy.
We are investing in new technologies, including new and updated software solutions that on the one hand increase internal efficiency and on the other hand change the way legal services are delivered to clients, bringing us closer and working more effectively together. We have continued implementing our growth strategy, namely increasing our teams in several key practice areas, such as M&A, Real Estate, Energy, Infrastructures and Public Law, Digital Law and Restructuring & Recovery.
Is technology changing the way you interact with your clients, and the services you can provide them?
We have implemented and have been using software interactive tools for client use, which enable clients in having direct access to the main information and current status of relevant procedures, namely litigation suits, contracts/corporate documentation or corporate secretarial services. This approach enables clients to monitor in real time pending activities and deadlines. We try to adapt the features of our tools to effective needs of clients.
We have also adopted contract automation and AI tools and have other tech initiatives in our pipeline to be developed during the current year.
Can you give us a practical example of how you have helped a client to add value to their business?
We may share some examples that evidence the strength of having a global footprint.
We are currently assisting a client within a transaction involving five jurisdictions, namely in Europe and South America. We have been able to provide a global proposal to the client, involving all the relevant jurisdictions, where the local Deloitte Legal practices are developing their due diligence processes, under CTSU coordination, in this specific case. The ability to coordinate different jurisdictions with a consistency in the approach, quality and deliverables proves to be a strong add value to the client.
We are assisting several global clients within their corporate matters, combining legal services with interactive technological tools which allow the clients to have a global view of their corporate structures and legal obligations.  Again, the approach is global, quality is consistent, and the technological tool improves efficiency and brings strong value to the clients' business.
Are clients looking for stability and strategic direction from their law firms – where do you see the firm in three years' time?
Our firm, as part of Deloitte Legal global practice and strategy, can offer clients a wide range of services, technology interactive tools that can be accessed globally as well as broad geographic reach. We are growing organically, consistently recruiting within the best legal talent in Portugal, and solidifying our position as one of the main legal references in Portugal while offering opportunities  for lawyers to achieve their career goals. Our overall goal is to improve the way legal services are delivered and continue to be regarded as a leader in this respect. We will continue to address clients' needs with efficiency, quality, competence and excellence, always maintaining a close relation with our clients.
Legal Briefings
Corporate governance in Mexico: overview and trends 2021

Adapting Mexican corporate governance policy related to new market realities would need corporate law reform with the backing of enforcement. Nevertheless, certain local instruments – which lack binding force and which may, at best, fit in the category of 'soft law' – attempt to direct corporate practices through a voluntary approach. This is the case …