Firm Profile > Reddy Charlton Solicitors > Dublin, Ireland
Reddy Charlton Solicitors
Offices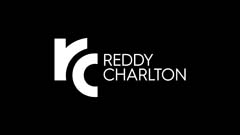 Reddy Charlton Solicitors
12 FITZWILLIAM PLACE
DUBLIN 2
Ireland
Reddy Charlton Solicitors > The Legal 500
Rankings
Reddy Charlton Solicitors acts for a number of major domestic clients, with a particular emphasis on the sports and entertainment, retail and hospitality, and real estate sectors. It has also advised on cross-border transactions and assisted international companies with setting up operations in Ireland. Other areas of strength include M&A, group restructurings, corporate governance and commercial contracts, and the team has a niche expertise in partnership law. The 'extremely efficient' Elaine McGrath took over as head of the practice in July 2019, while managing partner Paul Keane is a 'very good commercial lawyer'.
Testimonials
'Elaine McGrath and her team were absolutely superb. They were professional, proactive in getting the deal done, courteous, attentive and worked in an extremely efficient manner. They dealt with issues as they arose in a practical manner and ensured the sale was completed in a timely fashion.'
'The whole team was wonderful. They are different to the crowd in the level of service provided, their efficiency, pleasant personalities and practicality.'
'They take the time to understand our needs and when providing advice do so in a clear and unambiguous manner. You are given the feeling that there is genuine personal commitment by the partners and associates to meeting your needs. We have nothing but praise for the quantity of advice and the timely nature of responses.'
'There is a reassuring feeling when dealing with the team that they are genuinely concerned about meeting your corporate needs. You know when speaking with them that they have fully informed themselves of your specific case issues.'
'Our dealings with Elaine McGrath and Paul Keane have given us the confidence that our legal issues are being handled by diligent and knowledgeable partners with a personal commitment that is difficult to find.'
'Senior staff with great experience. Very accessible and responsive team.'
'They are very competent and listen to your issues before offering any advice.'
'Elaine McGrath was very good at keeping us up to date with progress and we never had to look for information. She was extremely efficient in all aspects of our interaction and we would highly recommend her.'
Key clients
Gaelic Athletic Association
Páirc An Chrócaigh Cuideachta Faoi Theorainn Ráthaíochta
Newbridge Silverware
Fitzwilliam Business Centre
Hanley Energy
Institute of Eye Surgery Limited
Klass Oil Distributors Limited
Brightsone Trading Limited
IDA
Reddy Charlton Solicitors' recent work includes advising on the development and disposal of mixed scheme developments and acting for a semi-state organisation on the acquisition, disposal and leasing of its property portfolio throughout the country. Landlord and tenant transactions and advisory work are other areas of strength. Roisin Bennett leads the team, which 'handles the key issues directly'. Tom Marren and Brendan Sharkey are also noted.
Testimonials
'The practice is large enough to have the required expertise and small enough to have our interest at the core. The individual specialists we have dealt with have been very knowledgeable and can explain in layman's terms the critical points within legal contracts.'
'Partners and senior staff handle the key issues directly. I believe that staff handling our projects are more senior than with other firms.'
'Reddy Charlton achieves constructive and resourceful business solutions for its clients. They offer great skill in the area of Real Estate law and clients can be confident they have an extremely competent and skilled law firm in their corner.'
'The Reddy Charlton team assigned to each project is dedicated to getting the deal completed in the most efficient manor.'
'The legal representatives within Reddy Charlton strive to ensure the best outcome for us, the client, will be achieved. Tom Marren has always been our go to legal eagle to ensure our best interest was being preserved.'
'In particular, I find Tom Marren and Brendan Sharkey brilliant to deal with.'
'Tom Marren offers innovative solutions to his clients that we possibly would not achieve with another law firm. He is a very astute lawyer that is also extremely personable & easy to work with.'
'Working closely with Godfrey Hogan on complex real estate matters. he has an excellent understanding of property matters.'
Reddy Charlton Solicitors >
Firm Profile
The firm: Reddy Charlton was founded in 1908, which makes it one of the longest-established legal practices in Ireland. Despite this long heritage, Reddy Charlton continues to adapt thanks to a dynamic, proactive legal team with proven expertise across diverse sectors including finance, property, retail, hospitality and manufacturing.
Reddy Charlton advises and serves clients on both professional and personal matters with integrity, clarity and passion and strives to exceed clients' expectations, taking the time to understand clients' needs and sharing their goals.
Reddy Charlton acts for clients for whom they feel a personal commitment, thinking beyond the conventional to find cost-effective, expeditious and creative solutions.
Reddy Charlton provides the full range of legal services required by business and business people in Ireland and internationally. The firm has renowned expertise in:-
corporate and commercial law;
property & planning;
litigation & dispute resolution;
intellectual property;
private client;
regulatory;
employment; and
company secretarial.
We have four core departments:-
The Commercial Department –  Elaine McGrath succeeded Paul Keane as Head of Department in 2019.
The Property Department – Roisin Bennett succeeded Tom Marren as Head of Department in 2019.
The Litigation Department – The team is led by Peter Kearney since 2015.
The Employment and Regulatory Department – This newly formed department is led by Laura Graham.
High emphasis is placed on Risk Management in Reddy Charlton. The firm has been awarded the Q6000 Gold Standard Certification by the Institute of Legal Research and Standards for the eighth consecutive year.  The firm has partaken in this certification process since 2011. It is an independent certification process with an emphasis on the following areas:-
Critical Registers
Client and File management – Compliance Audits
Regulatory Compliance
Claims History & Management
Practice Systems & Management
Financial Management
IT Security & GDPR Compliance
Evidence of Continuous Improvement
The firm has been consistently shortlisted in the Irish Law Awards and in recent years has won the following:-
'Dublin Law Firm of the Year'  2019
'Irish Property/Planning/Probate Law Firm of the Year' 2018
'Dublin Law Firm of the Year' 2017
'Dublin Law Firm of the Year'  2016
Staff Figures
Number of lawyers : 14
Languages
French Irish Swedish Italian
Memberships
Interleges
Client Testimonials
CLIENT: WILLIAM DOYLE

TESTIMONIAL:Our company, to a very large extent, depends upon the protection of its brand name and for that purpose we rely upon Reddy Charlton who protect and register our brand name in many different parts of the world.  A recent example being a landmark case in the US where there was an objection lodged to our registration.  On technical grounds the Patent Office argued that the geographical name in Newbridge Silverware could not be protected.  Elaine McGrath and Reddy Charlton's associates in New York fought the case through lower courts and eventually succeeded in the New York Appeal Court.  So we are forever grateful for the support that Reddy Charlton provide us with.  Without that support and their excellence and their network, we would not be in a position whereby our brand is as well protected and registered as it is.
---
CLIENT: CLIVE GILMORE

COMPANY/FIRM: HANLEY ENERGY

TESTIMONIAL: 
We have worked with Reddy Charlton, with Paul Keane, Elaine McGrath for the last number of years on a variety of projects in Sweden, Germany and the US and at all times we have found that they have provided an excellent service.  One of the more delicate situations that we have had to deal with over the last number of years is complex contract negotiation and non disclosure agreements.  In recent times we have gone through a particularly difficult dispute and I can say that it was handled with not only legal professionalism but also common sense and an amicable solution was sought by all.
---
CLIENT: WILLIAM SMYTH

COMPANY/FIRM: FITZWILLIAM PROPERTIES AND ALBERT BUILDING SERVICES

TESTIMONIAL:I have been dealing with Tom Marren and Paul Keane in Reddy Charlton for over a quarter of a century.  They have acted for me, my family and my companies.  I have always found them and their team to be very polite, efficient in dealing with any problem, whether small, medium or large and provide a very efficient service.  What I find about Reddy Charlton is if you are involved in a deal and when, as you are inevitably asked what firm of solicitors act for you and you say Reddy Charlton, there is never any nervousness or inhibition on the other side in dealing with them.  I think that is based on the fact that Reddy Charlton act with integrity at all times.
---
CLIENT: PARAIC DUFFY

COMPANY/FIRM: GAA

TESTIMONIAL: 
We call on Reddy Charlton on a whole range of services.  The most important thing is not just advice, but solutions and in this regard Reddy Charlton is an exceptional firm.  We seek solutions to problems and our experience in that regard has been absolutely first class.  Our relationship is characterised most of all by trust.  It is a long relationship going back many years.  We trust the firm, we trust the people in it, we trust them to give us good advice and to seek the best possible solutions for our organisation.  We have built that up over time and we are extremely proud and happy with the relationship we have with Reddy Charlton.
---
CLIENT: EILIS QUINLAN

COMPANY/FIRM: QUINLAN ACCOUNTANTS

TESTIMONIAL:
I used Paul Keane of Reddy Charlton to advise me recently and to act on my behalf on a very technical matter of huge importance to me. Paul was at all times extremely professional yet easy to deal with.  He fought my corner like a terrier and the successful outcome was in no small way due to his meticulous preparation and dogged determination.  I have huge regard for Paul, and would have no hesitation whatsoever recommending him and his team.  I will be using the firm in the future and I am happy to provide a verbal confirmation of this recommendation if required.
---
CLIENT: ANONYMOUS

TESTIMONIAL:
Reddy Charlton recently acted for me in three employment law cases and achieved a successful outcome for me in all three cases. I found the staff in Reddy Charlton to be very friendly, professional and had an excellent knowledge of employment law. I was very happy with the service provided by Reddy Charlton and the way in which the staff dealt with my cases. I would have no hesitation in recommending Reddy Charlton for employment law advice.
---
CLIENT: ANONYMOUS

TESTIMONIAL:
Reddy Charlton, Solicitors recently acted on my behalf in an ACCA disciplinary case. Their approach to my individual case was methodical and professional in all aspects of the case with the overall view to achieving a positive outcome on my behalf.  A successful outcome was achieved and at the disciplinary hearing the committee stated that they looked favourably on the fact that I had taken on board the legal approach proposed by my legal representatives to achieve this outcome.  This gave me great comfort in the advice furnished and the approach taken to my case.  It is without hesitation that I would recommend Reddy Charlton to other accountants and professionals who are facing a disciplinary issue with their professional body.
---
CLIENT: DESMOND J GREEN

TESTIMONIAL:
Reddy Charlton have been my key advisors for over 20 years.  They have always responded promptly and thoughtfully to our queries.  They have advised me in relation to property, contractual, corporate and personal matters of great importance including the sale of my company to a Belgian multi-national.  It is a matter of some pride to me that Reddy Charlton now act for them!   We have no hesitation in accepting and acting on their advice.
---
CLIENT: ANONYMOUS

TESTIMONIAL:
Laura Graham from Reddy Charlton recently acted for me in an employment law case and achieved a very good result for me.  I found her and her team to be very professional, hard working and have excellent knowledge of employment law.  She was very sharp, knowledgeable and quick thinking in the hearing.  I am very satisfied with the service she has provided and would recommend Laura and her team to whoever needs employment law advice.  I will definitely be using Reddy Charlton in the future.
Diversity/Community
Reddy Charlton acknowledges and respects the fundamental value and dignity of all individuals and is committed to creating and maintaining an environment that values diversity, creating an environment that is inclusive of all.
From time to time Reddy Charlton may select individuals or organisations to whom the firm will provide pro bono services free of charge or for a substantially reduced fee.
At Reddy Charlton, staff participation in pro bono work is encouraged by the firm but is not mandatory.
Recent cases include an employee seeking redress, an application for citizenship and a tenant unfairly treated by his landlord.
Reddy Charlton is committed to working in a responsible and ethical way in all interactions with our staff, our peers, our clients and the greater community in which we operate.
Our success is driven by our staff, who support Reddy Charlton's ethos to advise and serve our clients with integrity, clarity and passion.
Reddy Charlton strives to be a good employer, offering fair compensation and benefits.
Reddy Charlton is committed to equal opportunities and all employment decisions are based on merit, qualifications and abilities.
Reddy Charlton actively supports community engagement initiatives including fundraising, volunteering and access to justice.
A number of charities benefit each year from funds raised by Reddy Charlton staff. Recent staff-nominated charities include Sightsavers Ireland, Children First and FirstLight.
This includes staff participation in The Calcutta Run – the fundraiser organised annually by the Law Society of Ireland to support the Peter McVerry Trust and GOAL.
Reddy Charlton staff volunteer with Free Legal Advice Centres (FLAC), an independent organisation dedicated to the realisation of equal access to justice for all.
Reddy Charlton's website and monthly newsletter provides interested parties with insights and information on various aspects of the law and the Irish legal system.
Reddy Charlton organises a charity event every year for other lawyers and businesses in its locality. These tend to be coffee mornings/cake auctions, where the mixed baking skills of our staff are sold at exorbitant prices for the benefit of charities nominated by them.
Top Tier Firm Rankings
Firm Rankings