Firm Profile > Gasser Partner Attorneys at Law > Vaduz, Liechtenstein
Gasser Partner Attorneys at Law
Offices
Gasser Partner Attorneys at Law
WUHRSTRASSE 6
PO BOX 479
9490 VADUZ
Liechtenstein
Gasser Partner Attorneys at Law > The Legal 500
Rankings
Gasser Partner Attorneys at Law, notably the official International Swaps and Derivatives Association counsel for Liechtenstein, has a strong record in structured finance matters. The group's expertise also spans traditional lending transactions, fintech and investment funds. Highlights included department co-head Hannes Arnold advising Postera Capital on the launch of a regulated European investment fund focusing on crypto assets. Group co-head Thomas Nigg and foundation law expert Johannes Gasser are also recommended.
Gasser Partner Attorneys at Law >
Firm Profile
The firm: GASSER PARTNER is an international, independent law firm that primarily represents clients before courts and the authorities and advises them in all areas of the law. As one of the leading law firms in Liechtenstein, the firm has been able to deepen and expand its knowledge and experience over decades, particularly in the field of business law.
Due to the location of our offices in Vaduz, Zurich and Vienna and our regular, close collaboration with foreign law firms, GASSER PARTNER has excellent global links. Owing to its size and expertise, GASSER PARTNER has specialists in every area of the law, enabling them to efficiently solve complex, international cases.
Main areas of practice:
Private client, asset and succession planning: GASSER PARTNER has a long tradition in advising families and private clients (in particular high-net-worth individuals) in asset planning and inheritance law. In particular, consultancy in the trustee sector has always been one of GASSER PARTNER's core competencies.
GASSER PARTNER establishes Liechtenstein foundations, trusts, stock corporations and complex international structures for optimal asset planning in collaboration with leading Liechtenstein trust companies. Asset planning includes both the estate planning of individuals and the maintenance of companies. The firm supports and advises upon the setting up and management of companies and structures. In court, GASSER PARTNER represents foundations and boards of directors to protect companies and structures and represents beneficiaries intending to assert claims against companies and structures. Furthermore, the firm assists its clients in procedures concerning wills, donations, matrimonial property contracts, inheritance contracts, estates and trusts, both before Liechtenstein and foreign courts.
Arbitration: Arbitration has always been a key aspect of GASSER PARTNER's work. The firm covers all areas of civil law, in particular the key fields of business and corporate law, including foundation and trust law.
Arbitration plays a particularly important role in trust and corporate law because it ensures confidentiality and prompt resolution. The firm's partners are frequently appointed as arbitrators and are senior members of the Liechtenstein Arbitration Association. The quantity, quality and wealth of experience enables them to work on large and complex international cases and to cooperate with international colleagues.
GASSER PARTNER published an English book on litigation and arbitration in Liechtenstein, providing its clients and affiliated lawyers with an insight into the prevailing legal situation.
Litigation: Litigation has always featured heavily in GASSER PARTNER's work. The firm covers all aspects of law, in particular the key fields of business and corporate law, including foundation and trust law. If a case cannot be settled out of court, GASSER PARTNER represents its clients before Liechtenstein courts, administrative authorities and arbitration panels regarding all of the above fields of law. Liechtenstein's procedural law offers a variety of means to assert a party's claims, so GASSER PARTNER provides its clients with comprehensive advice in order to determine the best way to proceed.
Corporate and commercial law: GASSER PARTNER supports its clients in the establishment and management of companies and structures. Furthermore, the firm advises and represents companies throughout domestic and international mergers, drafting agreements for the merging companies, their shareholders and directors. Moreover, the firm conducts related due diligence reports. Following the termination of a company or structure, GASSER PARTNER processes the liquidation or bankruptcy. As regards commercial law, GASSER PARTNER drafts contracts regarding licensing, franchising, intellectual property and investments.
Foundations and trusts: GASSER PARTNER supports and advises its clients regarding the establishment and management of foundations, trusts and other bodies. Moreover, the firm represents beneficiaries intending to assert claims. GASSER PARTNERs further specializes in challenging and defending foundations and trusts in international and cross-border litigation and arbitration.
Banking, finance, regulatory and fintech: Advising and representing national and international banks, insurers, asset managers, investment firms, fund managers, payment service providers, trust companies and other financial service providers are a core strength and traditional focus of GASSER PARTNER. The firm assists financial service providers at every possible stage of the company life-cycle. GASSER PARTNER advises and assists during the establishment and licensing process, in relation to mergers, acquisitions or reorganization and day-to-day business activities, marketing, governance and compliance. The firm provides legal opinions for industrial associations (for example ISDA) and for individual products and business models. GASSER PARTNER represents and advises in a wide variety of national and international transactions and placements, the development of commercial and retail products and distribution, and the drafting of contracts and general business terms.
Real estate: GASSER PARTNER advises companies and private clients who hold or intend to acquire or dispose of property in Liechtenstein. The firm also advises and represents its clients in all areas of construction law in Liechtenstein and draft property and construction contracts.
Data protection: In recent years, the protection of personal data has gained enormous importance for companies and individuals alike. Since the General Data Protection Regulation (GDPR) has come into force, data protection has also acquired greater significance from the legal perspective, posing new challenges for companies and individuals.
GASSER PARTNER advises and supports their clients in meeting the challenges of both GDPR and national data protection law. Together with its clients, the firm develops industry-specific data-protection solutions and supports them in the implementation of a GDPR-compliant workflow. GASSER PARTNER assists their clients in answering specific inquiries in the field of data protection law as well as serving and advising them in their capacity as a Data Protection Officer.
Employment law: The increasing flexibility of the labor market constantly offers not only new opportunities but also fresh challenges to employers and employees alike. Proactive personnel planning, organization and structuring is essential to company success. GASSER PARTNER offers comprehensive consulting in all areas of individual and collective employment law; the firm also comprehensively advises employees regarding their statutory and contractual options.
Clients: GASSER PARTNER advises and represents private clients (especially high-net-worth individuals) and companies from Liechtenstein and abroad. The firm's institutional clients include, among others, banks, asset managers, fiduciary service providers, insurance companies, fund administrators and local and foreign authorities.
Main Contacts
| Department | Name | Email | Telephone |
| --- | --- | --- | --- |
| all Departments | Johannes Gasser | | |
| all Departments | Hannes Arnold | | |
| all Departments | Thomas Nigg | | |
Lawyer Profiles
| Photo | Name | Position | Profile |
| --- | --- | --- | --- |
| | Dr iur Hannes Arnold, M.B.L.-HSG | | View Profile |
| | Dr iur Martin Attlmayr, LL.M. | | View Profile |
| | Mag iur Sebastian Auer, LL.M. | | View Profile |
| | Dr iur Claudia Boesch | | View Profile |
| | Dr iur Johannes Gasser, LL.M. | | View Profile |
| | Mag iur Philipp Konzett, LL.M.(EUI) | | View Profile |
| | Mag iur Sophie Lehner | | View Profile |
| | Dominique Marxer, MLaw | | View Profile |
| | Dr iur Bernhard Motal | | View Profile |
| | M.A. HSG Thomas Nigg LL.M. | | View Profile |
| | Dr iur Michael Nueber, LL.M. | | View Profile |
| | Carmen Oehri, MLaw | | View Profile |
| | lic iur Martin Ospelt | | View Profile |
| | Mag iur Christina Delia Preiner LL.M | | View Profile |
| | Mag iur Eva-Maria Rhomberg | | View Profile |
| | Mag iur Johannes Sander | | View Profile |
| | Mag iur Renè Saurer | | View Profile |
| | Mag iur Pia Summer | | View Profile |
| | Domenik Vogt, LL.M. (WU), LL.M. (Cambridge) | | View Profile |
Staff Figures
Number of lawyers : 21
Languages
English French German Italian Spanish
Memberships
UIA DAV IBA ABA IBLF AIJA ISDA STEP LegaLink DRI
Other
Other offices : Vienna Other offices : Zurich
Doing Business In
Liechtenstein
Country report
Liechtenstein is a microstate located in the heart of Europe counting not more than 38,000 inhabitants. It is Europe's third tiniest state – after the City of Vatican and San Marino – but nonetheless a thriving country enclosed between Switzerland and Austria. It provides an excellent business environment for foreign investors by benefitting from both neighbouring countries as well as its access to both the Swiss market as well as the European Economic Area. It is a highly developed spot for specialised industries, sophisticated banking and financial services for international clients.
Although well-known for its banking and financial sector, Liechtenstein is an innovative and export-oriented industrial location. Liechtenstein's liberal approach allows low-hassle cross-border trade for most entrepreneurs. The legal system makes the most of various agreements to provide an excellent environment for exporters, with entrepreneurs' and multinationals' work further simplified by public investment in innovation and export. Latest statistical data indicate that export has risen up to 11% compared to 2017.
The main reason for Liechtenstein's thriving economy is its liberal economic order. The generated income has been invested into building a swift bureaucracy and solid financial policy without any national debt. Liechtenstein's economic data shows promising development and strong underlying conditions. Most particularly, strong industrial and financial sectors have led to above-average growth in employment, resulting in an unemployment rate of 1.6%. The unique economic success combined with the geographical location is responsible for the fact that Liechtenstein companies offer more jobs than people live in the country. In 2017, 55.1% of the workforce were daily commuters, mostly coming from Switzerland and Austria.
Business environment and economy
The most well-known part of Liechtenstein's economy is its financial service sector. Liechtenstein is home to 15 banks managing a total of CHF 294.3 billion and registered a net new money inflow of CHF 39.8 billion in 2017. This shows that Liechtenstein's financial sector is continuously growing and offers well-demanded services to clients and investors from all over the world. In recent years, Liechtenstein banks particularly increased their international cooperation with U.S., China and India based partners.
Nonetheless, the financial sector is facing substantive challenges. Financial service providers such as banks and trustees are faced with more and more compliance duties, because Liechtenstein is committed to implement necessary changes regarding the latest European anti-terrorist-funding and anti-money-laundering standards. Such changes ensure the integrity and the reputation of Liechtenstein's financial services, which will eventually lead to a safe and reputable environment the clients can get invested in.
The Liechtenstein legislator undertakes any effort to avoid a shady flavour when investing in Liechtenstein. Due to the fact that Liechtenstein's financial service providers are able to offer a legal optimum regarding tax liability and asset protection while still ensuring full compliance with relevant regulatory rules, the financial instruments enjoy a clean and reputable prestige vis-à-vis both investors and authorities. The continuing business success of Liechtenstein's financial service providers proves this approach right.
Another big part of Liechtenstein's economy is its thriving industrial sector. World-wide active companies such as Hilti AG, Ivoclar Vivadent AG and the Liechtenstein branch of ThyssenKrupp Presta AG develop and produce highly specialised goods. Over 37 % of Liechtenstein's jobs are within the industrial sector, a figure which is unusually compared to other well-developed countries in Central Europe.
Current opportunities & future prospects
Latest data from the Office of Statistics show that Liechtenstein is experiencing an economic upturn. Low taxes, a liberal legal system and swift bureaucracy ensure a good environment for investments. Parallel to the world-wide upswing, Liechtenstein's economy is gradually growing. Entrepreneurs in the country are confident about the future development: a survey conducted amongst them show a continuously high confidence, even though the value has decreased slightly in the third quarter of 2018.
As mentioned above, already, the current situation is best reflected by the performance of financial service providers as one of Liechtenstein's driving force. Despite the fact that recent European legislation has dimmed investors' grasp for tax and estate planning, Liechtenstein could use the current momentum. Tough legislative and regulatory efforts in the last couple of years now pay off and Liechtenstein is seen as serious and promising country.
Liechtenstein is also growing into a crypto-hub for Central Europe. The tiny country is already home to more than 100 companies offering blockchain related services. In 2018, Liechtenstein was awarded the "Blockchain Ecosystem of the Year" award by the Crypto Challenge Forum in London and providing a legal framework for this new entrepreneurial spirit has been a major effort of Liechtenstein over the last couple of months. The long-awaited Blockchain Act is currently in parliamentary consultation process and is expected to be passed soon.
Potential investors find themselves in a country that satisfies international regulatory standards while still preserving a high level of discreetness and bureaucratic efficiency. From Liechtenstein, any entrepreneur has unrestricted access to the Swiss as well as to the European markets. Paired with Liechtenstein's relatively low taxes, a pool of highly qualified employers, and a fast and non-bureaucratic administration, investors will get the most out of their investments.
Legal system and investment vehicles
People investing in Liechtenstein and willing to establish a business will find several legal forms to serve their entrepreneurial needs. Entrepreneurs may act as natural persons overseen by the most liberal regulations but with full liability towards third parties, or choose to establish a legal entity with full legal personality and capacity. Legal persons generally consist of stock corporations (Aktiengesellschaft), establishments (Anstalt), limited liability companies (GmbH) and the single company.
The following issues should be considered in order to choose the legal form fitting the investment's needs best:
A. Limited liability Company ("Gesellschaft mit beschränkter Haftung")
The limited liability company, or "Gesellschaft mit beschränkter Haftung", is a legal form found in nearly all jurisdictions. The minimum capital needed is CHF 10,000 and any natural or legal person can be a shareholder. Shareholders are publicly registered in the share register. The shareholders' liability is limited to the share capital, but enjoys personal immunity regarding any form of enforcement against the company. As a legal person, the company is obliged to file annual accounts. The LLC is one of the least common legal forms in Liechtenstein.
B. Stock Company ("Aktiengesellschaft")
The more complex legal form is the stock company. Due to its international recognition and flexibility, it is the most common legal form used for entrepreneurial activities in Liechtenstein. 17% of all legal entities in Liechtenstein are stock companies (a figure surpassed only by the Establishment and Foundations, both of which usually do not perform entrepreneurial activities). The minimum share capital is CHF 50,000 and liability is limited to the assets of the company. In contrast to the limited liability company the stock corporation is obliged to file audited annual accounts.
C. Establishment ("Anstalt")
An establishment is a legal form similar to a limited liability company. The law on establishments allows for a flexible design of the Anstalt's statutes, which makes it an attractive alternative to the limited liability company (LLC). It may even change its business type to a foundation-like legal structure if so desired by the stockholder or the holder of the founder's rights. Indeed, the latter is not uncommon. The most important disadvantage of the establishment is that it is not common in international business. An internationally active firm in the legal form of an Anstalt would most likely face difficulties regarding its legal capacity more regularly than the Stock Company or the LLC. It may be of good service for local undertakings familiar with the legal form of an Anstalt or as holding company that remains in the background of a company group.
D. Single company
The single company has no minimum capital and only low start-up costs. Private property is liable without limitation. However, an accountancy obligation exists only for businesses with gross sales above CHF 10,000. The single company is quick and easy to establish and has minimal regulatory requirements.
All legal entities are subject to a profit tax of 12.5%. The companies described in A), B) and C) may qualify as "Private Asset Structure" when acting exclusively as a holding company. This means that their tax liability is cut down to a yearly flat tax of CHF 1'800.00. Using a Liechtenstein holding company may therefore be a very attractive option, but needs to be elaborated and evaluated very carefully. In an international environment, it is not always the case that other states accept such minimal taxation. It is well advisable to consult an experienced Liechtenstein tax lawyer, trustee or law firm to work out a possible solution.
In order to maintain and increase its international competitive edge, Liechtenstein is continually adapting and developing its legal system. To name but a few examples, tax law, arbitration law, IP law and trust law have been updated within the last couple of years. Since early 2018, Liechtenstein is also working on a new Blockchain Act with the goal to make this new technology usable in a safe and regulated legal environment.
With tax low rates and a simple taxation system drafted according to the latest European standards, the country seeks to remain attractive to international firms.
As of 1 October 2016, the AIFM-Directive was fully transposed into Liechtenstein law, bringing increased transparency for investors and increased supervision of the activities of Alternative Investment Fund Managers (AIFM) and Alternative Investment Funds (AIF). Liechtenstein subsumed this directive into national law on 19 December 2012. One noteworthy characteristic is the introduction of partial licences concerning permits to work as administrators, risk managers and distributors. This offers additional opportunities for market participants.
In October 2016, the joint EEA Committee decided to integrate the AIFM Directive into the EEA treaty. As of 1 October 2016, the passporting system has brought Liechtenstein AIFs and AIFMs access to the EEA internal market of the 28 EU states plus the EEA/EFTA states of Norway and Iceland.
The distribution of Liechtenstein Undertakings for Collective Investment in Transferable Securities (UCITS) within the European internal market was already possible and the same will apply to the AIF sector. This integration provides Liechtenstein with the same market access opportunities as the EU member states, rendering it an ideal gateway to the European market, particularly when allied to its particular advantages for non-EEA financial institutions and its strong focus on cross-border fund sector activities.
The new Liechtenstein Act on Investment Undertakings (IUG) came into effect on 1 October 2016. It provides four specific categories of investment vehicles, supervised by the Financial Market Authority, which offer excellent opportunities to structure corporate and private assets for particular investors. The fast time-to-market via the so-called certification procedure ("Bescheinigungsverfahren"), in addition to low costs, provide these vehicles with special advantages. The four categories of the new investment undertaking (Investmentunternehmen – IU) are (i) investment undertakings for single investors, (ii) investment undertakings for families, (iii) investment undertakings for interest groups and (iv) investment undertakings for affiliated groups.
In tax matters, Liechtenstein is continuing with its tax compliance strategy. FATCA has been fully implemented and Liechtenstein's financial institutions have made noteworthy efforts to comply with international reporting standards. The government has strengthened its determination to maintain OECD standards in the long term. To date Liechtenstein has signed over 30 TIEAs and DBAs, which fulfil the required OECD standards. The government signed important tax treaties with Switzerland and Italy in 2015 and showed a clear willingness to sign further tax treaties with countries significant to the Liechtenstein economy. Furthermore, a specific Act on the Automatic Exchange of Information (AIA) came into force as of January 1, 2017, providing for such automatic exchange with the European Union and further countries worldwide.
Liechtenstein is also about to transpose the Fourth EU Anti-Money-Laundering Directive establishing a register for ultimate beneficial owners (UBO). In order to fight money laundering and to omit attempts of financing terrorism, financial service providers will need to register the UBO with said register within 30 days. However, according to the latest developments in the legislative procedure, Liechtenstein will use the leeway the Directive grants and exempt beneficiaries of foundations and trusts from being registered as long as the nomination of beneficiaries lies within the trustee's or the foundation board's own discretion (so-called discretionary beneficiaries).
Although banking secrecy, in line with international trends, is undergoing a process of transformation, this applies only to tax matters. Liechtenstein remains a safe-haven both for asset protection and for strict professional confidentiality.
Especially prominent or very wealthy people may find a discreet and cost-efficient solution in Liechtenstein, be it to invest or be it in order to secure their (family) wealth against fragmentation.
Interviews
Thomas Nigg, Senior Partner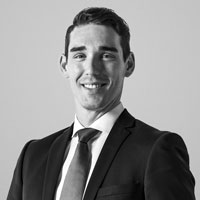 What do you see as the main points that differentiate Gasser Partner Attorneys at Law's legal practice from your competitors?
Although our firm has been renamed, it is one of the oldest law firms in Liechtenstein. Accordingly, we proudly look back on more than 70 years of history. This also includes the fact that we can draw on the expertise of lawyers who have been active in our firm for 50 years.
On the other hand, we understood at a very early stage that in a small country like Liechtenstein you have to learn to think outside the box. Many years ago, this led us to recruit lawyers from foreign jurisdictions in order to be able to offer our clients a wide range of expertise.
In my opinion, the combination of decades of expertise in our own law firm combined with the understanding of foreign legal systems is the essential characteristic that distinguishes us from other law firms and at the same time makes us so attractive for foreign clients.
Which practices in your member firm do you see growing in the next 12 months? What are the drivers behind that?
Over the past few months we have had an enormous increase in inquiries regarding blockchain technology. This can primarily be explained by the fact that the Liechtenstein legislator recognized the enormous potential of token technology at a very early stage and took a pioneering role with regard to legal regulation by its own law, enacted in May 2019. Although other states have already introduced regulations regarding blockchain technology, these only regulate individual applications like crypto currencies or virtual assets.
Due to the great potential of the blockchain technology as a basic technology, the Liechtenstein legislator has decided to create a legal basis that goes far beyond today's current applications, in particular crypto currencies or the Initial Coin Offerings (ICO).
Further we can also see that the foundation business is picking up again. This area, which has made Liechtenstein famous in recent years, suffered a considerable decline after the financial crisis of 2008. However, we can see that some clients return to Liechtenstein after attempts in other jurisdictions.
As we are often told, this is partly due to the legal stability that Liechtenstein can offer due to its almost 100-year tradition in this business, but also to the fact that many states have tightened the regulatory provisions in response to international pressure to such an extent that these jurisdictions can no longer offer any advantages in relation to Liechtenstein.
What's the main change you've made in the firm that will benefit clients?
We have expanded our focus and are now able to cover the entire field of commercial law. As one of largest law firms in Liechtenstein which, however, was primarily highly specialized in foundation and trust law, in the last 5 years, we have developed to the largest law firm in Liechtenstein which can proudly say that it can draw on expertise in the entire field of commercial law. In order to achieve this target, we have recruited lawyers from foreign jurisdictions with extensive specializations in almost all areas of commercial law.
This broad focus allows us to offer our clients comprehensive advice in all areas of business life.
How is technology changing the way you interact with your clients and the services you can provide them?
Technological development is a driving factor in today's interconnected business world. The difficulty here is to filter out those innovations that offer the highest advantage to our firm and thus to our clients. In this area we are constantly looking for innovative solutions that allow us to work as efficiently and cost-effective as possible. In this context, one of the most remarkable innovations of recent years is the storage of data in a cloud. With increased security, this offers the possibility of exchanging a vast number of documents digitally with the client. Just a few years ago, the effort involved was incomparably greater.
In the future, we will continue to keep up to date and adapt as effectively as possible to the circumstances. We also have high expectations for the upcoming 5G transmission standard. Here we expect a multitude of innovations which will allow us to work even more effectively with and for our clients.
Can you give us a practical example of how you helped a client add value to their business?
In the past 3-4 years we have noticed that a few large and medium sized companies which have had their own legal department have decided to close these departments and instead employ our firm as in-house law firm. These clients appreciate the higher efficiency and cost structure and in particular the fact that we can provide them with an external view. It is this external view and therefore the possibility to compare that offers these clients special added value and at the same time reduces costs.
Are clients looking for stability and strategic direction from their law firms – where do you see the firm in three year's time?
In fact, over the past few years, we have seen that our clients are accessing us earlier than it used to be. In the past clients often sought our advice only when proceedings were already pending before a court, today it is more and more often the case that our advice is sought in advance. This allows us to be active in the preliminary stages which in many cases also prevents costly court proceedings from arising. In this connection, we can also see that clients are placing more and more value on continuity in the form that they require our firm to keep an eye on all legal issues.
We have already implemented a number of measures that I expect to be effective in the coming years. Which is why I am very confident that we will continue to grow organically over the next three years and, above all, we will be able to significantly expand our international network of partner firms.
Top Tier Firm Rankings
Firm Rankings