Firm Profile > A&L Goodbody > Dublin, Ireland
A&L Goodbody
Offices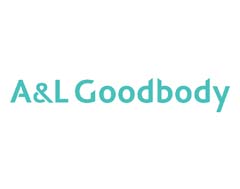 A&L Goodbody
INTERNATIONAL FINANCIAL SERVICES CENTRE
DUBLIN 1
D01 H104
Ireland
A&L Goodbody > The Legal 500
Rankings
A&L Goodbody >
Firm Profile
The firm: A&L Goodbody is internationally recognised as one of Europe and Ireland's leading corporate law firms. The Dublin and Belfast teams combine to advise on the most challenging and complex assignments for national and multinational corporations, financial institutions and government on an all-island basis. The firm has acted for more than 600 of the world's leading corporations and advisors interacting with Ireland. This is supported by offices in London, New York, San Francisco and Palo Alto. The lawyers based in these offices provide Irish legal advice to multinational corporations and the international business community.
Areas of practice: A&L Goodbody has the leading mergers and acquisitions and corporate practice in Ireland. The group, which is the firm's largest, has advised on the most significant M&A, corporate transactions and privatisations in Ireland.
A&L Goodbody's finance group is the leader in the Irish market, having decades of unrivalled expertise and experience. The group is divided into four main practice groups and sectors: asset finance (including aircraft finance), debt capital markets and structured finance, general banking and projects, and construction finance.
The debt capital markets and structured finance team is one of the best of its kind in the market. The firm's equity capital markets practice is internationally renowned, and acts for many of the world's leading public companies, underwriters, sponsors and managers.
A&L Goodbody has Ireland's largest and most experienced litigation and dispute resolution team providing an all-island service.
The firm's market-leading tax group is very often at the centre of transactional, finance and advisory activities advising many of the world's largest corporates.
The restructuring and insolvency team has unrivalled experience in the Irish legal market. This comes from acting on the majority of significant and challenging restructurings and corporate collapses in Ireland in recent years.
The commercial property team is the market leader in Ireland. It is continually at the forefront of the most significant and complex transactions in the marketplace.
Main Contacts
| Department | Name | Email | Telephone |
| --- | --- | --- | --- |
| Corporate and M&A | Mark Ward | | |
| Corporate and M&A | David Widger | | |
| Finance | Ciaran Rogers | | |
| Litigation and dispute resolution | David Baxter | | |
| Litigation and dispute resolution | Liam Kennedy | | |
| Tax | Paul Fahy | | |
| Employment | Duncan Inverarity | | |
| Pensions | David Main | | |
| Pensions | David Francis | | |
| Energy and natural resources | Kevin Feeney | | |
| Energy and natural resources | Ross Moore | | |
| Commercial property | Mairead Sherlock | | |
| Commercial and technology | John Whelan | | |
| Asset management and investment funds | Brian McDermott | | |
| Restructuring and insolvency | David Baxter | | |
| Capital markets – debt and equity | Ciaran Rogers | | |
| Capital markets – debt and equity | Paul White | | |
| Environmental and planning | Alison Fanagan | | |
| Environmental and planning | Alan Roberts | | |
| EU and competition | Vincent Power | | |
| Aviation and transport finance | Catherine Duffy | | |
| Aviation and transport finance | Séamus Ó Cróinín | | |
| Insurance | James Grennan | | |
| White-collar crime | Joe Kelly | | |
| White-collar crime | Kenan Furlong | | |
| Healthcare and life sciences | David Widger | | |
| Healthcare and life sciences | Cliona Christle | | |
| Telecommunications | John Whelan | | |
| Construction | Kevin Feeney | | |
| Outsourcing | John Whelan | | |
| Outsourcing | Kevin Feeney | | |
| Regulatory risks and investigations | Dario Dagostino | | |
| Projects and infrastructure | Kevin Feeney | | |
| Transport | Dr Vincent Power | | |
| Transport | Catherine Duffy | | |
Lawyer Profiles
| Photo | Name | Position | Profile |
| --- | --- | --- | --- |
| | Mr Seamus Ó'Cróinín | Séamus Ó Cróinín is a Partner in A&L Goodbody's Finance Department and… | View Profile |
| | Mr Kevin Allen | Kevin Allen is a Partner in A&L Goodbody's Litigation & Dispute Resolution… | View Profile |
| | Mr Michael Barr | Michael Barr is a Partner in A&L Goodbody's Asset Management & Investment… | View Profile |
| | Mr David Baxter | David Baxter is Head of A&L Goodbody's Restructuring and Insolvency Group. David has… | View Profile |
| | Mr Adrian Burke | Adrian Burke is a partner in A&L Goodbody's Finance Group. Adrian's main practice… | View Profile |
| | Laura Butler | Laura is a Partner in the Asset Management and Investment Funds Group… | View Profile |
| | Ms Louise Byrne | Senior Associate | View Profile |
| | Mr John Cahir | Dr John Cahir is a partner in the A&L Goodbody's Commercial &… | View Profile |
| | Mr Charles Carroll | Charlie Carroll is a Partner in the Firm's Corporate and M&A practice.… | View Profile |
| | Mr Stephen Carson | Stephen Carson is a Partner in the Asset Management & Investment Funds… | View Profile |
| | Mr Tom Casey | Tom Casey is a partner in the firm's Litigation & Dispute Resolution… | View Profile |
| | Mr Alan Casey | Alan Casey is Head of the New York office which assists North… | View Profile |
| | Ms Cliona Christle | Cliona Christle is a Partner in A&L Goodbody's Litigation and Dispute Resolution Department… | View Profile |
| | Ms Marsha Coghlan | Marsha is a partner in the Litigation and Dispute Resolution Department and… | View Profile |
| | Mr Matthew Cole | Matthew Cole is a Partner in the Firm's Corporate and M&A practice.… | View Profile |
| | Mr John Coman | John Coman is a Partner in the Corporate and M&A practice and also… | View Profile |
| | Chris Comerford | Partner | View Profile |
| | Ms Gina Conheady | Gina is a Partner in the Corporate and M&A practice and Head… | View Profile |
| | Mr Eamonn Conlon | Eamonn Conlon is a Partner in A&L Goodbody's Projects & Infrastructure and Construction… | View Profile |
| | Ms Anna-Marie Curran | Anna-Marie Curran is a Partner in the EU, Competition & Procurement Group.… | View Profile |
| | Mr Dario Dagostino | Dario Dagostino is a partner in A&L Goodbody's Litigation & Dispute Resolution… | View Profile |
| | Ms Maireadh Dale | Maireadh Dale is a Partner in A&L Goodbody's Finance Department. Maireadh advises… | View Profile |
| | Mr John Dallas | John Dallas is a Partner in the Energy & Natural Resources and… | View Profile |
| | Mr Paul Diggin | Paul Diggin is a Partner in the Commercial Property Department. Paul acts… | View Profile |
| | Ms Sheena Doggett | Sheena Doggett is a partner in the firm's Corporate and M&A practice. She… | View Profile |
| | Ms Catherine Duffy | Catherine Duffy is the Chairman of A&L Goodbody and is a Partner… | View Profile |
| | Mr Paul Fahy | Paul Fahy is Head of the Firm's Tax Department. A&L Goodbody's Tax… | View Profile |
| | Ms Alison Fanagan | Alison Fanagan is a Consultant in A&L Goodbody's Litigation and Dispute Resolution… | View Profile |
| | Mr Kevin Feeney | Kevin Feeney is a Partner and Head of A&L Goodbody's Projects and… | View Profile |
| | Mr David Francis | David Francis has more than 15 years' experience of advising on pensions-related… | View Profile |
| | Mr Kenan Furlong | Kenan is a partner in A&L Goodbody's Litigation and Dispute Resolution Department.… | View Profile |
| | Mr Eamonn Gill | Eamonn Gill is a partner in A&L Goodbody's Projects & Infrastructure and… | View Profile |
| | Mr James Grennan | James Grennan is a Partner in the Corporate and M&A practice and Head… | View Profile |
| | Mr Richard Grey | Richard is a Partner within the Corporate and M&A practice and specialises in… | View Profile |
| | Ms Berni Hosty | Berni Hosty is a Partner in the Firm's Corporate and M&A practice.… | View Profile |
| | Mr Enda Hurley | Enda Hurley is a partner in A&L Goodbody's Litigation and Dispute Resolution… | View Profile |
| | Mr Duncan Inverarity | Duncan is Head of A&L Goodbody's Employment Law Group and has practiced… | View Profile |
| | Mr Andrew Ion | Partner | View Profile |
| | Mr Joe Kelly | Joe Kelly is a Partner in A&L Goodbody's Litigation and Dispute Resolution Department.… | View Profile |
| | Mr Liam Kennedy | Liam Kennedy, a Partner in A&L Goodbody's Litigation & Dispute Resolution Department, specialises… | View Profile |
| | Mr Ronan Lyons | Ronan Lyons is a Partner in the Firm's Corporate and M&A Group,… | View Profile |
| | Mr Eoin MacNeill | Eoin MacNeill is a partner in A&L Goodbody's Litigation & Dispute Resolution… | View Profile |
| | Mr Peter Maher | Peter Maher is a Partner with A&L Goodbody's Tax Department, a team,… | View Profile |
| | Mr David Main | David Main is a Partner and Head of Pensions at A&L Goodbody.… | View Profile |
| | Emma Martin | Emma Martin is Of Counsel in the Insurance Unit of A&L Goodbody's… | View Profile |
| | Mr Alan McCarthy | Alan McCarthy is a Partner in EU, Competition & Procurement Group. Alan… | View Profile |
| | Mr Brian McDermott | Brian McDermott is Head of the A&L Goodbody Asset Management & Investment… | View Profile |
| | Ms Maria McElhinney | Maria McElhinney is a Partner in A&L Goodbody's Finance Department and is… | View Profile |
| | Mr David McElroy | David specialises in advising financial institutions, institutional investors and developers on all… | View Profile |
| | Ms Mary McKenna | Mary McKenna is a Partner in the Asset Management & Investment Funds… | View Profile |
| | Jason Milne | Partner | View Profile |
| | Mr Ross Moore | Ross is a Partner in A&L Goodbody's Projects & Infrastructure Group and is… | View Profile |
| | Ms Claire Morrissey | Claire Morrissey is a partner in A&L Goodbody's Commercial & Technology Group. Claire… | View Profile |
| | Ms Laura Mulleady | Laura Mulleady is a Partner in A&L Goodbody's Corporate and M&A practice,… | View Profile |
| | Mr Peter Murray | Peter Murray is a partner in the Finance Department. He has extensive experience,… | View Profile |
| | Ms Róise Nic Ghráinne | Senior Associate | View Profile |
| | Mr Conor Owens | Conor Owens is a partner in A&L Goodbody's Projects & Infrastructure and Construction… | View Profile |
| | Ms Marie O'Brien | Marie O'Brien is a partner in A&L Goodbody's Finance Department, specialising in… | View Profile |
| | Katie O'Connor | Partner | View Profile |
| | Ms Sinead O'Connor | Sinéad O' Connor is a Partner in A&L Goodbody's Finance Group. Sinéad's… | View Profile |
| | Mr Robbie O'Driscoll | Robbie is an associate in the Finance department. He advises Irish and… | View Profile |
| | Mr Stephen O'Riordan | Stephen O'Riordan is a partner in A&L Goodbody's Commercial Property Department. His… | View Profile |
| | Mr Kerill O'Shaughnessy | Kerill O'Shaughnessy is a partner in A&L Goodbody's Asset Management & Investment… | View Profile |
| | Ms Niamh O'Sullivan | Niamh O'Sullivan is a partner in A&L Goodbody's Commercial Property Department. Niamh's… | View Profile |
| | Barry O'Sullivan | Barry O'Sullivan is an associate in A&L Goodbody's Finance department and joined… | View Profile |
| | Mr Ger O'Toole | Ger O'Toole is a partner in A&L Goodbody's Real Estate department. Ger… | View Profile |
| | Dr Vincent Power | Dr Vincent Power is a Partner specialising in EU law, EU and… | View Profile |
| | Mr Mark Rasdale | Mark Rasdale is a partner in A&L Goodbody's Commercial & Technology Group. Mark is… | View Profile |
| | Mr Alan Roberts | Alan Roberts is a Partner in and joint Head of A&L Goodbody's… | View Profile |
| | Ms Eileen Roberts | Eileen Roberts is a Partner in A&L Goodbody's Litigation and Dispute Resolution… | View Profile |
| | Mr Ciarán Rogers | Ciarán Rogers is a Partner in A&L Goodbody and Head of the… | View Profile |
| | Robert Rooney | Robert Rooney is an associate in the A&L Goodbody's Construction department. Robert… | View Profile |
| | Ms Keavy Ryan | Keavy Ryan is a Partner within Corporate and M&A and specialises in… | View Profile |
| | Mr Jack Sheehy | Jack Sheehy is a Partner in A&L Goodbody's Finance Department. His principal… | View Profile |
| | Ms Mairead Sherlock | Mairead Sherlock is Head of A&L Goodbody's Commercial Property Department. Mairead is… | View Profile |
| | Mr James Somerville | James Somerville is a Partner in A&L Goodbody's Tax Department. He advises… | View Profile |
| | Mr Gearoid Stanley | Gearoid Stanley is a Partner in A&L Goodbody's Finance Department. Gearoid advises… | View Profile |
| | Ms Triona Sugrue | Knowledge Lawyer | View Profile |
| | Mr Mark Traynor | Mark is a partner in A&L Goodbody's Restructuring and Insolvency Group and… | View Profile |
| | Mr Peter Walker | Peter Walker is a partner in A&L Goodbody's Finance Group and currently… | View Profile |
| | Mr Mark Ward | Mark Ward is a Partner in the Firm's Corporate practice and Head of… | View Profile |
| | Mr John Whelan | John Whelan is a partner and head of the Commercial & Technology… | View Profile |
| | Ms Paul White | Paul is a specialist in corporate and commercial law including equity capital… | View Profile |
| | Mr David Widger | David Widger is Head of the Firm's Corporate and M&A practice. His… | View Profile |
| | Mr John Williams | John Williams is a Partner in the Commercial Property Department. John's advice… | View Profile |
| | Mr Julian Yarr | Julian is the Managing Partner of A&L Goodbody, a full time executive… | View Profile |
Staff Figures
Number of lawyers : 369
Languages
Dutch English French German Italian Mandarin Spanish
Memberships
International Bar Association World Services Group
Other
Contact : Julian Yarr (managing partner) Other offices : Belfast Other offices : London Other offices : New York Other offices : Palo Alto Other offices : San Francisco
Top Tier Firm Rankings
Firm Rankings