A&L Goodbody LLP > Dublin, Ireland > Firm Profile
A&L Goodbody LLP
Offices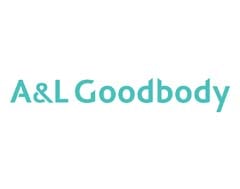 A&L Goodbody LLP
INTERNATIONAL FINANCIAL SERVICES CENTRE
DUBLIN 1
D01 H104
Ireland
A&L Goodbody LLP > The Legal 500
Rankings
A&L Goodbody LLP
has one of the largest teams in the market with an outstanding reputation in aviation finance, notably in asset-backed securitisation structures. In recent years, the Dublin team has focused its efforts on developing connections to China and augmenting its Chinese client base, including Chinese lessors. It now has a broad and illustrious client base of lenders, lessors and investors in the aviation sector.
Marie O'Brien
 leads the department and has played a pivotal role in developing the China business group.
Seamus Ó'Cróinín
 is another leading practitioner in the field and 
David Berkery
has extensive international experience, including in asset backed securitisation structures, restructurings and private equity investments.
Maireadh Dale
 left the firm.
A&L Goodbody LLP
has one of the largest practices in the market, complemented by established teams in Belfast, London and New York. The firm is at the forefront of large-scale corporate financings, along with real estate and development financings, and loan portfolio sales. It has continued to land big-ticket acquisition finance engagements and has represented clients in connection with the Covid-19 credit guarantee scheme. The firm has particularly strong institutional relationships to lenders in the UK, US and Germany.
Ciarán Rogers

is a recognised senior statesman in the market, known for his expertise in securitisation and structured finance.
Peter Murray
is head of the general finance team and is noted for acquisition finance, syndicated lending and bank restructurings and exits.
Seamus Ó'Cróinín
 is also a leader in aviation finance and loan portfolio sales. 
Niamh McMahon
is another emerging name, particularly in real estate and development finance. Consultant
Catherine Duffy

also provides further senior level gravitas.
Robbie O'Driscoll
 and
Gillian McDonald
 were promoted to partner status in January 2021.
Maireadh Dale
 has left the firm.
A&L Goodbody LLP
has an extensive record in debt capital markets (DCM) and structured products, along with an impressive history in equity capital markets (ECM) offerings. The firm continues to operate at the forefront of residential mortgage-backed securitisations (RMBS), including both full public market and retained securitisation for Irish originators. The firm's RMBS work also includes securitisations of non-performing loan (NPL) portfolios.
Ciarán Rogers
 leads the finance department and is an experienced figure in capital markets, securitisation and structured products.
Peter Walker

heads the DCM and structured products group, where
Gearoid Stanley
 is another name to note.
Paul White
 and
Charlie Carroll
 are key figures on the ECM side.
A&L Goodbody LLP
has impressed with its significant market share of high-profile public M&A engagements, along with a steady pipeline of high-value private company M&A transactions too. It advised UDG Healthcare, the Ireland-based UK-listed company on the recommended cash offer by Clayton Dubilier & Rice, the US-based private equity firm. In addition, it has a thriving mid-market M&A practice and continues to be at the forefront of key sectors such as financial services, technology, pharmaceuticals and medtech. In the technology segment, the firm has been especially active in private equity deals. It represents a wide variety of multinationals and large Irish corporates.
Richard Grey
 leads the M&A team and
David Widger

 heads the corporate group. Other leading names include
Sheena Doggett
, 
Mark Ward
 and
Ronan Lyons
along with
Alan Casey
, who has strong US connections having headed the New York office, and  emerging talent
Richard Marron
, who is making an impression in inbound cross-border transactions.
A&L Goodbody LLP
is involved in the construction of some of Ireland's largest projects, including transport and healthcare infrastructure projects as well as developments in Dublin city centre. The team is adept at advising on non-contentious matters, such as procurement and the negotiation and drafting of project documents, as well as handling disputes, including adjudication and court proceedings. The practice acts for a broad range of clients spanning public bodies, developers, contractors and project funders. The team is led by
Conor Owens
, who has deep experience across procurement, construction contracts and litigation.
Kevin Feeney

is another highly experienced figure in the team and has been active in the construction area for more than 30 years, including working as a civil engineer before he qualified as a lawyer.
Eamonn Gill

and senior associate 
Jamie Rattigan
is also praised by clients. The team was further strengthened by the arrival of
Enda O'Keeffe
, who has notable expertise in contentious construction matters, from
Maples Group
in March 2022.
Robert Rooney
moved to
Mason Hayes & Curran LLP
.
A&L Goodbody LLP
's data privacy and protection team advises a client base which includes numerous household names on the full range of issues in this space. The team provides assistance to clients from the tech sector and beyond with compliance with Irish and European regulations, as well as with responding to data subject access requests. The practice is frequently instructed to advise on international data transfers, while its work on data breaches includes managing investigations by the Data Protection Commission as well as the risks of litigation.
John Whelan
leads the team and has deep experience in the tech sector;
John Cahir

and
Andrea Lawler
are also names to note. The team was recently strengthened by the addition of
Chris Bollard
, who joined from
Matheson LLP
in September 2021.
A&L Goodbody LLP
has a combined disputes and investigations group, reflective of the firm's growing status in the financial regulatory and competition investigations fields and the spin-off litigation that results from them. The firm also continues to see growth in tax and real estate litigation. It has an outstanding corporate client base, increasingly international in nature.
Enda Hurley
co-heads the team, alongside 
Dario Dagostino
, who is an experienced figure in financial regulatory investigations.
Eileen Roberts
 is another senior litigator, and
Joe Kelly
 co-heads the fraud and white-collar crime team.
Liam Kennedy

became the firm's general counsel in January 2022 with
Sarah Murphy
taking on much of his disputes practice.
Tom Casey
 is another name to note.
A&L Goodbody LLP
primarily acts for employers on a range of employment-related matters, including HR processes, employment contracts, termination, outsourcing and remuneration. In addition to this, it specialises in litigation and sensitive issues involving sexual harassment and whistleblowing.
Duncan Inverarity

heads the practice and advises public and private sector employees on both contentious and non-contentious matters.
Michael Doyle
has extensive experience in defending employers in complex employment litigation before the Workplace Relations Commission (WRC), labour courts and High Court.
Noeleen Meehan
assists multiple financial services institutions with a range of employment issues impacting the sector. Senior associate
Brid NicSuibhne
provides additional support.
A&L Goodbody LLP
stands out for the breadth of its energy practice, advising on wind, solar, battery storage, interconnectors, and oil and gas work. Beyond handling the development of energy projects, the team acts for energy users and is increasingly active in the growing data centre sector. Practice head
Ross Moore

draws on his expertise as a banking lawyer to advise on energy-related financings and also advises clients on regulatory issues.
John Dallas
and
Kevin Feeney

are also key partners in the team, with deep experience advising all parties involved in the development of energy projects. Senior associate
David McElroy
is praised by clients and specialises in the renewable energy sector.
A&L Goodbody LLP
 has a three-partner team spanning EU, competition, procurement, state aid and regulatory matters.  It has achieved further prominence in foreign investment control and foreign subsidies, and continues to make an impression in investigations by the European Commission and the Irish Competition and Consumer Protection Commission (CCPC). The hugely experienced
Vincent Power

 leads the team, which includes prominent merger control specialist
Alan McCarthy

 and procurement expert
Anna-Marie Curran
.
A&L Goodbody LLP
 has a strong connection to the healthcare and life sciences sectors with much of the firm servicing clients in these industries. The life sciences group has a particularly impressive record in transactions, patent litigation and other disputes. Regulatory enforcement is also a key part of the practice. The firm is especially active in capital markets offerings, along with M&A and private equity deals, and has seen an increase in regulatory enforcement and investigations (including competition law investigations) for a variety of clients. It has also worked on a series of headline patent disputes.
Cliona Christle
 is an experienced figure in healthcare disputes and investigations, including professional indemnity and medical negligence.
David Widger

 is rated for corporate transactions in the field, and
John Whelan
 for patent disputes.
The information technology team at
A&L Goodbody LLP
frequently acts for Irish and multinational clients in technology-related outsourcing transactions. The team's client base spans a range of sectors, including regulated areas such as financial services. In addition, the team assists technology companies with data privacy matters including regulatory compliance, data subject access requests and inquiries brought by the Data Protection Commission.
John Whelan
leads the team, which also includes
John Cahir

and
Andrea Lawler
.
A&L Goodbody LLP
has an established record in domestic and cross-border insolvencies and restructurings. Added to this it has extensive experience in liquidations, examinerships, schemes of arrangement and receiverships; it has been at the forefront of the growing use of schemes of arrangement in financial restructurings. The firm has one of the largest insolvency and restructuring teams in Ireland, which includes highly-experienced department head
David Baxter
 and senior names
Mark Traynor
 and
Marsha Coghlan
.
A&L Goodbody LLP
's outstanding record in the insurance sector stems from its hugely impressive client list of domestic and international insurers. It typically advises on a steady pipeline of M&A transactions (including private equity investments) and portfolio transfers in the sector. It has extensive experience in regulatory issues (including Solvency II and Brexit-related matters) and has acted for a series of clients in business interruption insurance cases linked to the Covid pandemic.
James Grennan

is a senior name in the insurance field and
Laura Mulleady
is a leading name in insurance M&A and business transfers.
Sinead Lynch
is another emerging talent, while
Liam Kennedy

and
Eileen Roberts
 are at the forefront of insurance disputes.
A&L Goodbody LLP
 is sought after by clients to handle high-profile, complex intellectual property litigation, including patent and trade mark infringement claims. The practice is frequently instructed on disputes in the life sciences sector, and also acts for retail, financial services and technology clients. Beyond litigation, the team advises on the IP elements of new product launches in the Irish market, as well as IP licensing and research and development agreements. Practice head
John Whelan
is noted for his deep experience in contentious IP matters, while 
John Cahir

 is active both in litigation and advisory work.
Andrea Lawler
and
Andrew Sheridan
are other names to note in the team and frequently act for clients in the technology sector.
A&L Goodbody LLP
continues to advise a large number of new entrants to the Irish market, including private equity and venture capital service providers, along with private equity and venture capital fund establishments. It has detailed knowledge of UCITS and ICAV structures, and innovative ETF platforms.
Brian McDermott

 leads the asset management and investment funds group and has an extensive record in the structuring and establishment of UCITS, AIFs, ETFs and non-regulated funds.
Michael Barr
 is experienced in the UCITS and QIAIF fund ranges.
Kerill O'Shaughnessy
 and
Laura Butler
provide additional senior level expertise, along with
Stephen Carson
in London.
A&L Goodbody LLP
fields one of the largest pensions practices in Ireland and advises prominent multinationals on every aspect of occupational pension schemes and personal pension arrangements. In addition to this, it also represents clients in pensions ombudsman claims and has expertise in the mediation of pension disputes. The team is led by
David Main
 and also includes
Keavy Ryan
,
David Franci
 and 
Chris Comerford
.
A&L Goodbody LLP
is active across the planning and environmental space, advising on planning applications, representing clients in planning injunctions and judicial reviews, and assisting with investigations into alleged breaches of regulations. Consultant
Alison Fanagan SC
 handles contentious and non-contentious matters relating to projects, including advising on compliance with environmental regulations and representing clients in challenges to planning decisions.
Alan Roberts
has a similarly broad practice, with particular experience in the transport and energy sectors.
Jason Milne
is another name to note.
A&L Goodbody LLP
advises on large-scale projects across the transportation, housing and energy sectors. The team is adept at advising on the financing and construction of projects, as well as their acquisition and disposal. The projects practice also works closely with the environmental and planning team to provide advice to clients on projects from their beginning to their conclusion. The team is jointly led by
Ross Moore

, who has a broad practice encompassing expertise in financing and regulatory issues, and construction specialist
Conor Owens
.
Kevin Feeney

has decades of experience in this space, acting for all stakeholders in project development, while
John Dallas
is noted for his work in this energy sector. The team's construction expertise was further strengthened with the arrival of
Enda O'Keeffe
 from
Maples Group
 in March 2022.
A&L Goodbody LLP
is highly active in the development of public infrastructure, providing advice to public sector bodies on procurement, planning and the drafting of construction contracts. The team has broad expertise in this area, acting on energy, transport, education and utilites projects, including PPP developments. In addition to representing public sector clients, the team advises lenders and contractors on these projects. Beyond infrastructure, the team is engaged by the State Claims Agency to defend healthcare clients against clinical negligence claims. Procurement specialist
Anna-Marie Curran
and construction partner
Kevin Feeney

jointly lead the team.
A&L Goodbody LLP
 handles transactions in some of the fastest-growing areas of the Irish real estate market, including logistics, manufacturing and the private rental sector, acting for a broad client base. The team provides comprehensive advice on financings, acquisitions, disposals and forward sales as well as high-value leasings.
Niamh O'Sullivan
leads the team and is the key relationship partner for a number of prominent investment funds. 
Mairead Sherlock

handles transactions involving large assets as well as property portfolios, and 
Ger O'Toole
,
Stephen O'Riordan
 and
Paul Diggin
 are also key partners in the team.
A&L Goodbody LLP
 is at the forefront of M&A-driven tax engagements, along with other key areas such as capital markets transactions and financings, tax disputes, transfer pricing, and real estate acquisitions. The tax team has worked on a series of bulge-bracket cross-border M&A transactions and has gained further recognition for its presence in the tax disputes arena, including large Irish tax appeal cases. Transfer pricing is another key part of the practice, both in relation to audits and disputes.
Paul Fahy
 leads the tax team and specialises in corporate tax, including big-ticket M&A transactions.
Amelia O'Beirne
 has a rounded tax practice, including transaction-driven matters and transfer pricing engagements.
James Somerville
 is a prominent figure in financial services and property-related matters. Former partner 
Peter Maher

 is now a consultant.
A&L Goodbody LLP
advises on the full spectrum of matters in the transport space, including defending clients against regulatory actions and handling the development of transport infrastructure. The practice has particularly deep expertise in aviation finance, and is active in advising on leasings, capital markets transactions and M&A deals involving companies in this space.
Vincent Power SC
 has experience spanning both shipping and competition law, including handling matters at the EU level, while key finance partners include
Marie O'Brien
,
Catherine Duffy

 and
Seamus Ó'Cróinín
.
David Berkery
is also noted for his work in the aviation sector, and
Kevin Feeney

stands out for his advice to Transport Infrastructure Ireland on the development of the Dublin MetroLink project.
Conor Owens
is another name to note; he leads the firm's construction and engineering practice and provides advice on transport infrastructure projects.
A&L Goodbody LLP
acts for a client base of prominent companies and individuals in high-profile investigations and prosecutions, including handling the Irish aspects of major multi-jurisdictional cases. The team is adept at representing clients from sectors including financial services, construction and manufacturing, defending clients against allegations ranging from breaches of environmental regulations to corruption. The practice is co-led by
Kenan Furlong
 and
Joe Kelly
.
Dario Dagostino
specialises in regulatory investigations, particularly those involving the Central Bank of Ireland, and
Katie O'Connor
is active in responding to actions by regulators as well as litigation resulting from these actions.
Louise Byrne
was promoted to partner in January 2021. Senior associate
Noel Power
was a new arrival in January 2022.
A&L Goodbody LLP
's media and entertainment practice sits within the firm's commercial and technology team, and specialises in providing technology companies with advice on regulatory, data protection and commercial matters. The team also handles defamation cases, with litigation specialists
Kenan Furlong
and
Nicholas Cole
 leading on this work.
John Whelan
 heads the team, and 
John Cahir

 is also a key figure in the practice; both focus on technology and data privacy matters.
A&L Goodbody LLP
's full-service telecoms practice provides advice to clients in this sector on corporate and commercial transactions, as well as handling litigation such as breach of contract disputes. The team is also engaged to represent companies facing investigations by the ComReg, including acting in appeals of its decisions. The practice is led by
John Whelan
and
John Cahir

.
A&L Goodbody LLP >
Firm Profile
The firm: A&L Goodbody is one of Ireland's leading corporate law firms. Comprising A&L Goodbody LLP and related partnerships, the firm has 107 partners and over 800 staff. Headquartered in Dublin, with offices in Belfast, London, New York, San Francisco and Palo Alto, we have specialist teams across all practice areas of Irish corporate law.
For over 100 years A&L Goodbody has been at the centre of corporate Ireland, advising some of the largest and most influential corporates, both domestic and international. With a large operation in Belfast, we provide full service legal advice across the island of Ireland, working on significant cross border mandates. With considerable international experience, the firm works closely with international law firms and other professional services advisors.
Main Areas of Practice
Corporate and M&A:  A&L Goodbody consistently advises on a large number of cross-border and domestic corporate transactions and other corporate finance assignments. The firm's corporate and M&A group works closely with specialist departments and together A&L Goodbody offer its clients immediate and centralised access to market-leading technology solutions. The ability to layer innovation and expertise differentiates A&L Goodbody from other firms by ensuring that its clients can leverage new technology and best practices on an ever-evolving basis. The firm's experience extends beyond transactional work and A&L Goodbody advises clients through every stage of the company life-cycle.
Finance: The firm's finance department is recognised as the leading player in the market. It provides a comprehensive range of banking and finance related legal services including structured finance asset finance restructuring, insurance, investment funds, securitisation and corporate lending.
Litigation & Dispute Resolution: A&L Goodbody has one of the largest, most experienced litigation and dispute resolution departments in Ireland. The department focuses on resolving disputes whether by way of litigation, mediation, arbitration or expert determination. The group represents clients in the Irish courts and the European Courts of Justice and is also particularly active in the Commercial Court.
Corporate Tax: A&L Goodbody corporate tax department advises Irish and overseas companies on the taxation aspects of corporate deals and on corporate tax planning. The department also has a VAT service advising Irish and international companies and financial l institutions on corporate VAT strategy.
Commercial Property: The firm's s commercial property department is one of the largest in Ireland and advises Irish and international clients on every aspect of commercial property. The department's services include investment property, property development, commercial leases, property financing retail, leisure, corporate recovery and environmental law. The firm's service encompasses the tax, financing environmental and planning aspects of commercial property deals.
Inward Investment: The firm's inward investment group focuses on advising overseas clients investing in Ireland. The firm was the first Irish law firm to establish a US office more than 30 years ago.
Other Specialist Areas: The firm also offers the most extensive range of specialist services available in Ireland including asset management and investment funds, EU, competition, and procurement, commercial and technology, insurance and reinsurance, environmental and planning, employment, pensions, benefits sand incentives, energy, infrastructure & natural resources, legal project management.
Main Contacts
| Department | Name | Email | Telephone |
| --- | --- | --- | --- |
| Corporate and M&A | Mark Ward | | |
| Corporate and M&A | David Widger | | |
| Finance | Ciaran Rogers | | |
| Litigation and dispute resolution | David Baxter | | |
| Litigation and dispute resolution | Liam Kennedy | | |
| Tax | Paul Fahy | | |
| Employment | Duncan Inverarity | | |
| Pensions | David Main | | |
| Pensions | David Francis | | |
| Energy and natural resources | Kevin Feeney | | |
| Energy and natural resources | Ross Moore | | |
| Commercial property | Mairead Sherlock | | |
| Commercial and technology | John Whelan | | |
| Asset management and investment funds | Brian McDermott | | |
| Restructuring and insolvency | David Baxter | | |
| Capital markets – debt and equity | Ciaran Rogers | | |
| Capital markets – debt and equity | Paul White | | |
| Environmental and planning | Alison Fanagan | | |
| Environmental and planning | Alan Roberts | | |
| EU and competition | Vincent Power | | |
| Aviation and transport finance | Séamus Ó Cróinín | | |
| Insurance | James Grennan | | |
| White-collar crime | Joe Kelly | | |
| White-collar crime | Kenan Furlong | | |
| Healthcare and life sciences | David Widger | | |
| Healthcare and life sciences | Cliona Christle | | |
| Telecommunications | John Whelan | | |
| Construction | Kevin Feeney | | |
| Outsourcing | John Whelan | | |
| Outsourcing | Kevin Feeney | | |
| Regulatory risks and investigations | Dario Dagostino | | |
| Projects and infrastructure | Kevin Feeney | | |
| Transport | Dr Vincent Power | | |
Lawyer Profiles
| Photo | Name | Position | Profile |
| --- | --- | --- | --- |
| | Mr Kevin Allen | Kevin Allen is a Partner in A&L Goodbody's Litigation & Dispute Resolution… | View Profile |
| | Mr Michael Barr | Michael Barr is a Partner in A&L Goodbody's Asset Management & Investment… | View Profile |
| | Mr David Baxter | David Baxter is Head of A&L Goodbody's Restructuring and Insolvency Group. David has… | View Profile |
| | Mr Adrian Burke | Adrian Burke is a partner in A&L Goodbody's Finance Group. Adrian's main practice… | View Profile |
| | Ms Laura Butler | Laura is a Partner in the Asset Management and Investment Funds Group… | View Profile |
| | Ms Louise Byrne | Partner | View Profile |
| | Mr John Cahir | Dr John Cahir is a partner in the A&L Goodbody's Commercial &… | View Profile |
| | Mr Charles Carroll | Charlie Carroll is a Partner in the Firm's Corporate and M&A practice.… | View Profile |
| | Mr Stephen Carson | Stephen Carson is a Partner in the Asset Management & Investment Funds… | View Profile |
| | Mr Tom Casey | Tom Casey is a partner in the firm's Litigation & Dispute Resolution… | View Profile |
| | Mr Alan Casey | Alan Casey is Head of the New York office which assists North… | View Profile |
| | Ms Cliona Christle | Cliona Christle is a Partner in A&L Goodbody's Litigation and Dispute Resolution Department… | View Profile |
| | Ms Marsha Coghlan | Marsha is a partner in the Litigation and Dispute Resolution Department and… | View Profile |
| | Nicholas Cole | Partner | View Profile |
| | Mr John Coman | John Coman is a Partner in the Corporate and M&A practice and also… | View Profile |
| | Mr Chris Comerford | Partner | View Profile |
| | Ms Gina Conheady | Gina is a Partner in the Corporate and M&A practice and Head… | View Profile |
| | Ms Anna-Marie Curran | Anna-Marie Curran is a Partner in the EU, Competition & Procurement Group.… | View Profile |
| | Mr Dario Dagostino | Dario Dagostino is a partner in A&L Goodbody's Litigation & Dispute Resolution… | View Profile |
| | Mr John Dallas | John Dallas is a Partner in the Energy, Infrastructure and Natural Resources… | View Profile |
| | Mr Paul Diggin | Paul Diggin is a Partner in the Commercial Property Department. Paul acts… | View Profile |
| | Ms Sheena Doggett | Sheena Doggett is a partner in the firm's Corporate and M&A practice. She… | View Profile |
| | Ms Catherine Duffy | Catherine Duffy is a Consultant in the Finance Department focusing on all aspects of… | View Profile |
| | Mr Paul Fahy | Paul Fahy is Head of the Firm's Tax Department. A&L Goodbody's Tax… | View Profile |
| | Ms Alison Fanagan | Alison Fanagan is a Consultant in A&L Goodbody's Litigation and Dispute Resolution… | View Profile |
| | Mr Kevin Feeney | Kevin Feeney is a partner in the Construction and Engineering Group. He has… | View Profile |
| | David Fitzgerald | Partner | View Profile |
| | Mr David Francis | David Francis has more than 15 years' experience of advising on pensions-related… | View Profile |
| | Mr Kenan Furlong | Kenan is a partner in A&L Goodbody's Litigation and Dispute Resolution Department.… | View Profile |
| | Mr Eamonn Gill | Eamonn Gill is a partner in A&L Goodbody's Construction & Engineering and Climate… | View Profile |
| | Mr James Grennan | James Grennan is a Partner in the Corporate and M&A practice and Head… | View Profile |
| | Mr Richard Grey | Richard is a Partner within the Corporate and M&A practice and specialises in… | View Profile |
| | Ms Berni Hosty | Berni Hosty is a Partner in the Firm's Corporate and M&A practice.… | View Profile |
| | Mr Enda Hurley | Enda Hurley is a partner and Head of A&L Goodbody's Litigation and… | View Profile |
| | Mr Duncan Inverarity | Duncan is Head of A&L Goodbody's Employment Law Group and has practiced… | View Profile |
| | Mr Andrew Ion | Partner | View Profile |
| | Mr Joe Kelly | Joe Kelly is a Partner in A&L Goodbody's Litigation and Dispute Resolution Department.… | View Profile |
| | Mr Liam Kennedy | Liam Kennedy, a partner in A&L Goodbody's Litigation & Dispute Resolution Department, specialises… | View Profile |
| | Ms Sinéad Lynch | Sinéad Lynch is a Partner in the Corporate and M&A practice, specialising… | View Profile |
| | Mr Ronan Lyons | Ronan Lyons is a Partner in the Firm's Corporate and M&A Group,… | View Profile |
| | Mr Eoin MacNeill | Eoin MacNeill is a partner in A&L Goodbody's Litigation & Dispute Resolution… | View Profile |
| | Mr Peter Maher | Peter Maher is a Partner with A&L Goodbody's Tax Department, a team,… | View Profile |
| | Mr David Main | David Main is a Partner and Head of Pensions at A&L Goodbody.… | View Profile |
| | Ms Emma Martin | Emma Martin is Of Counsel in the Insurance Unit of A&L Goodbody's… | View Profile |
| | Mr Alan McCarthy | Alan McCarthy is a Partner in EU, Competition & Procurement Group. Alan… | View Profile |
| | Mr Brian McDermott | Brian McDermott is Head of the A&L Goodbody Asset Management & Investment… | View Profile |
| | Ms Gillian McDonald | Gillian is a partner in our Legal Project Management Group, a cornerstone… | View Profile |
| | Ms Maria McElhinney | Maria McElhinney is a Partner in A&L Goodbody's Finance Department and is… | View Profile |
| | Mr David McElroy | David is a senior associate in our Energy, Infrastructure & Natural Resources… | View Profile |
| | Ms Mary McKenna | Mary McKenna is a Partner in the Asset Management & Investment Funds… | View Profile |
| | Noeleen Meehan | Partner | View Profile |
| | Mr Jason Milne | Partner | View Profile |
| | Mr Ross Moore | Ross is a Partner in A&L Goodbody's Projects Group and is Head of… | View Profile |
| | Ms Claire Morrissey | Claire Morrissey is a partner in A&L Goodbody's Commercial & Technology Group. Claire… | View Profile |
| | Ms Laura Mulleady | Laura Mulleady is a Partner in A&L Goodbody's Corporate and M&A practice,… | View Profile |
| | Mr Peter Murray | Peter Murray is a partner in the Finance department and is Head… | View Profile |
| | Ms Róise Nic Ghráinne | Senior Associate | View Profile |
| | Ms Marie O'Brien | Marie O'Brien is a partner in the Finance Department, and Head of… | View Profile |
| | Ms Katie O'Connor | Partner | View Profile |
| | Ms Sinead O'Connor | Sinéad O' Connor is a Partner in A&L Goodbody's Finance Group. Sinéad's… | View Profile |
| | Mr Seamus Ó'Cróinín | Séamus Ó Cróinín is a Partner in A&L Goodbody's Finance Department and… | View Profile |
| | Mr Robbie O'Driscoll | Robbie is a partner in A&L Goodbody's Finance Department. He advises Irish… | View Profile |
| | Brian O'Malley | Partner | View Profile |
| | Mr Stephen O'Riordan | Stephen O'Riordan is a partner in A&L Goodbody's Commercial Property Department. His… | View Profile |
| | Mr Kerill O'Shaughnessy | Kerill O'Shaughnessy is a partner in A&L Goodbody's Asset Management & Investment… | View Profile |
| | Ms Niamh O'Sullivan | Niamh O'Sullivan is a partner and Head of A&L Goodbody's Commercial Property Department.… | View Profile |
| | Mr Ger O'Toole | Ger O'Toole is a partner in A&L Goodbody's Real Estate department. Ger… | View Profile |
| | Mr Conor Owens | Conor Owens is a partner and Head of A&L Goodbody's Construction & Engineering group.… | View Profile |
| | Dr Vincent Power | Dr Vincent Power is a Partner specialising in EU law, EU and… | View Profile |
| | Mr Mark Rasdale | Mark Rasdale is a partner in A&L Goodbody's Commercial & Technology Group. Mark is… | View Profile |
| | Mr Alan Roberts | Alan Roberts is a Partner in and joint Head of A&L Goodbody's… | View Profile |
| | Ms Eileen Roberts | Eileen Roberts is the Chair of A&L Goodbody and is a Partner in A&L… | View Profile |
| | Mr Ciarán Rogers | Ciarán Rogers is a Partner in A&L Goodbody and Head of the… | View Profile |
| | Mr Robert Rooney | Robert's practice includes contentious and non-contentious construction work. Robert leads on contentious… | View Profile |
| | Ms Keavy Ryan | Keavy Ryan is a Partner within Corporate and M&A and specialises in… | View Profile |
| | Mr Jack Sheehy | Jack Sheehy is a Partner in A&L Goodbody's Finance Department. His principal… | View Profile |
| | Ms Mairead Sherlock | Mairead Sherlock is a partner in A&L Goodbody's Commercial Property Department. Mairead is… | View Profile |
| | Mr James Somerville | James Somerville is a Partner in A&L Goodbody's Tax Department. He advises… | View Profile |
| | Mr Gearoid Stanley | Gearoid Stanley is a Partner in A&L Goodbody's Finance Department. Gearoid advises… | View Profile |
| | Ms Triona Sugrue | Knowledge Lawyer | View Profile |
| | Mr Mark Traynor | Mark is a partner in A&L Goodbody's Restructuring and Insolvency Group and… | View Profile |
| | Mr Peter Walker | Peter Walker is a partner in A&L Goodbody's Finance Group and currently… | View Profile |
| | Mr Mark Ward | Mark Ward is a Partner in the Firm's Corporate practice and Head of… | View Profile |
| | Mr John Whelan | John Whelan is a partner and head of the Commercial & Technology… | View Profile |
| | Mr Paul White | Paul is a specialist in corporate and commercial law including equity capital… | View Profile |
| | Mr David Widger | David Widger is Head of the Firm's Corporate and M&A practice. His… | View Profile |
| | Mr John Williams | John Williams is a Partner in the Commercial Property Department. John's advice… | View Profile |
| | Mr Julian Yarr | Julian is the Managing Partner of A&L Goodbody, a full time executive… | View Profile |
Staff Figures
Number of lawyers : 369
Languages
Dutch English French German Italian Mandarin Spanish
Memberships
International Bar Association World Services Group
Other
Contact : Julian Yarr (managing partner) Other offices : Belfast Other offices : London Other offices : New York Other offices : Palo Alto Other offices : San Francisco