Hugh Jones Solicitors > Manchester, England > Firm Profile
Hugh Jones Solicitors
Offices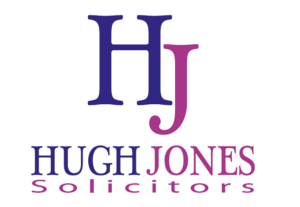 Hugh Jones Solicitors
2, THE MALT HOUSE
DEVA CITY OFFICE PARK
MANCHESTER
M3 7BD
England
Hugh Jones Solicitors > The Legal 500
Rankings
Hugh Jones Solicitors
 specialises in Court of Protection and private client work, especially on behalf of vulnerable clients involving estate administration. The team is particularly strong regarding complex capacity issues.
Charlotte Crawford
was promoted to practice head in April 2022 and focuses on family trust creation and management.
Hugh Jones
deals with Court of Protection and mental capacity work,
Elizabeth Hughes
 advises on high-value matters involving foreign property and assets, and director
Rebecca Brown
 is a key contact regarding mental capacity work. Director
Chris Gallagher
is noted for his expertise on professional deputyship cases. Senior associate
Catherine Oakes
 joined from
BBH Legal services Ltd
 in October 2021.
Practice head(s):
Hugh Jones; Elizabeth Hughes; Rebecca Brown; Charlotte Crawford
Other key lawyers:
Testimonials
'This team are the specialists on CoP work.'
'Rebecca Brown is always client-focused in her work, quick to respond to my queries with a considered and balanced answer, accepting of the risks which clients often present with and keen to find solutions which mitigate the risks without inhibiting the client's freedoms to live life as they wish.'
'The court of protection/deputyship team provides first class legal advice and is totally reliable.'
'Rebecca Brown is friendly and well informed. She takes time to alert us to key developments in her field.'
'Excellent knowledge in deputyship/CoP matters and strength in depth.'
'Hugh Jones is a niche firm offering specialist services around Court of Protection work. They are the go-to firm in this field. They are leading experts on this and the service is absolutely first rate. They have a great team, they are all friendly, eager to help and above all, responsive. You are always made to feel that your enquiry is important.'
'Rebecca Brown and Liz Hughes are both superstars. They have in-depth knowledge and expertise and deliver a consistently reliable service on time and on budget.'
'They have a very strong team, with solid expertise in all things deputyship and Court of Protection focused, including relatively niche issues such as that of welfare deputyships.'
Hugh Jones Solicitors >
Firm Profile
Based in Manchester, this practice is the largest independent, specialist Court of Protection and mental capacity practice in the UK. Services include professional deputyships, Court of Protection applications, community care funding, welfare advice, judicial review, wills, trusts and estates advice for private clients, expert witness work and consultancy – clients are based across the UK.
The firm: Hugh Jones Solicitors was founded in March 2013 by Hugh Jones, a nationally recognised leader in the Court of Protection field and  has expanded rapidly to a total staff of 68, achieving a growth of instructions and employing new staff during and since the pandemic.
The ethos of the firm is caring and compassionate, and it is committed to providing first-class and cost-effective services to all its clients, without carrying the overheads of a larger practice.
Hugh Jones Solicitors is a leading specialist Court of Protection and Private Client firm, winner of a number of awards: 
National profile and reputation as leader in the field in vulnerable client work.  Specialist practice focussed on Court of Protection work and Private Client work only;  we are often referred cases by the Court where the previous deputy (including other solicitors) have been removed and an investigation is needed in the former deputy's management of clients' property and finances. We are referred work by:
QCs  and the judiciary
OPG Panel
Non-specialist solicitor firms
Local Authorities
Charities
Widely acknowledged as leaders in the field – quality and rigour of our work, as complimented by the OPG in their latest report on our work:
'The visitor found a level of commitment and professionalism greater than he has observed in any of the other professional Deputy firms which he has visited. '
 Private client – Trusts and Estates
The last 12 months has seen a notable growth/development in our Private Client team, with the internal promotion of the new head of team, Charlotte Crawford, who is a member of the Law Society Private Client Committee and external hires, with 9 lawyers now in the team.
The team specialises working with families with disabled family members, including the management of family trusts.
The firm understands and adapts to the special challenges faced by disabled and vulnerable clients, particularly those with impaired mental capacity, their families and advisers.
As a panel deputy, Hugh Jones accepts many complex cases, including pro bono matters and work referred by the Court of Protection, selecting Hugh for his specific expertise, even on cases out of his immediate area. The Court of Protection team, headed by Elizabeth Hughes and Chris Gallagher, specialises in financial professional deputyship work, as well as stand-alone applications including financial abuse investigations, contentious matters, those with an international element and judicial review work, advising on local authorities' duty to fund.
Hugh Jones, Liz Hughes, Jill Rushton and Catherine Oakes are all in demand as expert witnesses in serious injury litigation.
Staff Figures
Number of UK partners : 8 Number of other UK fee-earners : 30
Languages
English
Memberships
Society of Trust and Estate Practitioners (STEP) CEDR Law Society of England and Wales Solicitors for the Elderly (SFE)
Diversity/Community
We encourage equality of opportunity and respect for diversity, seek to prevent unlawful discrimination in our relationships with each other, our clients, our suppliers and generally.
Our aim is to seek to avoid discrimination in relation to age, disability, gender reassignment, marriage and civil partnership, pregnancy and maternity, race, religion or belief, sex and sexual orientation, in accordance with the Equality Act 2010.
We expect every member of Hugh Jones Solicitors to contribute to compliance with these requirements, for example by treating each other and clients fairly and with respect, by embedding such values in our workplace and by challenging inappropriate behaviour and processes. Diversity and inclusion training has always been part of our training programme, based on real life challenges and situations, most recently on prevention and reporting of workplace harassment.
We will make sure that in delivering our services we will make adjustments to ensure that disabled clients, employees or managers are not placed at a substantial disadvantage compared to those who are not disabled, and we will not pass on the costs of these adjustments to these disabled clients, employees or managers. For example our premises are accessible at ground floor level, with parking immediately adjacent and we have disabled toilet facilities on the ground floor level and we often visit clients at home.
We will ensure that our recruitment and employment practices encourage equality of opportunity and respect for diversity. For example we welcome applications for flexible working and advertise our vacancies on a broad basis to encourage a wide range of applicants.
We will ensure that all employees have equal access to training and promotions, regardless of age, disability, gender reassignment, marriage and civil partnership, pregnancy and maternity, race, religion or belief, sex and sexual orientation.
We promote equality and diversity both for our clients and our employees including
Special pages on our website for clients living with dementia.
Our entire site can be read in large print.
We have been involved for many years with the Dementia Friends movement and a member of our firm is a Dementia Champion and the majority of employees are Dementia Friends.
We provide a regular programme of free talks and information for community groups.
During the pandemic we have surveyed our employees to understand their preferred working arrangements and the reasons behind these, e.g., to support mental health, improve work/life balance.
This feedback has been used to review our employee contracts, adding a right to work at home and to meet the requests of 50% of staff for flexible start and finish times. 90% of our staff have working arrangements which include working from home so that we can reap the benefits of homeworking discovered in lockdown – more family time, more time for sport or switching off – essential for physical and mental health.
The majority of employees including directors are female. Over the last year we have increased the proportion of our employees who are of non-white ethnic background, now 13% of the total as part of a proactive program to widen our application pool and offer an internal development programme which offers employees from all backgrounds and educational opportunity to reach highest levels in the firm.
Client testimonials
CLIENT: David Johnson
COMPANY/FIRM: DAC Beachcroft
TESTIMONIAL: Hugh Jones solicitors have an excellent expert witness team, with in depth knowledge and a wealth of experience on all matters relating to deputyships, including welfare deputyship
---
CLIENT: Adrian Bull MBE
TESTIMONIAL: I was recommended to contact Hugh Jones by another solicitor's firm who were not in a position to act for me, and I'm glad I followed their advice. The service I received from Chris Gallagher and the rest of the team was excellent. They rapidly picked up all the details of a complex case involving the disputed will of an elderly relative who suffers with dementia. When the case proceeded to court, they recommended an excellent barrister, who worked with Chris and myself and we were successful in securing the best possible outcome we could have hoped for. At all stages in the process, I was consulted and kept up to date. I wouldn't hesitate to recommend Hugh Jones to anyone for legal support.
---
CLIENT: Desmond Flanagan M.Sc. Ph.D
TESTIMONIAL: I am always happy to recommend Hugh Jones, Solicitors, both for their long-term case management services and the speedy responsiveness with which [they] execute their client's legal affairs.
---
CLIENT: Pat Wilson
COMPANY/FIRM:TESTIMONIAL: I have been involved with Hugh Jones solicitors for over twenty years now. I have always been able to contact them easily and Hugh especially has been fantastic.
---
CLIENT: Leanne Tattam
COMPANY/FIRM: Alderstones Solicitors
TESTIMONIAL: The team at Hugh Jones Solicitors are true experts in the fields of Court of Protection and Private Client work. As such, as Catastrophic Injury Solicitors we know we are putting our clients in the safest of hands when we work alongside them. In addition to being technically brilliant they are down to earth, approachable and able to find solutions when dealing with difficult situations. Many brain injured clients find it difficult to accept they need someone else to manage their finances for them but the team at HJ solicitors are always able to find a way to work with them wherever possible.
---
CLIENT: Ed Glasgow
COMPANY/FIRM: Kennedys Law
TESTIMONIAL: Both Elizabeth Hughes and Rebecca Brown of Hugh Jones have, in my mind, an established, and respected, reputation in advising on issues concerning personal injury trusts, capacity, deputyships and panel deputyships. We work closely with them on Court of Protection matters and we value their input. They understand the pressures of financial decisions on those involved and they give sensitive, clear and unequivocal advice on the setting up and managing of deputyships within the Court of Protection. A class act.
---
CLIENT: Ian Long
COMPANY/FIRM: Browne Jacobson
TESTIMONIAL: Hugh Jones is my go-to firm for Court of Protection work. They have great expertise and always provide a fantastic level of service.
---
CLIENT: Chris Gardner
COMPANY/FIRM: Rathbones
TESTIMONIAL: The team at Hugh Jones Solicitors has a strong culture to ensure they are delivering the best outcomes for their clients every time. This is evident from the top of the firm to the bottom based on my experience of seeing how they support clients. They are accessible, experienced and knowledgeable in all matters relating to Court of Protection work.
---
CLIENT: Judith Morgan
COMPANY/FIRM:
TESTIMONIAL: Hugh Jones Solicitors can't be praised enough in my opinion. Throughout a very difficult time they were and still are one phone call away with clear guidance and support. Every person we have dealt with has been truly professional but always with a very caring persona too, which is so important with sometimes very sensitive issues. I would highly recommend this company to anyone who found themselves needing their help. A truly excellent company.
---
CLIENT: Alex Marunchak
COMPANY/FIRM:
TESTIMONIAL: They were recommended to me by a partner at Messrs Pannone, another Manchester firm. I have found them thoroughly professional, flexible to my requirements and willing to work long hours. I have no hesitation in recommending them for the meticulous attention they pay to detail whilst at the same time being flexible and accommodating in attitude. Very good firm of solicitors.
---
CLIENT: Robert Farnworth
COMPANY/FIRM: Brown Shipley
TESTIMONIAL: I work with Hugh Jones Solicitors on a number of client matters and find them to be an absolute pleasure to work with. Everyone I have worked with at Hugh Jones does so with utmost professionalism, whilst also being compassionate and caring towards their clients and their needs. They are efficient and thorough, putting the client at the forefront without exception. I would not hesitate to recommend them to anyone in need of Court of Protection legal services.
---
CLIENT: Irene Taylor
COMPANY/FIRM: Kennedys Law
TESTIMONIAL: I have used Hugh Jones solicitors for advice on Deputyship/Court of Protection costs for several years in high value clinical negligence claims. The service is excellent as the solicitors and support staff are unfailingly helpful and knowledgeable and very easy to deal with. They can be approached on any relevant topic and provide timely and appropriate advice.
---
CLIENT: Shaheen Karim
TESTIMONIAL: We were not happy with the previous deputy due to not involving family in decision making and other issues. Hugh Jones solicitors helped me to change the deputy and provided support and guidance throughout the case. My family and I as joint deputy are extremely happy with outstanding service provided by David Jones as professional deputy at Hugh Jones. He is committed to meeting my son's needs, providing incredible service as well as ensuring he is always just an email/phone call away. David is very easy to talk with and an excellent listener always ensuring my son's interests are met first. I have found David's professional guidance invaluable. David is very passionate about his work and genuinely cares for his client's needs. He is totally supportive and fully committed to providing outstanding care for my son.
---
CLIENT: Duncan Rutter
COMPANY/FIRM: DAC Beachcroft
TESTIMONIAL: I have instructed Hugh Jones solicitors over a number of years to provide expert evidence in relation to deputyship claims in high value personal injury claims. I have always found them very responsive, highly professional and very skilled and knowledgeable in relation to deputyship issues.
---
CLIENT: Stella Taylor
TESTIMONIAL: I am very pleased with Hugh Jones solicitors and all of the staff and I would recommend to anyone. I am very happy with their services.
---
CLIENT: Moya Jackman
TESTIMONIAL: I instructed Hugh Jones because of their expertise in specialist legal work involving The Court of Protection. This was especially important since the application to COP was highly complex and involved detailed report writing and additional professional input regarding mental capacity. My solicitor, David Jones, was professional in his approach and personable in his manner. He was very contactable and prompt in his response and he guided the application through the Official Solicitor to a successful conclusion. I recommend Hugh Jones and would instruct in the future.
---
CLIENT: Jonathan Taylor
COMPANY/FIRM: Investec
TESTIMONIAL: Well known within Court of Protection legal services, Hugh Jones Solicitors have found a great combination of offering professional and knowledgeable services, but also with a personal touch, that does not forget the individuals involved.