Bindmans LLP > London, England > Firm Profile
Bindmans LLP
Offices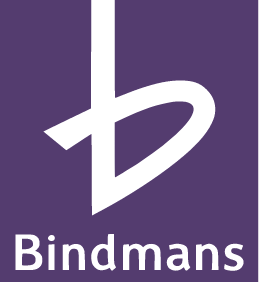 Bindmans LLP
236 GRAY'S INN ROAD
LONDON
WC1X 8HB
England
Bindmans LLP > The Legal 500
Rankings
Bindmans LLP
are '
a byword for excellence and fighting for rights',
thanks to their frequent involvement in high stakes matters with political or human rights elements, with notable clients including The International Federation of Journalists. The firm defend the entire range of general crime cases, including terrorism, murder, drug offences, and Covid-19 related crimes. '
Incredibly impressive
' team lead
Katie Wheatley
acts in a whole range of privately funded criminal cases, and has particular expertise advising in connection with allegations that relate to end-of-life decisions.
Kate Goold
has a reputation for working on politically sensitive and controversial cases, including defending vulnerable individuals, celebrities, and other high-profile clients. Solicitor advocate
Tayab Ali
is internationally prolific, and has represented clients in the European Court of Human Rights, the International Criminal Court, and the African Commission of Human and People's Rights. Associate
Jude Lanchin
, who has more than 28 years' experience, is a key team member.
Bindmans LLP
is led by
Alison Stanley

and
Liz Barratt
, and is especially well known for the full-service support it provides to clients on human rights and asylum matters, from initial applications through to appeals, on matters including detention, bail, and deportation elements. The firm also acts for clients including SMEs, unions, and not-for-profits on the business side, with a growing practice providing strategic support and planning advice. Stanley draws on nearly four decades' experience to act for clients from unaccompanied child asylum seekers to high-net-worth individuals, often working closely with the extradition team on crossover matters. Barratt has experience taking cases to the European Court of Human Rights and the Court of Justice of the European Union, as well as assisting clients with Global Talent and skilled worker applications.
Roberta Haslam
was promoted to partner in May 2022 and is recognised for her work with vulnerable and traumatised clients. Senior consultant
Tanya Goldfarb
 and associate
Emma Cohen
 are also noted.
The '
irreplaceable
' team at
Bindmans LLP
is regularly seen acting on an impressive cross-section of market leading public law cases at any given time; current highlights include representing multiple claimants in litigation against the Secretary of State for Digital, Cultute, Media and Sport concerning regulations affecting the entertainment sector during the pandemic, and bringing a claim against the Metropolitan Police for refusal to investigate the Prime Minister's alleged breach of Covid-19 regulations. The group is '
guided with skill and technical excellence
' by co-chairs
Jamie Potter
and
John Halford

.
Karen May
brings her experience as head of the firm's education department to bear on judicial review cases in that arena, with
Emma Varley
also rapidly developing expertise in the same field.
Salima Budhani
is much lauded for her stellar work with vulnerable and marginalised clients.
Bindmans LLP
enjoys a '
long-standing and wholly justified reputation as a firm that operates at the cutting edge of civil liberties and human rights work
'. The team continues to be regarded as a go-to advisor for applications to the European Court in relation to human rights breaches in Europe and elsewhere; torture and abuse claims, extradition cases, inquests and inquiries, freedom of assembly matters, protest and undercover policing issues, and mandates concerning victims' rights in criminal trials are all part of the team's regular workload.
Jules Carey

,
Kate Goold
,
Tayab Ali
,
John Halford

,
Jamie Potter
and
Paul Ridge

are the key names to note at leadership level. Other recommended practitioners making up the firm's deep bench include inquests expert
Anna Thwaites
, recently promoted partner
Salima Budhani
and '
one to watch'
Shirin Marker
.
Bindmans LLP
 has '
a really strong social housing practice
' with an '
amazingly broad
' service offering that includes advice on disputes regarding disrepair, possession matters, breaches of covenants by social landlords and fire safety issues. A speciality of the unit are complex claims and injunctions involving capacity issues where the team utilizes its '
exceptional, broader, public law practice
' '
to great effect for vulnerable clients
'. The team continues to be heavily involved in the Grenfell Tower inquiry acting for a large number of victims, with '
excellent
' practice head
Paul Ridge

leading on these cases. Senior housing practitioner
Christian Hansen
 has '
extensive housing experience
' and acts for tenants and leaseholders in large group claims against social landlords, such as multi-party fire safety claims, while associate
Will Whitaker
 has a focus on mental capacity issues in the scope of housing and community law matters.
The offering at
Bindmans LLP
is led by '
veteran
'
Jon Crocker
, and exclusively acts on claims involving catastrophic or very serious injury. The key types of claim which the team is experienced in dealing with usually involve road traffic and workplace accidents, which regularly lead to brain, spinal and orthopaedic injuries, as well as debilitating and complex pain conditions; its cases also regularly have cross-jurisdictional elements. In addition, the team works on sensitive psychiatric injury causation cases, for both primary and secondary victims; '
natural leader
'
Alla Murphy
has particular expertise in this area.
'Really excellent personal injury lawyer'
Yagmur Ekici
, who specialises in head injury, psychological trauma, fatal accident and difficult quantum cases, is one to watch in the team.
The '
hugely experienced and committed team
' at
Bindmans LLP
 is led by the first-rate
Laura Hobey-Hamsher
. It is skilled at acting for vulnerable adults and their families and receives a regular flow of instructions from the Official Solicitor, Independent Mental Capacity Advocates, NGOs, charities and other lawyers. The team frequently acts for high profile individuals and advises on cases with a cross-border element. Other strengths lie in acting on cases where there have been allegations of serious physical and/or sexual and/or financial abuse.
Amy Rowe
 is now at
Dawson Cornwell
 and
Charlotte Haworth Hird
is at
Bhatt Murphy
.
Bindmans LLP
 fields a '
hardworking and really responsive team
' with particular strength in children law ( both public and private) spanning children law disputes, abduction, relocation and medical treatment cases. It is also frequently instructed to represent children in proceedings. Its family and matrimonial team attracts a wide range of complex divorce, financial remedy and TOLATA work. The group has considerable strength in complicated international and jurisdictional disputes and represents a wide range of clients, including high profile, high-net-worth individuals and families. Heads of department are now
Alison Leivesley
 (a
'real class act'
who is
'extremely knowledgeable
') and
Olivia Piercy
 ( who is '
experienced and hardworking
').
Maud Davis
 is vastly experienced in representing children in complex care cases. Its former head of department,
Amy Rowe
, is now at
Dawson Cornwell
.
Melissa Arnold
 was recently promoted to the partnership.
Bindmans LLP
acts on complex cases involving children with special educational needs, handling a wide variety of matters concerning discrimination, safeguarding and free speech. Seeing a crossover between local authority matters and community care disputes, the practice includes solicitors who are also community care specialists, affording them a rounded perspective on education, health and social care provision. The team is led by
Karen May
, who specialises in judicial review cases and tribunals.
Bindmans LLP
's healthcare team is widely regarded for the public interest litigation work it takes on behalf of individuals, charities and NGOs across the full scope of healthcare matters. The team regularly takes on cases to challenge the law in certain areas, such as cases relating to the provision of PPE to NHS staff and Covid-19 vaccine prioritisation cases.
Laura Hobey-Hamsher
leads the team and a practice that takes on serious medical treatment cases against the Court of Protection and public law challenges regarding the provision and withdrawal of medical treatment.
Elizabeth Cleaver
is a highly experienced mental health practitioner, with a strong public law practice while associate
Will Whitaker
 has a strong reputation for handling work in the Court of Protection.
Bindmans LLP
provides expert advice on complex libel, privacy, data protection, and copyright disputes to both claimants and defendants. The practice has a growing specialism in reputation and media management for whistleblowers in collaboration with the firm's employment and crime departments. Practice head
Tamsin Allen
regularly defends publishers, NGOs, and nationally recognised journalists, having acted on numerous ground-breaking cases in the Supreme Court and European Court of Human Rights. Criminal lawyer
Kate Goold
has extensive experience dealing with international and politically sensitive reputational crises arising in response to criminal proceedings against high-profile individuals. Data protection and cybersecurity barrister
Monika Sobiecki
has experience handling reputational fall-out from high-profile cyber incidents and content takedown proceedings.
Bindmans LLP
represents individuals in investigations and prosecutions brought by the SFO, FCA, HMRC, and national police forces relating to bribery and corruption, money laundering, and fraud, and offers particular expertise in criminal defence proceedings and extradition cases. The team is noted for its cross-border capabilities alongside strong domestic work, acting both for international clients and in multijurisdictional proceedings. The '
hugely experienced
'
Katie Wheatley
 heads up the team, with a strong record in acting for clients in investigations, both internal and regulatory, relating to bribery and corruption, including handling interviews under compulsion, as well as bankers and traders accused of financial wrongdoing.
Kate Goold
 specialises in complex, politically sensitive extradition cases, and has also seen success in representing clients in SEC investigations.
Tayab Ali
represents high-net-worth individuals in fraud and corruption proceedings, also handling reputation management issues arising from allegations.
The employment team at
Bindmans LLP
is equipped to handle both employer and employee-related matters. In the employee-side, the group often acts on discrimination and whistleblowing claims, unfair dismissal cases and allegations of sexual harassment. The practice is also recognised as '
excellent at cases involving human rights and freedom of expression issues in the workplace.'
Leading the department is
Krishna Santra
, who joined the firm in November 2021 from Howat Avraam Solicitors. Another key name in the team is associate
Tina Din
, former practitioner at
Markel Law LLP
, who joined the practice in September 2021, bringing extensive experience in wage disputes, workplace discrimination and redundancy issues.
Jon Crocker
leads the highly specialised team at
Bindmans LLP
 with
'warmth and
dedication'
. The firm's caseload is formed of solely catastrophic and very serious injury, often of high value, including cases involving psychiatric injury and pain; preventable suicide attempts; limb amputations; and complex child and adult head injuries, with particular expertise in hypoglycaemia leading to brain injury at birth. The firm itself is human rights-focused and this unique perspective permeates into its clinical negligence work.
Yagmur Ekici
is described as a
'real star'
, while
Siobhan Kelly
is singled out as
'exceptional'.
Notably,
Alla Murphy
was successful in obtaining settlement for gambling losses as part of a claim, an issue for which there was no set precedent.
Bindmans LLP
's practice draws from the firm's expertise in crime, fraud and regulatory law, public law, professional negligence and employment law.
Katie Wheatley
's practice includes FCA investigations; 
John Halford

acts in a range of professional disciplinary matters; and
Kate Goold
defends doctors, nurses, teachers, solicitors and FCA-approved persons.
The team at
Bindmans LLP
focus their expertise on representing both claimants and defendants in high-stakes media cases, with special expertise in matters pertaining to defamation, privacy, and data protection, regularly acting in high-profile, headline-making cases. '
Legendary media lawyer
'
Tamsin Allen
leads the team and advises publishers, NGOs, authors, and individual journalists. The strength of Allen's team has been bolstered by the recent arrival of
Monika Sobiecki
, a trained data protection and cyber security barrister with a focus on digital rights protection.
Bindmans LLP >
Firm Profile
Bindmans LLP is one of the country's leading multidisciplinary law firms, with an exceptional track record offering a wide range of specialist legal services to clients, from medium-sized businesses and NGOs, to public figures and private individuals.
Founded in 1974, Bindmans has a long history of challenging injustice and protecting the rights and reputations of ordinary people. Over the past 50 years the firm has evolved and expanded to offer a broader range of unrivalled services to a variety of clients. Its lawyers work with rigour and purpose to defend their clients' best interests, and to use the law to make an impact.
Ranked as a top-tier firm in many of its practice areas, Bindmans has a reputation for its cutting-edge work in some of the most complex cases. Its lawyers are among the most knowledgeable in the country, and many are nationally recognised as experts in their fields.
Bindmans' client base is wide and developing, and includes forward-thinking businesses, regulators, charities, NGOs, campaigning groups, professional bodies, as well as MPs, public figures, and private individuals. The firm is renowned for achieving outstanding results for its clients across the spectrum of services it offers.
Services for individuals
Clinical Negligence and Personal Injury
Court of Protection, Healthcare and Mental Health
Criminal Defence and Extradition
Education Law
Employment Law
Family and Matrimonial
Fraud and White Collar Crime
Housing and Property Litigation
Immigration, Asylum and Nationality
Inquests and Inquiries
Media and Information
Police Law
Professional Negligence
Wills, Trusts and Estates
Services for Business and Organisations
Business Crime
Business Immigration
Data Protection and Cybersecurity
Education Law
Employment Law
Media and Information
Skills, Apprenticeship and Training Law
Specialist services
Data Privacy and Digital Rights
Discrimination and Equality
Environmental and Animal Law
Human Rights and Civil Liberties
Public Inquiries
Public Law and Judicial Review
Public Procurement and Commerical Regulation
Regulatory and Compliance Law
Religion, Faith and Belief Law
Reputation and Crisis Management
Right to Protest
Main Contacts
| Department | Name | Email | Telephone |
| --- | --- | --- | --- |
| Actions against Police and State | Jules Carey | | |
| Administrative and Public Law | John Halford | | |
| Clinical Negligence and Personal Injury | Jon Crocker | | |
| Court of Protection | Laura Hobey-Hamsher | | |
| Criminal Law and Fraud | Katie Wheatley | | |
| Education Law | Karen May | | |
| Family and Matrimonial | Alison Leivesley | | |
| Housing and Property Litigation | Paul Ridge | | |
| Immigration, Asylum and Nationality | Liz Barratt | | |
| Immigration, Asylum and Nationality | Alison Stanley | | |
| Media and Information | Tamsin Allen | | |
| Private Client | Amrit Rana | | |
| Professional Negligence | Jon Crocker | | |
Lawyer Profiles
| Photo | Name | Position | Profile |
| --- | --- | --- | --- |
| | Tayab Ali | Partner, Crime, Fraud and Regulatory Law. Tayab's practice encompasses criminal and civil/public… | View Profile |
| | Tamsin Allen | Partner and Head of Media and Information Law. Tamsin manages a wide-ranging… | View Profile |
| | Melissa Arnold | Partner, Family and Matrimonial Melissa qualified as a Chartered Legal Executive Lawyer… | View Profile |
| | Liz Barratt | Partner and joint Head of Immigration. Liz has a wide-ranging practice covering… | View Profile |
| | Jessie Brennan | Solicitor, Public Law and Human Rights Jessie's practice covers a wide range… | View Profile |
| | Salima Budhani | Partner, Public Law and Human Rights. Salima has a particular interest in… | View Profile |
| | Jules Carey | Partner and Head of Actions against Police and State. Since becoming a… | View Profile |
| | Elizabeth Cleaver | Solicitor, Public Law and Human Rights Elizabeth's areas of practice include mental… | View Profile |
| | Emma Cohen | Associate, Immigration, Asylum and Nationality. Emma covers all areas of immigration, asylum… | View Profile |
| | Jon Crocker | Managing Partner at Bindmans and Head of Clinical Negligence and Personal Injury.… | View Profile |
| | Maud Davis | Associate, Family and Matrimonial. Maud specialises in children law, representing children in… | View Profile |
| | Yagmur Ekici | Partner, Clinical Negligence and Personal Injury. Yagmur advises and represents individuals in… | View Profile |
| | Kate Goold | Partner, Crime, Fraud and Regulatory. With over 24 years of experience as a… | View Profile |
| | John Halford | Partner and Head of Public Law and Human Rights department. John Halford… | View Profile |
| | Christian Hansen | Solicitor, Housing and Public Law Christian frequently acts for groups of tenants… | View Profile |
| | Roberta Haslam | Partner, Immigration, Asylum and Nationality. Roberta has a particular interest in asylum… | View Profile |
| | Laura Hobey-Hamsher | Partner, Public Law and Human Rights. Laura is particularly well known for… | View Profile |
| | Catherine Jackson | Associate, Crime, Fraud and Regulatory Catherine defends professionals such as accountants, teachers,… | View Profile |
| | Ella Jefferson | Solicitor, Crime, Fraud and Regulatory Ella has an outstanding record representing clients… | View Profile |
| | Siobhan Kelly | Partner, Clinical Negligence and Personal Injury. Siobhan is passionate about helping vulnerable claimants… | View Profile |
| | Jude Lanchin | Associate, Criminal Defence and Extradition. Jude has a strong reputation for outstanding… | View Profile |
| | Alison Leivesley | Partner, Head of Family and Matrimonial. Alison specialises in all aspects of… | View Profile |
| | Hannah Marshall | Associate, Family and Matrimonial Hannah has established a diverse and busy practice… | View Profile |
| | Karen May | Partner and Head of Education Law. Karen mainly acts for individuals although… | View Profile |
| | Marianna Michaelides | Associate, Family and Matrimonial Marianna is a children solicitor specialising in all… | View Profile |
| | Theodora Middleton | Solicitor, Public Law and Human Rights Theodora represents clients in challenges to… | View Profile |
| | Alla Murphy | Partner, Clinical Negligence and Personal Injury. Alla has extensive experience of acting… | View Profile |
| | Jamie Potter | Senior Consultant,  Public Law and Human Rights. Jamie has a wealth of experience… | View Profile |
| | Amrit Rana | Partner and Head of Private Client. Amrit has over 15 years of experience… | View Profile |
| | Paul Ridge | Partner in the Public Law team and Head of Housing and Property. As… | View Profile |
| | Caroline Robinson | Solicitor, Public Law and Human Rights Caroline's varied judicial review practice includes… | View Profile |
| | Basmah Sahib | Solicitor, Public Law and Human Rights Basmah has represented clients in relation… | View Profile |
| | Monika Sobiecki | Partner, Media and Information. Monika is a specialist Data Protection and Cybersecurity… | View Profile |
| | Alison Stanley | Partner and joint Head of Immigration. Since 1984, Alison has specialised in… | View Profile |
| | Anna Thwaites | Partner, Actions against Police and State. Anna is highly regarded for her… | View Profile |
| | Emma Varley | Solicitor, Public Law and Human Rights Emma specialises in judicial review challenges… | View Profile |
| | Katie Wheatley | Partner, Head of Crime, Fraud and Regulatory. Katie has vast experience in… | View Profile |
| | Will Whitaker | Associate, Public Law and Human Rights Will has represented a large number… | View Profile |
Staff Figures
Number of UK partners : 22 Number of other UK fee-earners : 55