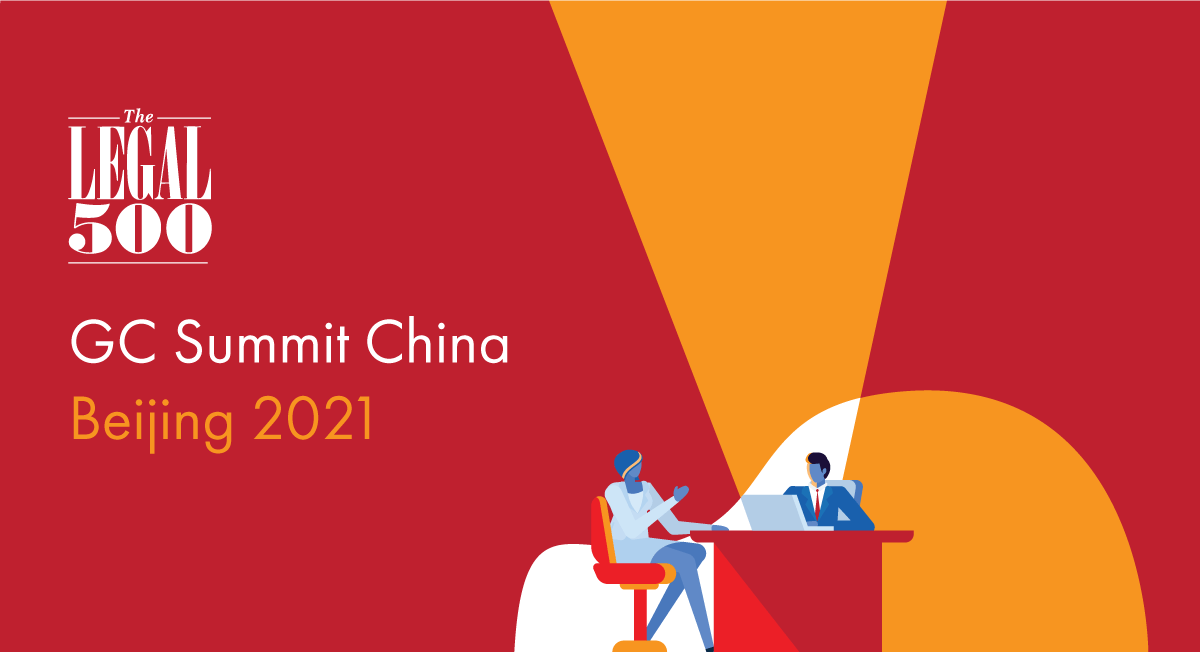 Event information
Event date postponed - revised date to be released shortly
Overview
The role of general counsel and senior in-house legal advisors is constantly evolving to meet the rapidly changing demands of organisations in today's business world. In addition to overseeing the day-to-day legal challenges affecting the business and managing legal staff, counsel are expected to diversify their service offering in order to overcome a growing list of commercial challenges. Whether it is managing internal investigations, defending their company in cross-border disputes or adapting to the shifting trends in Technology or M&A, following the global pandemic, the required skillset of the profession is developing at an exponential rate.
GC Summit China: Beijing 2021 invites the most esteemed in-house counsel from the country's most prolific companies to discuss their changing roles as in-house leaders and the challenges, issues and opportunities they are facing in 2021 and beyond. Between comprehensive panel discussions and the opportunity to meet and engage with fellow in-house counsel, GC Summit China promises to be a practical, forward-looking event bringing together the region's top legal minds.

Agenda
GC Summit China: Beijing 2021
9.30am
Breakfast and Registration
10.00am
Welcome address from Bei Zhou, China Editor, The Legal 500; Dajin Li, Partner, East & Concord Partners; and GC Keynote speaker.
10.15am
Panel Discussion One
11.15am
Coffee Break
11.30am
Ignite Session – Legal 500 Lightning Talks
12.30pm
Lunch and Networking
1.30pm
Panel Discussion Two
2.30pm
Panel Discussion Three
3.30pm
Coffee Break
3.40pm
Fireside Chat – Interview With
4.00pm
Ask Me Anything Panel Discussion, followed by closing notes from Bei Zhou, China Editor, The Legal 500
5.00pm
Cocktail Reception
Speakers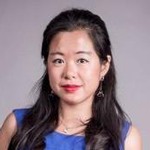 Bei Zhou, China Editor, The Legal 500
Bei Zhou heads up The Legal 500's editorial team for China and works closely with general counsel, law firms and market experts to develop thought-leadership publications, events and online content. Bei has researched China's legal market for over 7seven years, compiling the research for The Legal 500's annual Asia Pacific guide. Prior to joining The Legal 500 in 2013, Bei Zhou graduated with a Masters in Radio Production from Bournemouth University and prior to that a BA in Media and Communications from Goldsmiths, University of London.
---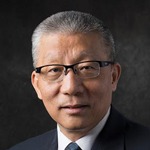 Dajin Li, Partner, East & Concord Partners
Since his legal practice from 1982, Li has been a legal counsel for hundreds of enterprises, public institutions and government agencies. He has taken thousands of legal cases, accumulating extensive experience and enjoying high reputation in industry as a senior lawyer. Li specialises in the litigation and arbitration of intellectual property, right of reputation, international trade, civil and commercial disputes, and investment projects. He provides regular legal advice and special legal services for big state-owned enterprises, government agencies and multinational companies.
---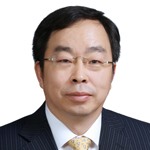 Zhang Liguo, Chief Partner, Grandway Law Offices
Attorney Zhang Liguo is the chief partner of Beijing Guofeng Law Firm and a well-known legal expert in the field of Chinese securities and capital markets. He has served as a member of the 7th Listing Committee of the Shenzhen Stock Exchange, a member of the 1st Listing Advisory Committee of the Shanghai Stock Exchange, and Shanghai Securities Member of the Review Committee of the Fourth Board of the Exchange, currently a member of the Stock Listing Committee of the First Science and Technology Innovation Board of the Shanghai Stock Exchange, an expert consultant of the Asset Securitization Professional Committee of the China Securities Investment Fund Association, and a member of the National Science and Technology Achievement Transformation Guidance Fund Council , Supervisor of the 11th Beijing Lawyers Association Board of Supervisors, Chairman of the Supervisory Committee of Beijing Dongcheng District Lawyers Association, Deputy Secretary of the Party Committee of the Beijing Dongcheng District Lawyers Committee of the Communist Party of China, and Director of the Beijing Legal Aid Foundation.
---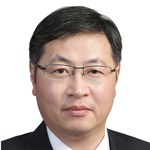 Jiang Ruiming, Managing Partner, Grandway Law Offices
Mr Ruiming Jiang is proficient in securities issuance, company restructuring and establishment, acquisition and merger, asset reorganisation, investment and financing, etc. During his career, Mr Jiang has provided legal services for dozens of corporations on matters related to this and he is trusted deeply by customers and other cooperative agencies.
Mr Ruiming Jiang is the executive partner of Grandway Law Offices. He is also the core member of China Galaxy Securities Co, Ltd and Donghai Securities Co, Ltd, part-time professor of the Business School in University of International Business and Economics, and independent director of Beijing Capital International Airport Co Ltd and other companies. Mr Jiang used to be the member of the 10th and 11th Issuance Examination Commission of the China Securities Regulatory Commission and has rich practical experience on it.
---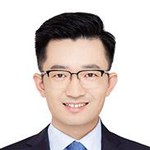 Cui Qiang, Partner, Commerce & Finance Law Offices
Mr Cui practices disputes with special focus on contentious matters regarding equity investment, commercial real estate, construction, international trade and transport, IP and competition, and asset management, etc. Mr Cui has represented numerous financial institutions, MNCs, Chinese SOEs in over 400 proceedings before Chinese courts of various levels and arbitral tribunals at CIETAC, BAC/BIAC, SHIAC, HKIAC and other arbitration institutions.
---
In association with...
Headline Sponsor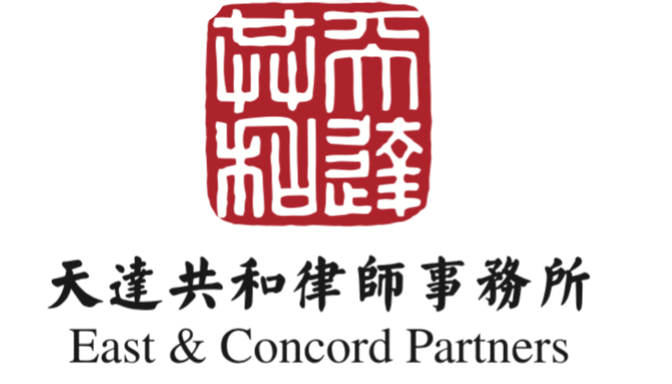 The merger between the East Associates Law Firm and Concord & Partners in 2014 brought into being East & Concord Partners, one of the largest and most comprehensive law firms in China. Briefly, East Associates Law Firm and Concord & Partners were established in 1993 and 1995 respectively, are among the earliest established law firms in China and both have nationwide influence and reputation. It is headquartered in Beijing and has branches in Shanghai, Shenzhen, Wuhan and Hangzhou. The firm has over 300 professionals.
In addition to experienced partners and consultants who have practiced law for more than 30 years, the firm comprises legal experts who have years of working experience in national ministries, courts, international arbitration institutions and prestigious law firms. Most of its partners and attorneys have gained qualifications and hands-on experience in law schools and firms throughout Europe, the US, Australia, Japan, Singapore, Hong Kong and Taiwan.
In association with

Dentons is a global law firm driven to provide clients a competitive edge in an increasingly complex and interconnected world. A leader on the Acritas Global Elite Brand Index and a BTI Client Service 30 Award winner, Dentons is committed to challenging the status quo in delivering consistent and uncompromising quality in new and inventive ways. With a legacy of legal expertise that dates back to 1742, the firm serves the local, regional and global needs of private and public clients.

Founded in 1994, Grandway has become China's leading, highly specialized, professional legal service provider after more than 20 years' steady growth. Headquarterd in Beijing, it has offices in Shanghai, Shenzhen, Chengdu, Xi'an, and Hong Kong to support its national coverage.
Grandway has about 500 lawyers and professionals. Grandway has a highly specialized and experienced team capable of delivering one-stop services across a wide range of practice areas. It boasts a preeminent capital market practice group, whose highly professional services have earned unequivocal recognition from both clients and peer legal practitioners. Grandway also excels in a number of other practice areas, such as dispute resolution, real estate and construction, cross-border investment and M&A, investment fund & asset management, intellectual property, bankruptcy and restructuring, taxation, etc. Grandway commits itself to quality services, specialized expertises, client-based teamwork, in-depth industry experience, and zealous representation.

Commerce & Finance Law Offices is one of the leading private law firms in China. Founded in 1992, Commerce & Finance has steadily built up its practice and reputation. Today, the firm's 101 partners and 89 staff represent a wide range of foreign and domestic clients. In addition, it has developed a close working relationship with the major law firms in many other jurisdictions. It has also established two branch offices in Shanghai, Shenzhen and Hong Kong. The Shanghai Office commenced its operation in December of 1999. The practice is supervised and coordinated by the Beijing head office, and partners in the Beijing office are stationed in Shanghai from time-to-time on a rotation basis, so that clients are assured of access to the firm's combined service and resources. Commencing its business in July of 1998, the Shenzhen office has been operated in the same way.