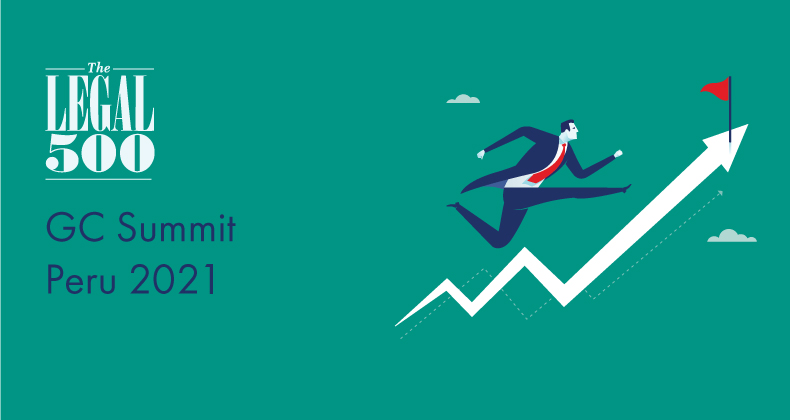 Event information
Event date postponed - Revised date to be released shortly
Venue: Hyatt Centric San Isidro Lima, Avenida Jorge Basadre 367, Distrito de San Isidro, Lima 27
Overview
Undoubtedly, Peru experiences one of its best business moments in the continent and the demand for in-house legal departments proliferates in those companies that seek to extend their internal legal capacity to respond quickly to the business opportunities offered by many industries in the country.
Topics such as, the exchange of pre-M&A sensitive information, the adoption of new INDECOPI procedures and their impact on the corporate scenario, the integration of new effective anti-corruption models, productive decentralisation among others will be addressed by legal experts in four panels of discussion. These panels are specifically designed to give the audience the right knowledge to handle the challenges and opportunities presented by the corporate legal sector with the best legal strategies designed by experts of the most successful companies in the country.
The Legal 500's GC Summit Peru invites the best in-house counsel and the GC's from Peru's most prominent companies to discuss their changing roles as in-house leaders and the challenges and opportunities they are facing in 2020 and beyond. Between comprehensive panel discussions and the opportunity to meet and engage with fellow in-house counsel, GC Summit Peru promises to be a practical and forward-looking event, bringing together the country's top legal minds.
Agenda
GC Summit Peru 2020
1.30pm
Registration and light lunch
2.00pm
Opening remarks
2.10pm
How to develop strategies Pre- M&A and the effects on M&A transactions in Peru.

The panellists will discuss the latest in Peruvian M&A regulation and will then enter into a broader discussion on M&A transactions including the specific challenges that the regulation presents for legal practitioners and what is expected from future regulation in this area.

What are the most efficient, fast and secure information exchange protocols when mergers or acquisitions are prepared?
What impact do the deadlines and legal procedures established by Indecopi have when the legal advisors and in-house lawyers comply with the regulation and what consequences do companies face when failing to comply with the procedures?
How to distribute the costs of M&A
How to recognize and avoid anticompetitive behaviours prior to the authorization of an M&A

Panellists
Mauricio Olaya, Principal Partner, Head of the M&A and Corporate Practice, Estudio Muñiz (moderator)
Pierino Stucchi, Partner, Estudio Muñiz
Daniella Ponce Rázuri, Legal & Compliance Corporate Director, Prosegur
Gianmarco Tagliarino, VP Corporate Affairs & Transaction Structuring, Grupo Breca

3.05pm
How to successfully conduct an M&A Transaction

This practical panel discussion will see participants share strategies and methodology on how the parties of an M&A transaction should prepare themselves in order for it to a successful and efficient process. The speakers will debate (i) the importance of having an agile and experienced internal legal team with clear defined duties; (ii) the rendering of external legal services from the early stages of an M&A transaction; (iii) the utility of industry experience of the external legal team; and (iv) the importance of an orderly and efficient due diligence procedure, among other subjects.

When is it recommended to invoke the services of an external legal counsel? Should external counsel hired on retainer-basis also advise a client in an M&A transaction?
How must a legal team be structured in an M&A transaction?
Which are the roles of the in-house legal team in an M&A transaction?
Which are the main considerations for sellers and buyers during the legal ue diligence procedure?

Panellists
Carlos Arata, Partner, Rubio Leguia Normand (moderator)
Gianna Macchiavello Casabonne, Director of Legal Services, Repsol Peru
Juan Antonio Castro, Chief Legal Counsel, Intercorp
Marcel Cordero, Legal and Compliance Director, Alicorp

3.55pm
Coffee Break
4.10pm
Decentralization, negotiation and digital transformation

The legislation for Peruvian workers seeks to overcome the lag of the last thirty years, while legal advisors look for tools that allow workers and corporations to be approached in a concerted manner and protected by the legal framework. In this session, expert panelists will talk about the best strategies to ensure clear and transparent union negotiations that are ethical and free of corruption and compromise

Why do companies decentralize, and what are the impacts of this trend?
What legal tools allow counsel to recognize leaders, trade unions and other third parties who employ unethical or corrupt practices to dominate the negotiation s and harm the collective and the employer?

Panellists
María Teresa Capella Vargas, Chief Partner of the Labor Area, SANTIVÁÑEZ ABOGADOS (moderator)
Julio Ramírez Bardalez, Former Legal Manager, Unión Andina de Cementos S.A.A
Waldir Reyes Santiváñez, Partner of the Labor Area, SANTIVÁÑEZ Abogados – Piura
César Delgado Caviedes, Senior Associate, SANTIVÁÑEZ Abogados
Juan Carlos Requejo, Vice Minister of Labour, Ministry of Labor and Promotion of Employment of Peru

5.05pm
Business and corporate compliance: keys for an effective
anti-corruption modelPanellists will discuss central issues in the design and implementation of anti-corruption compliance programs, as well best practices for due diligence in commercial interactions with third parties. Specifically, the panel will discuss prevention and verification procedures that have been successfully implemented by compliance functions in the past, and the ways of identifying and mitigating corruptions risks throughout the supply chain.

What approach should be taken toward third parties who are the subject of an official investigation and/or the subject of adverse press?
Internal investigations: what protocols should companies implement so as not to harm due process, rights and legal obligations of all involved?
Protocols: What protocols should the legal and corporate compliance functions follow in relation to the communication with authorities regarding internal investigations?
Why is it important to combat private corruption with a comprehensive approach and how should the boundaries between permitted commercial practices and prohibited practices be clarified?

Panellists
Jose Reaño, Rodrigo, Elias & Medrano Abogados (moderator)
Mariana Olivares, Legal and Corporate Affairs Director, Sodexo Perú
Maria Del Carmen Blume Cilloniz, Deputy Manager, Ferreycorp
Antonio Olortegui, Central Manager of Corporate Affairs, Legal and Compliance, LATAM Airlines

5.55pm
Closing remarks
6.00pm
GC Powerlist: Latin America – Peru 2020
Speakers
Antonio Olórtegui, Central Manager of Corporate Affairs, Legal and Compliance, LATAM Airlines
Antonio Olórtegui joined LATAM Airlines Group in 2006, since then he has occupied several positions such as Head of Employment, Head of Regulation and Competition, Legal and Compliance Manager, and, in 2017, he was appointed Director of Corporate Affairs, Legal and Compliance.
In 2008, Mr. Olórtegui, was appointed international law clerk in the financial and corporate department at the Holland & Knight LLP law firm in the United States, while carrying out his corporate duties as Head of Regulation and Competition in LATAM.
In the last few years, he has served as a board member of the Peruvian Association of Air Companies (APEA), Association of International Air Transport Companies (AETAI) and regular board member of CONFIEP, the most important association of the private sector companies in Perú.
Antonio Olórtegui, holds a degree in Law from the "Pontificia Universidad Católica del Perú" and Lima Bar Association, with Master in Public Services Regulation by the "Universidad Pacífico".
---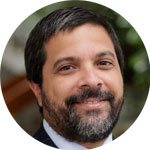 Carlos Arata, Partner, Rubio Leguia Normand
Carlos is a Partner of the Financial and Corporate Practice Area, specializing in project financing, corporate financing, mergers and acquisitions, as well as other corporate operations.
He has significant experience on project finance, issues in the capital market, corporate financing and mergers and acquisitions, especially covering the retail, energy, hydrocarbon, mining and infrastructure sectors, both in the local and international market.
His professional career has been highlighted by the most prestigious international specialized publications such as Chambers and Partners, Legal 500, IFLR and Leaders League.
Before joining Rubio Leguía Normand, Carlos worked as an international associate in the following firms in New York: Sidley Austin LLP, DLA Piper LLP and Clifford Chance LLP where he had the opportunity to participate in the most important infrastructure projects in the country. Previously, he was senior associate in Estudio Grau (now CMS Grau) where he had the opportunity to participate in financing operations in various economic sectors, as well as acquisition operations of large companies.
In the academic field, Carlos has worked as professor of different undergraduate and postgraduate courses related to corporate and financial transactions, in Universidad de Lima, Universidad de Ciencias Aplicadas – UPC, Pontificia Universidad Católica del Perú and Universidad Esan.
---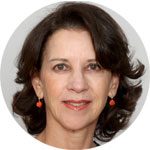 Gianna Macchiavello Casabonne, Director of Legal Services, REPSOL
Gianna Macchiavello Casabonne is a lawyer and university professor with broad experience in Public and Private Affairs.
She has held senior positions in government as well as in private organizations and lead multidisciplinary teams. Gianna held several public offices, such as Under Secretary of Justice.
She has been part of diverse boards of directors and is an active member of the Executive Committee of the Peruvian Chapter of Women in the Profession- WIP, sponsored by the Vance Center for International Justice (NYC Bar Association) and member of Women Corporate Directors, a foundation inspiring visionary boards worldwide. She is part of the list of arbitrators in prestigious arbitration centers.
She is currently Director of Legal Affairs Peru at Repsol Perú a top integrated Energy Company in the oil and gas industry, operating in over 30 countries and the biggest private energy company in Perú.
She is responsible for coordinating Repsol's legal counselling and defense services, while defining courses of action to ensure that the company's undertakings are within the established legal frameworks. In her position in Repsol she has taken part of several M&A transactions.
She is also acting as Chief Compliance Officer in Perú and is responsible for supervising corporate compliance models in the countries of the LATAM region where Repsol operates.
She serves as a member of the Board of Directors of "Refinería La Pampilla SAA", listed in the Lima Stock Exchange Market and is a member of Repsol's Diversity and Conciliation Committee, with the assignment of promoting and facilitating the balance between personal life and work among employees.
---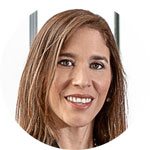 Mariana Olivares, Legal and Corporate Affairs Director, Sodexo Perú
Mariana Olivares joined Sodexo Peru in 2010. She is member of the Board of Directors, Country Leadership Team and Country Ethics Committee, as well. On 2017 Olivares was appointed as Compliance Officer and part of her responsibilities was the implementation of the company's compliance program, obtaining the "Cero Soborno" (Zero Bribe) certification at the end of 2019. Mariana is highly compromise with diversity & inclusion policies and also participates as volunteer in different activities of Stop Hunger in order to contribute to (i) local community development and (ii) fight hunger and malnutrition.
---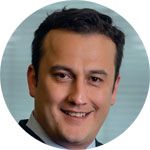 Pierino Stucchi, Partner, Estudio Muñiz
Senior partner and Head of the Competition practice at Muñiz, Olaya, Melendez, Castro, Ono & Herrera Law firm. Expert legal advisor on M&A prior control. Former Legal Manager of Indecopi (Peruvian competition agency), Deputy Superintendent of the Securities Market regulator (SMV) and International officer of the Andean Community of Nations (CAN). Master's degree in Law from University of La Coruña and Master's degree in Law and Business from University of Valencia.
---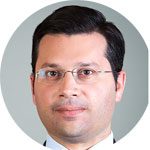 Jose Reaño, Partner, Rodrigo Elias & Medrano
José Reaño leads Rodrigo Elías & Medrano Abogados' White Collar Crime and Corporate Compliance practice groups, and is one of the premier Peruvian lawyers specialized on those subjects.
He has over 20 years of experience advising clients, holds a PHD on Criminal Law and Criminal Sciences from Pompeu Fabra University (Barcelona) and has authored several books on white collar crime and anticorruption. He was an attorney in the ad-hoc Prosecutor's Office in the Fujimori-Montesinos case.
He is regularly recognized as a leading lawyer by international and local publications such as Legal500, Chambers and Partners, Latin Lawyer, among others.
---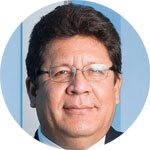 César Delgado Caviedes, Senior Associate, SANTIVÁÑEZ Abogados
César Delgado is a graduate lawyer of the Pontificia Universidad Católica del Perú(PUCP). He has a Postgraduate Diploma in Mining and Environmental Law from the Universidad Peruana de Ciencias Aplicadas (UPC) and a Diploma in Regulatory Management for the Electrical Sector of the Universidad de Ciencia y Tecnología (UTEC). Mr. Delgado has more than 25 years of experience as an advisor specialized in Labor Law and Labor Procedures, both to companies of various sectors of the private industry and multiple organizations and institutions of the public sector, acting as a representative in collective bargaining and solution processes of conflicts. Mr Delgado specialized in advice and sponsorship in administrative and judicial labour processes of high complexity, including strategy and defence in constitutional matters. Mr Delgado has been a member of the labour team in due diligence processes (labour and procedural aspects) representative of the Peruvian market and is in charge of large-scale labour processes. He is characterized by his leadership and as a strategist in defence and legal sponsorship.
---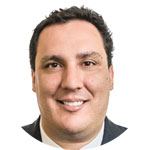 Gianmarco Tagliarino, VP Corporate Affairs & Transaction Structuring, Grupo Breca
Gianmarco Tagliarino is the vice president for corporate affairs and transaction structuring of Breca Corporation. Breca is a business conglomerate originated in Peru that has more than 130 years of existence and that has operations in Peru and other Latin American countries.
---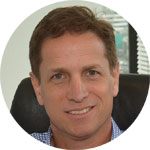 Jose Antonio Castro, Chief Legal Counsel, Intercorp
Jose Antonio Castro is the Corporate Legal Director of Intercorp a leading multi-business conglomerate with operations in more than 11 countries throughout Latin America and is a board member of several companies of Intercorp Group. Juan Antonio has also worked at the Washington DC offices of Wilmer, Cutler, Pickering, Hale and Dorr advising clients in international corporate finance transactions. He has also been the Chief of Staff to the Prime Minister and senior adviser to the Minister of Finance in Peru being involved in the enactment of regulations to strengthen Peru's democratic system and reinsert its economy into the international capital market system.
He has also taught Corporate Finance at the Pontificia Universidad Católica del Perú and the Universidad de Lima (Graduate Program). Juan Antonio is considered a leading M&A, finance and Capital Markets lawyer. As Corporate Legal Director, Juan Antonio has been involved, among others, in more than 20 successful M&A transactions, 15 international bond offerings, two IPOs and in the incorporation of two private equity funds.
Juan Antonio is the General Counsel for Intercorp Financial Services, a NYSE company and that in he was honored to be recorganized by LACCA with the 2018 "Deal Maker 2018" Award by LACCA.
---
Julio Ramírez Bardalez, Former Legal Manager, UNACEM
A vastly experienced legal expert in the corporate, cement and mining sectors, Julio Ramírez Bardález, has been the UNACEM legal manager from 1989 until 2019. During his career, he has taken on numerous prestigious roles. He was the president of the Peruvian Institute of Mining, Oil, and Energy Law between 2006 and 2007, as well as a member of the board of directors of Empresa Minera del Centro – Centromín Perú SA between 1993 and 1996 and member of the board of Unacem, between 2004 and 2010, Ramírez was also president of the Mining committee and Water Committee of the National Mining and Petroleum Society of Peru between 2006 and 2007. Ramírez was also a professor at the University of Piura in 1996 and completed the executive development programs and senior management of the University of Piura. At date, he is member of the board of Unacem Ecuador, CELEPSA and Asociación Unacem.
---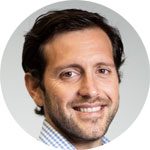 Marcel Cordero, Legal and Compliance Director, Alicorp
Marcel Cordero is the legal and compliance director at Alicorp, the largest Peruvian consumer goods company, with operations in South, Central, and North America. Marcel is responsible for the legal and compliance aspects for activities in ten countries of the Americas (Peru, Bolivia, Ecuador, Brazil, Argentina, Chile, Uruguay, Colombia, Mexico and Honduras) and he works directly in the structuring, negotiation and post-closing operations relations of M&A and VC for the company.
---
Maria del Carmen Blume Cilloniz, Director, Ferreycorp
María del Carmen Blume Cillóniz is the deputy compliance manager of Ferreycorp. The Peruvian conglomerate engaged in the import, distribution, sale, leasing and maintenance of construction, mining, agricultural and transport equipment, vehicles and machinery.
María del Carmen Blume is a lawyer with more than 15 years leading legal and compliance áreas in multinational companies in the financial sector.
Since September 2019 she is deputy compliance manager in Ferreycorp, a Peruvian corporation that has existed for 96 years and is specialized in the provision of capital goods, operating in Peru, Central and South America. She is responsible for the implementation of the corporate compliance program in Ferreycorp and its subsidiaries. During her activities Ferreyros was accredited in the Zero Bribery certification, promoted by the recently created Empresarios por la Integridad association. Holds a degree in Law from the "Pontificia Universidad Católica del Perú", with Master in Compliance by the "Universidad Complutense de Madrid".
---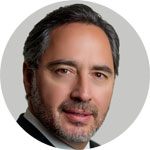 Mauricio Olaya, Principal Partner, Head of the M&A and Corporate Practice, Estudio Muñiz
Mauricio Olaya is recognized as a leading individual for Corporate and M&A practice by renowned directories for lawyers. According to G de Gestión, Mauricio is amid the top influential executives at the Peruvian market. Before, by the same publication, he was considered as one of the CEO with the most significant presence at social networks in Peru.
Mauricio is member of the board for some of the most important companies in Peru, such as Delosi (the largest franchisor in Peru of well-known food brands as KFC, Pizza Hut, Burger King, among others), OPP Films (the largest manufacturer in America of polypropylene), Terminal Portuario Paracas, Machu Picchu Foods (the largest supplier of chocolate for large companies as Mondelez, Arcor and, Nestlé), Empresa Agroindustrial Paramonga, Pesquera Caral and Industrias del Envase.
He's a regular contributor in Semana Económica and El Comercio
---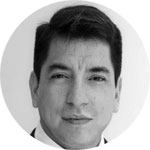 Waldir Reyes Santiváñez, Chief Partner of the Labor Area, SANTIVÁÑEZ Abogados
Waldir Reyes has more than 15 years of experience providing specialized advice on labour, labour and social security matters to companies and corporations of various fields, especially in agribusiness, hydrocarbons, services, construction, among others, as well as providing advice on matters constitutional process and potential human management. Mr Reyes specialized in counselling and representation in collective bargaining and conflict resolution of high complexity, labour cost planning, labour contract technique, and labour audits, as well as in the development of human potential management tools. Mr Reyes also leads work teams in due diligence processes, with emphasis on the analysis of highly complex labour aspects, in reorganizations and acquisitions.
---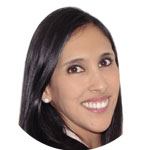 Daniella Ponce Rázuri, Legal Director & Compliance Officer, Prosegur
Daniella Ponce Rázuri is a lawyer from the University of Lima (2004) Winner of the Leader Scholarships Program of the Santander Group and Carolina Foundation, Spain (2005) With more than 15 years of experience providing legal advice and compliance services in regulatory, financial matters, corporate and in the field of economic criminal law. He has held various positions in business groups such as Ripley Peru, the JV of Movistar / MasterCard to boost electronic money and the Prosegur Group in Peru. Professor of the Law Faculty of the Peruvian University of Applied Sciences UPC (2008-2014) Master in Finance and Corporate Law by ESAN Graduate School of Business (2011) and Diploma in Banking Law by IFB Peru (2007) Chairman of the Officers Committee of Market Conduct of the Association of Banks of Peru (2014-2015) She has participated in various academic events as an exhibitor, as well as published opinion articles on regulatory and financial law.