Doing Business In:
The Philippines
Martinez Vergara Gonzalez & Serrano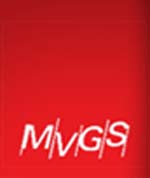 View firm profile
Economic growth through productive foreign investments and trade has been the policy of the government leading to liberalization of laws on foreign investments and granting incentives for and easing restrictions on such investments. To this end, several legislative reforms were enacted over the past two years aimed to boost the country's global competitiveness and attract more businesses, both local and foreign, by providing a better and more favorable business and investment climate. These reforms include:
The Ease of Doing Business and Efficient Government Service Delivery Act of 2018 (Republic Act No. 11032), which aims to cut bureaucratic red tape by improving the efficiency and transparency of government procedures at all levels. Some of its salient features are the automation of government services through the creation of an online Central Business Portal to receive and capture application data, standardization of deadlines for government transactions, streamlining of business application procedures through the implementation of a unified business application form, and zero-contact policy between business applicants and government employees to minimize interference of government officers in business applications.
The Comprehensive Tax Reform Program (Republic Act No. 10963) (CTRP) composed of four packages, the first of which is the Tax Reform for Acceleration and Inclusion (TRAIN) Law, which became effective in January 2018. It simplified transfer taxes and reduced personal income taxes, as well as expanded the value-added tax base and adjusted the different forms of excise taxes. Other packages of the CTRP aim to lower corporate income tax and impose simpler tax rules, and provide incentives to attract industries consistent with development priorities.
The Revised Corporation Code (Republic Act No. 11232) (RCC), which took effect in February 2019, aimed at easing the requirements for doing business and promoting a more favorable business environment in the country. Under the RCC, corporations now have perpetual existence; the minimum required number of incorporators is now reduced to two, and corporations may now qualify as incorporators; a natural person, estate or trust may now form a One Person Corporations (OPC), with a single stockholder as the sole director and president.
Under Executive Order No. 65 (EO 65), certain areas of activities can now be 100% owned by foreigners including adjustment, lending and financing companies and investment houses. Foreigners may now likewise own up to 40% equity (previously restricted to 20%) of private radio communications networks, and 40% equity in contract holders for the construction and repair of locally-funded public works (with certain exceptions).
In the World Bank 2020 Ease of Doing Business report1, the Philippines jumped to the 95th spot from the 124th spot from last year's report. The report compares business regulation in 190 economies across the world. Some notable indicators of ease of doing business are: Starting a Business, Dealing with Construction Permits, Registering Property, Paying Taxes, and Enforcing Contracts, among others. The Philippines's improved rating can be attributed to the government's aim to improve competitiveness and ease of doing business in the Philippines, attributes that are attractive to foreign investors.
Philippine Legal and Judicial System
The Philippine legal system is a mixture of customary usage, Roman (civil law) and Anglo-American (common law) systems and to some extent, Islamic law. Civil law operates in areas such as family relations, property, succession, contract and criminal law, while statutes and principles of common law is evident in constitutional law, corporation law, taxation, insurance, banking, labor relations and procedure.
The main sources of Philippine law are: (1) the Philippine Constitution – the fundamental and supreme law of the land; (2) statutes, including Acts of Congress, municipal charters, municipal legislation, court rules, administrative rules and orders, legislative rules and presidential issuances; (3) treaties and conventions; (4) established jurisprudence by the Supreme Court; and (5) to some extent, customary law pursuant to the constitutional mandate that "the State shall recognize, respect, and protect the rights of indigenous cultural communities to preserve and develop their cultures, traditions and institutions".
The Philippine judiciary consists of the following: first level courts; a national Court of Appeals and the 15-member Supreme Court. A Shari'ah (Islamic law) court system, with jurisdiction over domestic and contractual relations among Muslim citizens, operates in some Mindanao provinces. There also special courts that handle specific cases, such as the Sandiganbayan, that exercises exclusive jurisdiction over violations of the Anti-Graft and Corrupt Practices Act and other crimes and felonies committed by public officials and employees in relation to their office, and the Court of Tax Appeals, which exercises exclusive appellate jurisdiction over appeals from the decisions of the Commissioner of Internal Revenue and the Commissioner of Customs on certain specific issues. There is also an informal local system for arbitrating or mediating certain disputes outside the formal court system.
Cases are generally filed in the first level or special courts, except for cases over which the Supreme Court exercises original jurisdiction, such as cases affecting ambassadors, other public ministers and consuls, and petitions for certiorari, prohibition, mandamus, quo warranto, and habeas corpus. The Supreme Court exercises appellate jurisdiction to review, revise, reverse, modify, or affirm final judgments, and orders of the lower courts.
The main challenge facing litigants in the Philippines is the clogging of the courts which results to cases dragging on for several years before a decision comes out. This has been a consistent concern for foreign investors as this, coupled with the tiering of courts from the first level courts to the appellate courts up to the Supreme Court, has caused cases to be dragged on for years.
In a move meant to de-clog the courts and deliver speedy disposition of cases, the New Rules of Civil Procedure took effect on May 1, 2020, intended to expedite civil and criminal litigations and streamline the litigation process. Among the notable changes made are:
A Complaint and an Answer is required to already contain or append the (a) names of the witnesses, (b) a summary of their intended testimonies, (c) judicial affidavits of the witnesses, and (d) the documentary and object evidence in support of a party's allegations.
A party, who is a complainant, may be authorized by the court to serve summons.
Service of summons may be done through electronic mail to the defendant's electronic mail address, with the court's permission.
Motions to Dismiss are generally not allowed anymore and, where allowed, shorter periods are provided within which to resolve grounds for dismissal.
The new rules now define motions which are to be considered litigious and non-litigious. Non-litigious motions are resolved by the court within five days, without having to await the other party's comment or opposition. Litigious motions, on the other hand, are no longer to be set for hearing by the moving party; it is subject to the court's discretion if it considers a hearing necessary. The other party should file an opposition to the litigious motion within five days from receipt, without waiting for the court to order it to do so. No other submissions shall be considered by the court.
These changes are a welcome development as these are meant to address issues on prolonged hearings and limit actions that the intended to delay the proceedings. With these in place, there is hopeful expectation for more foreign investors to enter the Philippine market.
Foreign Investments
The Philippines' chief legislation on foreign investments is Republic Act No. 7042, otherwise known as the Foreign Investments Act of 1991 (FIA). The FIA provides the basic guide for entry of foreign investments into the country, allowing as much as 100% foreign participation in most enterprises, except in areas wholly or partially reserved to Philippine nationals under the Philippine Constitution, special laws and the Foreign Investments Negative List (FINL).
The FINL is a shortlist of investment areas or activities which are open to foreign investors and/or reserved to Philippine nationals. The FINL is composed of two lists: List A and List B. List A contains areas of investment where foreign ownership is limited by mandate of the Philippine Constitution or by law. List B contains areas of investment where foreign ownership is limited for reasons of security, defense, risk to health and morals, and protection of local small and medium enterprises. The FINL can be accessed at https://www.officialgazette.gov.ph/downloads/2018/10oct/20181029-EO-65-RRD.pdf. Some new activities where 100% foreign direct investment is now allowed are:
Internet businesses, as excluded from mass media;
Teaching at higher education levels provided the subject being taught is not a professional subject (i.e., included in a government board or bar examination);
Training centers that are engaged in short-term high-level skills development that do not form part of the formal education system;
Adjustment companies, lending companies, financing companies and investment houses; and
Wellness centers excluded in Item 4 of List B of the FINL.
There is proposed legislation to amend the FIA to entice more foreign investors into the country, particularly the removal of the practice of professions from the FINL and the reduction in the number of mandatory direct local hires by foreign investors from 50 to 15. The government hopes to attract more foreign investors by enhancing the climate for skilled foreign skilled professionals and to lessen the employment threshold for foreign small and mid-sized enterprises.2
Investment Incentives
Incentives are available to foreign investors under certain laws depending on the activity to be conducted in the Philippines.
Local and foreign enterprises engaged in activities included in the Investment Priorities Plan (IPP) may register with the Board of Investments (BOI) to qualify for entitlement to fiscal and non-fiscal incentives. Preferred investment activities under the most recent IPP include:
(a) Qualified manufacturing activities, including agro-processing
(b) Agriculture, fishery and forestry
(c) Strategic services, covering: integrated circuits design; creative industries or knowledge-based services; maintenance, repair and overhaul of aircraft; charging/refueling stations for alternative energy vehicles; industrial waste treatment; telecommunications; and state-of-the-art engineering, procurement and construction
(d) Healthcare services, including drug rehabilitation centers
(e) Mass housing
(f) Infrastructure and logistics
(g) Innovation drivers
(h) Inclusive business models
(i) Environment or climate change-related projects
(j) Energy
(k) Refining, storage, marketing and distribution of petroleum products
(l) Renewable energy
(m) Tourism
Regional or Area Headquarters (RHQ), Regional Operating Headquarters (ROHQ) and regional warehouses established by multinational corporations under the Omnibus Investments Code, and enterprises locating and operating in certain special economic and freeport zones may likewise enjoy incentives as provided under special laws.
Fiscal incentives may include income tax holiday (ITH) or preferential income tax rates, exemption from national and local contractor's tax, exemption from taxes and import duties, and exemption from wharfage dues and export tax, duty, imposts and fees for exports. Non-tax incentives, on the other hand, include simplified customs procedures for the importation of equipment, spare parts, raw materials and supplies, and exports of processed products, unrestricted use of consigned machinery, equipment and spare parts, and employment of foreign nationals in supervisory, technical or advisory positions.
Government Approvals
Depending on the type of activity to be undertaken in the Philippines, special licenses, clearances or permits may have to be secured in addition to the primary registration with the Securities and Exchange Commission. Some of the businesses that require special licenses include banks, insurance companies, financing and lending companies, securities brokerage, investment houses, hospitals, health maintenance organizations, and recruitment for overseas employment.
In addition, any enterprise seeking to avail itself of incentives under special laws must apply for registration with the relevant regulatory authority. For instance, for incentives under the Omnibus Investment Code, registration must be secured with the BOI.
Philippine Business Vehicles
Common business vehicles for foreign investors in the Philippines are domestic stock corporations or branch offices. Multinational corporations may also establish a representative office, RHQ or ROHQ.
Domestic Corporation
Foreign investors may engage in business in the Philippines by organizing a domestic stock corporation as a local subsidiary. The subsidiary becomes a legally independent unit from its foreign parent company, governed exclusively by Philippine laws.
Investment in a domestic stock corporation has become a lot more favorable for foreign investors with the enactment of the RCC and the introduction of the following changes:
The minimum number of incorporators has been reduced from five to two, who could be natural persons or juridical entities, local or foreign, with no majority local residency requirement;
While a local domestic corporation is required to have an authorized capital stock, the requirement under the old Corporation Code that at least 25% of the authorized capital stock must be subscribed and at least 25% of the subscribed capital stock must be paid-up has been taken out in the RCC, except for certain minimum paid-up capital requirements under special laws.
The minimum number of directors has been reduced from five to two, with no majority local residency requirement.
From the previous 50-year corporate term, a domestic corporation now has perpetual existence unless it elects a shorter term.
Further, under the RCC, a single natural person, an estate, or a trust, whether a Philippine or foreign national, can register an OPC with a single stockholder as the sole director and president. Banks, quasi-banks, pre-need, trust and insurance company may not, however, incorporate as an OPC. Further, an OPC may not be organized for the purpose of exercising a profession.
Branch Office
A branch office does not have a juridical personality separate from its parent corporation and is thus not required to have its own board of directors in the Philippines.
To obtain a branch license, the foreign corporation's head office must prove its legal existence in its country of origin, its financial soundness, and its authorization to set-up a branch in the Philippines. The branch will need to appoint a resident agent in the Philippines.
Other forms of corporate vehicles
Other forms of corporate vehicles are representative office, regional headquarters and regional operating headquarters.
A "representative office" or "liaison office" is a local office of a foreign corporation which deals directly with the clients of the parent company but does not derive income from the Philippines. It is fully subsidized by its head office and undertakes such activities as information dissemination, promotion of the company's products, as well as quality control of products.
Regional headquarters or RHQs are branch offices that serve as a supervisory, communication and coordinating center for its head office, affiliates, subsidiaries or branches in the Asia-Pacific region and other foreign markets. RHQs are neither allowed to derive any income from sources within the Philippines nor to participate in any manner in the management of any subsidiary or branch office it might have in the Philippines. RHQs are likewise restricted from soliciting or marketing goods and services whether on behalf of its affiliates or any other company.
Regional operating headquarters or ROHQs of a multinational company provides qualifying services to its affiliates, subsidiaries or branches in the Philippines, in the Asia-Pacific region and in other foreign markets. These qualifying services include, among others, sourcing or procurement of raw materials, corporate finance advisory services, marketing control and sales promotion, training and personnel management, logistic services and date processing.
Ownership and Lease of Private Lands
Ownership of private lands is limited to citizens of the Philippines or to corporations that are 60% owned by Philippine citizens. Foreign ownership of private lands is, except in cases of hereditary succession, limited only to the foreign national's 40% interest in a landholding company.
Foreign investors may, however, own condominium units in condominium projects where title to the common areas are held by a corporation, provided that the total foreign interest in the condominium project does not exceed 40%.
Foreign investors may also lease private lands up to 75 years. Under the Investor's Lease Act (R.A. No. 7692), lease agreements may be entered into with Filipino landowners for the establishment of industrial estates, factories, assembly or processing plants, agro-industrial enterprises, land development for industrial, or commercial use, tourism, and other similar priority productive endeavors. The lease period is for 50 years, renewable once for another 25 years.
Anti-Trust and Competition
The Philippine Competition Act (PCA) (Republic Act No. 10667) is the Philippines' primary law on anti-trust. The PCA is implemented by the Philippine Competition Commission (PCC), an independent, quasi-judicial body with original and primary jurisdiction over issues relating to competition.
The PCA prohibits exploitative business practices including anti-competitive mergers and acquisitions. A merger is defined as the joining of two or more entities into an existing entity or to form a new entity, and includes joint ventures. An acquisition, on the other hand, is defined as the purchase of securities or assets for the purpose of obtaining control by one entity of the whole or part of another, two or more entities over another, or one or more entities over one or more entities.
Parties to a merger or acquisition agreement where the size of transaction and size of party exceed the thresholds set annually by the PCC are required to notify the PCC of such agreement before consummating the transaction. Current thresholds for size of transaction and size of party are Php2.2 billion and Php5.6 billion, respectively.
After the PCC determines that the notification is sufficient in form, Phase 1 review begins, where the PCC shall determine whether the proposed transaction has a negative impact on competition. If, after the initial review, more comprehensive or detailed analysis is need, the transaction shall proceed to Phase 2 review. In line with the government's efforts to improve ease of doing business in the country, expedited review may be available for the following types of transactions: (a) parties with no actual or potential overlapping business relationships; (b) foreign entities whose subsidiaries in the Philippines only act as manufacturers or assemblers of products, at least 95% of which are exported; (c) parties with a global scale but with negligible or limited presence in the Philippines; and (d) joint ventures formed purely for the construction and development of residential and/or commercial real estate projects.
The PCC may decide to prohibit the transaction if it establishes that the merger or acquisition will or may be expected to substantially restrict, lessen or prevent competition. Alternatively, the PCC may decide to approve the transaction and require the parties to modify the merger or acquisition agreement, or enter into other agreements to remedy, mitigate or prevent the anti-competitive effects resulting from the transaction.
Foreign Exchange Controls
The Bangko Sentral ng Pilipinas (BSP), the central monetary authority of the Philippines, regulates foreign exchange transactions of residents (including corporations organized under Philippine laws, or branches, subsidiaries and affiliates of foreign corporations operating in the Philippines). BSP regulations on foreign exchange transactions cover, among others, inward foreign direct investments, and foreign or foreign currency loans or borrowings. These regulations generally apply only where the foreign exchange that will be used to service payments to non-residents for non-trade, trade and capital accounts transactions will be sourced through the Philippine banking system.
Inward Foreign Direct Investments
At the option of the foreign investor, foreign equity participation in a local investee company may be registered with the BSP to enable the entity to repatriate such capital and remit dividends/profits using foreign currency sourced from Philippine authorized agent banks (AABs) or foreign exchange corporations (Forex Corps). If foreign investments are not registered with the BSP, AABs and Forex Corps will not be allowed to sell foreign exchange to fund the repatriation of the investment and the remittance of profits and dividends relating to the investment. Inward foreign investments duly registered with the BSP shall be entitled to full and immediate repatriation of capital and remittance of dividends, profits and earnings using foreign exchange resources of AABs and Forex Corps.
Registerable foreign investments may be in the form of: (a) direct investments in Philippine firms or enterprises resulting in a non-resident having control or significant degree of influence on the management of a Philippine enterprise); and (b) portfolio investments (such as Peso-denominated securities issued onshore, Peso time deposits with an AAB with a maturity of at least 90 days, Peso-denominated debt instruments, exchange traded funds, and investment funds).
Inward foreign direct investments may be in cash or in kind. For registration purposes, generally, foreign exchange funding for the cash investments must be inwardly remitted but need not be converted to Pesos. Assets eligible for registration as investment in kind include: (a) machinery and equipment; (b) raw materials, supplies, spare parts and other items including intangible assets necessary for the operations of the investee firm.
Foreign or Foreign Currency Loans or Borrowings
Generally, private sector foreign loans/borrowings (including those in the form of bonds/notes/other debt instruments, shareholder advances, and those covered by derivatives transactions) that are not publicly-guaranteed shall be registered with the BSP if these will ultimately be serviced with foreign exchange resources of AABs and Forex Corps.
Why Philippines
In 2018, the Philippines saw an impressive growth in foreign direct investments of up to 29% or approximately Php7 billion worth of investments, compared to the previous year's Php5.38 billion. This growth was primarily due to increasing investor confidence and the Philippines' solid macroeconomic fundamentals and growth prospects.3 In the first quarter of 2019, the total foreign investments approved by the government's investment promotion agencies amounted to Php46 billion, or more than three times the amount approved at the same time in the previous year. The amount further increased in the second quarter of 2019 to over Php49 billion compared to the previous year. Of the investments approved, about 76% of the total foreign investment pledges is allotted for manufacturing, while the rest of the commitments are distributed to administrative and support service activities, and accommodation and food service activities.
The Philippines' emergence as a popular destination for foreign firms in expanding their businesses is attributed to a number of factors4:
Located in the center of Southeast Asia, the Philippines is a critical entry point to over 500 million people in the ASEAN market. It is bound by two major trade routes, namely the West Philippine Sea and the Pacific Ocean, making it a gateway of international shipping and airlines.5
The Philippines has very young, competent and reliable human resources. Filipinos are younger than the rest of the world, with median age of 23.1 years old.6 The country's young population likewise provides a solid market for consumer products.
There is a vast talent pool that can be tapped. The Philippines has a high literacy rate and is one of the highest in Asia in English proficiency.
Infrastructure development is a priority program of the government, with public spending targeted to reach Php8 to Php9 trillion from 2017 until 2020. Key projects under the program, which are envisioned to increase the productive capacity of the economy, create jobs, increase incomes, and strengthen the investment climate, include mass transportation (railways, roads and airports), and industrial and economic zone developments.
In addition, the government has established incentive programs providing further encouragement for foreign firms to invest into the Philippines. Specific activities and generic categories of economic activities are given fiscal and non-fiscal incentives under special laws. These include power generation projects, renewable energy development, tourism, and healthcare.
Current Opportunities
Of recent development is the enactment of the Innovative Startup Act (ISA) (Republic Act No. 11337) which aims is to encourage the establishment and operation of innovative new businesses by providing incentives to startups developing innovative products, processes or business models.
Even prior to the ISA, the Philippines is considered a hotspot for startups as entrepreneurs view Southeast Asia as a primary market to tap, and due to the capability of Filipino workers to speak fluent English and cheap labor that reduces business costs. A 2017 study by PwC Philippines and the Department of Trade and Industry reported over 200 start-ups actively operating. There are currently 500 startups in the Philippines. The industries comprising these numbers are mostly retail, education, fintech, shared service facilities and digital services.
Under the ISA, a startup is any person (Filipino or foreign national) or entity (including foreign registered in the Philippines) which aims to develop:
an "innovative product", defined as a good or service that is now or significantly provided, such as improvements in technical specifications, component materials, software in the product, user friendliness or other functional characteristics;
an "innovative process", defined as a new or significantly improved production or delivery method through changes in techniques, equipment or software; or
an "innovative business model", defined as a new organizational method in business practices, workplace organizations, or external relations.
Qualified startups are given the following benefits and incentives, among others: (a) subsidies for the registration and cost in the application and processing of business registration and operation permits and certificates; (b) endorsement for the expedited or prioritized processing of applications with government agencies; (c) subsidies for the use of facilities, office space, equipment, or services provided by government or private institutions; (d) grants-in-aid for research, development, training, and expansion projects; (e) special visas and expedited visa processing for foreign startup owners, investors, or employees; and (f) endorsement and assistance for participation in local or international startup events or competitions.
Footnotes
1. Copy of the Report can be accessed at: https://openknowledge.worldbank.org/bitstream/handle/10986/32436/9781464814402.pdf
2. https://www.aseanbriefing.com/news/2019/11/01/philippines-foreign-investment-act-amendments-may-attract-fdi-smes.html
3. https://www.aseanbriefing.com/news/2018/12/14/philippines-investment-outlook-2019.html
4. https://boi.gov.ph/why-philippines/
5. https://thehaguepe.dfa.gov.ph/2014-02-04-04-54-45/2014-03-12-02-46-07
6. https://boi.gov.ph/wp-content/uploads/2018/02/PH-in-Demographic-Sweetspot-rev-2.jpg
Authors: Partners Erika B. Paulino and Phil Ivan A. Chan