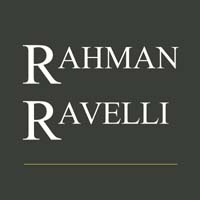 Nicola Sharp of Rahman Ravelli examines the obligations the FCA places on businesses regarding whistleblowing
In its Handbook, the Financial Conduct Authority (FCA) isvery specific and very clear about the obligations it expects companies to meetin terms of whistleblowing.
Chapter 18 of the Handbook was drafted in order to set outthe requirements placed on firms regarding the adoption and communication toUK-based employees appropriate internal procedures for what it terms "handlingreportable concerns made by whistleblowers as part of an effective riskmanagement system''.
It sets out the role of the whistleblowers' champion as wellas the requirement of firms to ensure that settlement agreements expresslystate that workers may make protected disclosures and do not include warrantiesrelated to protected disclosures. The chapter details the whistleblowingobligation under article 73(2) of MiFID, which requires MiFID investment firms(except collective portfolio management firms) to have in place appropriateprocedures for their employees to report potential or actual infringements ofMiFID and MiFIR and other EU-derived whistleblowing obligations. Notably, italso explains the link between a firm's whistleblowing measures and its fitnessand conformity to standards, while also offering guidance on best practice tofirms that do not have to apply the measures covered in the chapter.
Internal Arrangements
SYSC 18.3 of the Handbook states that a firm must establish,implement and maintain appropriate and effective arrangements for thedisclosure of reportable concerns by whistleblowers.
These arrangements must:
* be able to handle disclosures of reportable concerns,including where the whistleblower has requested confidentiality or chose not toreveal their identity
* allow for disclosures to be made through a range ofcommunication methods
* ensure the effective assessment and escalation ofreportable concerns by whistleblowers
* include reasonable measures to ensure that a whistlebloweris not victimised by anyone under the control of the firm
* ensure feedback is given to a whistleblower about theconcern they raised, providing this is feasible and appropriate
* include the preparation and maintenance of appropriaterecords of concerns reported by whistleblowers and the firm's treatment of them
* involve up-to-date, written procedures available to all UK-basedemployees
* include reports made at least annually to the firm's governingbody on the operation and effectiveness of its whistleblowing systems
* include prompt reports to the FCA about each case the firmcontested but lost before an employment tribunal where the claimantsuccessfully based all or some of their claim on either detriment suffered becausethey made a protected disclosure in breach of section 47B of the EmploymentRights Act 1996 or on being unfairly dismissed under section 103A of theEmployment Rights Act 1996;
* make provision for appropriate training for UK-basedemployees, these employees' managers(wherever they are based) and the employees responsible for operating thefirms' internal arrangements.
Chapter 18 encourages firms to invite their appointedrepresentatives and tied agents to consider adopting appropriate internal proceduresto prompt employees with concerns to blow the whistle internally about mattersthat are relevant to the FCA or the Prudential Regulation Authority (PRA).
Training
When a firm devises and introduces a training anddevelopment programme, such a programme should be for all UK-based employeesand make it clear that the firm takes reporting of concerns seriously, whileexplaining the methods for doing so.
The FCA expects training for UK-based employees to cover:
* examples of concerns that could be reported
* examples of action that might be taken by the firm afterreceiving a reportable concern
* how a whistleblower's confidentiality can be protected
* sources of external support, such as whistleblowingcharities;
Managers of UK-based employees should be trained in how torecognise when there has been a disclosure of a reportable concern by awhistleblower as well as how to protect whistleblowers and theirconfidentiality and provide feedback to them, where appropriate. They shouldalso be taught how to ensure fair treatment of anyone accused of wrongdoing bya whistleblower.
All employees of the firm responsible for operating thefirm's arrangements must know how to protect a whistleblower's confidentiality,assess and grade the significance of information provided by whistleblowers andassist the whistleblowers' champion when required to do so.
The Whistleblowers' Champion
A UK banking firm subject to the Senior Managers andCertification Regime (SMCR) must allocate the FCA-prescribed senior managementresponsibility for acting as the firm's whistleblowers' champion. An insurermust appoint a director or senior manager to this role while a firm shouldappoint a non-executive director as its whistleblowers' champion (although ifit does not have a non-executive director it does not have to appoint one tomeet this requirement).
A whistleblowers' champion has the responsibility forensuring and overseeing the integrity, independence and effectiveness of thefirm's whistleblowing policies and procedures; including those designed to protectwhistleblowers from victimisation arising from them reporting concerns. Aperson appointed to this role should have a level of authority and independencewithin the firm and access to sufficient information and resources – including independentlegal advice and training – to enable him to carry out that responsibility. Butthis does not have to be a day-to-day operational role or be based in oneparticular place.
Settlement agreements with workers
A firm must include a term in any settlement agreement witha worker that makes it clear that nothing in such an agreement prevents aworker from making a protected disclosure.
The Handbook states that firms can use the following working– or an alternative that has the same meaning – in a settlement agreement:
"For the avoidance of doubt, nothing precludes [name ofworker] from making a "protected disclosure" within the meaning of Part 4A(Protected Disclosures) of the Employment Rights Act 1996. This includesprotected disclosures made about matters previously disclosed to anotherrecipient."
Firms must not request that workers enter into warranties requiringthem to disclose to it that they have made a protected disclosure or that theyknow of no information which could form the basis of a protected disclosure.Firms are also not able to use measures that are intended to prevent workersfrom making protected disclosures.
MiFID and other EU legislation
A UK MiFID investment firm (apart from collective portfoliomanagement investment firms) must have appropriate procedures in place for itsemployees to report a potential or actual breach of any rule implementingMiFID, a requirement imposed by MiFIR or any EU regulation adopted under MiFIDor MiFIR. These procedures must enableemployees to make an internal report via a channel that is specific,independent and autonomous. This channel can be provided through arrangementsmade by social partners, subject to the Public Interest Disclosure Act 1998 andthe Employment Rights Act 1996.
This requirement will apply to a third country investmentfirm as if it were a UK MiFID investment firm (unless it is a collectiveportfolio management investment firm) if that firm carries on MiFID orequivalent third country business from an establishment in the United Kingdom.
Other similar whistleblowing obligations apply to thosesubject to FCA regulation under EU legislation, including Article 32(3) of theMarket Abuse Regulation, article 71(3)of the CRD, Article 99d(5) of the UCITS Directive, Article 24(3) of theSecurities Financing Transactions Regulation and Article 41(4) of theProspectus Regulation.