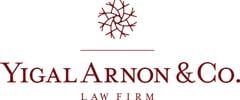 Nondiscrimination has been the neglected stepchild of the FRAND
commitment. Patent owners participating in standards organizations typically
commit to license their technology on "fair, reasonable, and nondiscriminatory
("FRAND") terms."
While a number of cases have provided extensive
consideration of the first "fair and reasonable" part of FRAND, until recently, U.S.
decisions provided only meager analysis of the second "non-discrimination"
prong.
The recent TCL decision3
in the United States and the Unwired Planet
decision
in the United Kingdom provide significant new guidance concerning the
FRAND nondiscrimination requirement. Unfortunately, advancing 5G technology
will bring new difficulties in applying that requirement, and neither decision will
assist in addressing these coming complexities.
 nondiscrimination_in_5g_standards