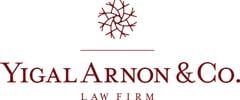 Non-disclosure agreements are a crucial, but often overlooked, tool in allowing startup
companies to grow, build strategic partnerships and explore new business relationships
necessary to develop their product or bring it to market. These agreements are often short
(sometimes only a page or two) and lead many founders to forego legal advice to get past
this "formality" and begin working with the other party to the NDA. Yet, NDAs are
important agreements with potentially far-reaching implications for the protection of a
company's confidential information and intellectual property, and mishandling of NDAs
can come back to haunt a startup years later.
 crash_course_on_non-disclosure_agreements