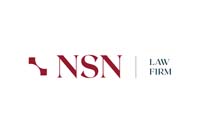 On 25.03.2020, The Grand National Assembly of Turkeyenacted the Law numbered 7226 for the amendments on certain Codes as well assuspension of the procedural deadlines on the purpose of preventing loss of anyjudicial rights due to the Covid-19 pandemic.
With regard to suspension of the procedural deadlines,enforcement of precautionary attachment orders has been suspended as of22.03.2020 until 30.04.2020 under the provisional article 1 of the abovementionedLaw. In addition, pursuant to said provisional article, if the Covid-19pandemic continues, suspension period may be extended up to 6 months for onceby the President and the scope of said extension period may be restricted.
However it is still possible for the claimant to applyto the competent Turkish Court for precautionary attachment/arrest order on theship, and to obtain the order if the statutory conditions are satisfied. Nevertheless,said order cannot be enforced until 30.04.2020. In such respect, should thesuspension period is not extended by the President, any arrest order willbecome enforceable as of 04.05.2020.
In addition to the above, this also brings usto a question whether the arrest order, which has been already written to thePort Authorities by the Execution Office but has not been applied as the ship hasnot yet arrived to any of the Turkish ports, can be enforceable or not until30.04.2020. In our view, said arrest order will be applied by the Turkish PortAuthorities and the ship will not be allowed to sail. In such respect, the shipmay only be released either by paying the debt or by depositing security.Pursuant to abovementioned provisional article 1, payments are accepted duringthe suspension period and any of the parties to the execution proceeding mayrequest the actions in favor of the other party to be enforced. Therefore,making payment to the file of the Execution Office, or depositing security torelease the ship is possible within the suspension period, however the shipowners may experience delays as the Execution Offices are not functioning asper normal due to Covid-19 pandemic restrictions.
Please do not hesitate to contact usfor further inquiries.
Ece Melike Yüce
Associate Attorney
NSN LAW FIRM