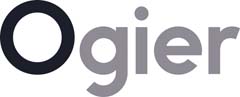 Michael Snape in Ogier's Hong Kong Dispute Resolution team has been promoted to managing associate.
A cross-border commercial litigation specialist, Michael is a highly experienced dispute resolution lawyer who has practised in both the Cayman Islands and New Zealand.
Michael has regularly appeared as leading counsel in the Cayman Islands' courts at all levels, and has particular expertise in share valuation disputes, having advised on many of the leading cases before the Cayman Islands' courts.
Hong Kong Practice partner Nicholas Plowman said: "We are delighted to announce the promotion of Michael, who has become an invaluable member of our Dispute Resolution team since joining us in July 2018.
"Michael is highly regarded by clients and colleagues alike, and his drive and can-do attitude have been instrumental in achieving positive results for clients in hard-fought cases".