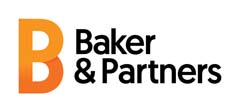 Baker & Partners has
welcomed its newest team member, Director of
Regulation Debbie Sebire.
Debbie brings over 25 years of hands-on experience within Jersey's finance industry, specifically in the local trust and regulatory environment. She previously worked at Citigroup's Jersey Trust Company from 1991 to 2005, before moving to the Jersey Financial Services Commission (JFSC) as Director of Trust Company Business for eight years. Her role at the JFSC involved establishing new practical frameworks for trust companies, as well as reviewing business against regulatory requirements for anti-money laundering and terrorist financing. She also contributed to the development of policy and legislation for trust and regulatory business as a Member of the JFSC's executive board. Additionally, Debbie acts as Commissioner with the Jersey Gambling Commission and is a Member of the States of Jersey's Police Complaints Authority.
In her new role, Debbie will work alongside Baker & Partners' team of experts to advise and act on situations relating to regulated financial services businesses in Jersey. Namely, advice on trust company practice and regulatory supervision and enforcement.
Debbie's appointment has come alongside news that Baker & Partners Senior Associate, James Sheedy will be qualified to practice Jersey law following his call to the Jersey Bar as an Advocate of the Royal Court of Jersey on 19th January 2017.
Prior to joining Baker & Partners, James undertook training in a specialist Chancery Chambers in London and was called to the Bar of England and Wales in 2008. He joined Baker & Partners as an English Barrister in 2014 and advises on a broad range of contentious and non-contentious trust and company law disputes.James has been involved in several high-profile cases including:
CMC Holdings v Forster, RBC Trust Company (International) Ltd (breach of fiduciary duty and dishonest assistance) – Ongoing
Heinrichs v Pantrust International SA (hostile trustee removal, asset tracing, sham trusts) – Ongoing
Stephen Baker, Senior Partner at Baker & Partners, commented:
"I'd firstly like to welcome Debbie as our newest team member. She has had an extensive career in the field of regulation and trust in Jersey and her knowledge will be invaluable to both our team of experts and clients. I'd also like to congratulate James on qualifying as a Jersey Advocate, allowing him to operate on matters relating to our local jurisdiction. He has been a highly valued member of Baker & Partners for several years and this achievement adds another facet to his already diverse skillset. It's fantastic to begin 2017 with such positive news."
Find out more about Debbie Sebire and James Sheedy by visiting www.bakerandpartners.com