Doing Business in...
Turkey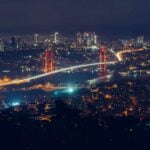 WHAT HAS CHANGED IN THE LAST YEAR THAT HAS IMPACTED THE WAY BUSINESS IS CONDUCTED? With its wide production possibilities, qualified workforce, strategic location, modern logistics infrastructure and incentive packages that can meet every need, in addition to these commercial advantages, Turkey located on the east-west line of energy resources, in Europe, is one of …
Contributed by KILINÇ LAW & CONSULTING
Read More...
Legal Market Overview
In 2019, Turkey's economic slowdown showed no signs of abating; financial market volatility and inflated political uncertainty rattled investor confidence. The 2018 currency crisis, which saw the Turkish lira (TRY) plunge in value, put an end to the construction-fuelled boom driven by cheap foreign capital. The corporate M&A market has also suffered, with no big-ticket deals, more market exits, fewer IPOs and lower foreign investment. A lack of investment in new projects in Turkey has coincided with growth in restructuring and refinancing work in the banking, corporate and projects sectors.
The weakened economy has led to many businesses being unable to repay their debts, which has resulted in an increase in litigation and arbitration work for the Turkish legal market. In addition, restructurings and insolvencies are another growth area. The fintech sector also continues to grow, creating work in the corporate and intellectual property spheres. Fintech has been a key innovator for payment systems, and money collection and transfer; one example of its increasing importance was the $165m acquisition of the Turkish digital payments company Iyzico by the Dutch company Pay U.
The government is confident of economic recovery and cut interest rates in the fourth quarter of 2019; this was driven by an improvement in the inflation outlook and a moderate improvement in economic activity.
It should be noted, however, that the recent military offensive in northeast Syria and the crackdown on personal and political freedoms in the country since the attempted coup in 2016 has led many to question whether Turkey is a viable and stable investment opportunity. Local elections near the start of 2019 saw President Recep Tayyip Erdoğan's Justice and Development Party (AKP) lose many seats, countering the narrative of democratic backsliding in the country. The situation in Turkey is fluid from an economic, legal and political perspective.
In terms of international affiliations, Kinstellar/CCAO is now affiliated with local firm Gen Temizer Ozer, while Özdirekcan Dündar Senocak Attorney Partnership is now affiliated with Gide Loyrette Nouel A.A.R.P.I.. The market is still dominated by the larger internationally-affiliated firms, including White & Case Europe Danışmanlık Hizmetleri Avukatlık Ortaklığı, which is tied to GKC Partners (in professional association with White & Case). Esin Attorney Partnership, Member of Baker & McKenzie International and Balcıoğlu Selçuk Ardıyok Keki (which cooperates with Dentons) are also prominent.