Firms in the Spotlight...

Meziou & Elleuch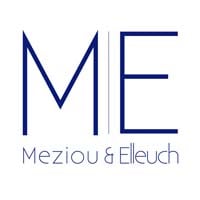 M&E is a business law firm that builds on the experience and backgrounds of its members to create a firm set up which provides high quality legal services. The firm provides seamlessly an integrated legal service to clients. M&E work with the international firms on trans-border transactions and matters.
View Profile...
Legal Market Overview
The relatively small Tunisian legal market is mainly driven by foreign investment, and many local firms, as well as international law firms, are well placed to handle cross-border transactions for local and international clients. Since the democratisation of the country in 2011, as a result of the Arab Spring, the economy has struggled to stabilise; it remains in a transitional phase; unemployment remains elevated and inflation is high. As a result, major transactions are less frequent. The October 2019 presidential election provided a key focus for law firms as transactions were slightly accelerated in the run-up. Despite the political uncertainty, many firms reported several transactional, restructuring and financing mandates, as well as disputes, during the year. Local firms such as Adly Bellagha & Associates, Cabinet Donia Hedda Ellouze, Ferchiou & associés, JurisMed and Meziou Knani & Khlif  are well placed to advise on local and cross-border mandates. Tunis-based offices of international firms, such as Eversheds El Heni (a member of Eversheds Sutherland) and Global Lawyers North Africa in partnership with Gide Loyrette Nouel, are uniquely placed to leverage their international presence for Tunisian transactions and disputes, and are regularly instructed by foreign investors and international clients. International firms are also prominent in the North African region and are often engaged on major projects, as well as corporate and financing transactions, often leading work from Casablanca, Paris and London.