Doing Business in...Switzerland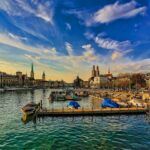 Why Switzerland? Switzerland is globally recognised as a world-leading country in many respects. It has extremely high quality of life (joint-2nd in the 2020 Human Development Index of the United Nations Development Programme), international credibility, political and social stability, a transparent legal system, a liberal and highly competitive economy, strategic geographical position, and multiculturalism. Little …
Contributed by Teichmann International
Read More...
Firms in the Spotlight...

Lenz & Staehelin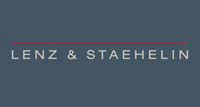 While Lenz & Staehelin is acknowledged by most as Switzerland's leading law firm, its connections and expertise span the globe.
View Profile...
Firms in the Spotlight...

MLL Meyerlustenberger Lachenal Froriep Ltd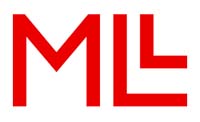 MLL is a full service law firm specialized in representing and advising clients at the intersection of high tech, IP rich and regulated industries.
View Profile...
Legal Market Overview
The legal market in Switzerland remains stable. As a result of the country's decentralised structure, there are a number of key business hubs across the country. In the French-speaking part of Switzerland, Geneva stands out as an arbitration hub and remains well known for private banking, as well as for work in the sports sector, due to the presence of a number of governing bodies. Firms in Zurich, as well as Bern and Basel, are best known for their strength in corporate, M&A, real estate and capital markets, where they are instructed by domestic as well as a growing number of foreign companies and investors. Zug is endearingly described as Europe's Silicon Valley, with considerable activity in the blockchain and bitcoin space, while Lugano is conveniently located for clients from central and southern Europe.
There has been no sign of a slowdown in the market and firms have reported seeing a spike in instructions to provide advisory support, as well as assistance with the newly introduced Federal Act on Tax Reform, which was approved by popular vote. The act is twofold in its objectives: aiming to secure Switzerland's long-term future as an attractive jurisdiction – from a tax perspective – for global corporations, while simultaneously restoring international acceptance of the Swiss tax system and securing an appropriate level of tax revenue. Firms have also reported an increase in mandates related to the Financial Services Act and Financial Institutions Act, both introduced in 2018.
On the data privacy and data protection front, there has been some movement away from GDPR-aligned and regulatory-based work towards high-stakes disputes in the space. However, compliance and regulatory matters are increasingly important in the fintech sector, where there is a ever-growing need for clients to keep up-to-date with the latest FINMA and LIBRA regulations. There has also been a vast increase in the number of ICOs, as well as start-up companies requiring legal services as they look to establish themselves in the Swiss market as well as abroad.
The legal market is dominated in most practice areas by established full-service law firms including Bär & Karrer Ltd., Lenz & Staehelin, Homburger, Niederer Kraft Frey AG  and Schellenberg Wittmer Ltd. Other prominent players are Pestalozzi and Walder Wyss Ltd, as well as international law firms Baker McKenzie and CMS. In the dispute resolution space, there are a number of specialist players, notably LALIVE, Lévy Kaufmann-Kohler and Wartmann & Merker.