Firms in the Spotlight...

Aleksic and Associates Law Office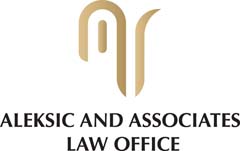 Aleksić & Associates is an independent, full-service corporate law firm. Our spectrum of services ranges from business law, to civil and criminal law. With over 320 attorneys, associates and advisors constantly engaged in client matters, we offer a complete range of legal services to clients and investors coming to Serbia and South East Europe.
View Profile...
Firms in the Spotlight...

Andrejic & Partners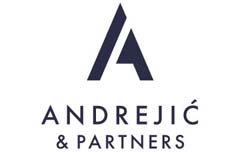 Andrejic & Partners is a full-service law firm with an office in Belgrade. Our firm provides tailored legal services designed to meet all needs of our clients. We provide high-level consulting services to both multinational companies as well as small companies and start-ups.
View Profile...
Legal Market Overview
The Serbian economy rebounded in the third quarter of 2019, with 3.6% GDP predicted for the year. This was thanks to a recovery in industrial production, increased investment levels and strong household spending. It has also been aided by a governmental economic reform programme that focuses on economic and financial stability, reduced public debt, and a rise in both employment levels and living standards.
Demonstrative of the progress made in implementing structural and institutional reforms, Serbia is currently a candidate country for European Union membership.
Although the Serbian economy remains largely dependent on manufacturing and exports, the country's top energy lawyers regularly advise on projects involving the expansion of its energy and infrastructure sectors. Mining is also an area that provides significant work for Serbia's leading law firms.
JPM Jankovic Popovic & Mitic and Karanovic & Partners are examples of highly regarded domestic law firms that field specialists across a number of practice areas. Strong regional firms also play key roles in Serbia's legal market. These include BDK Advokati AOD, Moravcevic Vojnovic and Partners in cooperation with Schoenherr, Law Office Miroslav Stojanovic, in cooperation with Wolf Theiss, and Petrikic & Partneri AOD in cooperation with CMS Reich-Rohrwig Hainz. Harrisons Solicitors is the only English law firm with an office in Belgrade.