Doing Business in...Romania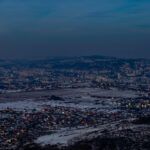 Introduction Romania is going through two processes of transformation. One process, which has started more than 30 years ago, is one of continuous modernization and convergence with its EU more developed counterparts. Albeit for the average Romanian this may not be entirely apparent, Romania has indeed evolved dramatically from an economic standpoint, in many years …
Contributed by Nestor Nestor Diculescu Kingston Petersen
Read More...
Legal Market Overview
Romania's standing in the global economy continues to grow, especially when compared to some of its regional neighbours, which have struggled in the wake of the financial crisis. Annual GDP growth has been over 3.5% since 2013, and the country's positive trajectory was further reflected in September 2019 when the global index provider, FTSE Russell, upgraded its investment status from 'frontier' to 'emerging market'. Unsurprisingly, this promotion was warmly welcomed by Romania's commercial lawyers, who anticipate a rise in foreign investment as a result, particularly in the country's capital markets. This will add to other booming areas, such as commercial real estate.
The bulk of Romania's commercial legal work is carried out by a group of leading domestic and international law firms. Among Romania's independent firms, it is Nestor Nestor Diculescu Kingston Petersen, Tuca Zbârcea & Asociatii, Musat & Asociatii and Filip & Company that have historically dominated the market in some shape or form. The challenge for them has been to institutionalise and hold onto their top talent. Most have been unsuccessful in this regard, and there is rarely a year that passes without a team of lawyers spinning off to establish their own practice. Recent examples include the demise of PeliFilip, following the departure of a team of lawyers to form Peli Partners, while the bulk remained at Filip & Company. A new entrant in the regulatory and competition space is GNP Guia Naghi si Asociatii S.C.A., established by the former head of competition at D&B David si Baias SCA, Manuela Guia, and her partner Bianca Naghi. For savvy clients willing to shop around, this ensures something of a buyer's market, as the newer firms typically have lower overheads and lower fees.
Buyers of legal services looking for a more cross-border approach can also benefit from Romania's wide choice of regional and global firms. Kinstellar has a good standing in the regional market, and still fields some of the original ex-Linklaters lawyers who set up the firm in 2008. Austria's Schoenherr si Asociatii SCA and Wolf Theiss, and Germany's Noerr, are also highly popular with German-speaking clients, as well as major corporates and banks from other jurisdictions. RTPR Allen & Overy (Radu Taracila Padurari Retevoescu SCA in ass, Clifford Chance Badea, CMS, DLA Piper Dinu SCA and Dentons also have significant offerings, particularly when it comes to high-end cross-border corporate finance, projects and disputes.