Firms in the Spotlight...

AAMM Law Firm

Abecasis, Moura Marques & Associates, Law Firm was founded in 2012 by two eminent lawyers: José Filipe Abecasis and Paulo de Moura Marques. The firm is widely recognised for its high level of specialization in public employment with a particular focus on key industry sectors. It is also recognized for the excellence, rigour and innovation …
View Profile...
Firms in the Spotlight...

Abreu Advogados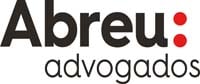 Abreu Advogados is an independent law firm with over 28 years of experience in the Portuguese market and present in 10 locations. As a full-service law firm with offices in Lisbon, Porto and Funchal, Abreu Advogados is one of the largest law firms in Portugal. With a team composed of more than 220 fee earners …
View Profile...
Legal Market Overview
Following the financial crisis, Portugal has demonstrated consistent growth as part of its economic recovery. Continued fiscal consolidation, coupled with structural reforms, has diminished the high public debt, and the incumbent government has successfully brought the budget deficit close to zero. The Socialist Party has retained power, but still fell short of an outright majority in the October legislative elections.
In what can be described as a 'post-crisis period', the banking sector is now in a more stable financial position, following the disposal of a large portion of its existing stock of non-performing loans (NPLs). Banks continue to play an important role in the sourcing of transactions, with NPLs and real estate-owned (REO) portfolios continuing to trend upward in the M&A space. The large inflow of new players – such as multinational companies and international funds – taking part in portfolio transactions is a clear sign of a decisive shift toward a seller-heavy market.
Real estate remains one of the most dynamic sectors in the country, closely followed by telecoms, infrastructure and energy. The latter is seeing a renewed focus on sustainable development, evidenced by the launch of the country's first-ever solar auction.
The implementation of the EU's anti-money laundering and ultimate beneficial owner directives looks set to make the domestic market more transparent and render it an attractive venue for foreign investment. GDPR officially entered the Portuguese legal code in August 2019, but an impetus for increasing compliance was already building before then, with a number of law firms expanding their service offering to match client demand.
2019 continued to be an active year for the Portuguese Competition Authority, which has demonstrated its ability to conduct more investigations within tighter timeframes. Furthermore, the employment law market is expected to stay busy, following important changes to the Portuguese Labour Code and Social Security Code (Law no. 93/2019 of 4 September 2019).
Full-service law firms Morais Leitão, Galvão Teles, Soares da Silva & Associados, PLMJ and VdA remain at the forefront of the domestic legal market, fielding vast experience in high-profile matters and large-scale deals across a range of fields. Iberian heavyweights Garrigues, Uría Menéndez – Proença Carvalho, Cuatrecasas and Gómez-Acebo & Pombo also continue to play a relevant role in the Portuguese market. Linklaters, CMS and DLA Piper ABBC are other international names to note.
The legal market is generally in a period of maturation, with many firms embarking on a process of generational transformation and modernisation. Parallel to the existing trend of increased dynamism in the market, movement at the partner and associate levels is common. Notable lateral hires include that of former PLMJ fraud and white-collar crime practice head João Medeiros, who is now at VdA. Manuel Santos Vítor, who was previously overseeing the corporate group at PLMJ, joined Abreu Advogados. Daniel Proença de Carvalho of Uría Menéndez – Proença Carvalho officially announced he was taking a step back from legal practice, setting his retirement for late 2019.
In other market developments, Miranda & Associados incorporated Oporto-based firm RPC – Rios, Pinho & Cristo Sociedade de Advogados, following its commitment to strengthening its presence within the domestic market; and Portuguese law firm N. Maldonado Sousa & Associados was integrated into Kennedys' Lisbon office.