Firms in the Spotlight
Legal market overview
AL-YAQOUT LEGAL GROUP (AYLG)
AYLG is an integrated speciality law firm in the state of Kuwait that provides client-focused global services. The law firm was founded in the year 2004 by attorney Hamed Mohammed Al-Yaqout, who was a leading corporate attorney in Kuwait and other GCC countries.
View Profile...
Dr. Faisal Alfahad & Partners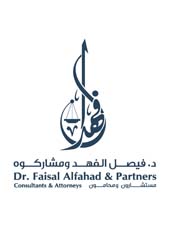 Dr. Faisal Alfahad and Partners is an entrepreneurial and a full-service Kuwaiti law firm with international extent and a focus on growth-oriented businesses. We provide first class, efficient, effective solutions and integrated legal services. Our experience and knowledge of our clients' businesses and industries also enable our firm to serve as trusted advisors to founders, …
View Profile...
Legal market overview in
Kuwait
Kuwait has a petroleum-based economy, with petroleum accounting for half of its GDP and 90% of government income. In the face of dwindling oil prices, in recent years, the Kuwaiti government has set forward the Vision 2035 programme and a number of business-friendly initiatives in order to effect an injection of capital into the Kuwaiti economy. These include legislative orders to increase international competition and private investment, as well as the creation of free trade zones and PPP projects designed to develop Kuwait's commercial and social infrastructure. One key objective is to transform Kuwait into a banking hub to rival other Gulf territories. The Kuwait National Cultural District, a multibillion dollar development project, and one of the largest cultural investments in the world today, is currently undergoing construction. There is also a push to hold overflow FIFA matches in 2022 in Kuwait, indicating Kuwait's longstanding desire to transform Kuwait into an international tourism hub. Consequently, a number of Kuwaiti firms are well-versed in construction projects, administrative law and foreign direct investment. Additionally, a joint cooperation protocol was signed in Kuwait to protect key OPEC exporter's ports. And recently, Saudi Arabia and Kuwait made a breakthrough in an oil 'neutral zone'. Also notable is that Qatar and Kuwait signed a memorandum of understanding to promote cooperation under international law. International firms such as Al Tamimi & Company and DLA Piper Kuwait in Association With (NEN) Al-Wagayan, Al Awadhi and Al-Saif have established a strong footing in Kuwait, while ASAR – Al Ruwayeh & Partners, Taher Group Law Firm (TAG) and Al Markaz Law Firm are among the market's dominant domestic firms.