Doing Business in...Iceland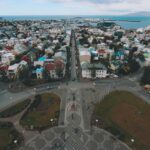 THE BUSINESS ENVIRONMENT The Icelandic business environment can be described as a modern western environment. Iceland is a member of the EEA Agreement and as such enjoys the benefits of the European Single Market. In a recent survey Iceland was ranked 7th in Europe in a country ranking measuring the ease of doing business. Furthermore, …
Contributed by Lex Law Offices
Read More...
Legal Market Overview
In 2019 the headline grabbing development in Iceland's legal industry was BBA's merger with Fjeldsted & Blöndal, recognized by peers as a major act of consolidation. The newly incorporated BBA//Fjeldco has the ability to advise clients in Iceland, England, New York and France, with particular strength in banking and finance and corporate and M&A mandates.
Otherwise, the major players remain consistent. Lex Law Offices is a notable full-service firm in the jurisdiction and fields a particularly strong litigation division. The team was recently involved in a landmark case representing Arnarlax in a claim against the government regarding salmon fishing rights. Other well-established firms in Iceland, with strong expertise in all areas of law and a diverse range of international and domestic clients, are Juris, LOGOS and Landslog – Law Offices.
Turning to Iceland's economy, the recent bankruptcy of budget airline WOW air dealt a major blow to the tourism industry, which is one of the main contributors to the country's GDP. The airline received funds from an investor in late 2019, however with flights being reintroduced in a phased process, the immediate impact of the airlines' bankruptcy on tourism will continue to be prevalent.
Overall, however, the picture for companies in Iceland is fairly positive. More than ten years on from the financial crash, most companies and banks have restabilised through restructuring processes, reflected by a sharp downturn in activity in this area of law.