Doing Business in...Gibraltar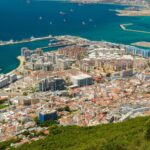 Gibraltar combines strong economic growth and a favourable tax regime with a warm, Mediterranean climate and vibrant lifestyle. It enjoys a solid global reputation for stability and efficiency with robust infrastructure and prudent regulation. Gibraltar's small size and close-knit community delivers considerable speed to market with easy accessibility to key decision makers in the jurisdiction. …
Contributed by Hassans
Read More...
Legal Market Overview
The cornerstones of Gibraltar's economy remain tax, shipping, gaming and  real estate. Add to this the now established market in fintech, notably blockchain, cryptocurrency and distributed ledger technology (DLT); of particular note was a new regulatory regime that came into effect in January 2018 with regard to DLT. Brexit uncertainty is also providing an uptick of work in contingency planning and preparation.
Redomiciling and Category 2 work continue to be prominent, as well as tax advice to high-net-worth individuals. Hassans maintains its strong position in the market due to the range and depth of expertise it provides, with ISOLAS LLP and Triay & Triay also key names. TSN Barristers & Solicitors is a go-to firm for construction and Ince Gibraltar has notable experience in the gaming sector.