Doing Business in...
Bulgaria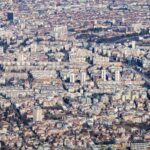 Delchev & Partners are especially proud to announce the publication of the Bulgarian book "Vertical Agreement, EC – Bulgaria" ("Вертикални споразумения, ЕС – България") co-authored by our colleague Ivan Marinov (Иван Маринов). This is the first Bulgarian book dedicated to the commercial and competition law aspects of vertical agreements under EU and national competition law. …
Contributed by Delchev & Partners
Read More...
Firms in the Spotlight...

Vladimirov Law Office

Vladimirov Law Office is a leading Bulgarian law firm with 30 years of valuable legal experience and a modern vision. It combines a team with great expertise in Maritime, Shipping, Transport, Arbitration, Insurance and International Law and lawyers with new age approach and knowledge in present matters such as EU Law, Public Tender, GDPR, Labour …
View Profile...
Legal Market Overview
Despite macroeconomic trends indicating an imminent global slowdown, growth in Bulgaria continues at a brisk pace: at 3.7%, it remains one of the fastest-growing economies in Europe. This growth is driven by three key sectors – energy, real estate, and the IT sector.
Plans for the construction of the Interconnector Greece-Bulgaria pipeline (ICGB) has created opportunities for domestic and international property developers, infrastructure, and logistics firms, while energy companies are once again investing in the development of new hydroelectric and photovoltaic power plants. Bulgaria's electricity exchange, Ibex, continues to attract investors, and the planned natural gas exchange, operating under similar principles, is likely to spur further market growth.
Real estate markets in Sofia and Varna are buoyant, due partially to an increase in tourism, but principally due to the astonishing growth of the Bulgarian IT sector, primarily based in and around Sofia. A key growth market is IT outsourcing, as well as software-as-a-service, fintech, and cloud computing firms, which has led to greater demand for high-tech office space.
In the corporate and commercial space, foreign direct investment is slightly lower than previous years, and although there have been some high-profile market exits, major companies including Uber are seeking a foothold in the Bulgarian market. The banking sector has seen significant consolidation in recent years, with Eurobank Bulgaria having bought the Bulgarian subsidiaries of Piraeus Bank, and Société Générale selling its subsidiaries to OTP. Non-bank consumer lending is also on the rise.
Most of the country's high-profile legal work is carried out by a handful of key firms, roughly divided between Bulgarian and international firms. Boyanov & Co., Djingov, Gouginski, Kyutchukov & Velichkov, Dimitrov, Petrov & Co, Tsvetkova Bebov Komarevski, Penkov, Markov & Partners and Kambourov & Partners are among the most prominent generalist Bulgarian firms, while Andonov & Radinska Law Firm and Jordanov, Ignatov, Ivanov Law Firm provide top-level expertise in real estate and energy respectively. Of the international firms, CMS, Deloitte Legal Law Firm and Wolf Theiss are expanding their operations both within the country and across the region, while Kinstellar, which has offices across central Europe and central Asia, is an increasingly major player in public procurement and infrastructure matters.