Doing Business in...Bulgaria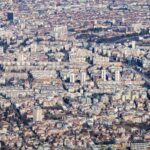 Delchev & Partners are especially proud to announce the publication of the Bulgarian book "Vertical Agreement, EC – Bulgaria" ("Вертикални споразумения, ЕС – България") co-authored by our colleague Ivan Marinov (Иван Маринов). This is the first Bulgarian book dedicated to the commercial and competition law aspects of vertical agreements under EU and national competition law. …
Contributed by Delchev & Partners
Read More...
Firms in the Spotlight...

Vladimirov Law Office

Vladimirov Law Office is a leading law office located in Sofia, Bulgaria. It was established in 1992 by lawyer and founder Vladimir Vladimirov and has managed to become a leading international law firm in Bulgaria.
View Profile...
Legal Market Overview
The Bulgarian market continues to build on the success of recent years with a constantly developing economy and substantial activity in the real estate, commercial and corporate sectors. The country has also seen notable overseas investment due to low interest rates and increased EU fund absorption rates, particularly from major South African investors. The TMT and energy sectors also demonstrated substantial activity levels with a number of recent pan-European deals in these areas having a significant Bulgarian component. It is expected that overseas investment will grow further in 2019 and beyond, although the political crisis in Turkey – a key trading partner for the country – is likely to restrain export growth.
Domestic firms dominate the market with Boyanov & Co., Djingov, Gouginski, Kyutchukov & Velichkov and Kambourov & Partners being notable examples. The market also fields multiple firms with strength across the CEE region including CMS, Wolf Theiss and Schoenherr (in cooperation with Stoyanov & Tsekova). Several firms also continue to expand their presence in the jurisdiction; examples include Jordanov, Ignatov, Ivanov Law Firm, Dimitrov, Petrov & Co and Georgiev, Todorov & Co.