Doing Business in...
Azerbaijan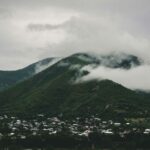 As the largest country in the South Caucasus for both its territory and population, Azerbaijan has undergone enormous advancements both in economy and in national legal framework. Those developments are ranging from the significant changes in legislation, the establishment of centralized real estate and movable property registries, the establishment of e-government, the adoption of international …
Contributed by BHM Law Firm LLC
Read More...
Legal Market Overview
Azerbaijan enjoyed a welcome boost to its economy and global profile in spring 2019, when the nation hosted the UEFA Europa League Final between English football teams Arsenal and Chelsea. Baku, whose Olympic stadium capacity dwarfed those of rival bidding cities Seville and Istanbul, is home to Azerbaijan's largest law firms. Indeed, many of those firms had a share of the commercial and intellectual property work that ensued from the footballing event, which ended up having the third-highest attendance of any final in Europa League history.
Nonetheless, energy, particularly oil and gas, is the key driver of the Azerbaijani economy, and was not at its healthiest even before the coronavirus: breakeven prices for the country's oil have been falling since 2017, far short of the highs of 2011-'15, leading to an uptick in litigation at the expense of corporate and commercial work. Fortunately, renewables are increasingly visible on the country's energy map. Saudi Arabian and UAE investments in spring 2020 committed hundreds of millions of dollars to wind and solar power plants, and in 2019 Azerbaijan produced 1.3GW of hydroelectric power – 17% of the country's capacity. Partly to reduce reliance on natural gas imports from Russia, partly because it's good business, the government aims to have 30% of Azerbaijan's energy needs met by renewable energy by 2030, with help from the European Bank for Reconstruction and Development. However, infrastructure work more generally has slowed, despite Azerbaijan being a key member of China's Silk Road Economic Belt investment initiative.
The country's economic woes continued in early 2020. The coronavirus hit Iran, a key trade and business partner of Azerbaijan, particularly hard; Azerbaijan itself has been undergoing the same privations as its neighbouring countries, with over ₼1bn ($588m) allocated to the Cabinet of Ministers to restabilise the economy by April 2020. The Azerbaijan Grand Prix, meant to take place on 7 June 2020, has been postponed – more than can be said for the Monaco Grand Prix, which was cancelled altogether. Commercial and dispute lawyers alike have been navigating their clients through this difficult time.
Despite all this, the outlook is bright for foreign investors. In January 2020, Transparency International revealed that Azerbaijan moved up 26 places in the organisation's Corruption Perceptions Index. No doubt Azerbaijan's economy will receive a sport-induced fillip in summer 2021, when Baku will be one of 12 host cities for the group stages and quarter-finals of the UEFA European Football Championship, postponed from 2020 due to the coronavirus. Tourist flow to Azerbaijan was already up by over 11% in 2019 compared to 2018.
Though Baker McKenzie shuttered its Baku office in 2018, Dentons and the Big Four retain a legal presence in the country, as does global consulting firm BDO. BM Morrison Partners, MGB Law Offices and Omni Law Firm are the largest local firms, with Altay Mustafayev Law & Tax and Capital Legal Services their closest competition.