Doing Business in...Azerbaijan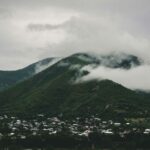 As the largest country in the South Caucasus for both its territory and population, Azerbaijan has undergone enormous advancements both in economy and in national legal framework. Those developments are ranging from the significant changes in legislation, the establishment of centralized real estate and movable property registries, the establishment of e-government, the adoption of international …
Contributed by BHM Law Firm LLC
Read More...
Legal Market Overview
With a number of large international firms active in the Azerbaijani legal market, it is no surprise that the closure of Baker & McKenzie – CIS, Limited's office in Baku has been singled out as the biggest recent change. The change is seen as largely positive, with a number of firms benefiting from both new clients and new lawyers in their teams. In terms of clients, a large share of work has come from the oil and gas sector, where increasing oil prices have led to a corresponding increase in activity. Although some argue the energy sector never really slowed down, incentives for potential investors outside the traditional energy sources have so far proved insufficient, and renewables projects are rare.
Azerbaijan has been playing an active role in the Silk Road Economic Belt, and has used oil revenue to fund new transport infrastructure projects, having completed the Baku-Tbilisi-Kars railway in 2017. In an attempt to broaden the country's infrastructure portfolio, the government has loosened its grip over this sector, allowing investment opportunities to find roots in joint venture agreements for construction projects. Indeed, in order to create a favourable investment climate, state measures have been taken to promote investment activities and protect foreign investors' rights.
This rejuvenation, underpinned by recovering oil prices, has been evident in the banking sector, which has begun to recover after financial distress which began in 2015. Restructuring and bankruptcy work has seen an increase as the sector stabilises, and the European Bank for Reconstruction and Development has been a regular feature of firms' financial work. Changes in the advocacy laws, namely that since December 2018 only licensed attorneys can litigate, have had ramifications for dispute resolution practices, and will undoubtedly see a rise in the number of lawyers becoming accredited.