You have one hour to save lives.
Children are facing a threat on a scale we've never seen before.
In refugee camps and urban slums, social distancing and safe handwashing are almost impossible for children. Millions don't have access to healthcare like we do; if this virus spreads, it will be extremely hard to stop. Children will lose caregivers – meaning they could be forced to work or marry, robbing them of their chance to become whoever they want to be.
Save the Children are doing everything they can to stop the worst happening – but they can't do it without us.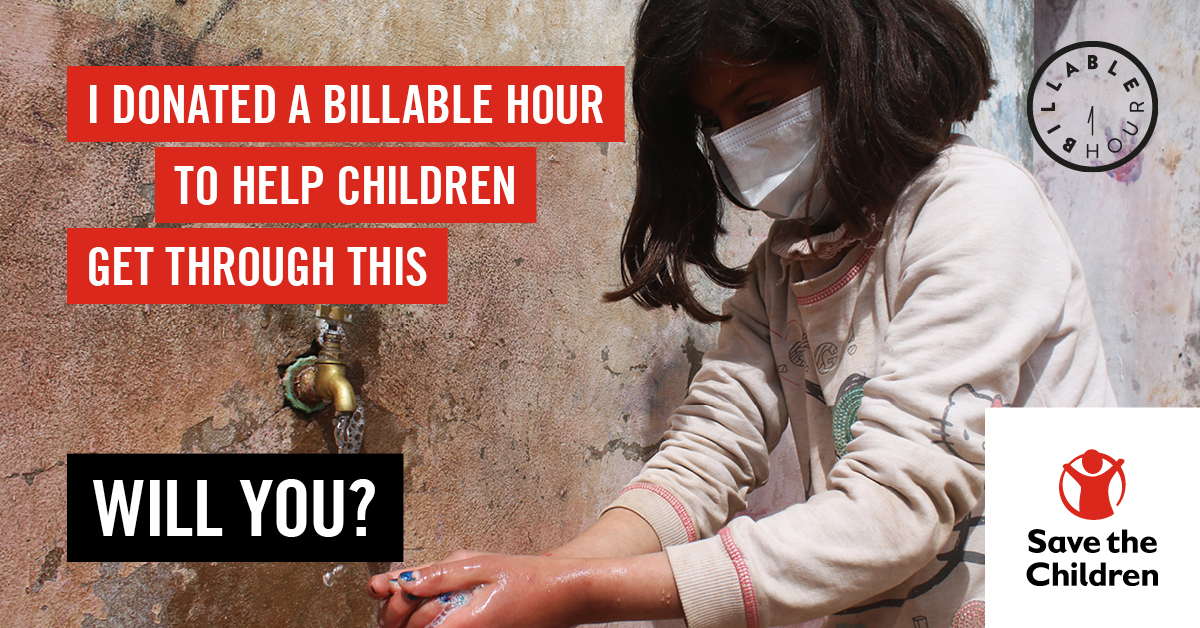 If you donate a sum equivalent to your Billable Hour, you could help train local health workers to spot and treat COVID-19, give them the protective equipment they need, and make sure children at highest risk are safe.
And here in the UK, your Billable Hour could help families get food at the supermarket, so they don't have to choose which parent or child will have to skip a meal. Or it could provide books, toys and furniture to stop our poorest children falling further behind.
Together, we stand up for justice. And together, we can help children get through this.
Please donate to Billable Hour today, share it, and be a #BillableHourHero. Visit https://justgiving.com/fundraising/bh20
---
Billable Hour was set up in 2015. As war raged in Syria, bombs and nerve gas forced millions of children to run from their homes. Thousands of families jumped in dangerous boats, praying they would get to safety. Only some made it.
A group of lawyers couldn't stand by and watch the tragedy unfold. They invited thousands of law professionals to donate a sum equivalent to a billable hour of their time – raising an incredible £200,000 for children forced to flee by wars across the world.